Food on a stick!
Corn dogs, fudgicles, fruit pops, grilled shrimp on the barbie!
Add to the mix my delicious Caprese Kabobs! They are quick, easy and healthy.  Like all food on a stick, your family, friends and guests will love them.
The Caprese salad is one of my favorites – juicy, ripe tomatoes, creamy mozzarella and torn basil.  Each time I eat this salad I'm reminded of the lovely trip I had with my mom to Rome and Palermo while on my junior year abroad.
I thought this is the perfect recipe to share with you since your gardens will be bursting with fresh tomatoes and basil very soon!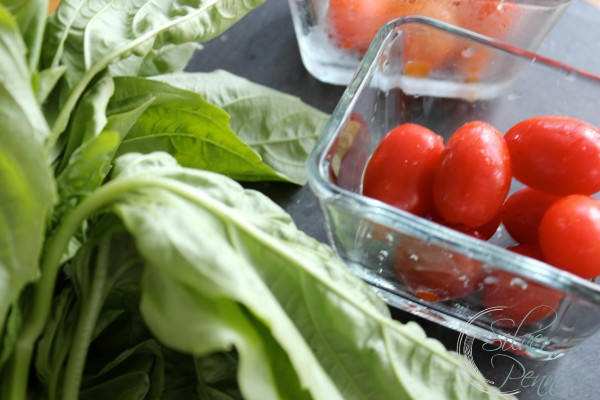 Caprese Salad Kabobs
Ingredients
wooden skewers
grape tomatoes (or your favorite variety fresh from the garden)
basil
mini balls of mozzarella in oil
olive oil
balsamic
lemon (optional)
black pepper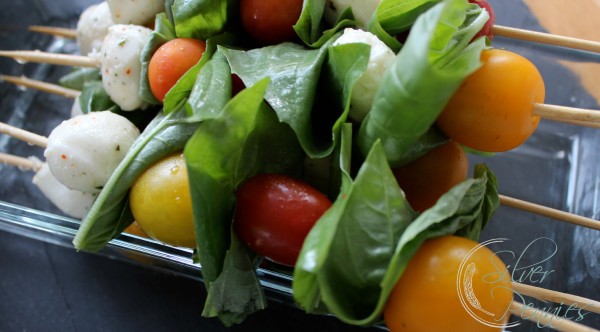 Wash your tomatoes and basil.
On the skewer, start with a tomato and then alternate basil, mozzarella, and tomato – making a pattern on the stick.  Drizzle with olive oil and balsamic or use the oil that the mozaralla was marinated in.  You an also add fresh lemon zest and lemon juice to the dressing to enhance the flavors.
Easy, peasy lemon squeezy!
These are great for a barbecue, but you can also serve mini versions for cocktail parties!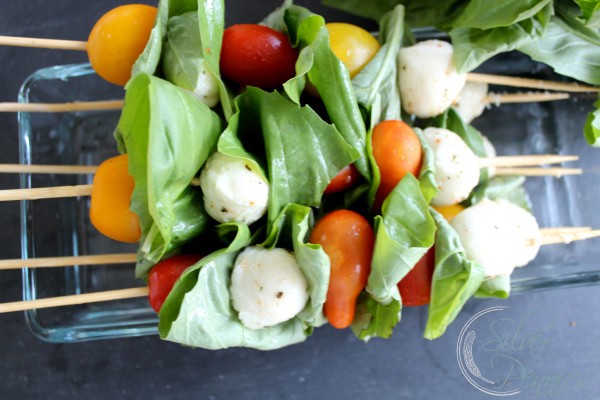 ________________________________________________________________________________________
So excited to share a bit of fun news with you too!  Next week, a few blogging friends and I are taking part in this: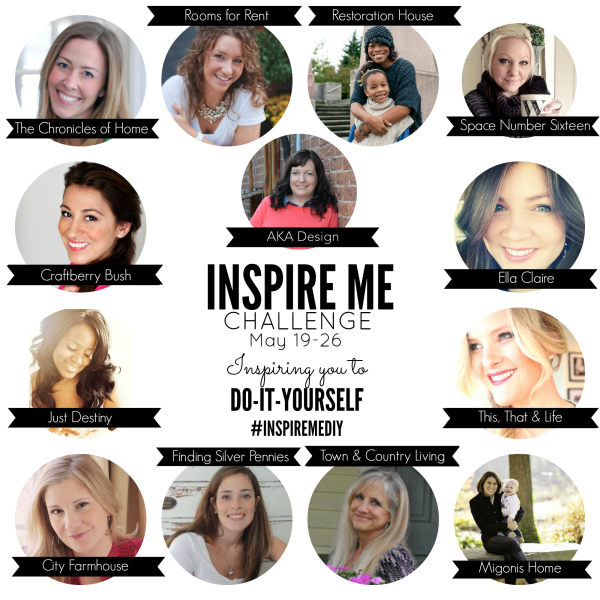 Join us for inspiration as we challenge ourselves and you to do-it-yourself. Follow along as we begin to navigate through that oh so daunting project list and hopefully inspire you to begin chipping away at yours! Search the hashtag #INSPIREMEDIY to follow along with all the fun!   I'll be posting sneak peeks on instagram and these 12 other bloggers will as well.