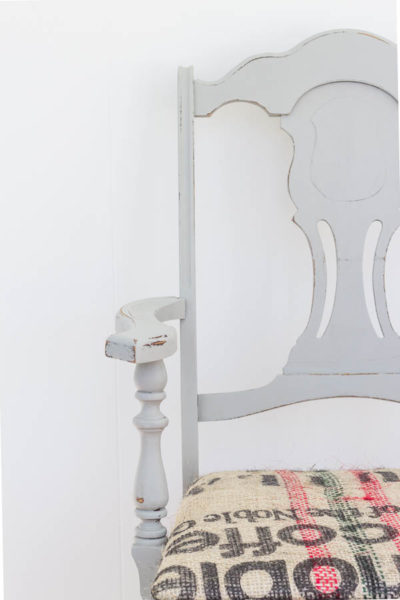 I think it is no secret that I LOVE coffee.  Love, love, love it.
I actually think it powered me through this week –
Starting up the WHOLE30 again.
John and Conor both being very sick with the tummy bug.
Oh, and preparing for the Duxbury Show (which is happening this weekend), but if you've been following along you already know that.
I'm just so happy that we haven't had to deal with Poppy being sprayed by a skunk this year!!!!
Anyway, I have a really fun makeover for you to today!  It started with this chair that Conor and I found out treasure hunting.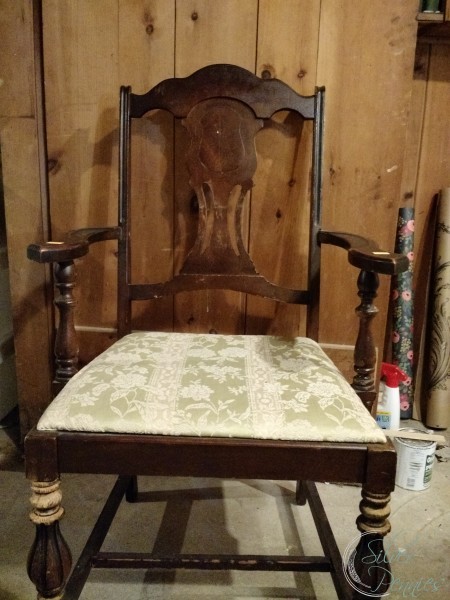 Something really liked the leg –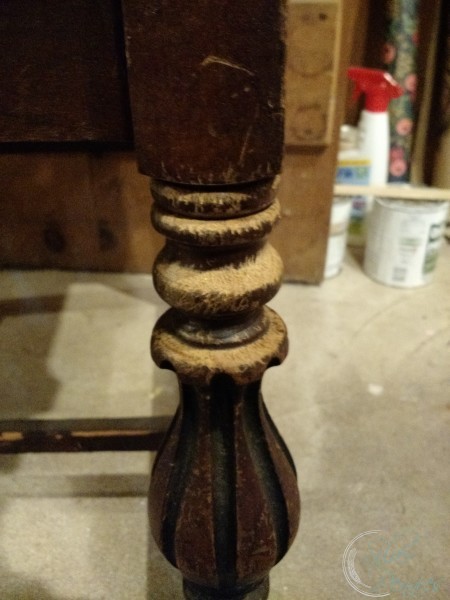 I knew paint could help with that issue!  Oh, and the fabric!  If you think that seat is bad, you should have seen what was under it!!!!
Anyway, I took the seat off and scuff sanded and wiped the whole chair down.
I painted this in Fusion Mineral Paint in Bedford.  You may remember this dresser in our guest room is in the same color: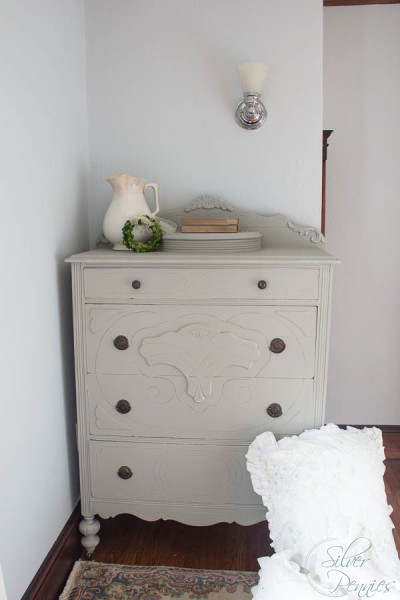 I really, really love this color.  It is soft and light but also masculine.  It is a soft warm, beige grey! I guess you'd call it greige.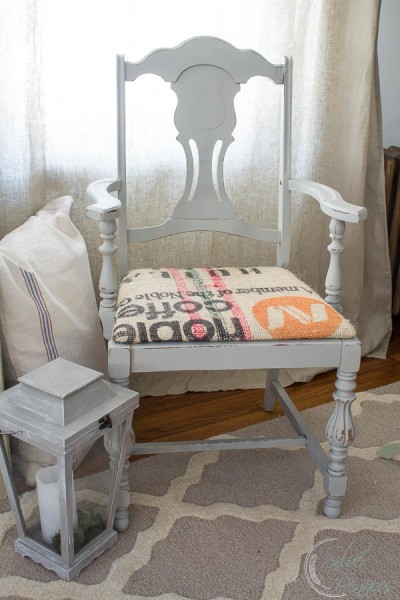 I applied two coats and waited a day in between.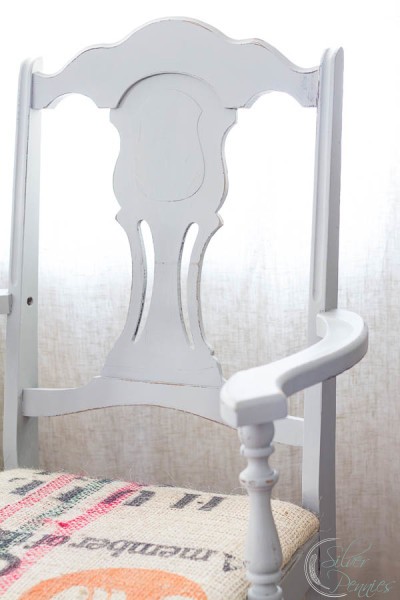 I distressed the high points and the edges: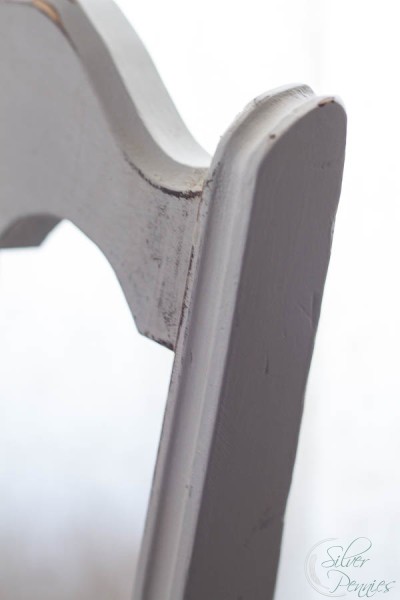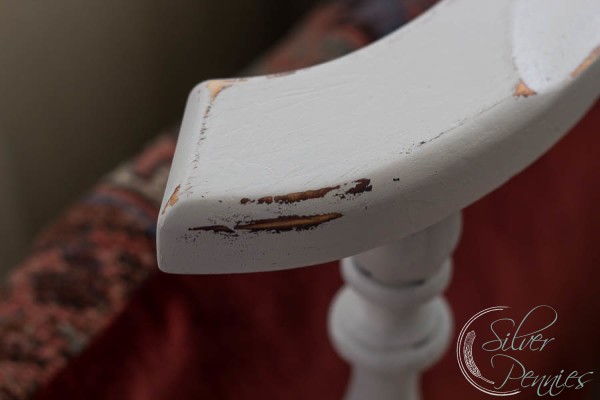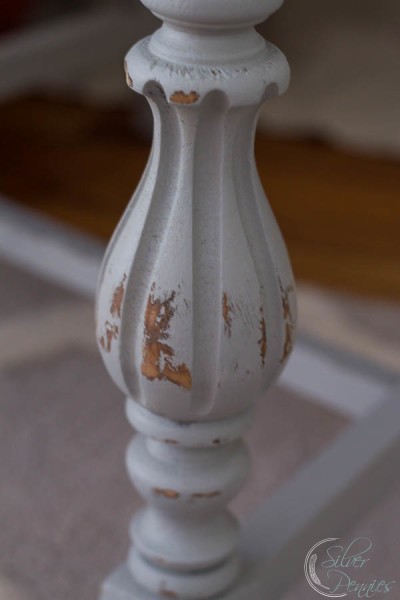 Look at that carving!  So beautiful and it looks so pretty painted! The nice thing about Fusion is you don't need to use a top coat or wax, it is already built into the paint.
I knew I wanted to do something different for the seat.  We reupholstered it with a drop cloth and then put the coffee sack on top. I bought the coffee sack from Online Fabric Stores.  These are real coffee sacks.  Yes, they've carried coffee and they are randomly selected so you don't know what you're gonna get.  But I love the element of surprise!!!!
The one we got is Noble Coffee from Columbia!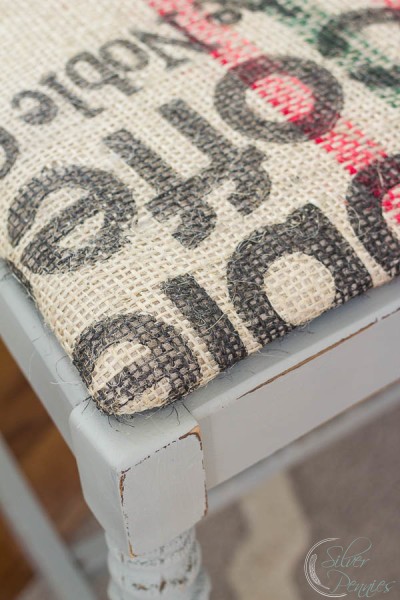 I staged it in our living room to give the coffee house vibe!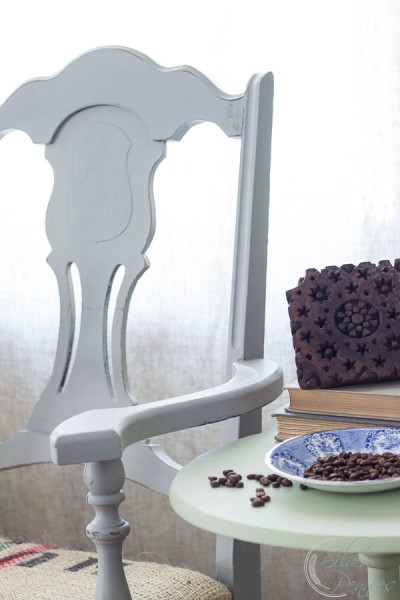 Those beans from Red Eye Roasters smelled amazing. Yum!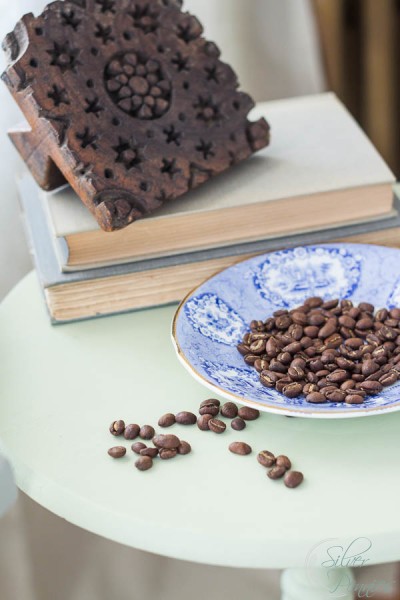 I might also bring this little mint green table (a custom Fusion color) to the show too.  Not sure yet.
I think this chair would be great in a coffee shop or in the home of fellow coffee lover 🙂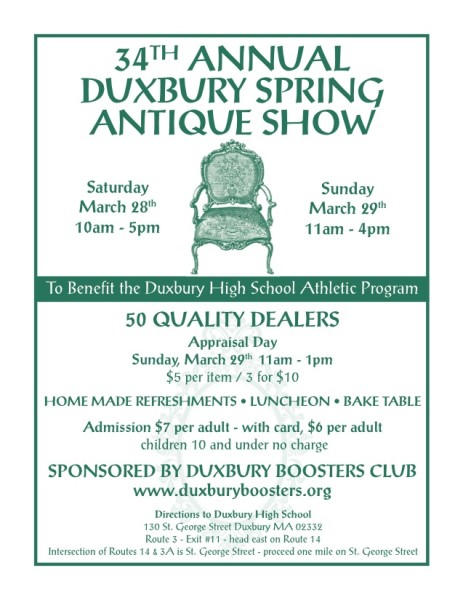 Hope you get a chance to stop by and see it at the Duxbury Antique Show.  I'll be at Booth 12 this weekend.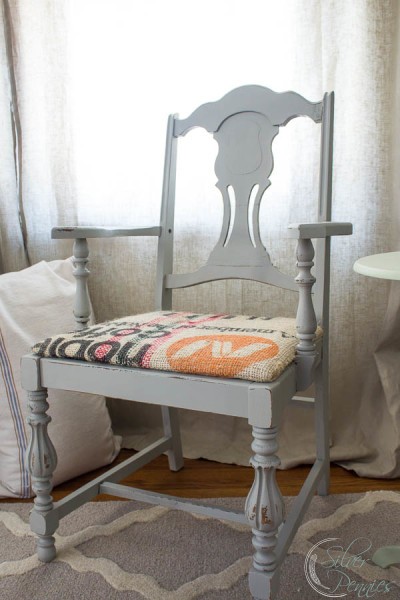 Sharing with: