So I really have this obsession with ball and claw feet and pretty legs.  I think you guys know that already, but just in case you didn't….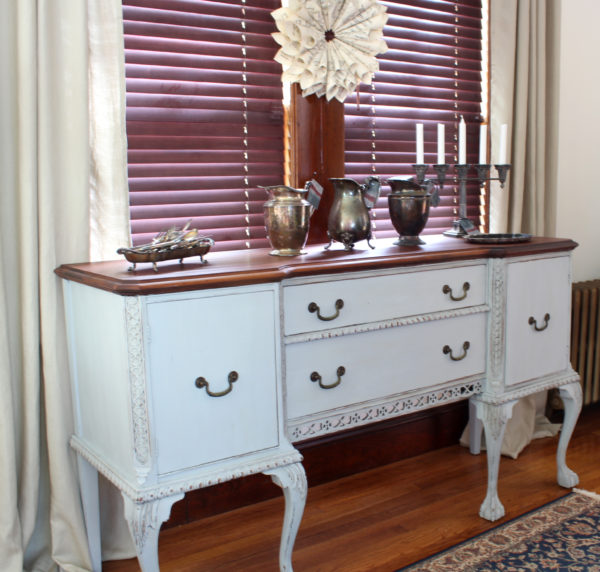 This is why I couldn't resist scooping up this antique buffet.  It is truly a gorgeous piece and the pictures don't do it justice.  I'm having a hard time photographing it because it is sooo large.  65 inches long!  I don't have a wall to photograph it on.
Anyway, this one is called Sophie after a character in the JoJo Moyes novel The Girl You Left Behind.  I just read it and couldn't put it down.  In the book Sophie runs a hotel in wartime France.  I imagine that such a grand piece of furniture could have graced this hotel.
This is how the buffet was looking when I bought it:
I know it looks perfect, but it wasn't.  There was some damage on the top and on the fronts.
You can see here: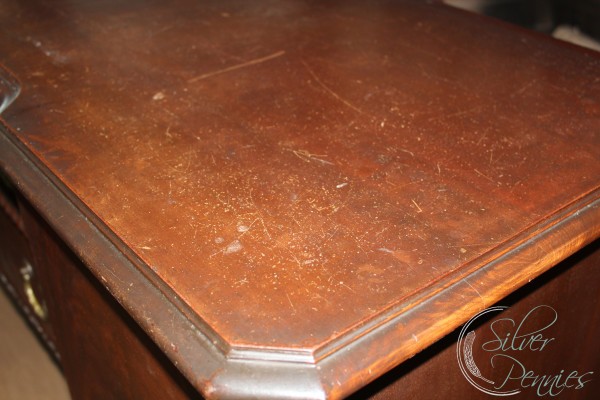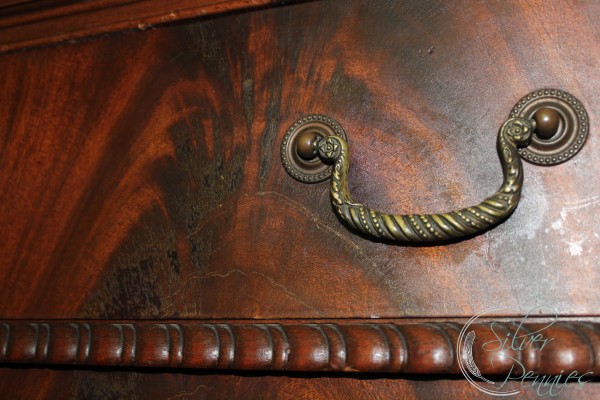 I decided to strip the top with Citristrip and it came out gorgeous.  I ended up leaving it natural (no stain) and then sealed with Miss Mustard Seed's Hemp Oil.  I revived the wood inside the drawers and cabinets with hemp oil too!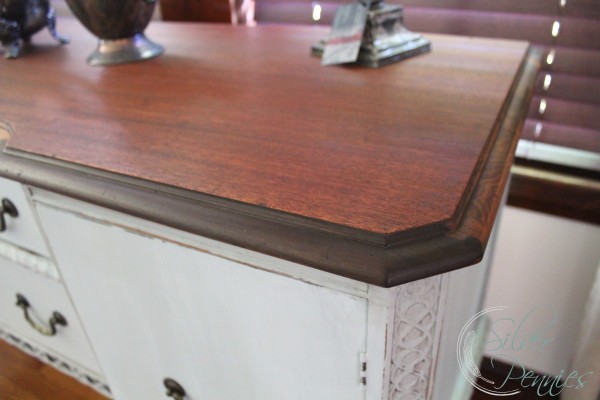 I wanted a chippy look on this piece but it wasn't meant to be.  I had an awful issue with bleed through so I had to use shellac (4 coats) and then did a custom mix of Shutter Gray and Grain Sack Miss Mustard Seed Milk Paint with bonding agent.  Marian had suggested using bonding agent if using shellac to seal a stain. The paint is sealed with MMS clear wax with some antiquing wax around the detailing and legs to age it.
So she isn't chippy, but you want to know what?  I don't think she wanted to be.  I think she looks so classy in her gray finish with just a hint of blue.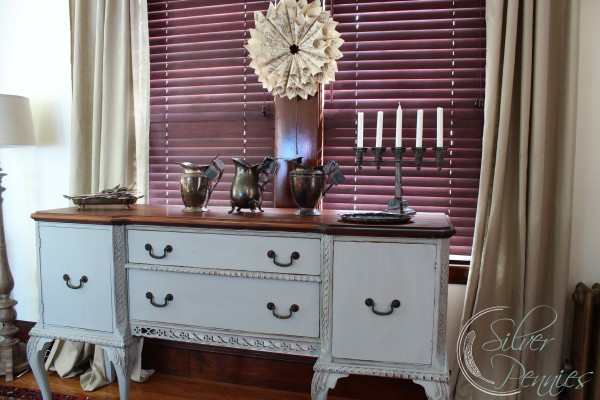 I love all the tarnished silver from Gentleman & Daughter on her. Don't you?!?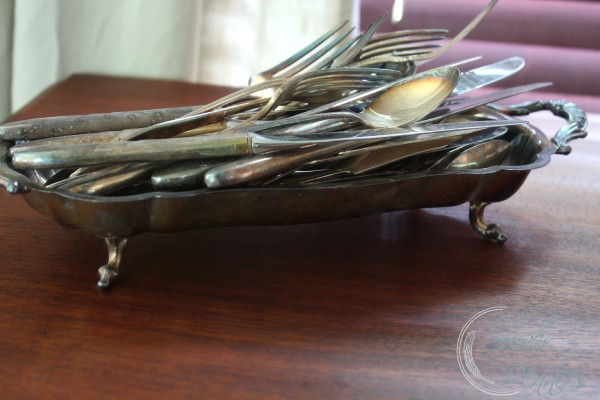 She actually has a lined drawer in one of the cabinets for silverware.
I distressed around the drawers and it really makes all that gorgeous detailing show up.  I haven't seen a piece quite like this.  There are three different types of decorative molding on her.  All gorgeous!
The buffet is by Finch Furniture Co and I'm thinking is probably from the 20s.  What do you guys think?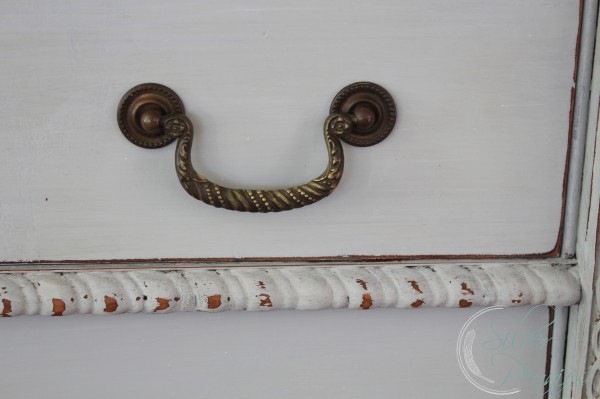 The brass pulls are equally as gorgeous.  She looked so pretty set up for the Open Studio, but she didn't find a home yet.  
She's still sitting pretty in my living room so if you want to meet her just let me know.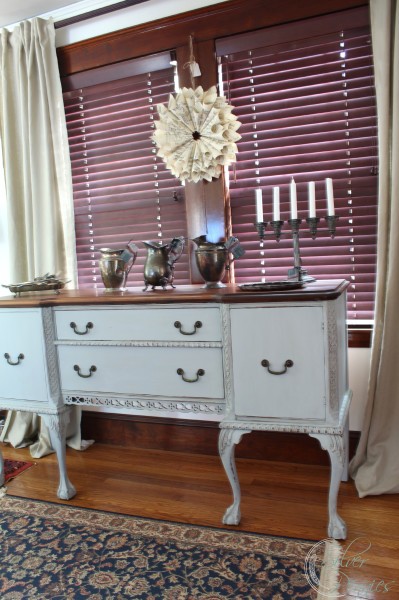 Sophie would be gorgeous in a dining room but she'd also look great in an entry or a great room too!
Sharing with: