Meet Caroline!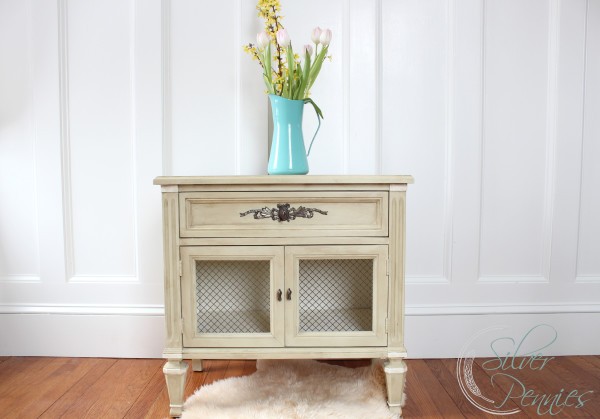 Isn't she pretty?!?  I'm so delighted to present her to you today.  If you've been following along, then you know that I've been very very busy painting down in the basement.  Caroline is the first before & after I'm sharing for the Duxbury Show.  You'll get to meet more of her friends next week.
When I first saw her, well she was looking very sad, to say the least.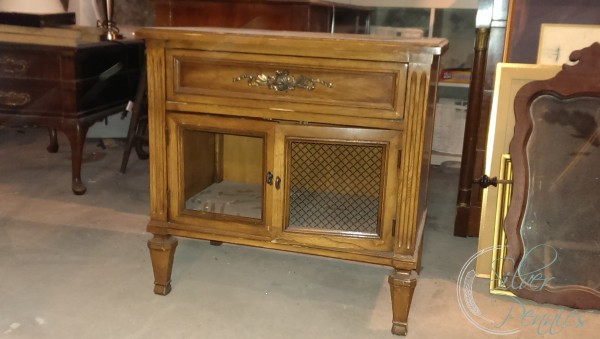 She was even more sad than this because the wire mesh was poking out the other door when I bought her.
Caroline is a French side table by White's Furniture Co. I think she's probably from the early 70s and is a pretty solid piece with lovely brass hardware.  I knew I just had to paint her in a spring color.  Versailles Chalk Paint® was the perfect choice: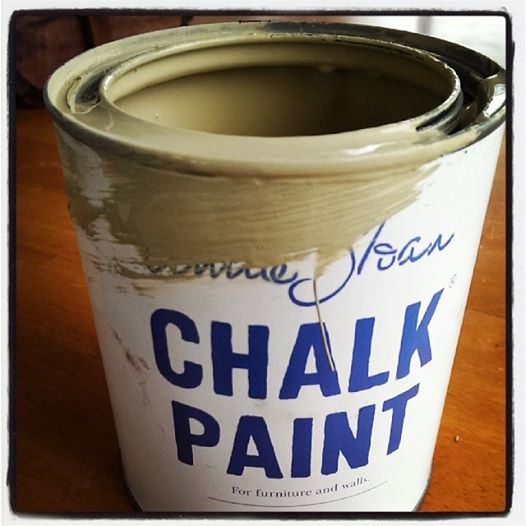 I washed the piece down and did two coats of clear shellac (to prevent any bleed through).  The inside and some details were painted in Old White Chalk Paint®.  While I was doing this, Luke fixed the wire.  I'm so lucky to have such a handy hubby!
If you follow me on Instagram then you will have seen this sneak peek.  This was without the dark wax: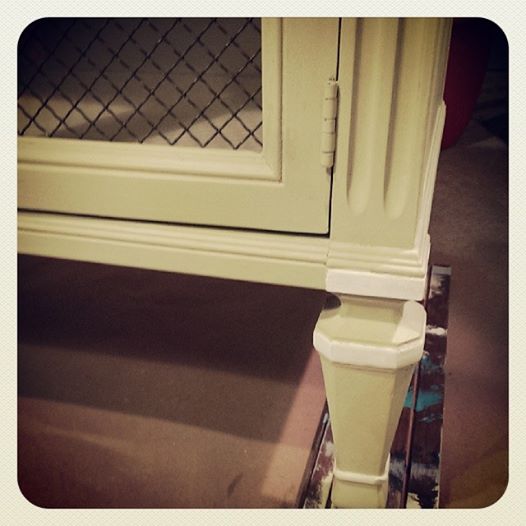 I decided Caroline needed the dark wax as I wanted to her to look old world France.  Annie Sloan's dark wax is perfect for this.  I applied two coats of clear wax, three on top and then did the dark wax.  I like to mix my dark wax with clear wax and add mineral spirits.  It glides on nicely this way.  I work in small sections like the tinted wax I shared with you last week and wipe away the excess.  You can even use the clear wax as an eraser if you feel like there is too much dark.
Can you see how lovely the dark wax looks?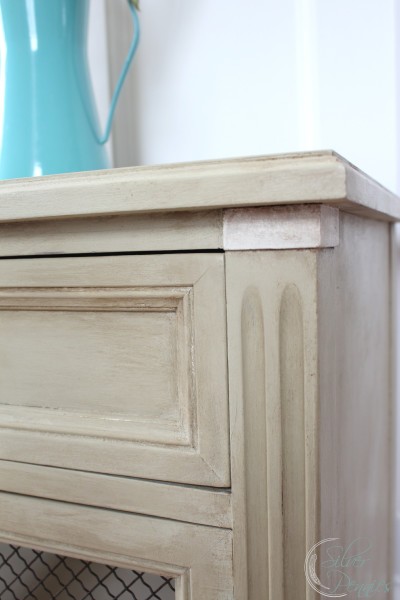 Such beautiful brass hardware: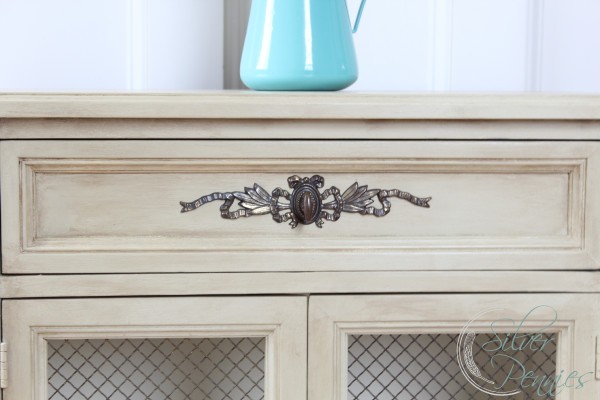 and dainty little legs.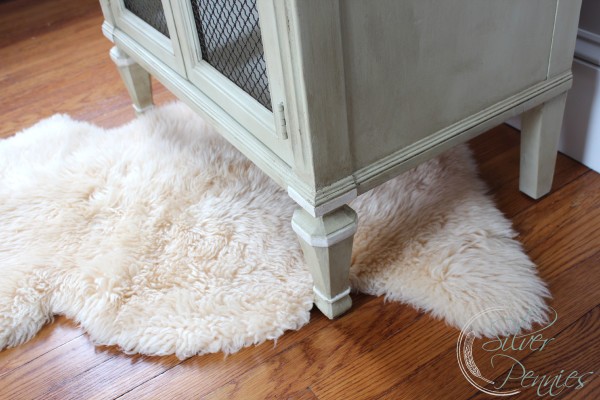 Can't you see her filled with books and treasures?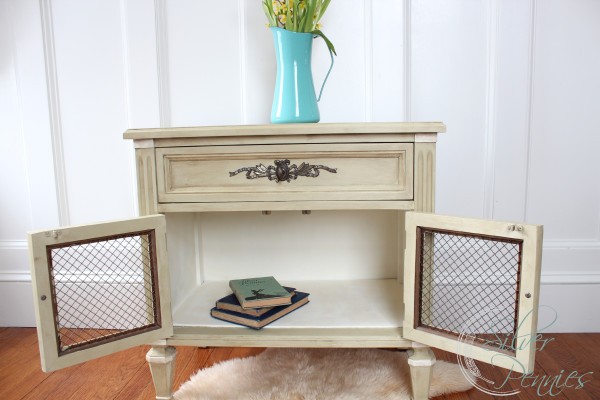 In a sun drenched bedroom? I can.  I think she'd look great!  She's so happy to be out of the basement.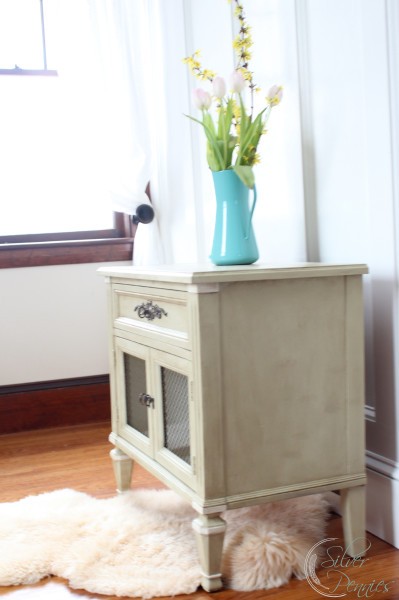 She can't wait for her friends to join her and they'll be coming up very soon.  What do you think of Caroline?
If you're local, I hope you get a chance to stop by the Duxbury Antique Show.  We'll be there March 22nd and 23rd in booth #39.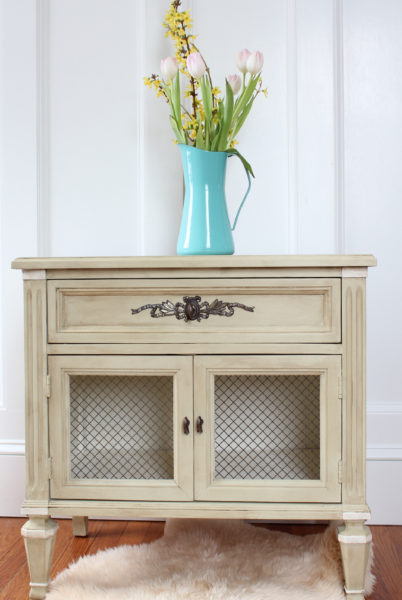 Sharing with: