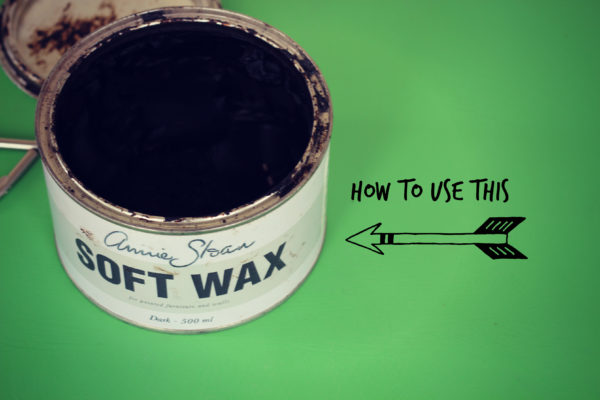 You know how you've all said you want to learn how to use dark wax?  Or you've said you've had some issues applying it?  Well today is the day!  We're going to talk all about the dark wax!  My sons would like this pun – "We're going to the dark side!"
I know you guy have your worries and I was super scared to try it for the first time, but really there is nothing to worry about if you make sure to apply clear wax first 🙂 REMEMBER clear wax first or  the dark wax will stain your painted finish.
Right?  Are you ready?
First you may wonder why?  Why use dark wax?
I agree sometimes you don't want dark, sometimes you want a clean modern finish.  Sometimes you might want a more beachy look and you want to go with a tinted white wax.  But saying that there are times you want a cottage effect, an aged effect with lots of patina.  Like my friend Beatrice here: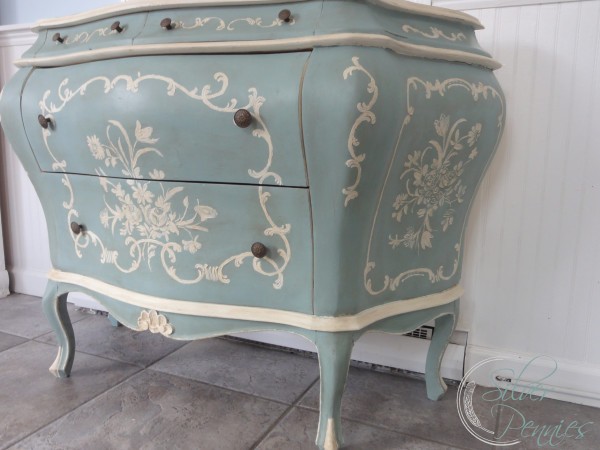 The fear is dark will make it look dirty?  Does Beatrice look dirty?!?
I don't think she does.  She looks aged.  Like she was found that way.
So here is my big secret (or not really as I've mentioned it before):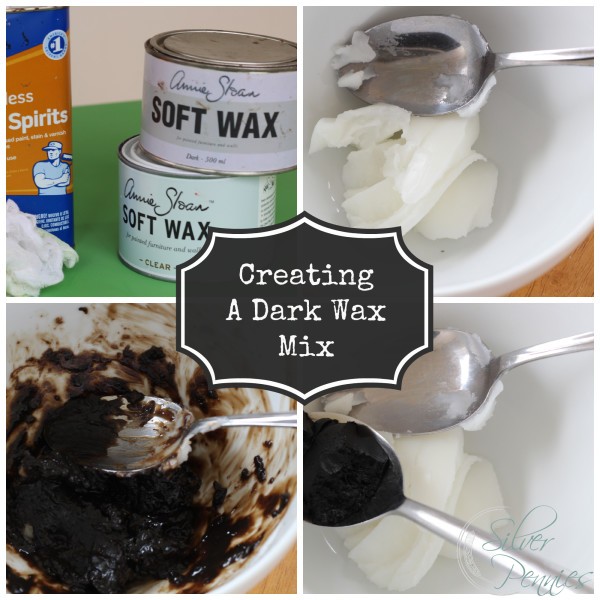 I mix together the above ingredients.  First take your Annie Sloan Clear wax and add some Annie Sloan Soft Dark Wax (we're lightening the color by doing this).  I mix that together and then I add mineral spirits until my wax has a pudding like consistency.  I find that adding the mineral spirits makes my lightened dark wax glide on easier.
So let's start with a piece of furniture.  We've painted a few coats of Chalk Paint® and we've allowed that to dry.  Then I apply two coat of clear wax to seal it (I wait 24 hours between coats).  This clear wax is the protective layer.  You need to do this before applying your dark wax or the dark wax will stain your painted piece.  I know some people just do dark wax but this is how I do it.  Here is my Margaux Side Table I shared the other day with just clear wax.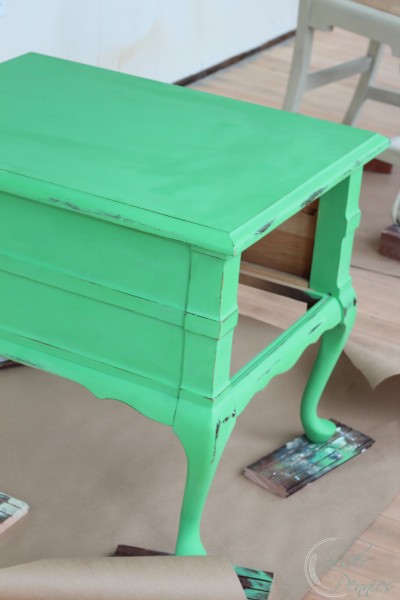 Once I'm ready to apply the wax.  I work in sections.  I apply a small amount of the clear wax before applying the dark wax mixture.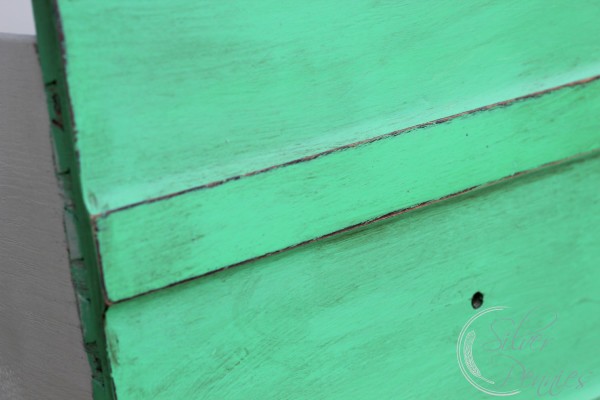 I like working with a wax brush for this, I allow the wax to sit for few moments and then wipe away with a clean rag.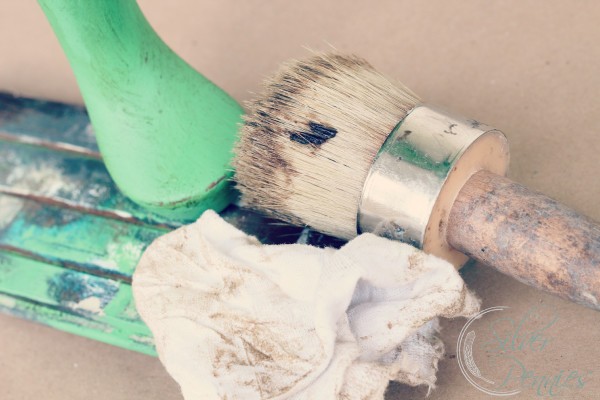 For smaller areas I even use a little chip brush.  You don't want to leave the wax on too long as you won't be able to work it in or off.
This is how the piece looks with dark wax: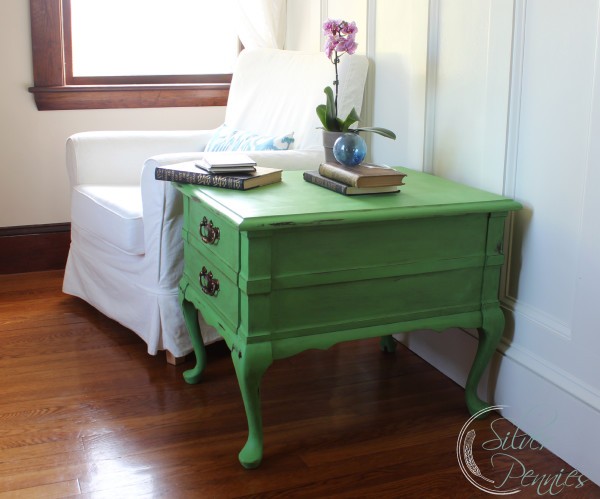 When I did my little mermaid piece, I ended up using the dark wax right out of the can rather than mixing because I really wanted definition in the crackle.  I love how the eggshell crackle came out!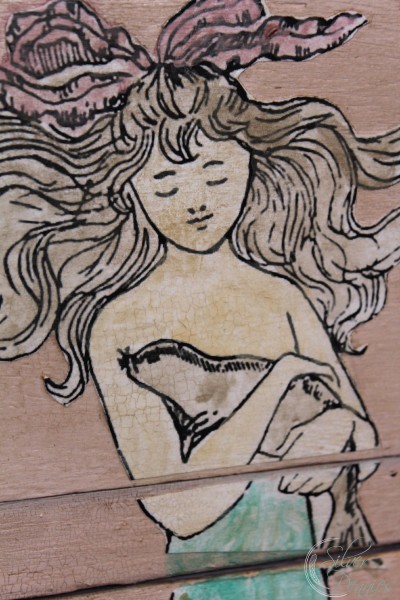 If you feel the dark wax looks too dark you can use the clear wax as an eraser and it will come off.  If you've waited too long you can apply a little mineral spirits and this will remove the dark wax but you'll need to apply more clear wax as a protective coating.
If you're happy with your results, you can buff the dark waxed surface after 24 hours.  If you add more mineral spirits to your mixture when apply you can create more of a glaze which I did on this piece (one of my first with Chalk Paint®).
To clean my brushes I soak them in water with dish soap for about 15 minutes and then wash with warm soap and water.  I add conditioner after.  My husband's Paul Mitchell.
I hope that helps!  Do you have any tips you'd like to add?!?  Would love for you to share them! Or if you have more questions please send them my way!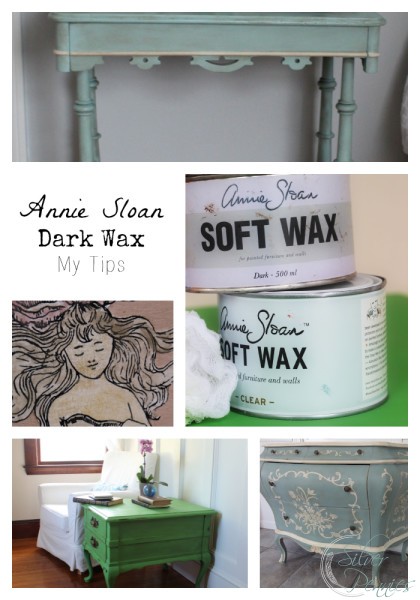 If you liked this post, you may find these posts helpful too: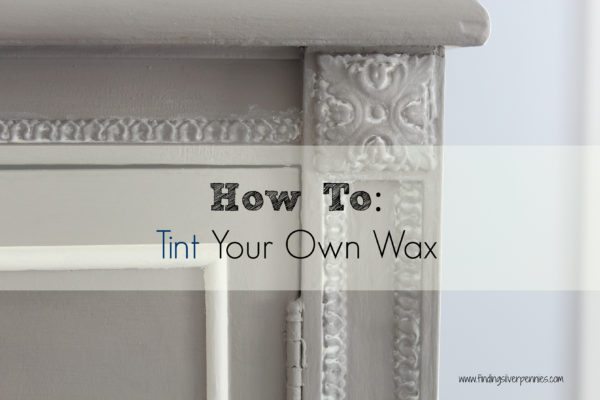 How to tint and apply your own wax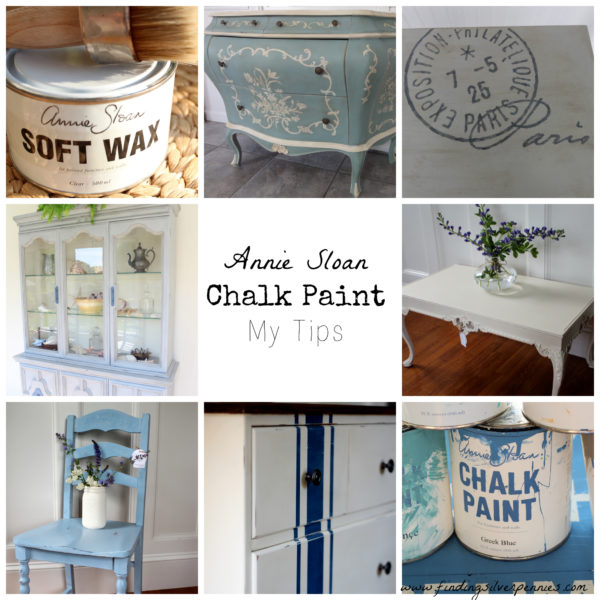 Since writing this post, I've published my first eBook in June of 2016. In this eBook I've included everything I know about painting furniture and faux finish techniques in over 150 pages. Click here to learn more about my eBook and to get your own copy!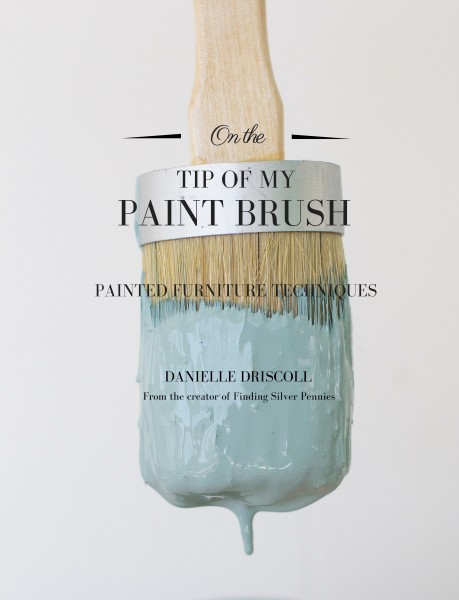 Sharing with: