Meet Ivy.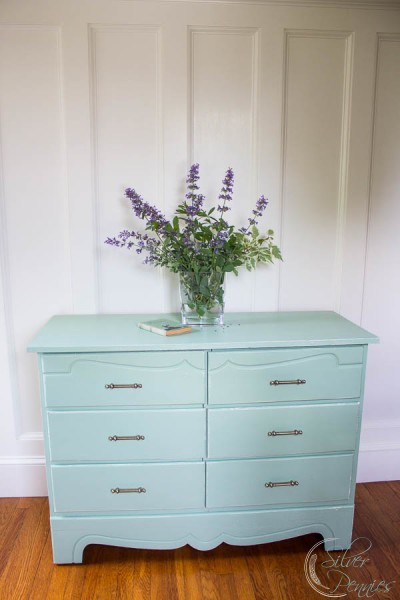 "Ivy" is just the prettiest shade of green I think I've ever come across.
Fusion Mineral Paint sent me some samples of their new range of coastal colors The Michael Penney Collection.  Oh, my goodness I'm so in love with them!  I'll be sharing a few others this week, but this dresser was done in Lily Pond, a beautiful coastal green.  It is definitely along the lines of mint.
When I first got this dresser (which was white) I knew she had to be green.  Here was the before: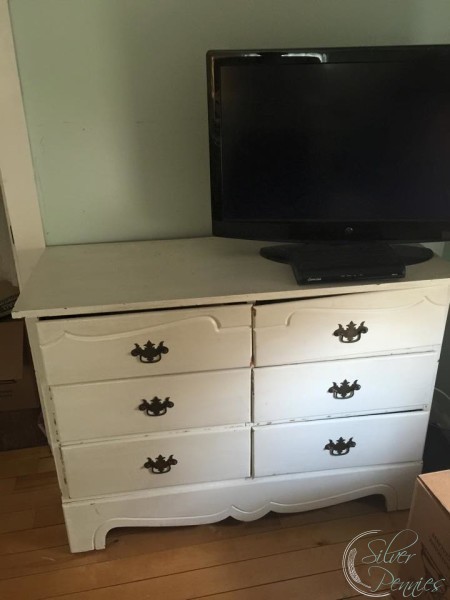 The white might look lovely in the above photo but it really needed a new coat of paint.  To prepare the piece I scuff sanded it all over and cleaned the sanding dust and then washed down with TSP.
Then I painted two coats of Fusion's Lily Pond.  I waited 12 hours between coats. Then I sanded all the high points and around the drawers.  I wanted Ivy to have a very cottage / coastal look.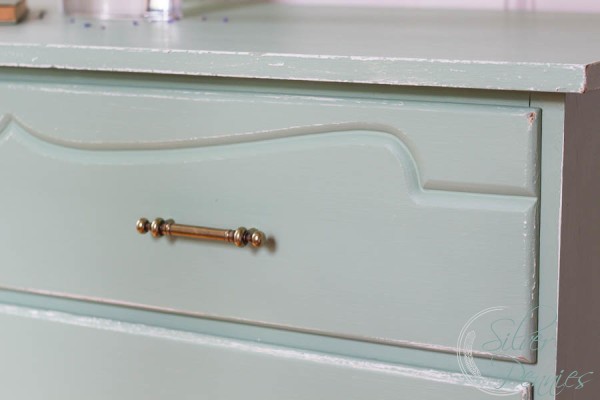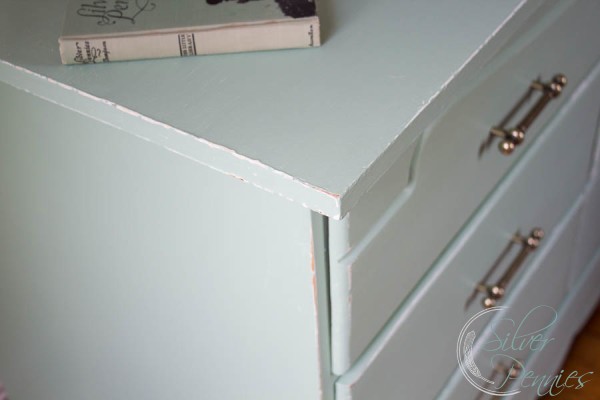 After sanding, I sealed the entire piece with one coat of Fusion's beeswax finish.  This wax is pure natural beeswax with hemp oil in it.  It is slightly different to use, than some of the other waxes, but I really like the finish and light luster it gives to the paint.
The catmint and the other plants are from my garden: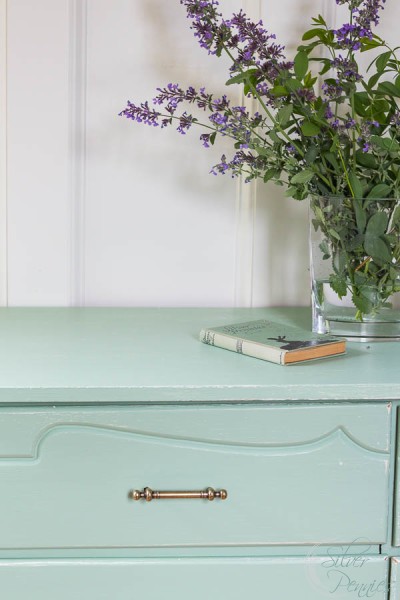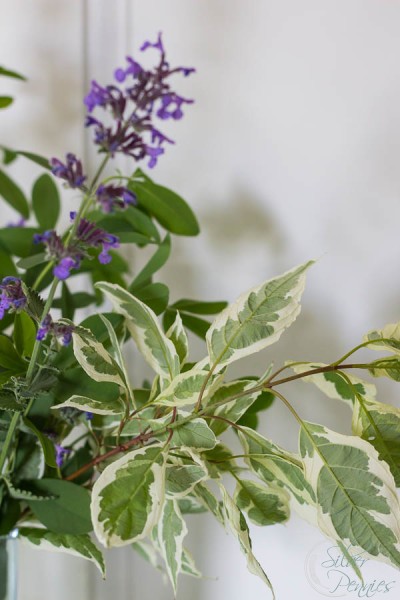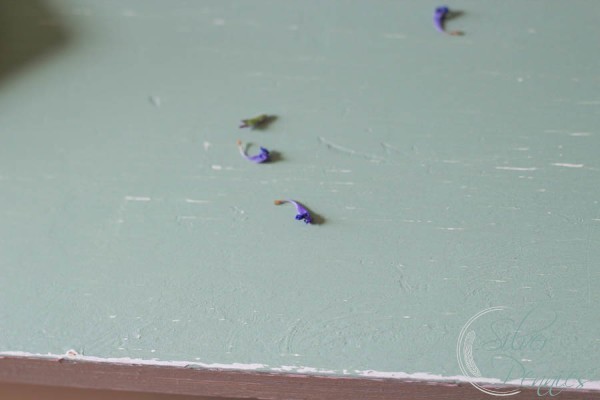 The mint pairs well with the gorgeous brass pulls D. Lawless sent me.  They are the Antique English Brass Pulls.  You all know how much I love the English style and I was drawn to these without even looking at the name. They are classic and I love the aged look of them.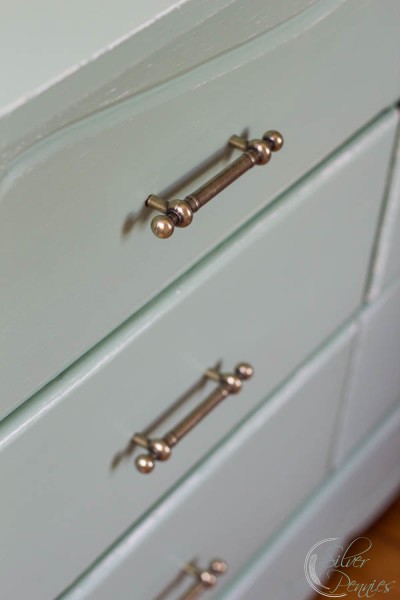 Here's a close up: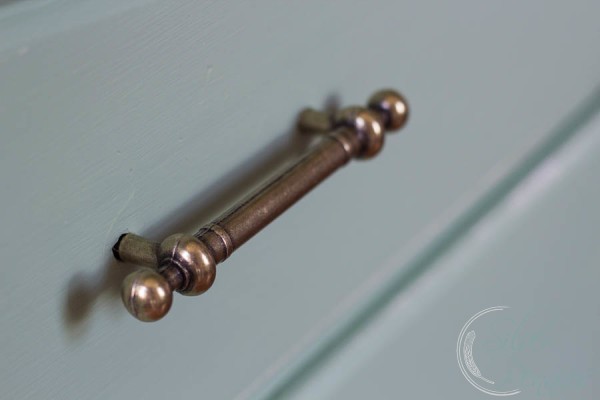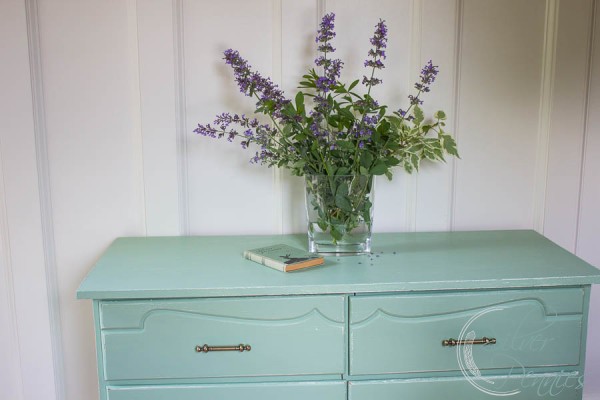 You may have also noticed my copy of Silver Pennies, the poetry book my mother gave me when I was a little girl.  It makes an appearance in photos from time to time.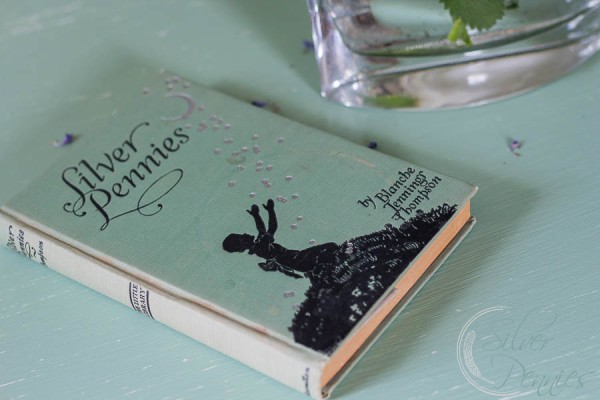 The Ivy Dresser is so fresh and ready for all the fun summer will bring.  I think she'd be perfect in a bedroom but also lovely in an entry or as a TV console.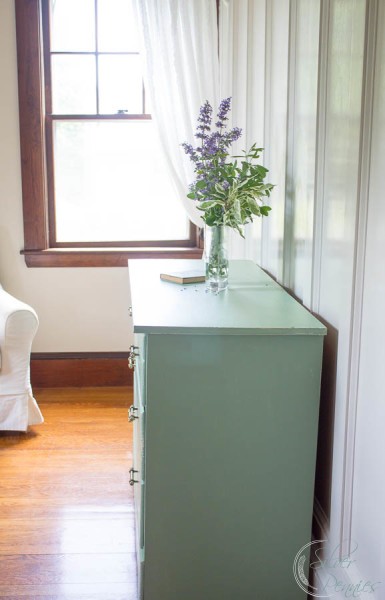 I'm bringing her up to The Vintage Bazaar this weekend if you'd like to meet her in person.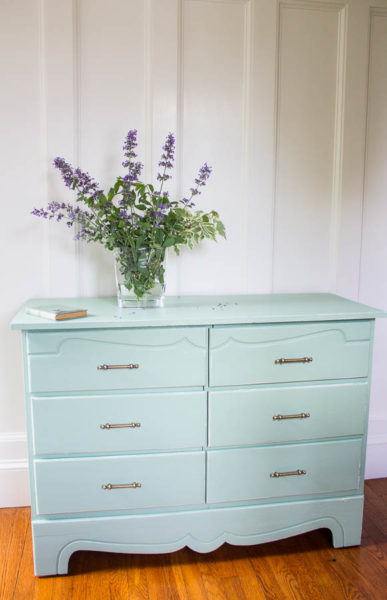 Sharing with: