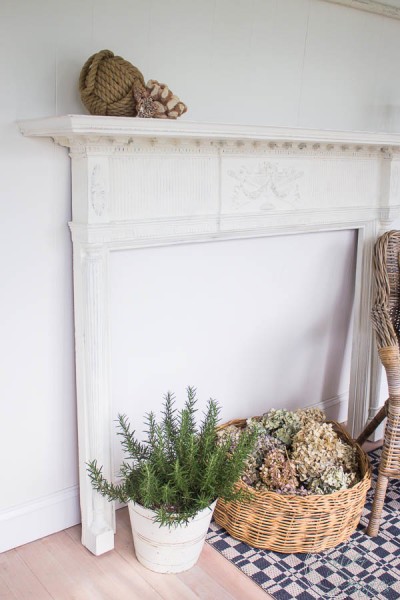 Happy Friday, friends!  I have a fun little before & after for you today.  A Chalk Paint Mantel!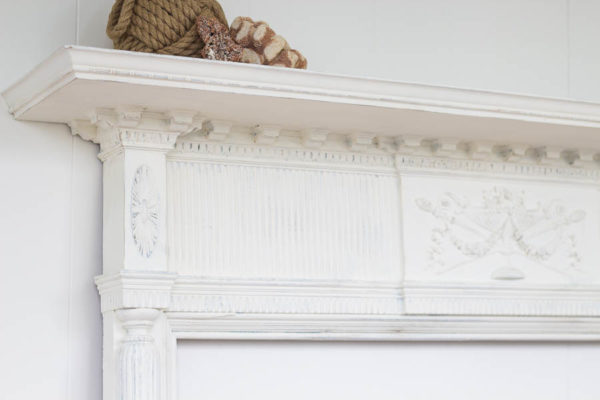 I don't know about you, but I really really love mantels.  We had a surround built in our last house and it completely transformed the look of the 1970s fireplace.  I wanted a salvaged one like this but none were the right size for that fireplace.  In our current home we have one with rich dark woodwork although I still really want to do some work on the fireplace itself.  Anyway, I really LOVE old mantels with tons of carved details. Our neighbors were doing work on their house and decided their old mantel didn't fit with the new design plans.  I was over there in a heartbeat.  Actually, they carried it across the street to me!  Hi, Chris and Jann!
I thought long and hard if it could fit in my house.  Sometimes I fall hard for pieces and this one is one of those pieces. You all know we only have white woodwork in a few rooms – our bedroom, kitchen and the sunroom.  Unfortunately, we don't have a spot in any of these rooms for this mantel. Sigh.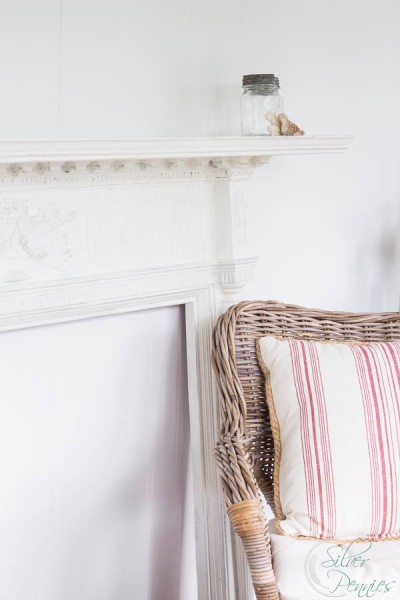 I was so excited to work on this piece that I only got one "before" shot.  I know such a bad blogging move, considering I held it for Luke to pull all the nails out of the back of it.  Before painting, I washed the whole mantel down with TSP.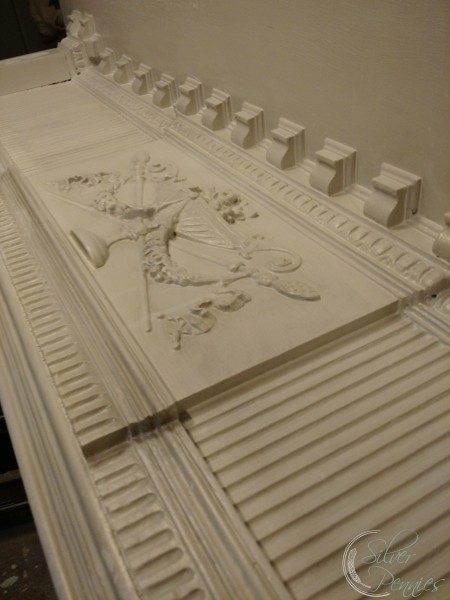 I wanted this mantel to look old.  Well, it is old, but I wanted it to look like it was salvaged from a house "as is".  This meant layers of paint needed to be added.
I started with Annie Sloan Chalk Paint in Louis Blue followed by a light coat of French Linen and then I created a custom white by mixing Pure White and Old White together (a bit more Pure than Old).  I used my Annie Sloan brush which adds lots of texture.  If you follow me on Instagram you maybe saw this image: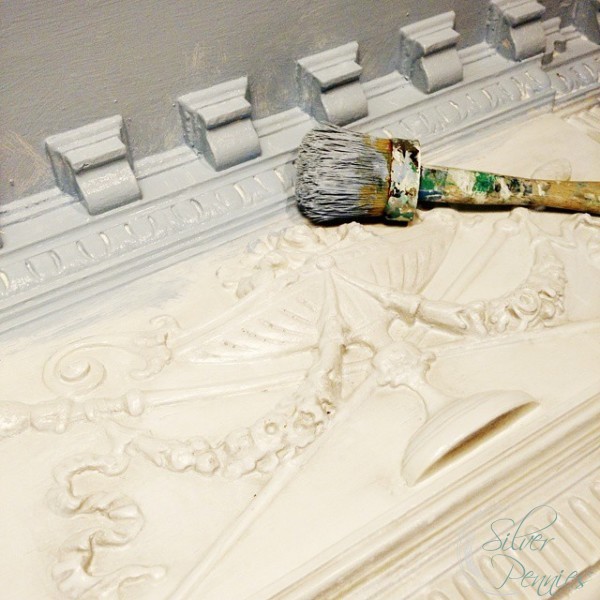 Here's a progress shot (the white is still wet).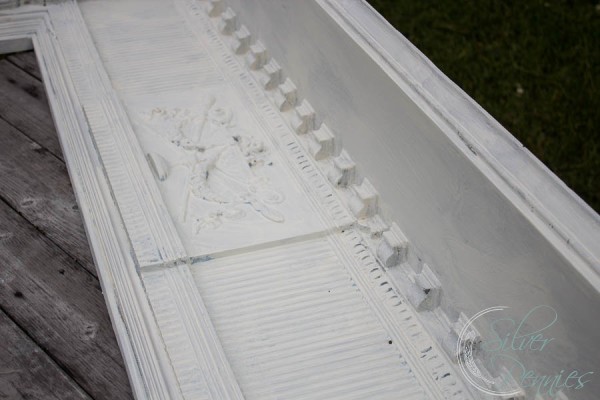 Once, those layers were dry, I sanded back areas with a medium grit sanding block and sand paper. Then I dry brushed French Linen and Pure White.  I even used a little of Royal Design's Pearl Oyster Stencil Creme for highlighting.  You may remember I did that on this desk, click here.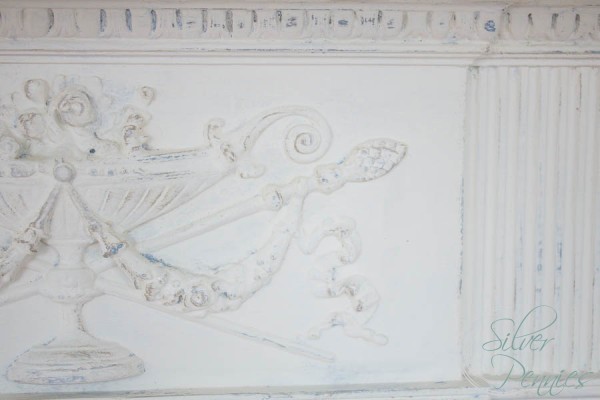 The whole mantel got two coats of wax and then I buffed it.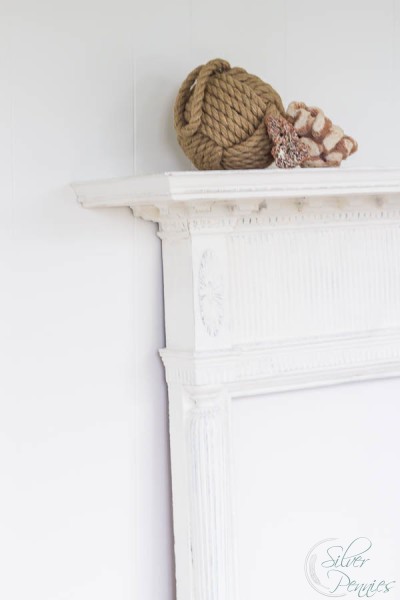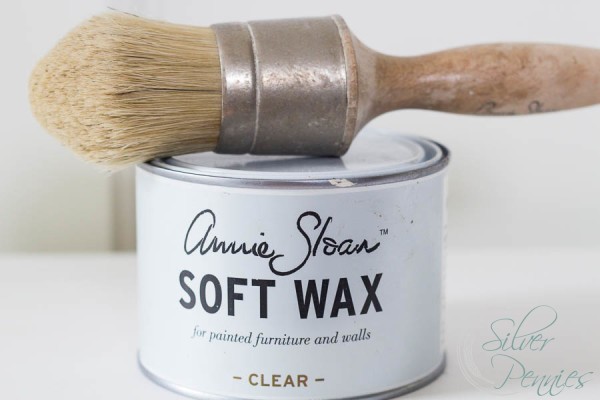 Since I don't have a whole lot of room for staging, I did a little area out in the sunroom.  Think coastal mantel celebration!  I went a little crazy with the photos.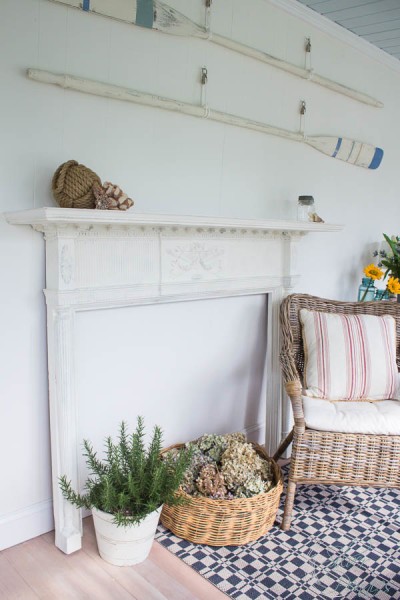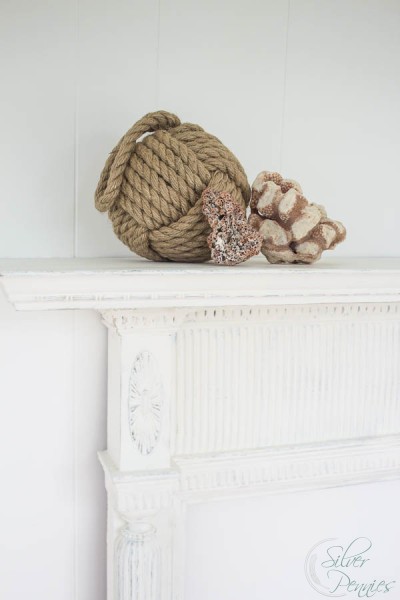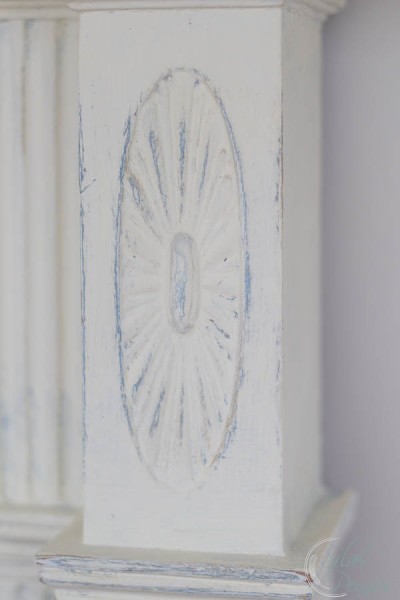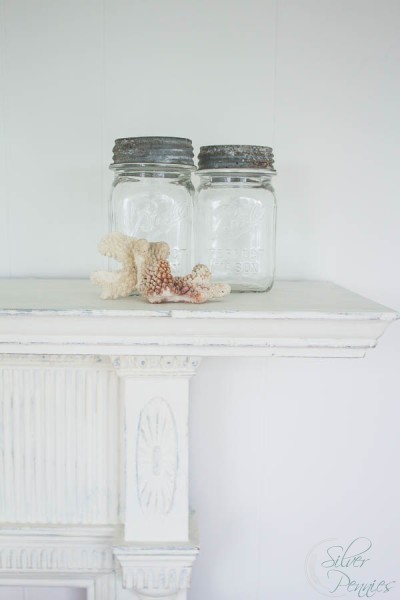 Boy, do I love how this one came out.  I'm so excited to be bringing this to the Vintage Bazaar next Friday.  Excited to have this historic piece in our booth.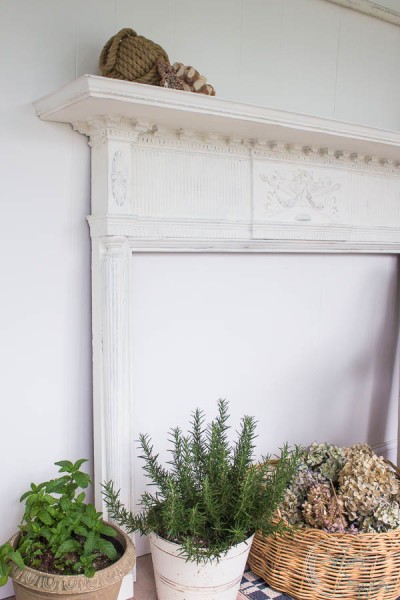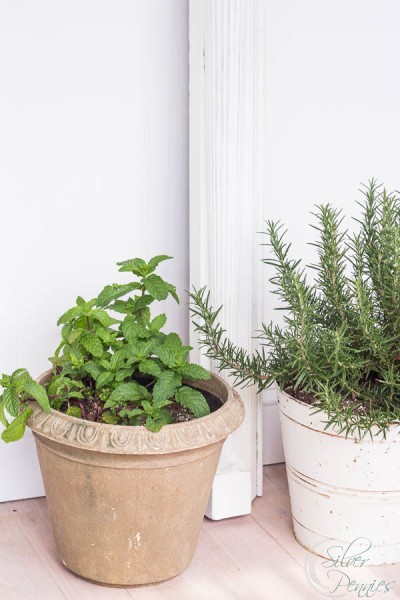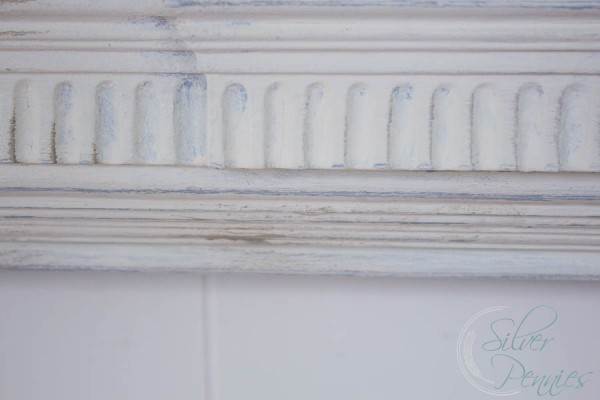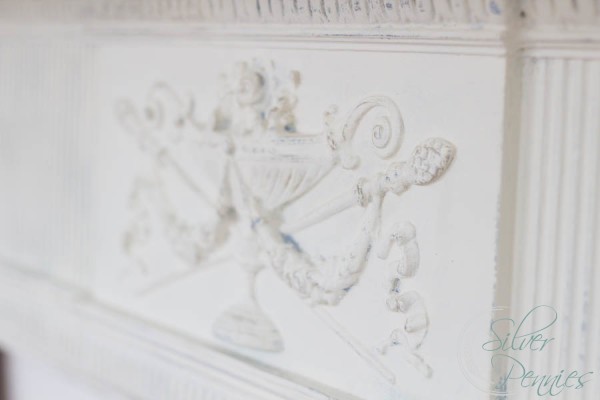 What do you think of her?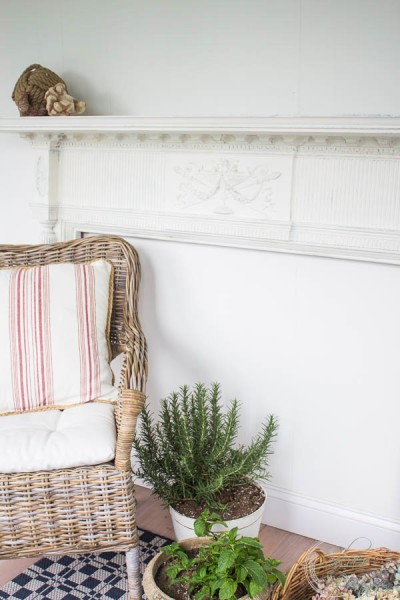 Do you love old mantels too?
I'll be sharing lots more makeovers next week before the show!
Sharing with: