Hooray for 4th of July weekend!
Boy, it's hot. No, I'm not complaining. I promised EVERYONE I wouldn't complain about the heat.
But when it's this hot, it's nice to have a cool and refreshing cocktail.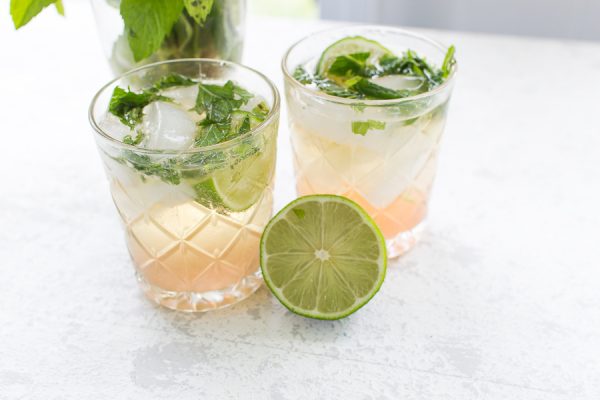 The Rhubarb Mojito!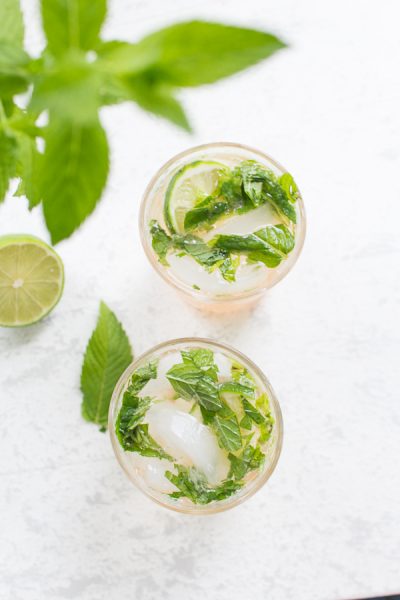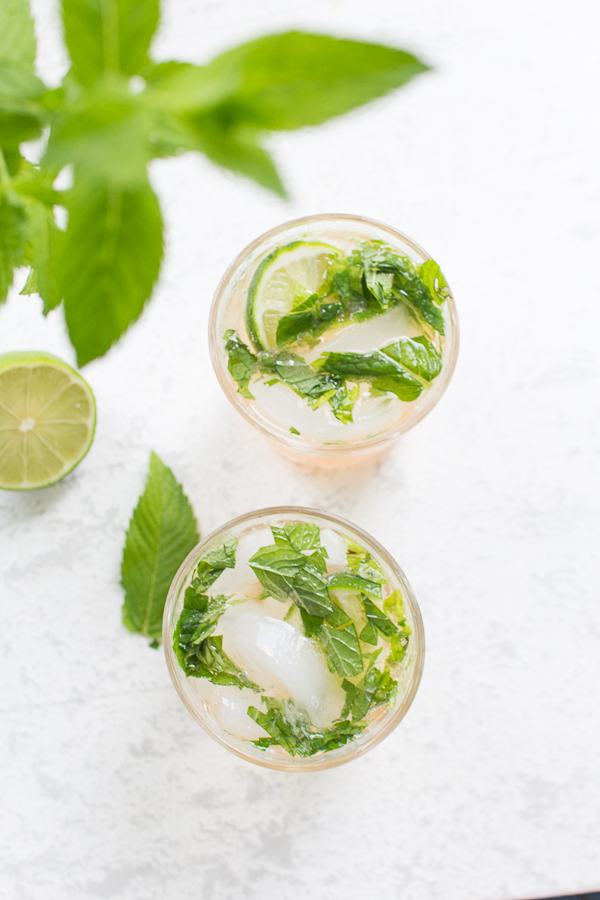 The taste of summer.
Refreshing mint (lots of it), lime juice, rum, fizzy soda water and the extra secret ingredient!
Rhubarb!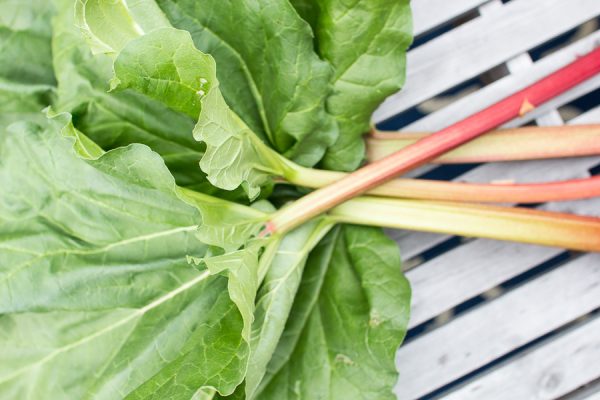 I shared our strawberry rhubarb crumble last week, well, guess what?!? We made some simple syrup with the rhubarb and are loving it mixed in with a classic mojito.
It's the perfect cocktail on a steaming night after a swim in the sea.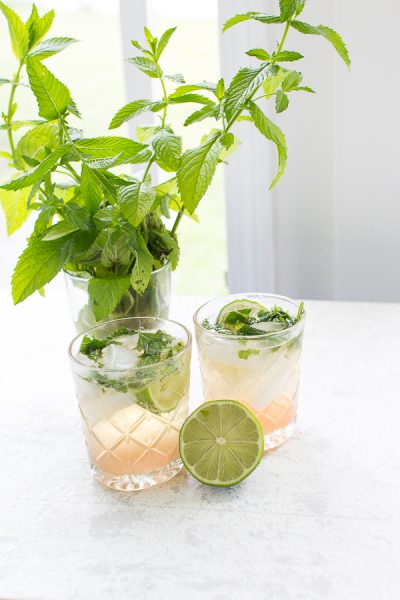 It's also perfect on a drizzly night (I made these when it was raining).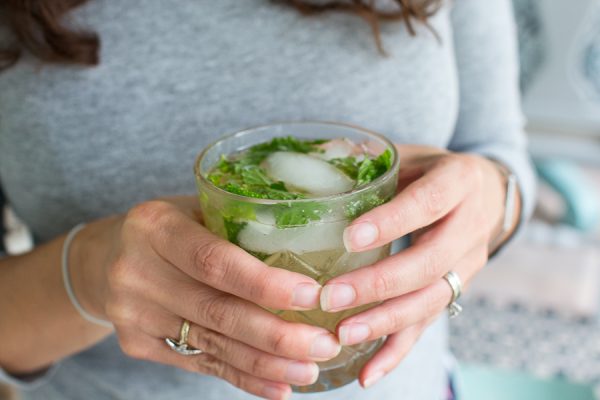 But fingers crossed no rain this holiday!
These are perfect for the 4th of July or summer sips any night of the week.
The recipe is below:
Rhubarb Mojitos
Refreshing and zesty! Perfect for summer entertaining! Try my Rhubarb Mojitos.
Author:
Danielle Driscoll
Serves:
one drink, enough simple syrup for many drinks
Ingredients
For Simple Syrup
4 C Rhubarb (cut into short lengths)
1 C Sugar
1 C Water
For Cocktail
1½ Fluid Ounces Rum
½ C Soda Water
Juice of Half a Lime
Mint, chopped
Ice
Rhubarb Simple Syrup
Instructions
For the Simple Syrup - Put the Rhubarb, sugar and water into a heavy sauce pan. Bring to a boil and simmer for 20 minutes. Strain through a sieve, pressing the stewed rhubarb to extract as much juice as possible. Let cool. We store our's in the fridge, can be stored up to a week.
For the Mojito - Add ice to a glass, pour in rum, soda water and top with rhubarb simple syrup to taste (some people like it sweeter than others). Add the juice of half a lime and chopped mint. Serve immediately & enjoy!
Hope you guys have a wonderful 4th of July!
Don't forget to send more rhubarb recipes my way! We have so much this year!!!!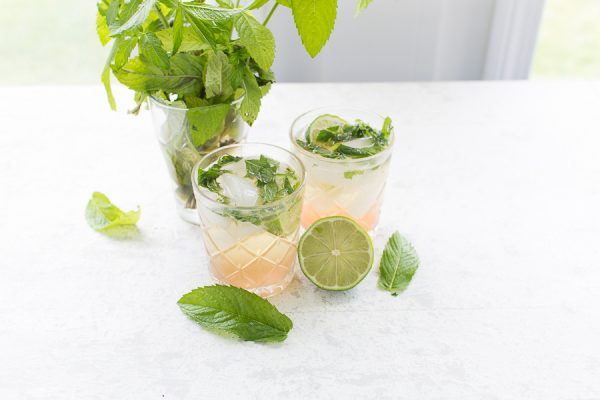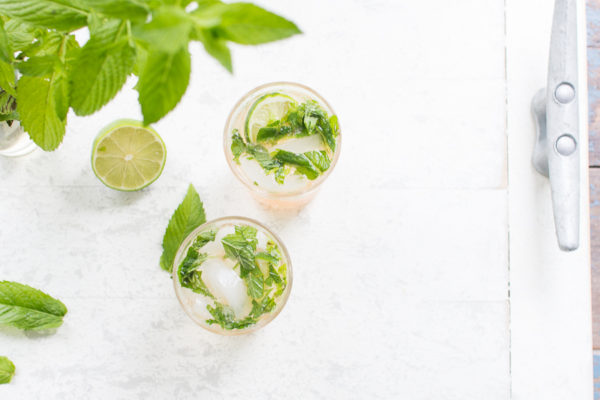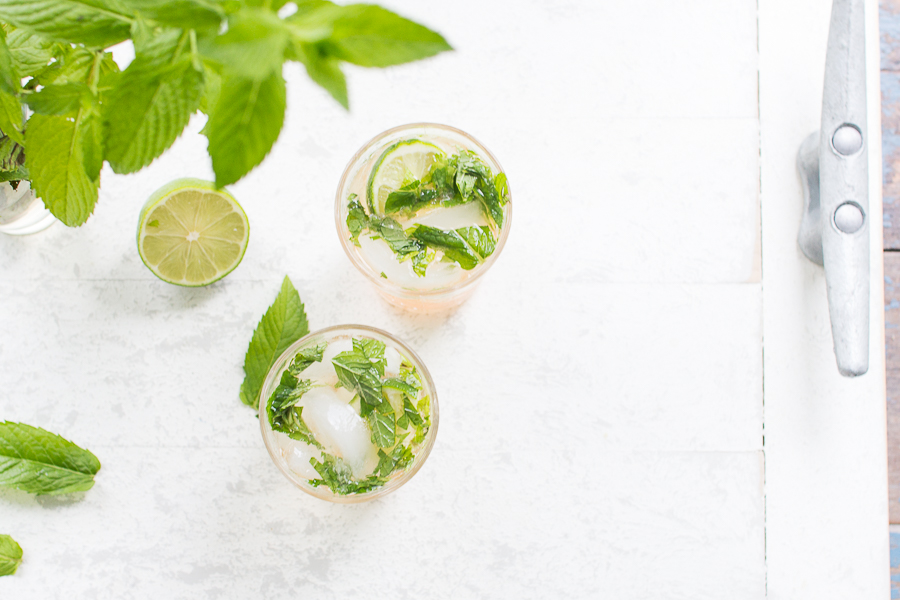 You might also like the tutorial of this tray, click here.
You might also love this rhubarb sparkler I shared last year: