Hi Friends! Happy Monday! I'm so delighted you're here! If you're stopping by for the first time from Rhoda's blog, Southern Hospitality, hello! Thanks for popping by! I'm so honored to be one of the Haven Mentors this year. I have been so lucky to have a handful of mentors on life's journey. For those who aren't familiar with the term – a mentor is usually a friend or colleague who can guide you on your path. The Haven Mentors have been named to guide newer bloggers and I'm so delighted to be able to offer my help.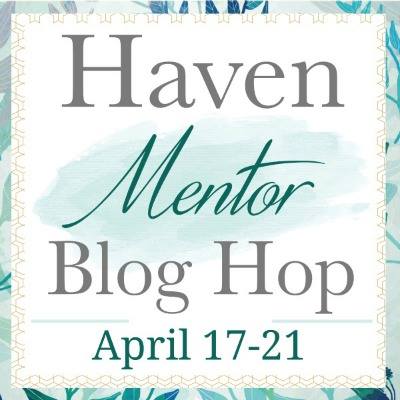 There are so many amazing bloggers who are mentors this year! I think you guys will be thrilled. Each day a few of the bloggers will be sharing more about themselves and their blogs.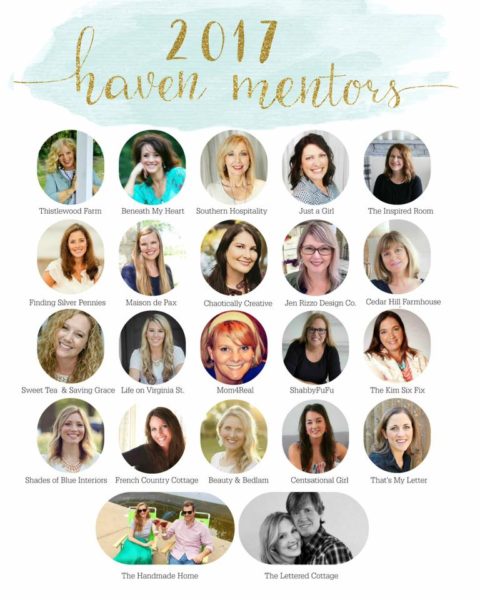 I can't wait to meet my group and help them on their journey at Haven. But as a blog reader I hope you know you can always reach out to me either in the comments section or via email. I really love hearing from all of you and your comments mean so much.
As part of the blog hop, we've been asked to answer the following questions.
1. How many years have you been blogging?
I've been blogging nearly 6  years. I just really wanted to write and have a creative outlet. At that time, I had two very young children and I felt like I had to do something for myself. I used to write about our town and things we were doing as a family. Then I started painting our furniture and my passion for painted furniture and DIY was ignited. I'm not sure if I ever shared this before with you guys, but Luke started a blog on the same day as me. He actually started it to get me to start blogging. He knew I would compete with him; he knew I needed a reason to start. I'm so glad he did. He hasn't written many blog posts, but I'm so glad he wrote those first few because it really started me on this path. For the first two years, I didn't have ads on my blog and it was just a hobby. I love writing my blog, I love coming up with fun projects and I love watching our historic house become our home. Back when I started had no idea the wonderful friendships I'd make with bloggers and readers and I had no idea how many amazing opportunities I'd experience. I'm so glad my husband and family support me so much in this.

2. What is your favorite DIY project that you have completed?
This is a hard one because I love so many projects. Everything we do for our home has so much meaning. If I had to chose one I'd have to say my She Shed. I partnered with the Home Depot on this project and it was a dream to create a coastal oasis in our backyard. As you can imagine, having two growing boys and two dogs, the house can get hectic. Sometimes it's nice to have a space to escape the chaos.
Here you can see the interior from last summer: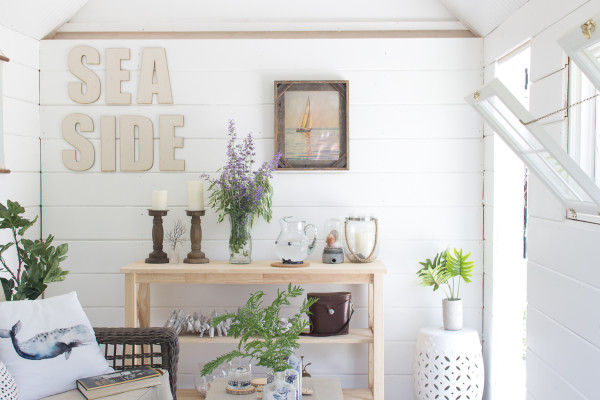 My husband and I worked so hard on this space. It was an ordinary shed that we created shiplap walls. We also stained the floor, made the coffee table and the nautical charts.
Here's the before: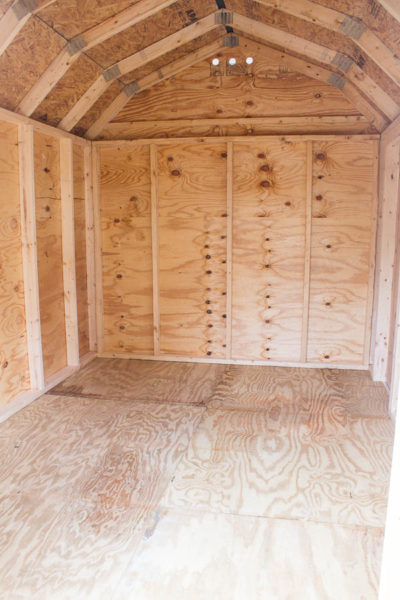 You may want to see the outside too. That part of our yard was so over grown with trees. It was nice to create a lovely space which previously was unused. We created the marble chip patio too: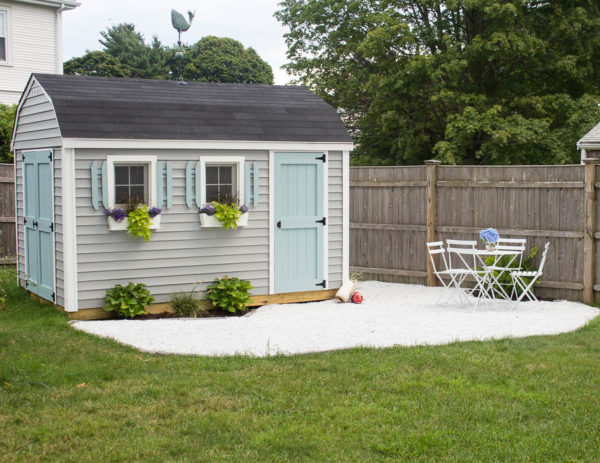 I have a dedicated page where I share updates and seasonal decor on the She Shed.
Another favorite project is my eBook on painted furniture. I took everything I knew about painting furniture and put into a fully illustrated book with loads of pretty pictures and easy to follow how to's. When I started painting furniture I didn't know about top coats or bleed through issues. So I wanted to take everything I learned and give back to readers and people who would like to learn more about painting furniture. I'd always dreamed of writing a book.

3. What is something useful you have learned from a blog conference?
I've learned so much at Haven. I remember the first year that I was going and I was soooooooo nervous, but the conference itself has such a great vibe. As a blogger so much of what you do is online but being able to chat with your blogging friends in real life is amazing. I've learned so many useful things at Haven. It was at Haven that I learned about Lightroom which completely transformed my photography. Beth's class was amazing and I highly recommend her course (affiliate link). I'm looking forward to Photoshop this year. I loved learning more about watercolor with Lucy and painting with Marian. At my first Haven I learned about working with brands, the importance of switching to WordPress (to enable easier navigation and customizable themes).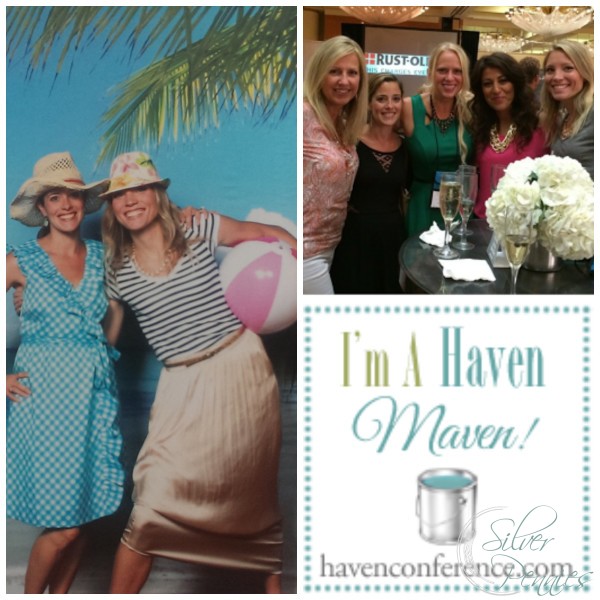 Last year, I was a speaker for the first time. It was amazing and nerve wracking and I'm so excited I got the chance to teach with my good friend, Rachel. We had so much fun sharing some natural and weathered painting techniques.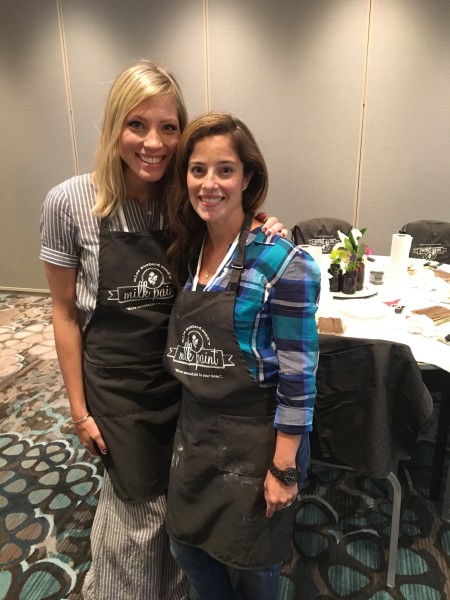 I guess another major thing that I learned from the conferences has been to believe in myself. Sometimes it can be so easy to want to hide. To stay behind your computer, but if you have the courage to get out there, to say, "Hi, I'm Danielle (or whatever your name is) and I write this blog…." Well, then the world just seems to open up.
4. What is something you love about blogging and what is something you wish you could change? 
Hmmm, this is so hard. I love the creative aspects of blogging. I love writing and I'm so happy tapping away on my laptop. I really love the doing. I love painting furniture and making things for our home. I love styling photos and taking pictures. I love that feeling when you get a really great shot and you just know right when you're taking it that it's good. I love editing my photos, watching them transform in front of my eyes. I also really love the blogging community. Our community is so giving and going to Haven you see that community in action. So many DIY bloggers are so giving with their knowledge. I can tell you, the bloggers I've always looked up to when I first started blogging always give back. I've sought advice from so many – Liz, Shannon, Beth, Marian, Courtney, Jen, Layla – honestly, too many to name here they've all been giving of advice and wisdom to me.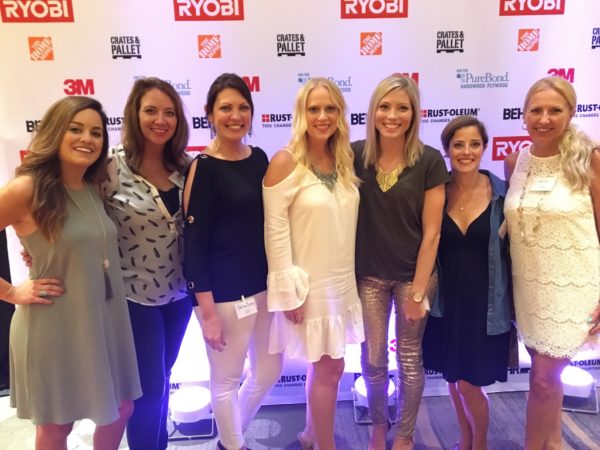 Now, what do I wish I could change? Hmmm, I wish all my blogging friends could live closer because right now I get to see them once a year. Sigh. I also wish I could change how social media is. As a blogger with all the algorithms it's so hard for posts to get seen on social media. There are so many conversation and strategies and I find it all so tiring. This year I'm focusing on doing projects I enjoy for our home.
5. What is one piece of advice you would offer a blogger–new or otherwise–who is going to Haven? 
Bring business cards and make sure your photo is on them. I came home with loads of cards and it was great way to catch up with people I'd met.
Pack a suitcase inside your suitcase. There is soooooo much swag!!!! Trust me you don't want to have to leave the fun DIY and tools behind.
Finally, go up there and talk to people, your friends, but also bloggers you love reading their blogs. I was so honored to meet bloggers I looked up to over the years. At first, I didn't want to bother them but then I realized their just like me. They like to share their craft. Oh, one more thing, if it's your first conference it can seem intimidating to go up to brands. Haven is a great opportunity because all the brands and vendors are set up and it's a great way learn about new products and make connections. Many of my blog business relationships started at Haven.
At Haven, you get the chance to connect and grow deeper friendships.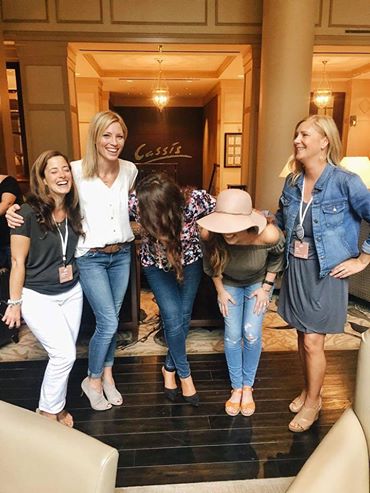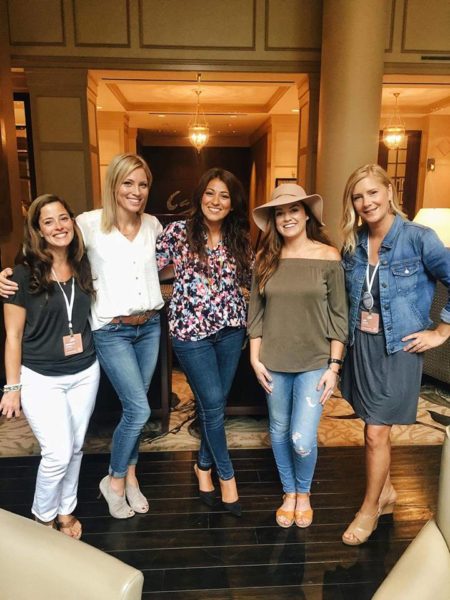 Here are some of my friends and you can see just how much we enjoy each other.
You can read more of my Haven recaps here, here and here.
Want to meet another mentor? Next up is Jen Rizzo. Jen is so amazingly talented and I've had many, many conversations with her seeking her own advice. She is just so funny and real.
Be sure to follow along with the blog hope this week (links below) and I look forward to seeing you at Haven Conference in Atlanta July 20-22nd.
Day 1
Southern Hospitality * Finding Silver Pennies * Jennifer Rizzo * Chaotically Creative
Day 2
Life on Virginia Street * Just a Girl * French Country Cottage * Maison de Pax
Day 3
Thistlewood Farms * Handmade Home * Beneath My Heart
That's My Letter * Sweet Tea LLC
Day 4
Centsational Girl * Mom4Real * Cedar Hill Farmhouse * The Lettered Cottage * Shades of Blue Interiors
Day 5
The Inspired Room * Beauty & Bedlam * The Kim Six Fix * Shabby FuFu