I have a fun furniture makeover for you today!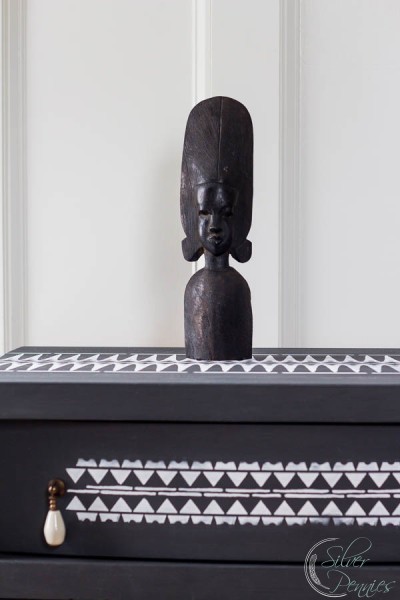 I'll warn you….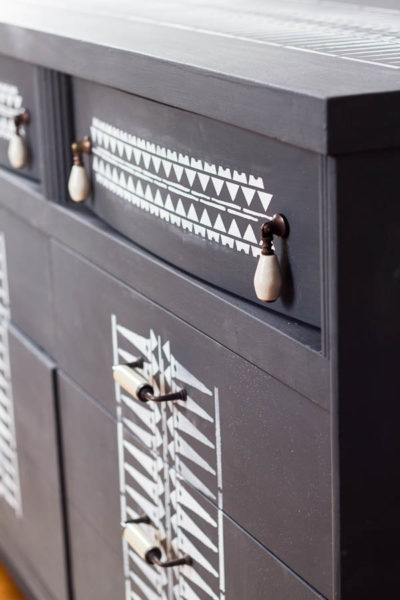 this piece is slightly different than what you're used to on this blog.
It is edgy and bohemian and unexpected.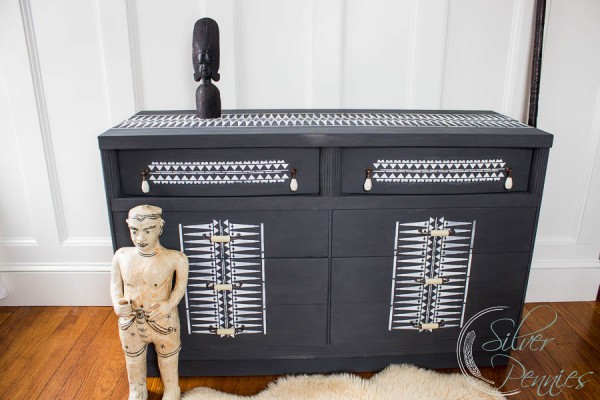 and I love it!
This is how the dresser was looking before: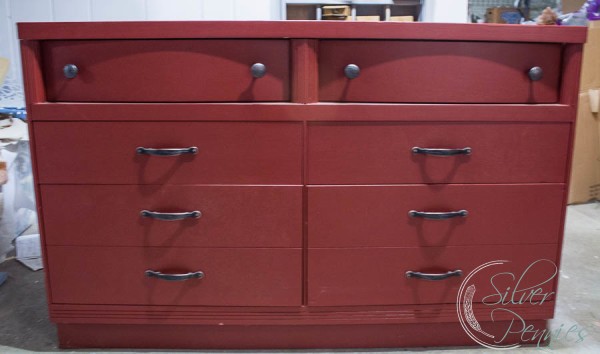 The dresser belonged to my friend, Dan, of Gentleman & Daughter.  He let me do whatever I wanted to the piece which is a fun way to work.
I painted the whole piece in Graphite Chalk Paint and used Royal Design's Tribal Stencil to add an unexpected twist.  This dresser has such a great shape – plain drawer fronts and top – that it is perfect for stenciling.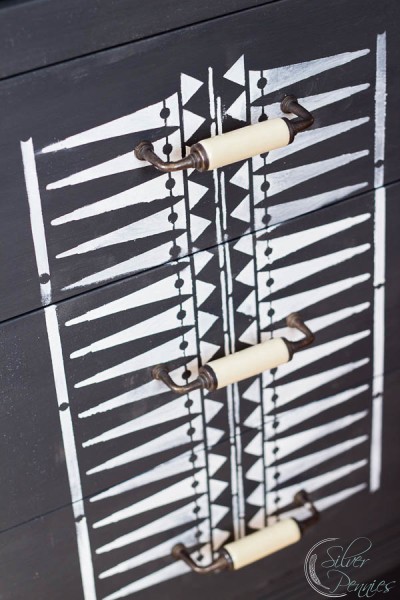 I started with stenciling the drawer fronts in pure white chalk paint and decided to add this stencil going across the top and down the sides of the piece.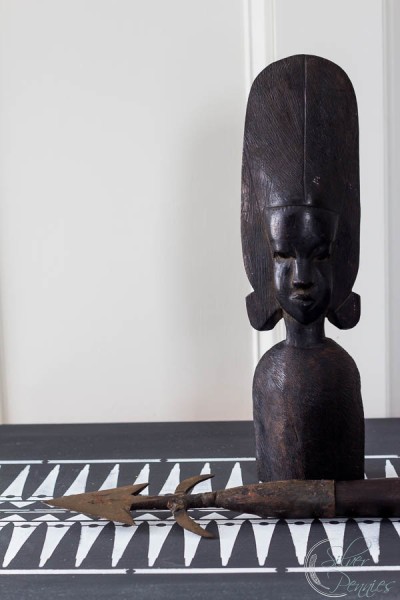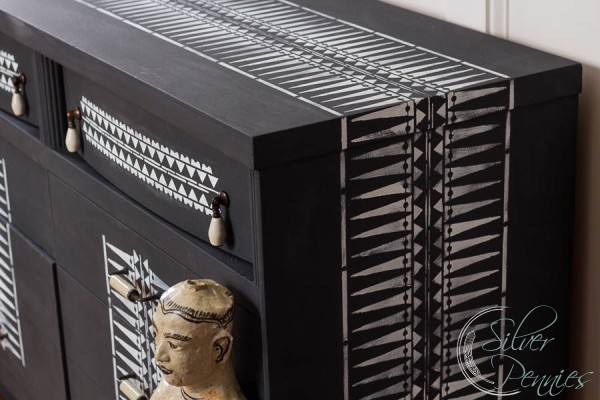 It is sealed with Annie Sloan's clear wax.  The hardware is from Hobby Lobby and ties the whole look together along with some incredible artifacts I borrowed from Dan's house.
The tribal stencil took this boring dresser from tired and dated to fun and fabulous.
Dan brought it home and his daughter fell in love.  It is now in her room and being enjoyed!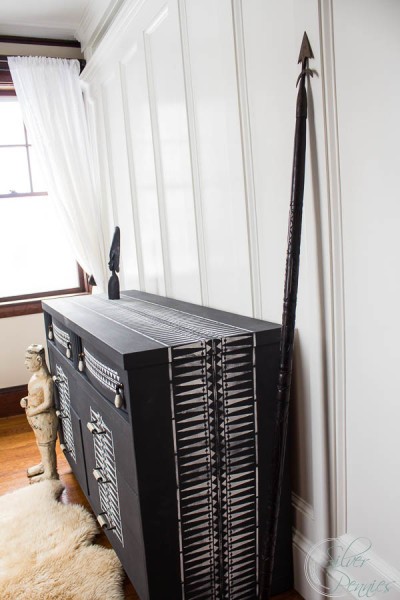 If you'd like to read more about this transformation, I shared more on Royal Design Studios' Paint + Pattern Magazine.  Click here for the full tutorial.
I'm excited to announce that I'll be a monthly contributor over at Paint + Pattern.  I've been using their products for quite some time and I'm looking forward to sharing some inspiration over on their magazine.
If you liked this dresser, you might also like these looks I've created with Royal Design's fabulous stencils: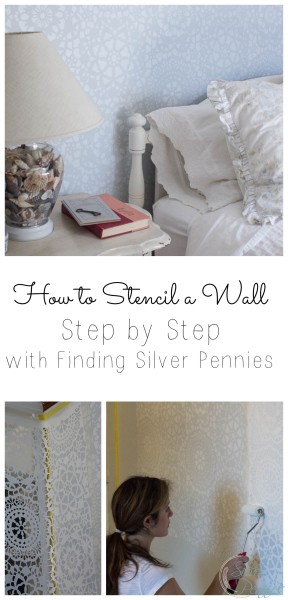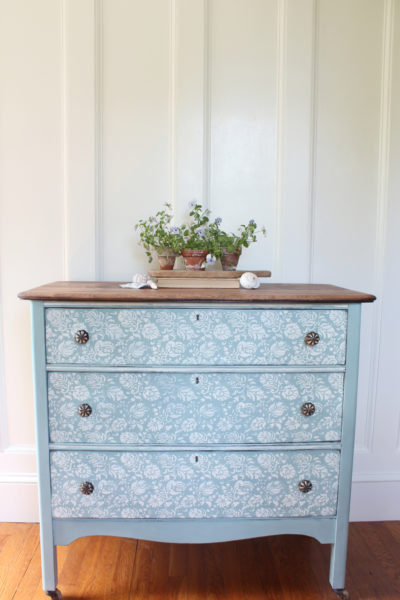 Fleur Dresser – one of my favorites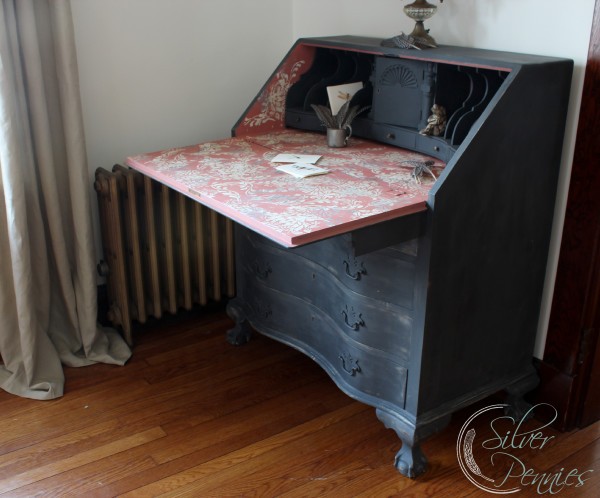 Jocasta desk with "thrown" stencil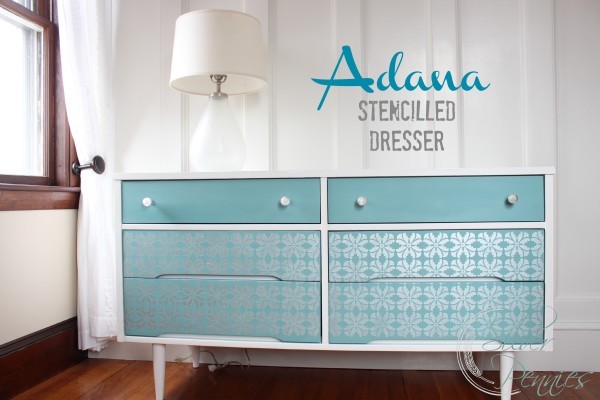 Adana done with Oyster Pearl Stencil Cream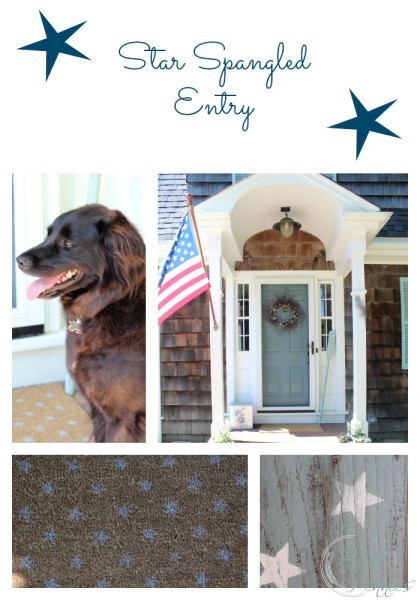 Sharing with: