Meet Lila: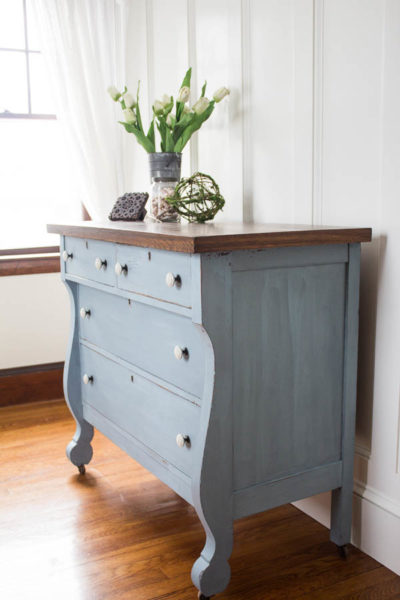 I've been waiting to paint her forever.  I knew, I just knew she had to be the new Miss Mustard Seed Milk Paint color Bergere.  It is a soft blue grey and in Miss Mustard Seed's European line.
I shared with you an image of her and her partner after a day out yard sale-ing over on Instagram.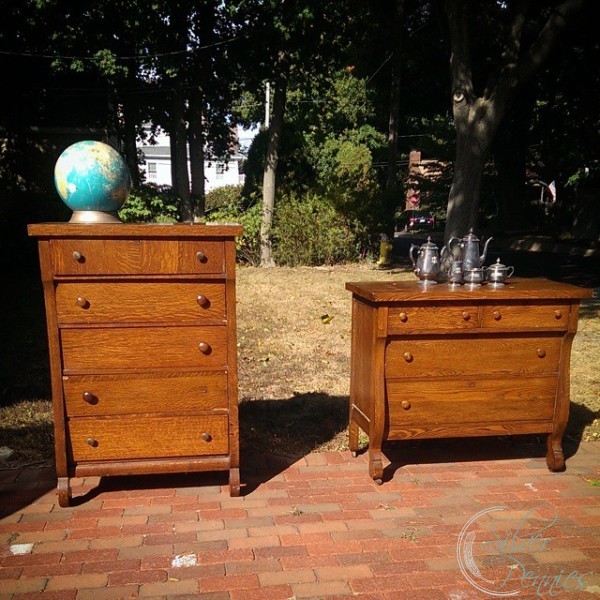 This was way back in September, so little Lila has been waiting a LONG time.
I started by stripping her top with Citristrip and then I used General Finishes Gel Stain in Antique Walnut on the top.  I really love their Java but I didn't want this top to be so dark.  The wood grain was so pretty I didn't want to cover it up.  I used General Finishes Top Coat in Flat on the stained top for added protection.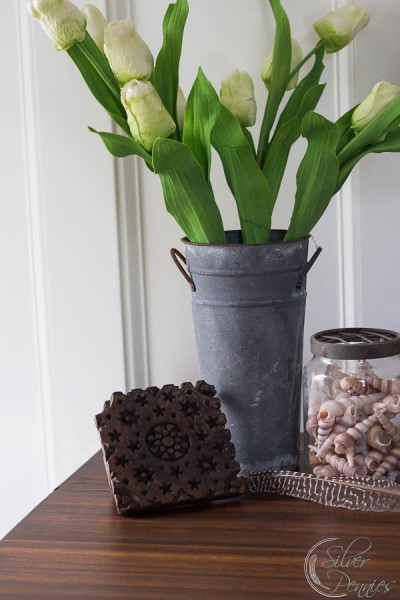 The body was painted in Miss Mustard Seed Milk Paint in Bergere.  A very soft grey blue that is so pretty on this dresser.  I used bonding agent on the first coat and made sure to rough up the surface a bit too.  I applied three coats.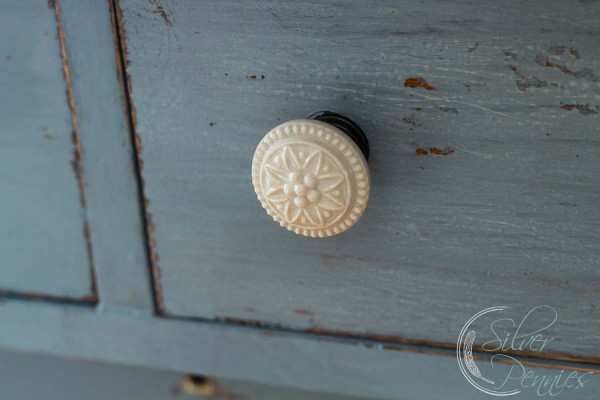 I distressed around the drawers and used a mixture of 120 and 320 grit sandpaper so she's super smooth.  She's sealed with MMS Milk Paint clear wax.
I had planned on using these knobs on the taller of the empire dressers but I held them up to her and knew Lila had to have them.  They are by D. Lawless and you can find them here.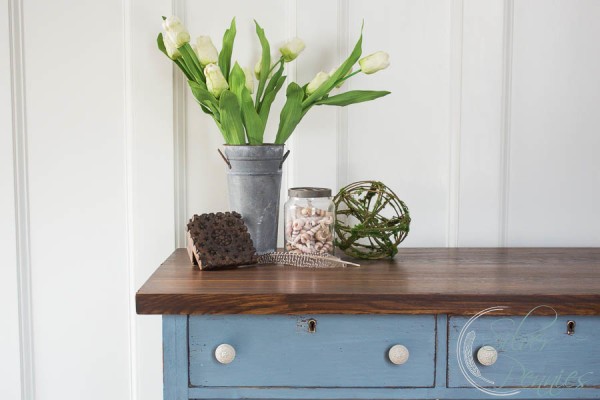 They just look perfect on her, don't you think?!?
So I'm scurrying to find just the right ones for the tall one in time for the Duxbury Show!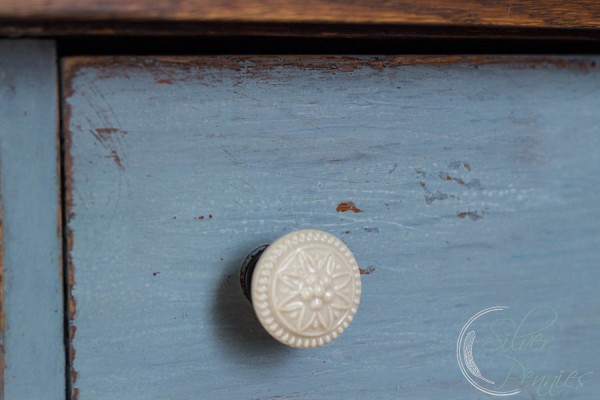 There is so much I love about this sweet Empire dresser.
Of course, the shape: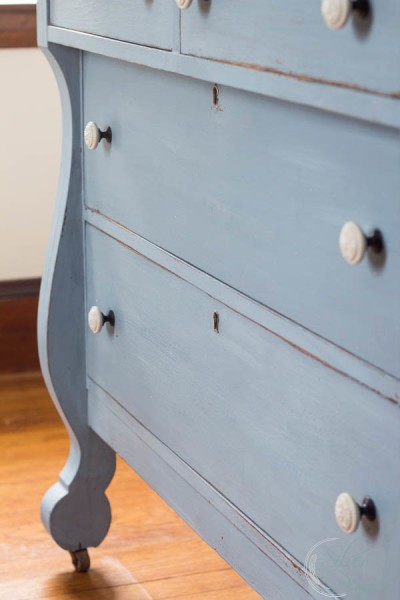 The brass keyholes: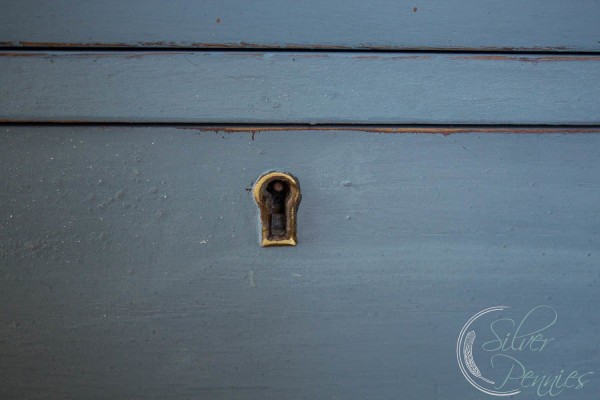 Oh, and the wooden casters: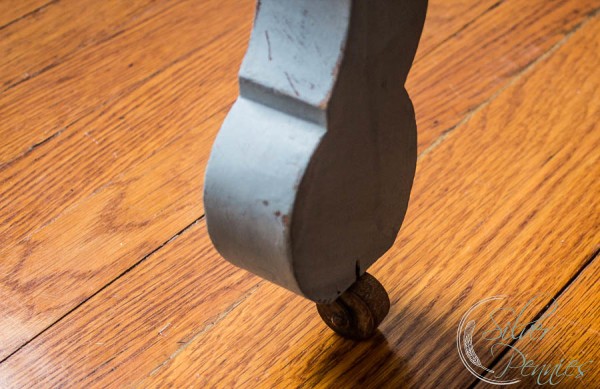 I think she's going to make someone very happy.
Very happy indeed.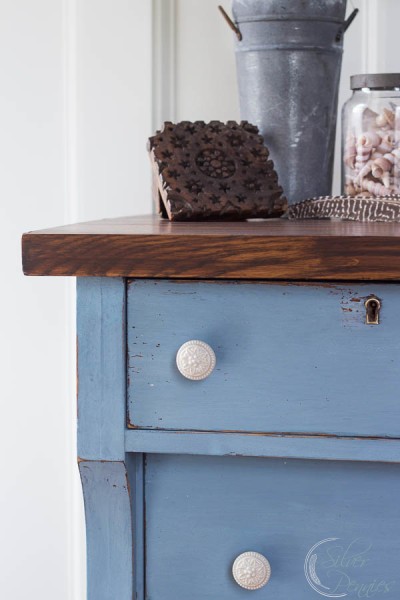 Lila will be available this weekend (Saturday and Sunday) at the Duxbury Show.  I'll be sharing a booth with my friend Dan (Gentleman & Daughter) and we're both so excited.  This week I'll be sharing a peek at some of the great pieces I've been working on.  Dan has so many gorgeous and fun antiques he's bringing (and some lovely antique furniture too).  We'll be at booth 12 and hope to see you there!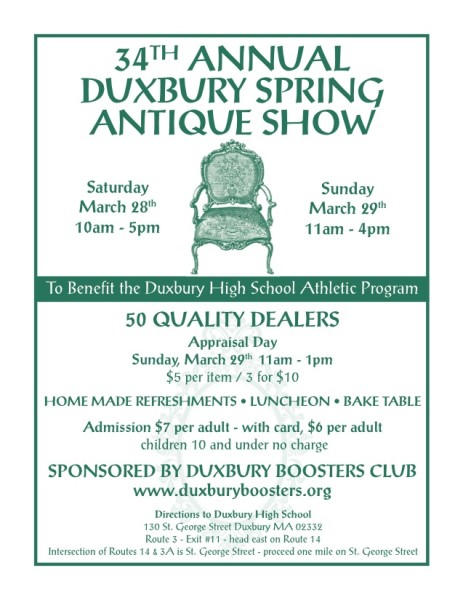 Lila looks forward to seeing you too!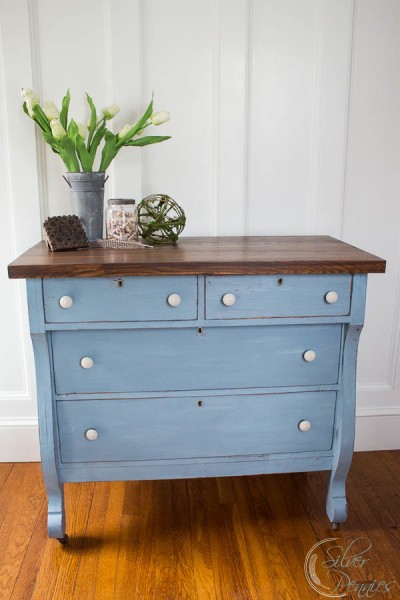 Sharing with: