Part of what I love about blogging is you.  Just how much I learn about each of you who take the time to read my blog every day.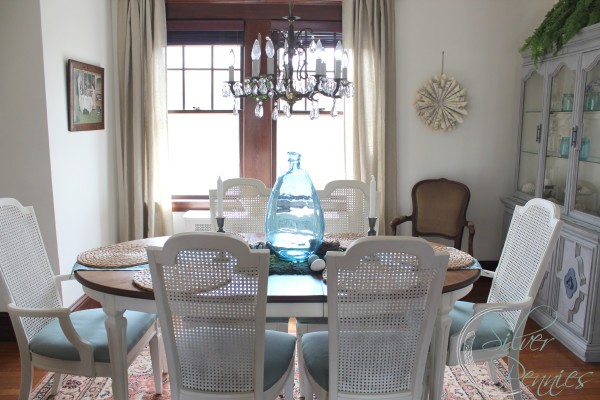 I learn about your dreams, your hopes, your questions on chalk paint, your homes, your dogs (and experiences with skunks like what just happened to our Poppy).
I think my favorite thing about blogging is the friends I've made (some local, some abroad) and all equally amazing.  I also love just how small the world feels because of the internet.
A month or two ago I received a very exciting email from England.  A man named Les emailed to ask me about the lithograph in our dining room The Time Honoured Guest.
Do you remember me mentioning this piece in our dining room reveal?!?
This image is special to me because it is English and my husband is English but more importantly it hung in parents' restaurant for years and now I'm proud to have it in my own dining room.
Anyway, Les was interested in this picture and the inscription on the back because the house in the picture is his home.  Isn't that amazing?!?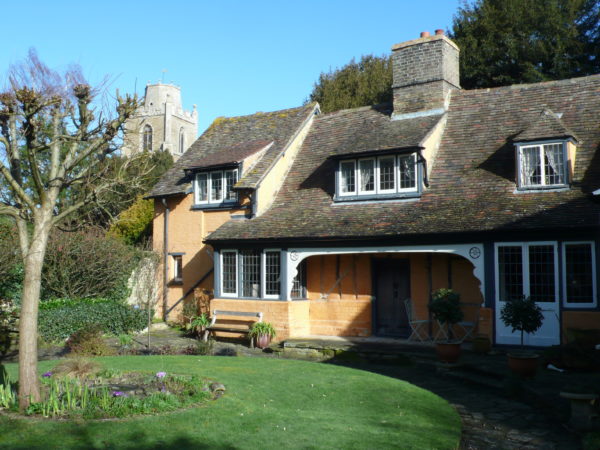 How gorgeous is this home?  Les and his wife, Claudine, live here with their two boys.   They are doing research on the home and the images by Dendy Sadler and came across my post.  The home is in Cambridgeshire and was owned by Dendy Sadler himself.
It seemed he owned many homes in the village and Les' home is featured in a few images.
I know many of you who read the blog love antiques and history and old homes.  So I thought I'd share a bit more of the story.  My lithograph is inscribed:
THE TIME HONOURED GUEST.
To Geo. H. Smith Esq., J.P. The Geddings Halifax,
this etching from the original picture in his collection is respectfully dedicated.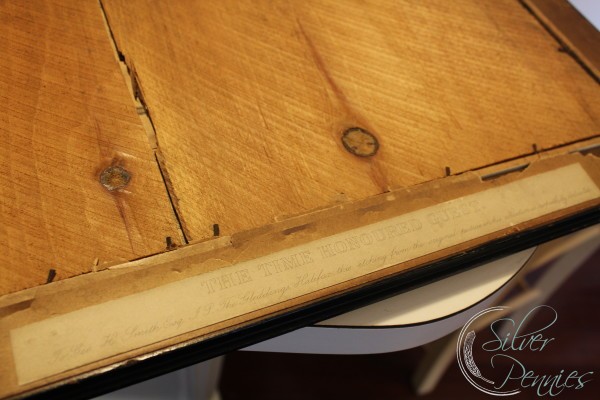 This, at present, doesn't help Les and Claudine with their research but is interesting and may help fit "jig saw pieces" together once they find out more.
Les told me that the house may have acted as an inn and Dendy Sadler did extensive renovations to it. He wrote:
"The bay window in the picture has some stories of its own! We found a perfectly preserved water well under the same bay window  and the well is believed to pre-date the house.  We also know that Dendy Sadler took a loan out (from an American as it happens) in order to improve the house, and we are reasonably certain that the addition of the bay windows were part of his improvements. It's interesting that he chose the bay windows as background to at least two of his paintings. I guess he was pleased with his improvements!"
Amazing the connections we make through the internet and the richness and histories our homes and objects hold.  Do you have any fun information on Dendy Sadler or other objects you collect and treasure in your own home?