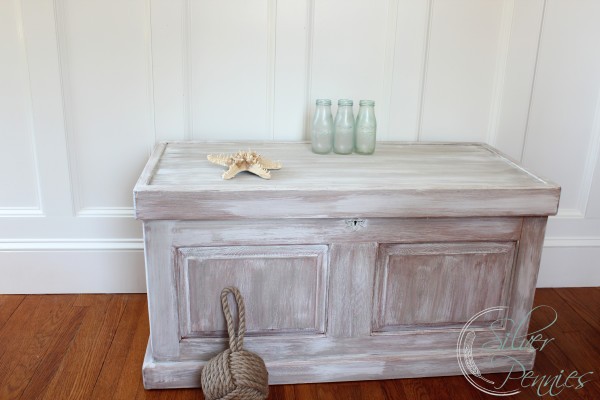 Nantucket.
Just the thought of this special island off the coast of Cape Cod transports you to another time.  A simpler, easy, quieter time.  The streets are lined with cobblestones.  There are gorgeous galleries and fish restaurants. Shimmering sand beaches and white sails hoisted high. Beach roses, Nantucket red shorts and flip flops are all you need on this island.  That and maybe a good book if you tire of the view.
But that is highly unlikely.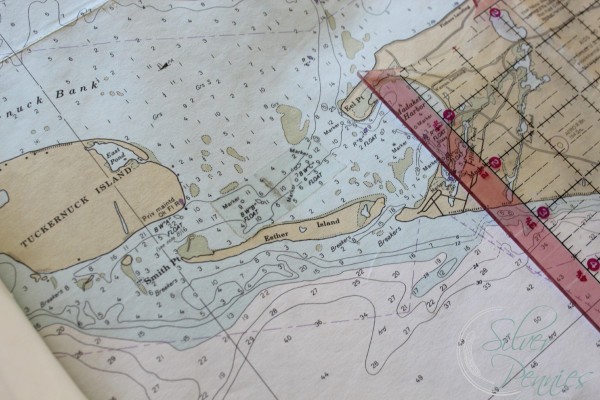 Anyway, my parents honeymooned on Nantucket before it was fashionable to go there and I've always heard beautiful stories of the island.  I have been a handful of times and it is as gorgeous as the pictures.
This chest is for Nantucket.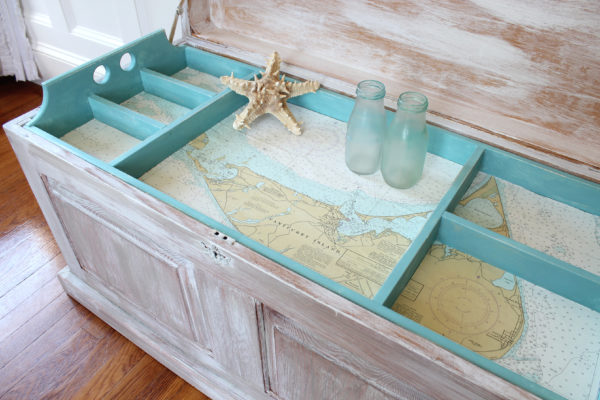 Here is the before: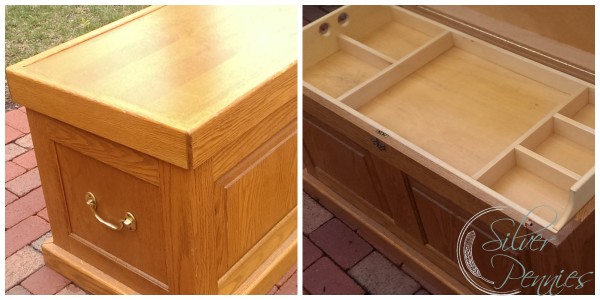 A very yellow-ish chest devoid of character and class with a broken handle.
I knew I wanted a beachy effect so I did a wash with Pure White Chalk Paint® wiping back in sections all over the piece.  I wipe back with Viva paper towels.  Once that dried I did a wash of French Linen Chalk Paint® wiping back in areas.  I wanted to create that limed oak look.  As if the chest had a storied past of times by the sea.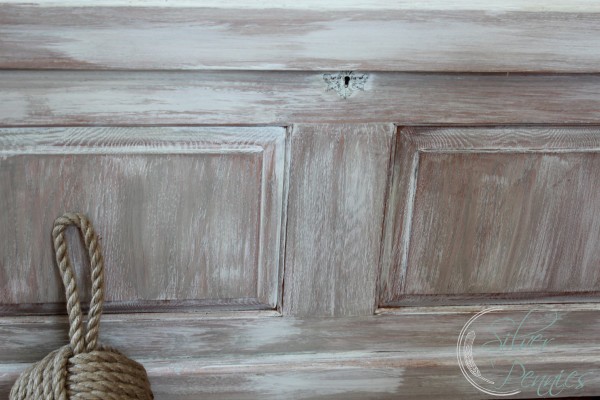 The inside was dry brushed with Pure White.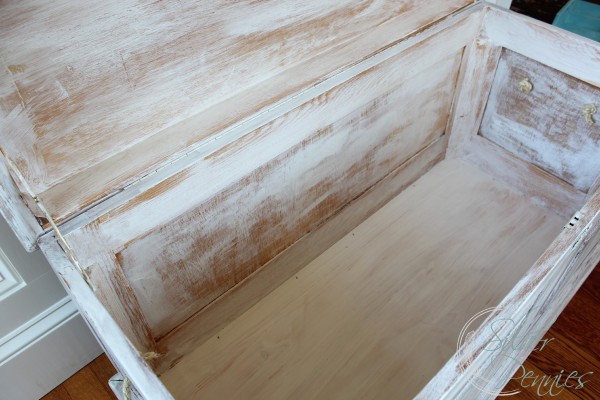 But the thing that makes this chest is Nantucket.
The vintage map with its folds and wrinkles.  It makes me wonder, "Who used this chart to sail around this gorgeous island?"
After flattening the map for a week with books.  We then cut it out to match the inserts in the tray.  This "we" that I'm talking about is the royal we as in Luke (you all know I hate to measure!).  I just was so scared of cutting it wrong and my whole vision for the Nantucket Chest would not come to fruition.
What can I say?!?  Luke is a genius and precise!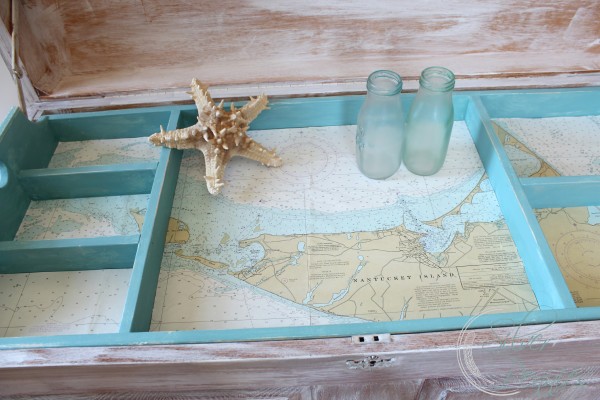 I used 5 coats of Annie Sloan's Decoupage to seal it in.  The first coat took a very long time to dry because the map is so thick.
The tray was painted with Annie's Sloan's Pure White and then Provence and distressed.  I waxed the entire piece with the exception of the map which is decoupaged.
We created our own rope pulls which add to the coastal effect.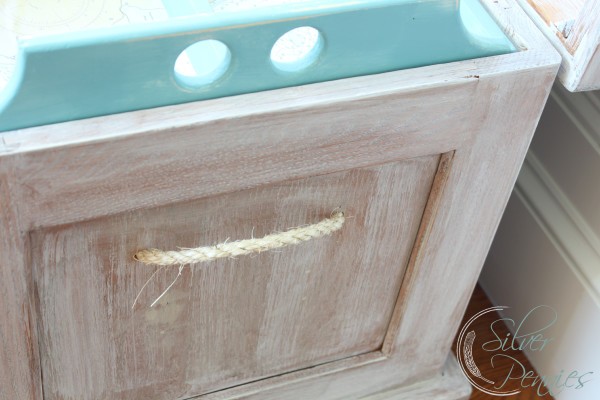 My friend Sara fell madly in the love with this chest at the Open Studio.  I had painted Beatrice for her two years ago which is in her entry.  The Nantucket Chest will be going in their sunroom which has water views.
So happy the Nantucket Chest has gone to a happy home!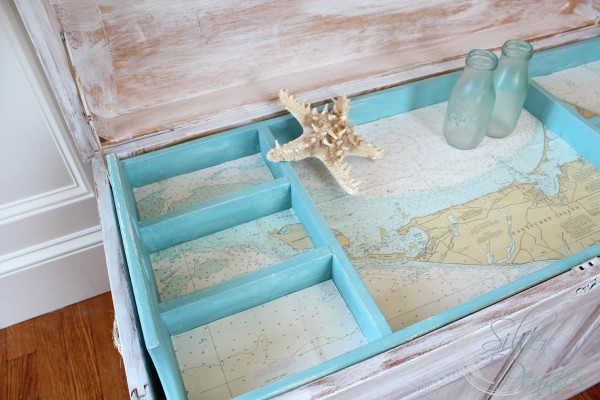 Sharing with: