I'm so excited!  We're gonna have so much fun this week!
This SUNDAY, FEBRUARY 16TH from 1-4pm, I'm joining Hometalk and Michaels for an in-store PINTEREST PARTY at the Hanover, MA location.  
YOU'RE ALL INVITED!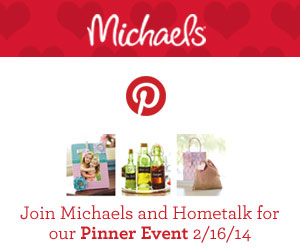 RSVP to my local event here.  If you're not local, no worries 100 other bloggers are taking part across the US at other Michaels.  For more details click here.
Well, you all know I'm a beach girl at heart!  I just had to make these wonderful terra cotta pots into something you'd see at a beach house.  If you know me, then you know my project needs to involve a little paint.  Here's how they came out: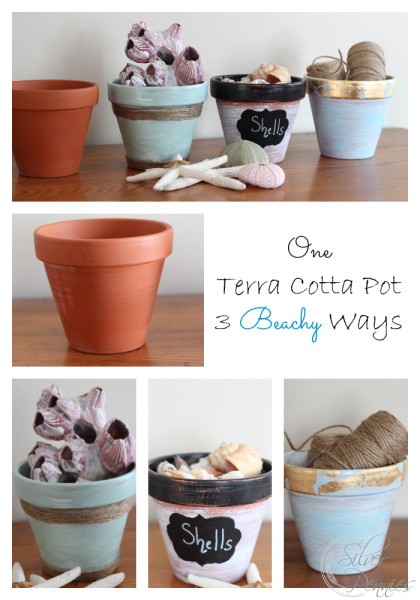 I got all the materials to make these pretty pots at my local Michaels.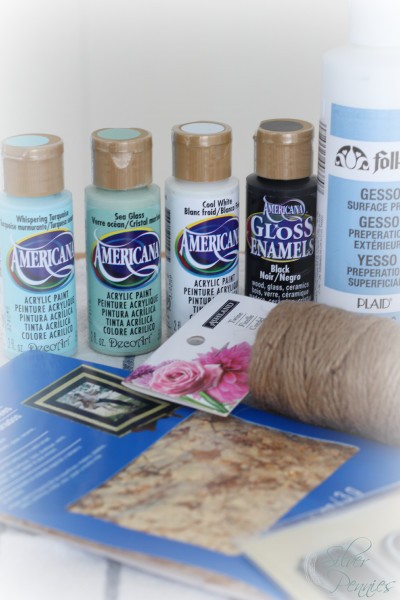 I started by spraying a sealer on my pots (just in case I want to use the pots outside or for plants). I followed the directions on the can for this.  It said you could decorate the pots after 2 hours but I waited until the next day.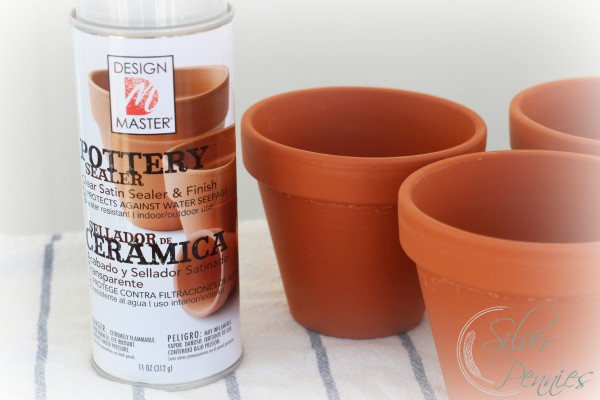 Twine Pot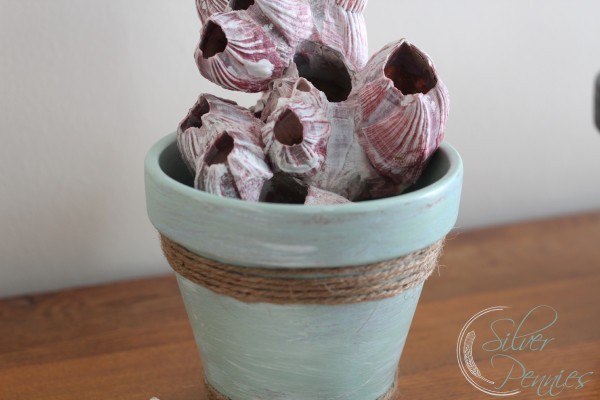 To create this look:
I took a chip brush and applied a coat of Acrylic Paint in Whispering Turquoise.
Once that coat was dry, I dry brushed Acrylic Paint in Sea Glass and Cool White.
Then I took Aleene's Fast Grab Tacky Glue and applied where I wanted the twine.  This product was fabulous to use and really held the twine in place while I was wrapping it around.  I dries clear too!
Apply a coat of coat of DuraClear Gloss Varnish to the painted finish.
Chalk Board Pot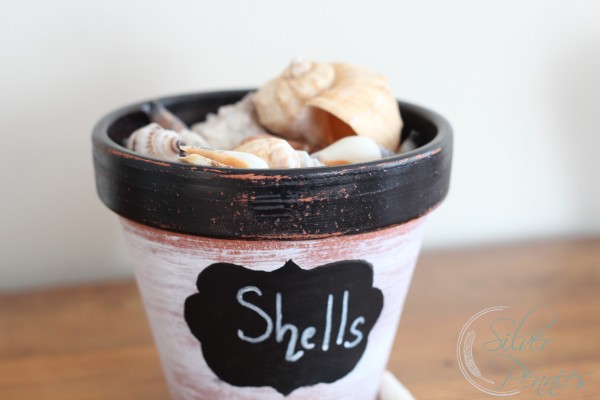 To create this look:
I dry brushed the Gesso on the inside and outside of the pot with a chip brush.
Once dry I used a decorative paint brush to paint the rim of the pot in Gloss Enamel Black.
I then, lightly distressed with sandpaper to create a shabby chic look!
I created a chalk board label with chalkboard paint but could have used a stick on chalkboard label.
Label your pot with a chalk pen.
Gold Leaf Pot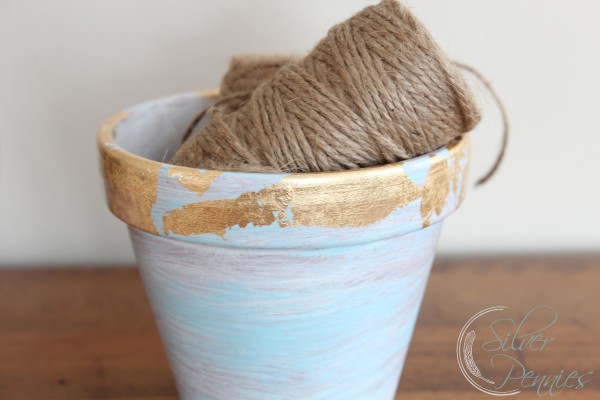 To create this look:
I applied a light coat of Cool White Acrylic Paint on the inside and outside of the pot with a chip brush.
Once dry, I dry brushed the entire pot with Acrylic Paint in Whispering Turquoise.
Now for the fun part!  Gold!  I had never used Gold Leaf before and it was sooooo much fun to use these flakes.  I'll warn you they are light as a feather and float all around.  So fun!  I worked in small areas at a time.  Apply DuraClear Gloss Varnish and immediately put a flake of gold on.
To apply the gold leaf flakes, pick up with tweezers and then use a flat brush to press the flake down and smooth out any bumps.  Continue on this way around the pot.
Apply an additional coat of DuraClear Gloss Varnish on the whole pot to seal and protect the gold leaf as well as the paint.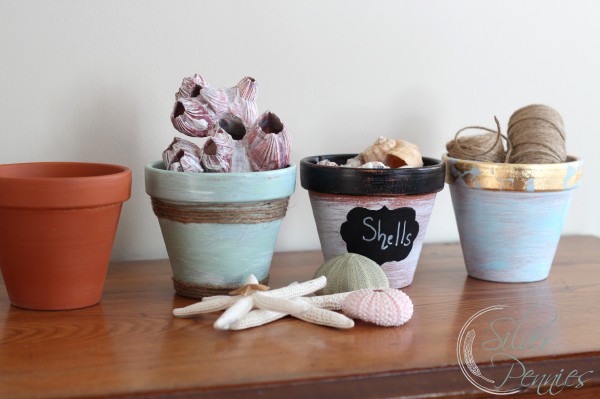 Do you have a favorite?!?  I think I'm partial to the gold leaf, but the chalkboard one is going to look so great with herbs on my kitchen window sill.  I'll be teaching you all how to make one at the event so let me know if there is a particular pot you like the best!  But that's not all!
You could win!!!!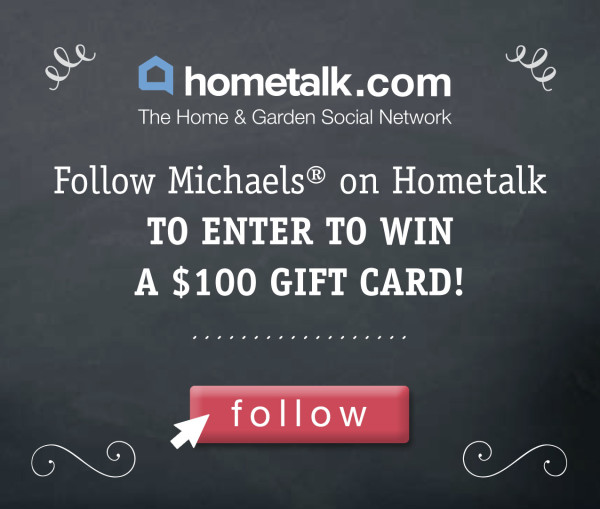 Not familiar with Hometalk? It is a fabulous home and garden network where you can share your projects for all to see and ask experts for advice on your next DIY. If you sign up now and like Michael's on Hometalk you are automatically entered to win a $100 gift card!  You may want to check out my profile there too!
Tonight, (February 10th) we'll be having a twitter chat at 9pm EST!  Can't wait to chat about crafting with all of you!
So wanna get involved and join an In-store Pinterest Party on February 16th?!?  Here's what you need to do:
If you're local RSVP to my event!  If you're not check out, details for your local Michaels Store above.  On the day, visit the Pinterest inspired displays at your local Michaels store, buy your supplies, and meet us in the classroom to create your own pin-worthy project.  Can't wait to get our craft on together!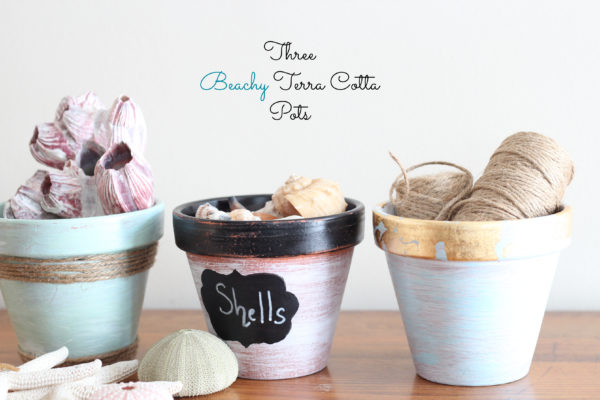 Featured on: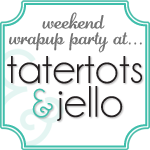 Sharing with: