We're HUGE fans of Fixer Upper and HUGE fans of Target. Thought I'd share our Magnolia Home Favorites at Target.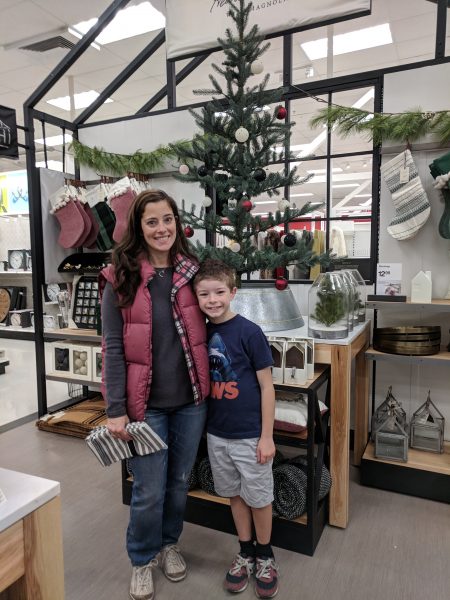 This is not a sponsored post but it does contain some affiliate links for our favorite products.
Yesterday we got up early and went to our closest Target for the launch of Chip and Joanna Gaines' new line – Hearth & Hand. When I read they were launching a Target line we were so excited, honestly I was doing a happy dance. We live in New England so we can't really drive to Waco and the Silos, BUT we go to Target ALL THE TIME. I'm running there for paper towels, toilet paper, pumpkin spice lattes, vitamins, and I usually buy a decorative item or candle whilst I'm up there. I put the launch date, November 5th, in my google calendar and asked Conor if he'd be my date. We always watch the show together and I'm pretty sure Conor is Chip's biggest fan.
I thought it was gonna just be the two of us but Luke and John decided they wanted to come too. Conor and I rushed to the section. I'd heard stories of Target selling out and I didn't want that to happen. Lilly Pulitzer sold out in less than 5 minutes.
I shared these photos on Insta Stories but thought you guys might want to see here: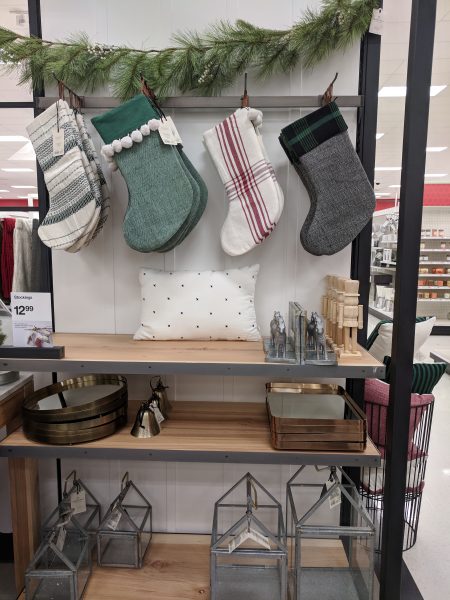 Aren't the stockings cute? We decided to stick with the ones we made a few years back but were so tempted by these. I did scoop up two of the smaller galvanized candle holders and they look great on our faux galvanized console.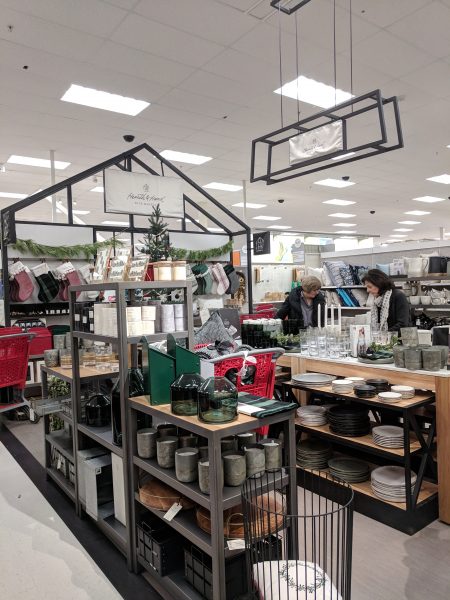 There was such great stuff and no pushing or shoving. The store just kept restocking if anything was low. I'm so impressed by the quality of the pieces they have and how well it fits with Magnolia Home. We couldn't resist these adorable nesting houses. Conor loves little things like this!
They are cute individually on a shelf or together on a table. Honestly they remind me of modern gingerbread houses and, let's be honest, are way easier!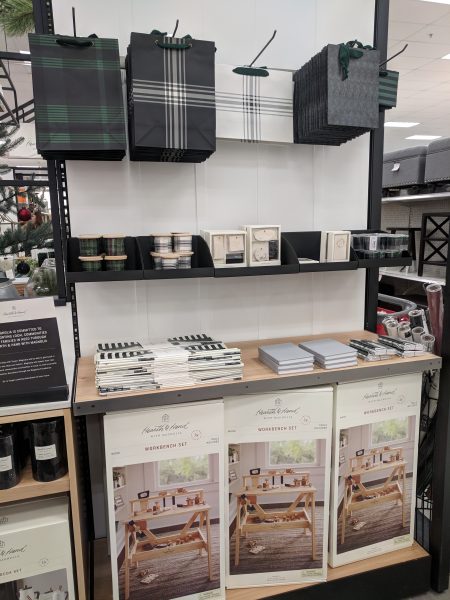 I couldn't resist the plaid black and white bags. I got a bunch and some of the matching ribbon. I wish Conor was younger because that wooden workbench set was just so adorable!
They also had this adorable doll house:
I could see many children being happy with that on Christmas morning as well as this hot chocolate set:
Conor decided he couldn't leave without this green and black plaid ottoman for the playroom. Since I brought the daybed up to the old guest room for my workspace there's nothing to sit on down there.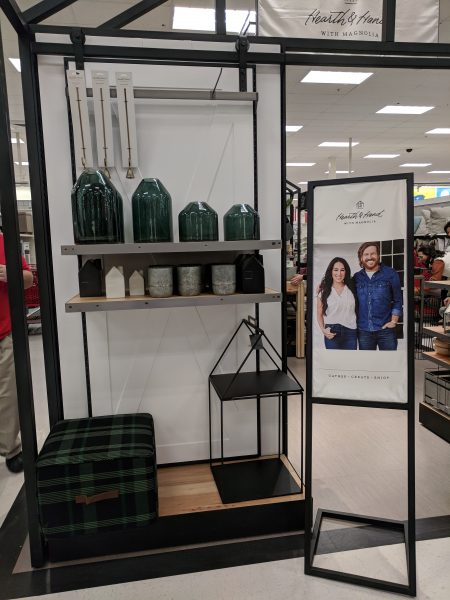 I couldn't resist these great candles. They are fragranced with balsam and have a great galvanized look.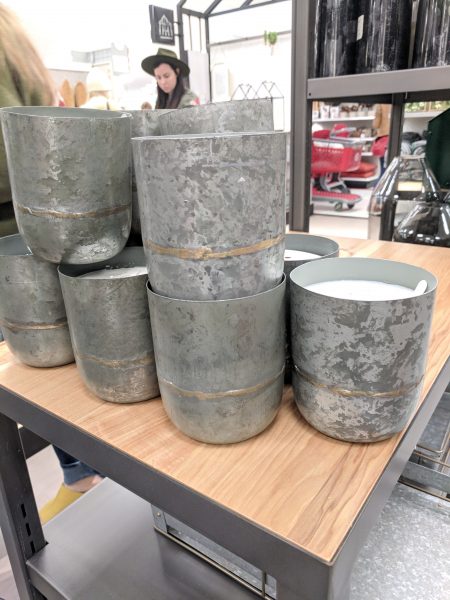 This is what they look like on Target's site:
I got two of those and some hand poured candles in glass jars too. I just have this thing for candles. I light them all over the house and it makes it feel so cozy in here.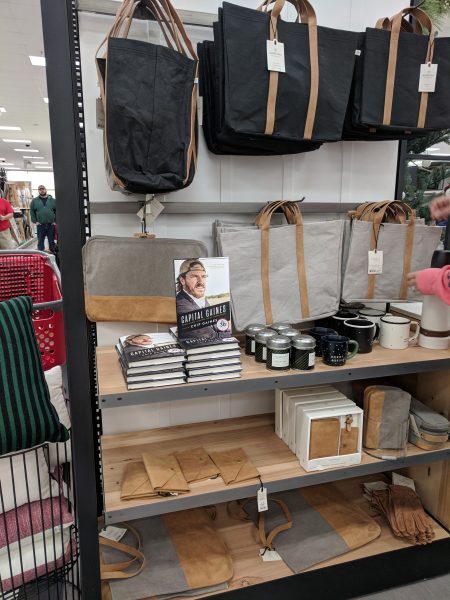 I bought a few more things but thought I'd share a large image with a bunch of favorites. I think there's even more available online too. I'll included the links below: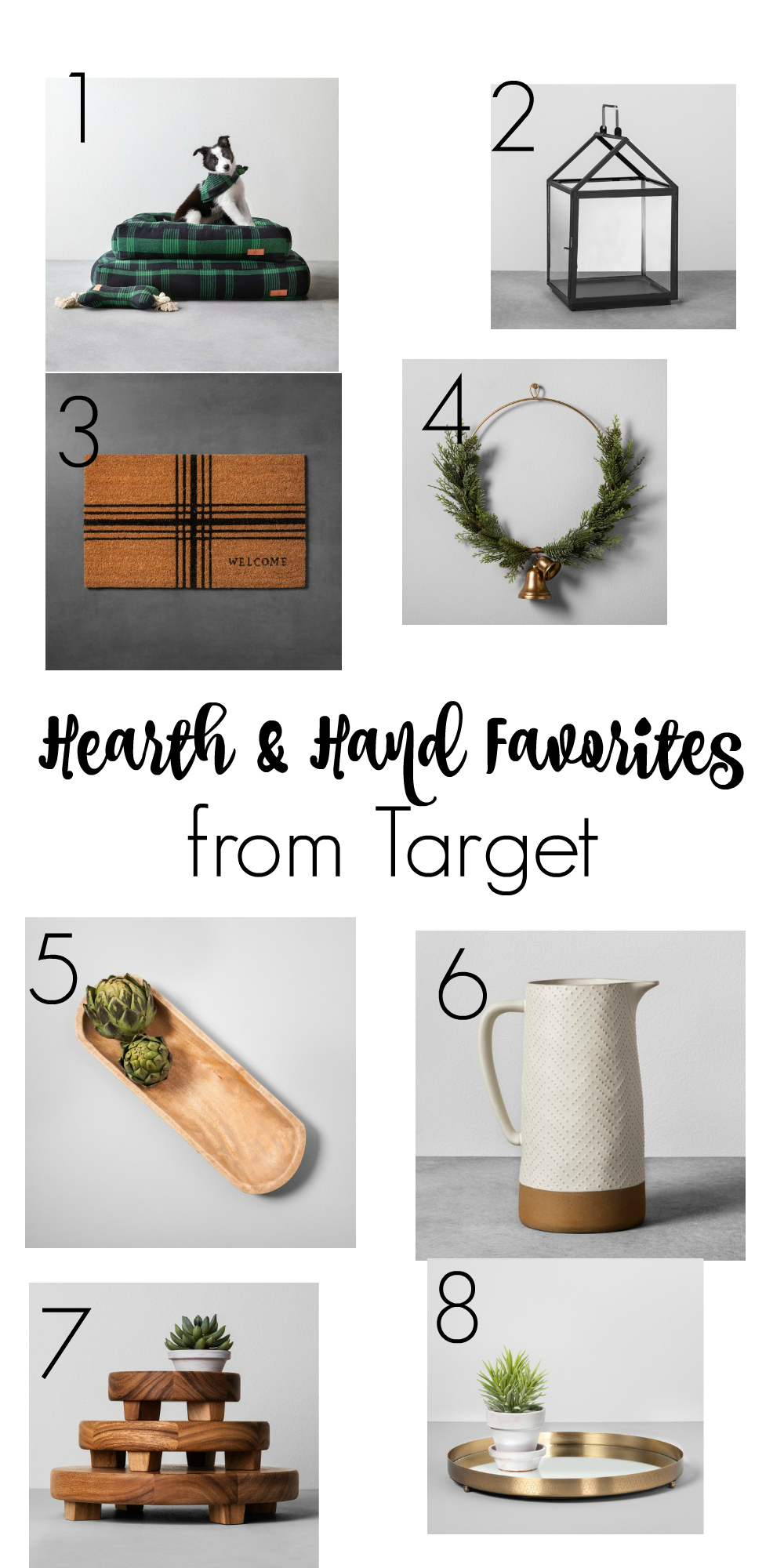 1 / 2 / 3 / 4 / 5 / 6 / 7 / 8
Did you shop yesterday? Or are you thinking of ordering online? If so, would love to hear what you like from their new line.