Where shall I begin? Hmmmm, I just returned home from the Haven Conference in Atlanta. I was only gone for four days but it feels like an eternity on so many levels. This was my third time attending the conference and I was lucky enough to teach with my good friend Rachel. We taught a class on painting furniture, a passion for both of us, but I'll share more about our class tomorrow. This weekend I felt so many emotions – happiness, excitement, inspired, and nervous. I actually broke out in hives because I was anxious to teach. I just really wanted to do a good job.  I also learned that Benadryl mixed with mojito makes one very sleepy.  Anyhow, today, I wanted to share a few life lessons. This conference is for bloggers but the things that resonated with me can be applicable to blogging, motherhood, creatives and entrepreneurs. These are little nuggets that sometimes you need to be reminded of.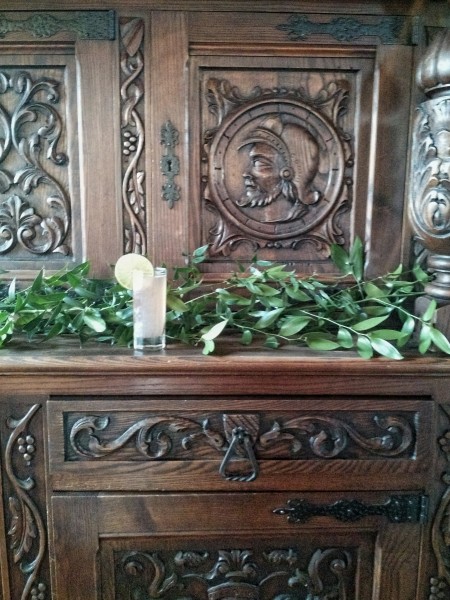 One of those a-ha moments for me was listening to Jeanne Oliver speak. I've taken a few classes over on Jeanne's creative network but hearing her in person. Wow. Amazing.
"Starting is Better Than Perfect"
Just start! We can all over think things and plan and plan and plan and still our big plan never gets done. In many ways my blog started this way. I didn't know where I was going, but I was going. Even to this day, I'm not sure exactly where I'm heading. I know on this journey I'll be taken on some amazing adventures but there will most certainly be bends in my path.
Jeanne showed us where she started. Her first journals. They were pretty but probably something she wouldn't make and sell now. If she hadn't started then she wouldn't have gotten to where she is now.
This is one of my first projects I sold on Etsy: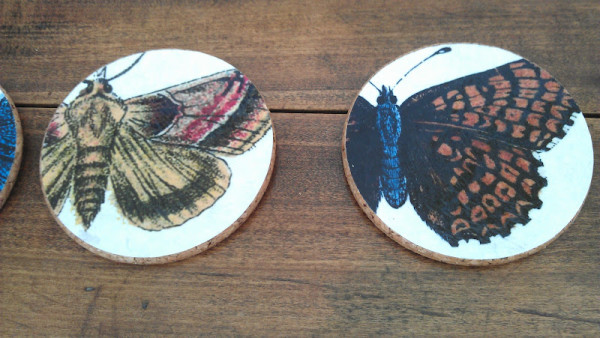 Find Your Tribe
This word was thrown around a lot at the conference. It's HUGELY important in all walks of life. According to Merriam Webster a Tribe: A family or a group of people who have the same job or interests. Well, I was with my tribe this weekend. You guys, I laughed until I cried and then I cried MORE. These people can tease me (in jest, of course) and also point out things I can work on and I love them for it. They also "get it" they get the things I go through on a daily basis. Like how devastating it is when I paint a piece of furniture and it doesn't work out as planned. They get it when I talk about lenses or photo editing. Sometimes at home not everyone understands what I do. That when I'm blogging I'm working, but these girls do and I'm so grateful for them. I'm grateful for their wisdom, their creative hearts and their encouragement.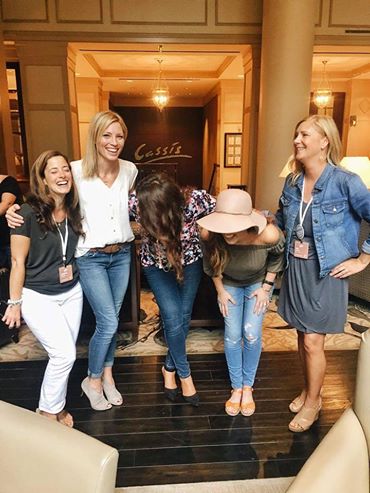 Don't Let Success Limit You
Sometimes we find success in many different ways – writing, designing or making a physical object. But what if you find success at something that you don't really like to do AT ALL. Or maybe you liked doing it but now you don't? When I started blogging I made pillows, but I hate measuring and I hate sewing BUT I love pillows (ask my hubby). Sometimes if you step away from one area you aren't enjoying you'll find other areas and be even more successful at those.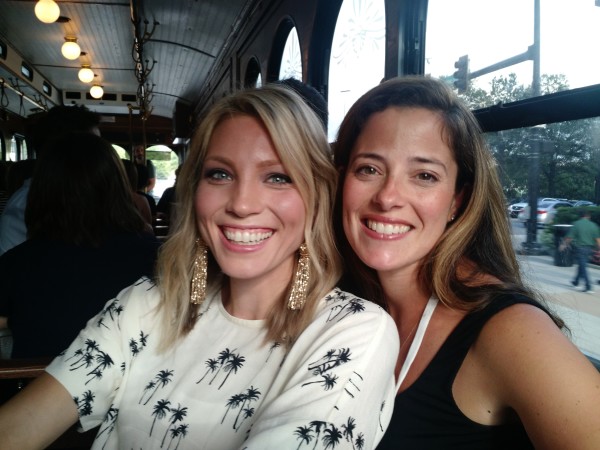 Think BIGGER
This kind of goes along with the one above. By getting rid of things that aren't fulfilling you, you'll grow as a person and as a blogger. You'll find other areas you're passionate about. This was also a notion that got mentioned many, many times by Jeanne, by Marian, by Young House Love. You might be doing something that is taking your time but could you be doing something MORE? Could you think a little BIGGER? I'm thinking a bit bigger now. What more is in store for my blog? I'd really love to teach more. I found that out this weekend, but not just painting. Maybe some lifestyle courses out in our yard or somewhere in Scituate. I'm also thinking that I'd like to do more with styling and photography. Again, I'm not sure what or where that would lead but that is what I'm thinking. I so enjoy those parts of my blog. I'm also thinking of writing more and maybe doing another eBook. So, what could you do in your own life a bit bigger? What is holding you back from doing something you love? Maybe it's even just taking a class in something you've always wanted to learn.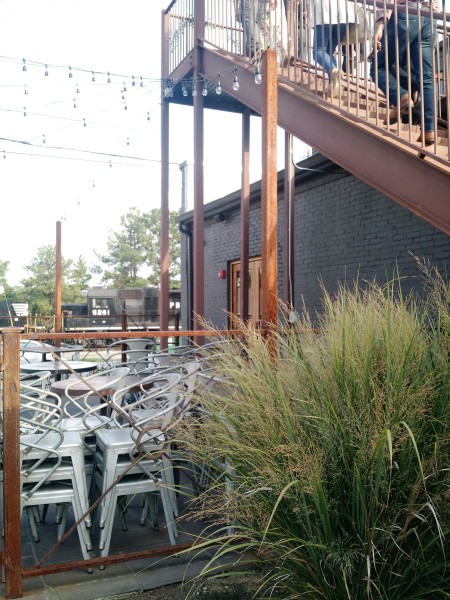 Imposter Syndrome
When does one become an expert at something? You know that feeling when you're little and you think grown ups know it all, only to become a grown up and feel like your still 16 with perhaps more weight and more wrinkles and a tad more wisdom? Jeanne said in her class, "If you're feeling like you're not an expert…I am to." I think we've all thought, "Gosh, I'm not good at that or I don't know enough." I often think that. I actually think that's why I broke out in hives. I was worried that after painting furniture and blogging for 5 years and writing a book that perhaps I wasn't an expert. That I wasn't good enough. Deep breath in. Sigh to let it out.
Authenticity
This is another word that was used over and over and over again. Be authentic, be real. I think my family and friends (blogging and IRL) will tell you I'm the same as you read here as I am in person. I might have a bit of an English accent here and there but what you see is what you get. I get cold in air conditioning, I can't see without my glasses, my hair curls in high humidity. I talked to a lot of people some who didn't come across as I thought, but I felt an instant connection with those who did. Nothing can make up for that instant connection.
Family
Never under estimate the importance of family. I know everyone has a different definition of family – it might be your dogs or your cats, it might be your husband, wife or life partner, it might be your parents or your kids. Well, a HUGE part of my life is my family, my husband and kids and my parents. I can only do what I do because I have their support. It is sooooo important to make time for family. The night I got back I squeezed John and Conor so hard. I felt like they grew so much in the four days while I was away. I stayed up and chatted to Luke about the trip and the next day I dedicated to tidying the house (it was a little messy when I got home) and we headed to the beach for quality time together.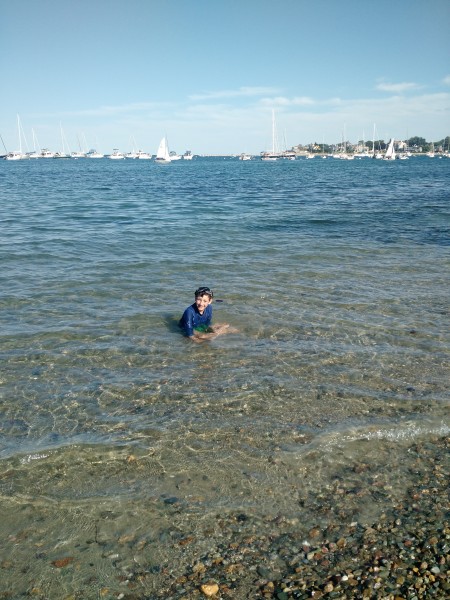 Spending time with my family is just as, if not more, important than my work. My heart and soul feels happy to be with them and I feel full. Oh, and hooray Conor got his cast off so we can play in the sand!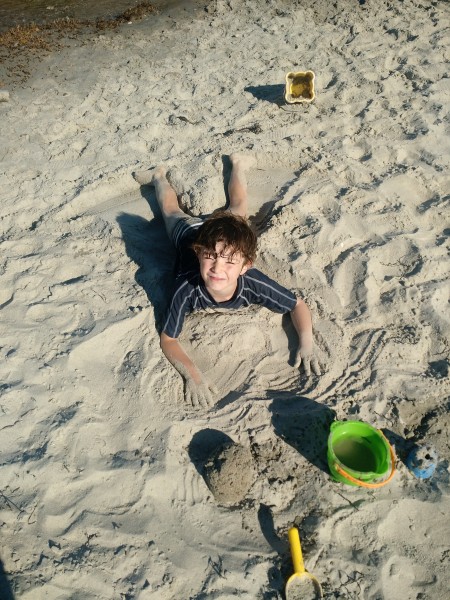 My apologies for not taking more photos. I have a mix of mine, Rachel's and Liz's in this post. I was very into what everyone was talking about that I didn't want to whip out my phone. On a side note, who has an iPhone? I have android right now but thinking of buying a new phone. Do you guys love your iPhones?
I am so grateful for this life changing trip to Haven, I highly recommend attending this conference. You'll learn so much about yourself, your blog and your life.