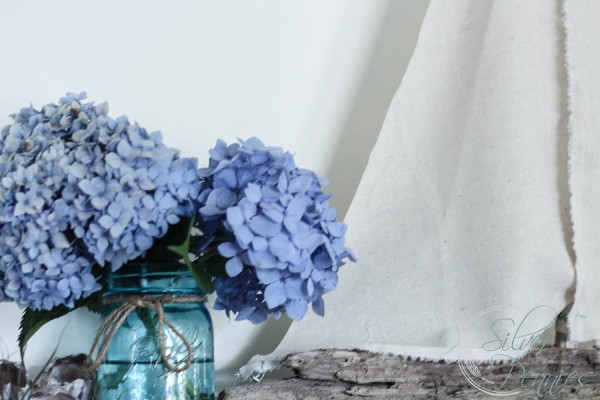 I have a smile ear to ear because of these.
These pretty hydrangea are in every room in our house.  Here you can see them on our mantel next to the big driftwood boat I shared with you last week.
I'm so happy because our hydrangeas are heavy with these stunning blooms: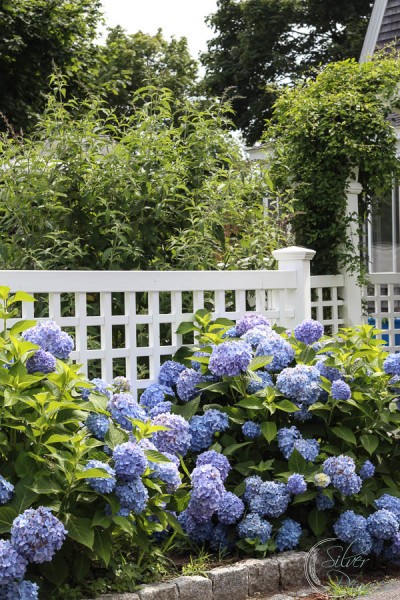 See how many?!?  I can't take credit for these stunners as the previous owners planted them, but I adore them.  I give them plenty of water each day which they certainly need in the summer heat.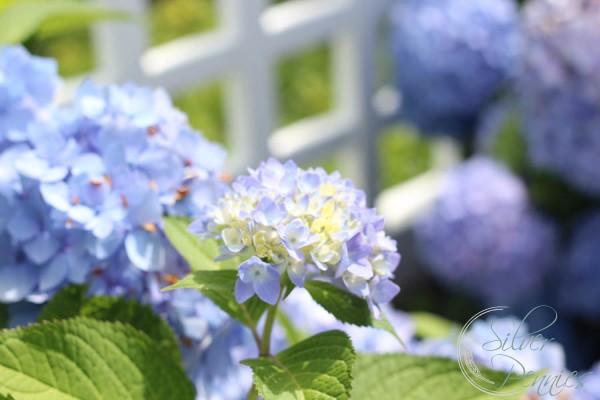 They start off a very pale green and turn white to the most heavenly shade of blue imaginable.
Almost a cornflower blue.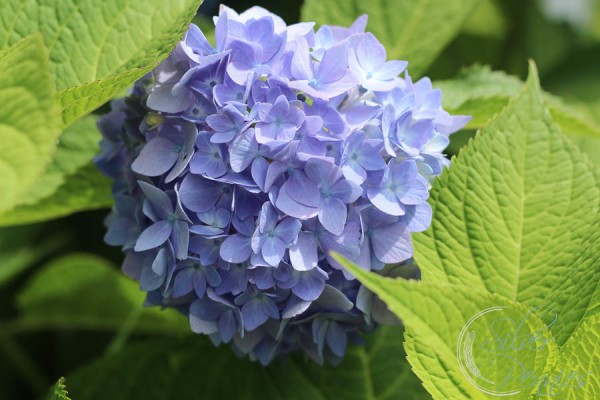 Each orb filled with the most delicate petals. If you look closely they almost look like teeny tiny butterflies opening their wings.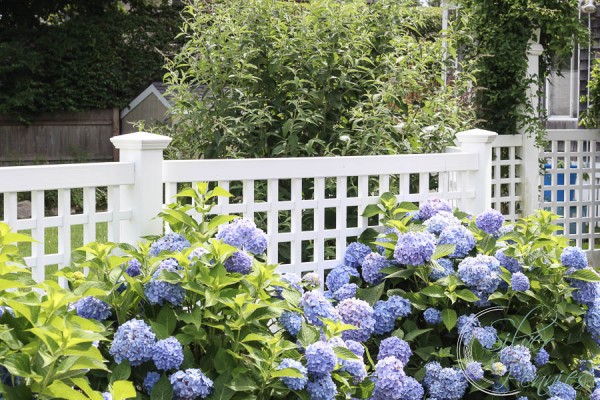 I never tire of looking at them and I also don't feel bad cutting them to enjoy in our home because it makes more grow!
To me the hydrangea is the flower of summer. The color of a cloudless sky.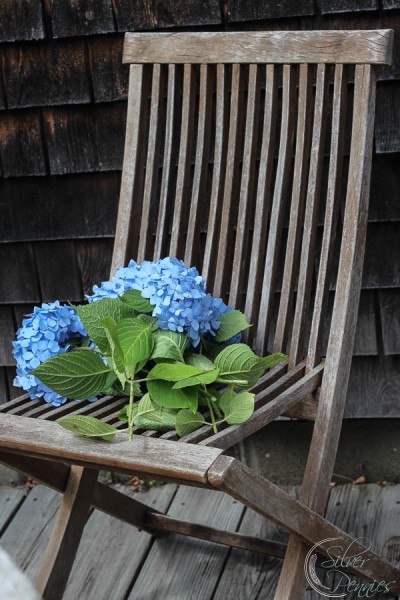 The color of the ocean on a warm day.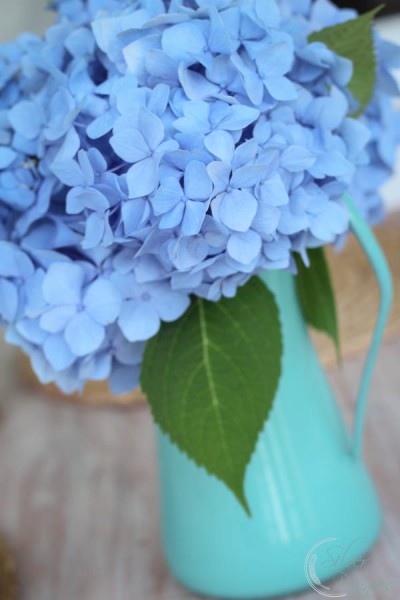 The color of my youngest's eyes.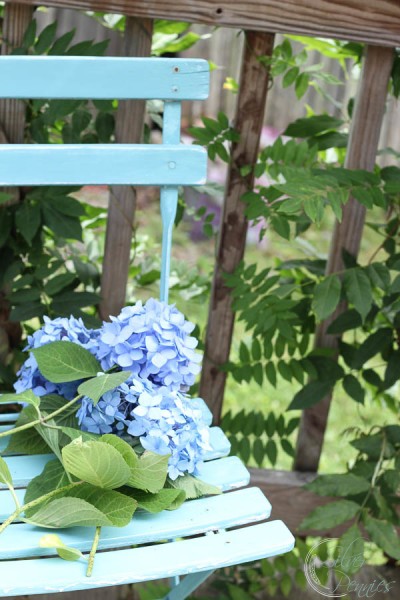 A blue that makes you want to take time to smell the flowers and be grateful for so many gifts.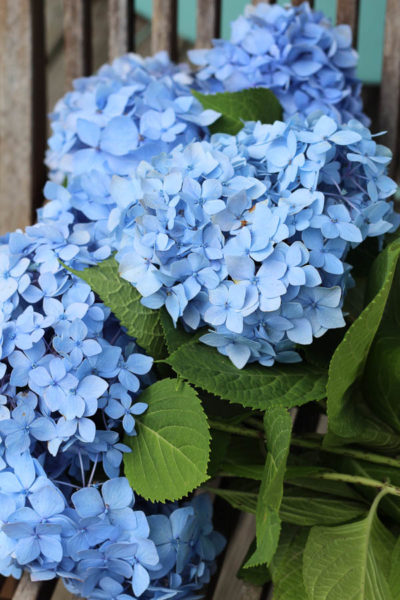 I know some of you don't live close enough to share.  So sharing a bouquet this way is all I can do.  I hope it is enough to fully express their beauty.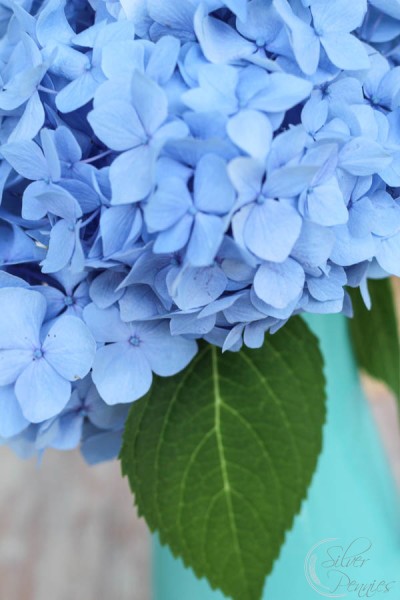 Wishing you and your families a beautiful summer's day!