I'm off to Atlanta early this morning to begin the Hidden Treasure Adventure with GMC and Habitat for Humanity.  Be sure to follow along on Instagram and I'm hoping to share highlights each day here on the blog.  Before I go, I want to share How To Hang Oars!  I've been getting LOTS of emails asking how we hung ours!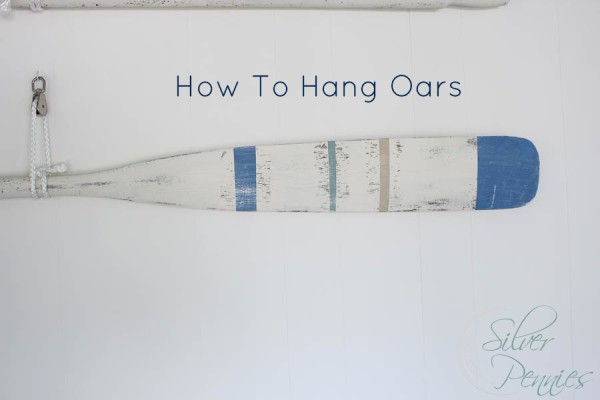 So I thought I'd share two ways to hang them….
One way is with pulleys and rope.  This is the way we hung our oars in the sunroom.  I really like this method because it looks so nautical and is a great effect down on the water (or, if you're in a landlocked place, a great way to feel like your close to the open ocean).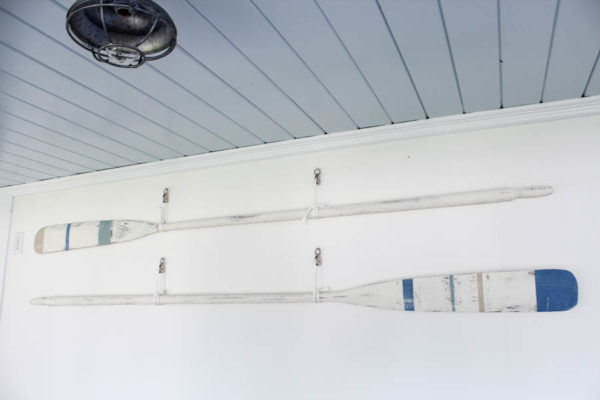 Hanging Oars with Pulleys
Materials
– Silver Pulleys from the local hardware store
– White Nylon Rope (you can use any color you want, but I like white)
– White Cup Hooks
First you want hold your oar up to the wall and decide where you want it to go.  Measure and make sure it is level, mark a third of the way along from each end.  About four inches up attach the cup hooks.  Hang the pulley from the cup hooks and run rope around the pulleys and around the oars.  Luke did some fancy sailing knots for me!  You can also get pulleys with screws on them, in which case you wouldn't need the cup hooks.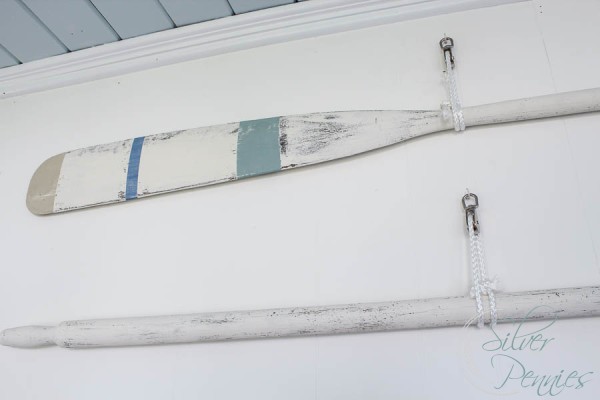 Hanging Oars with Cable Ties
Materials
– Nylon Cable Ties
– Clear Plastic Fasteners
We used this method in our old kitchen when we hung the oars over the window. There wasn't a lot of space to hang the oar down.  So for this method, you want to measure where you want the oar and drill into the wall.
We took the small plastic squares and screwed them to the wall about a third of the way from each end. Then we took ties and fed it through the clips and around the oar. Then tightened and cut the excess.
You can see them here.
Well, you don't have to hang them if you don't want to as they look great propped up against a wall in a bedroom: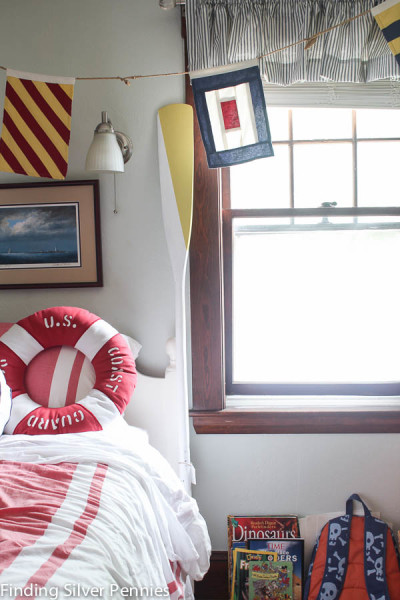 Or by a front door: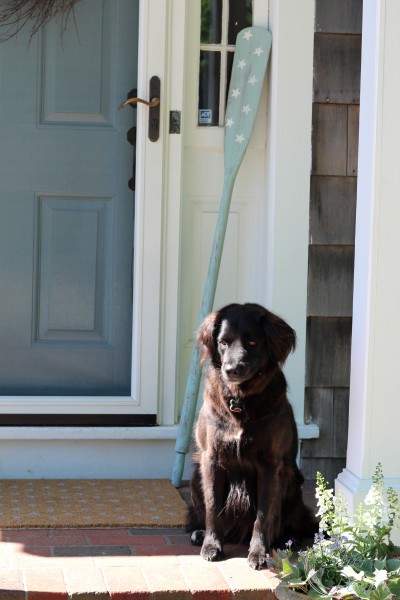 Let me know if you have any questions about hanging your oars!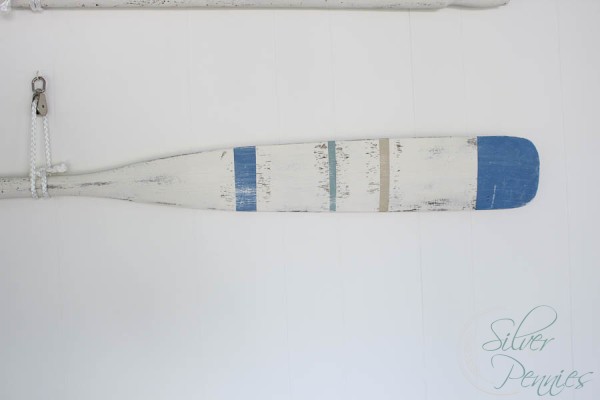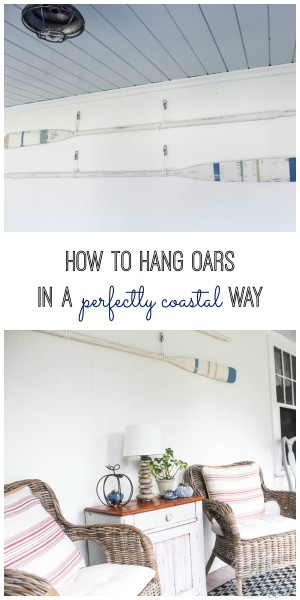 In case you missed it on Monday, we're celebrating a HUGE birthday (number 3) with a HUGE giveaway – stop by to enter!