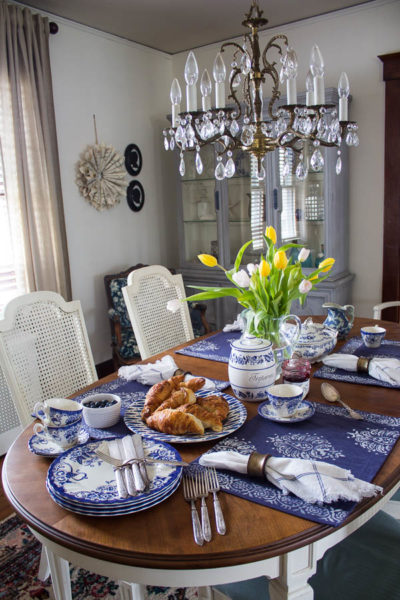 Happy Friday!  As you know it is a very, very special day on Sunday!  If you're thinking of surprising mom with a brunch then you might want to set a pretty table.  I shared how to create a beautiful tablescape in my favorite, blue and white, combination over on Paint + Pattern. Click here to see the full tutorial.
I started off with these wonderful indigo placemats from World Market, Pure White Chalk Paint® and two different stencil patterns by Royal Design, the Bombay Paisley Motif Stencil and the Sari Border Series Stencils.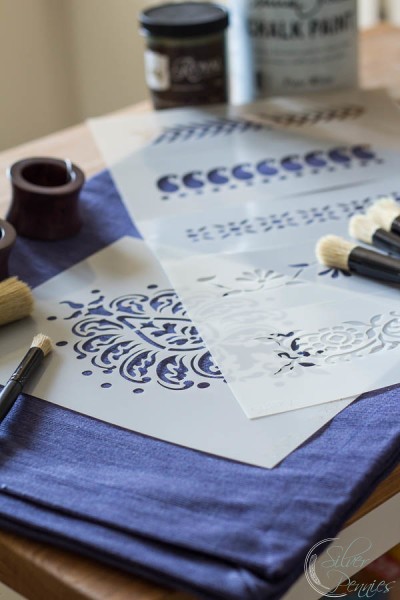 Stenciling fabric is quite easy and isn't very much different from stenciling wood or furniture.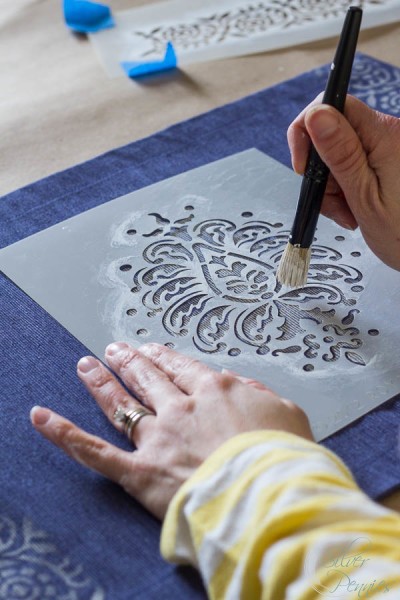 I love how it gave these placemats a customized look.  I was able to do two different variations for our table.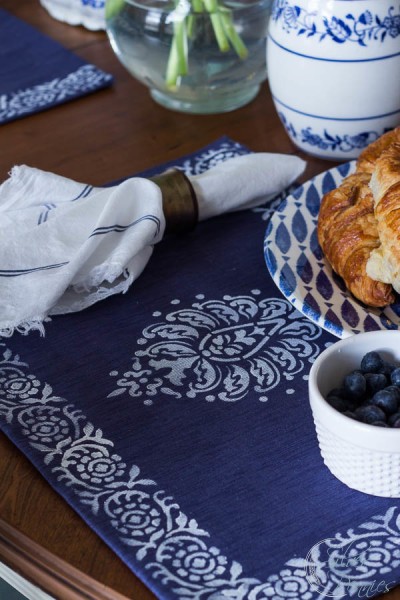 The plain wood rings were jazzed up with antique gold stencil creme by Royal Design.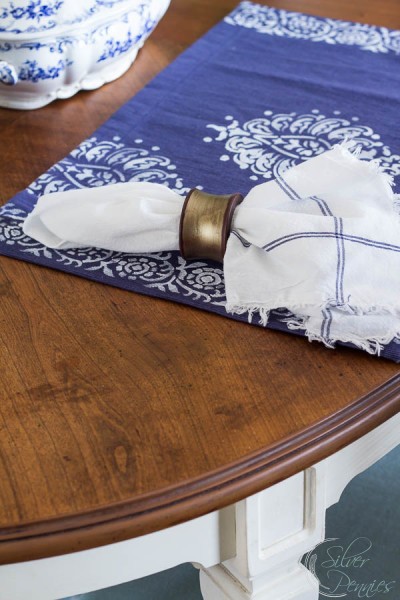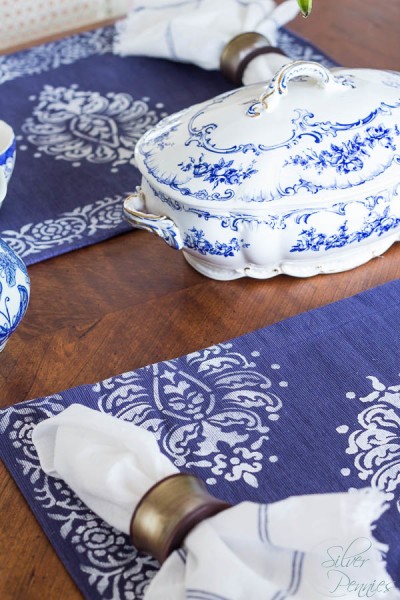 The croissants are from French Memories, a local bakery, and they are so buttery and taste just like the ones in France. My boys love them.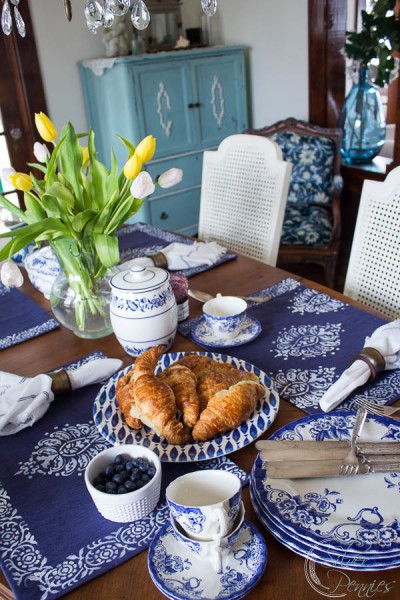 I'm actually so excited to celebrate Mother's Day this weekend.  I'm taking my mom down to this event for Fifi O'Neill at Blithewold Mansion in Bristol, RI.  So excited to spend the day with my mom.  I'm so lucky to be her daughter.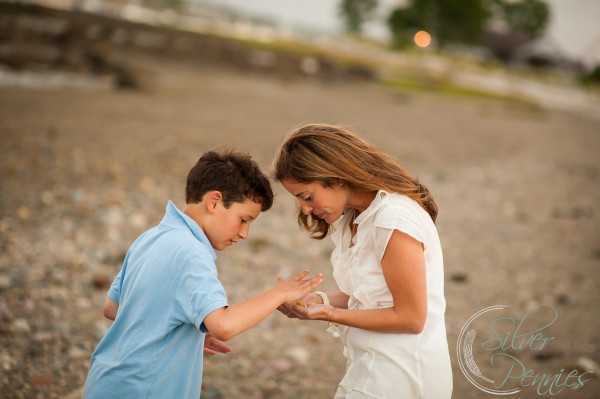 I'm not sure what my boys have planned for me this Sunday, but I would be happy with a picnic and a stroll on the beach.  I actually can't think of anything better.  I'm so lucky to be their mom.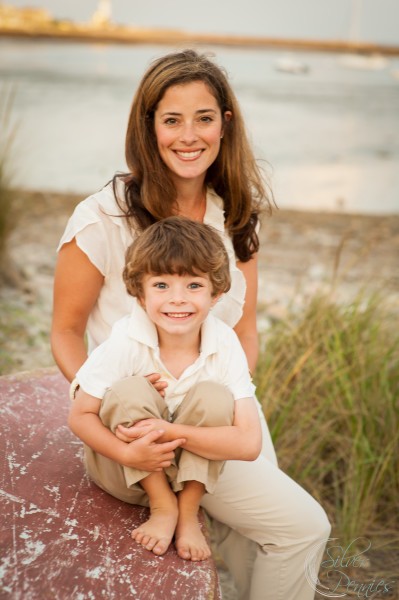 Wishing you all a happy weekend! x
Sharing with: