Hi Friends!  Happy Friday!  I'm so excited to share a bit of fun news!
I'm going to be taking part in the Duxbury Antique Show in a few weeks.  This will be my very first Antique Show.  My good friend Dan from Gentleman & Daughter Antiques and I will be sharing a booth.  Our booth is number 39.  So if you're local, we hope you can stop by!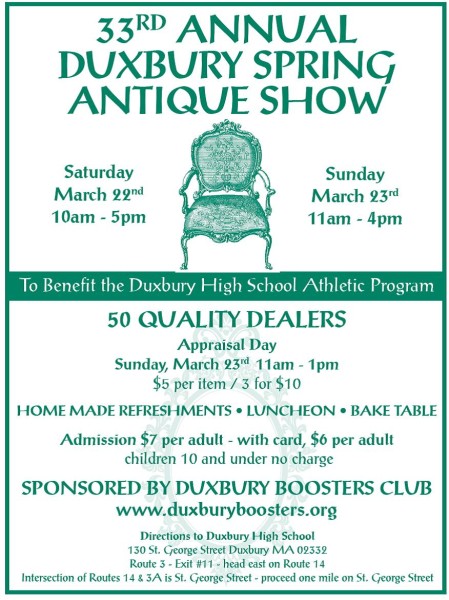 Dan has such lovely pieces he's bringing.  How fabulous is this rare 1900s two student school house desk (with the original porcelain ink wells).  Wouldn't it be perfect in a playroom?  Kinda wish I had space for it:
He also has this fantastic 19th century cage doll.  According to Dan, "These dolls are truly rare especially with the hair and skirt present. In France in the 19th century these figures were prayed to in people's homes. They are reproduced today for their beauty, but to find an original is amazing."  She will be available at our booth (but you may have to pry her out of Dan's hands).
Check out this fantastic 1870's "Ancient and Honorable Artillery Co." Sword and Scabbard:
Our booth will be a mix of beautiful antiques (as you can see above), handpainted treasures and some nautical elements too.
I've decided to bring my Nautical Side Table: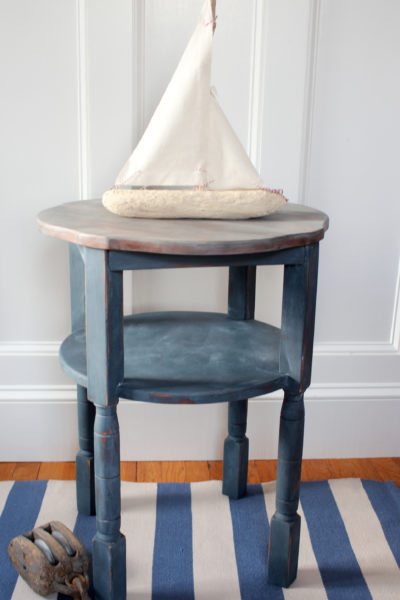 Along with driftwood sailboats, painted oars and driftwood trees.
I was hoping to have a fun before and after to go with this news but everything is still a work in progress… All of these (and more) are getting a makeover for the show.  I guess I should get off the computer and paint.  Ha! Ha!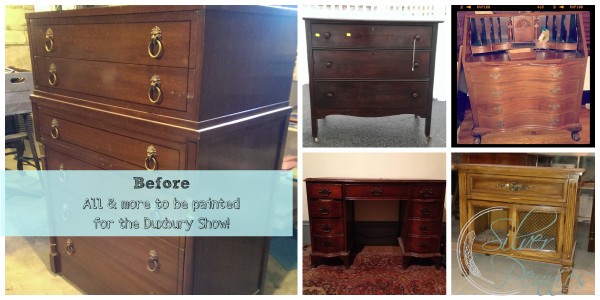 I know they are a sad bunch right now, but just wait.
We've been patching and fixing…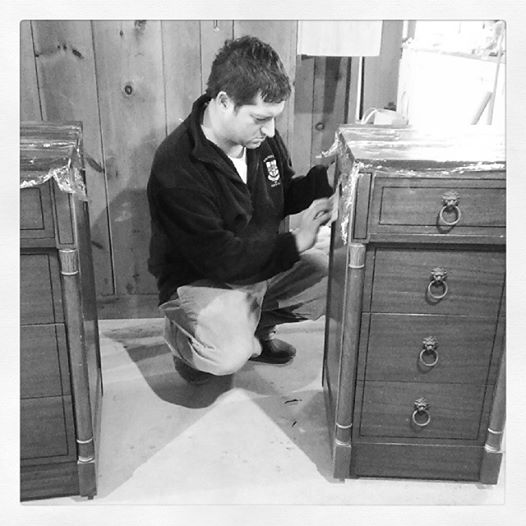 Even my littlest guy has been helping me…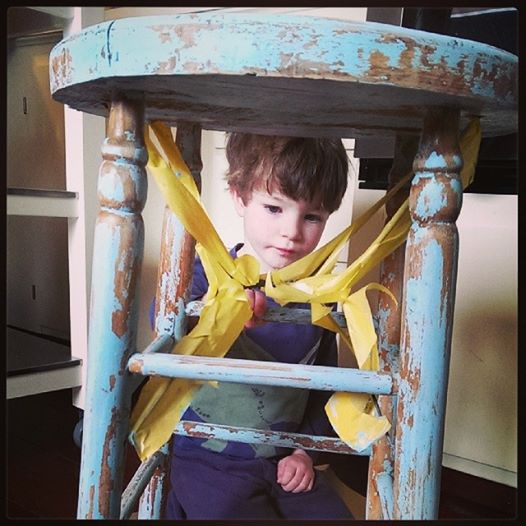 I'll be sharing some finished furniture very soon.  Until then, mark your calendars!  We hope you can stop by our booth #39 on March 22nd or March 23rd.  More information on the show can be found here.