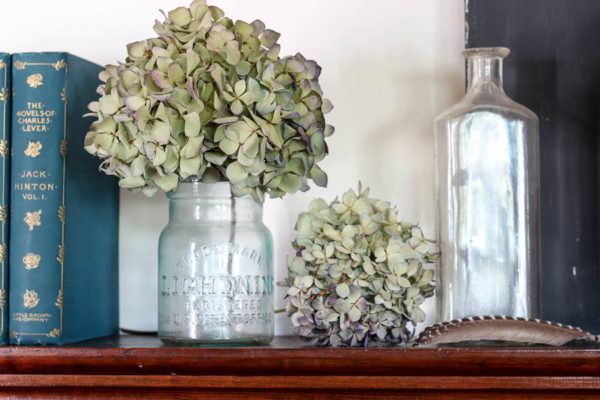 Aaah, fall.  Despite my protestations, it has arrived.  The mornings are a little brisker walking the dog and the nights a little cooler. The leaves have begun to change color and fall to the ground in hues of orange, yellow and red.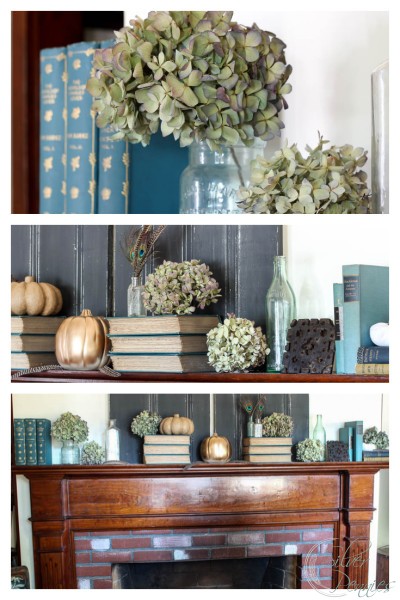 My mantel is celebrating fall!  As many of you know, I LOVE shades of blue, green and purple.  I'm not a lover of orange so you may see one or two orange pumpkins outside, but inside we're celebrating with more muted colors, golds and jewel tones.
When I think of fall and the cooler weather, my thought wander to good books, giant cups of tea, apple picking and crackling fires.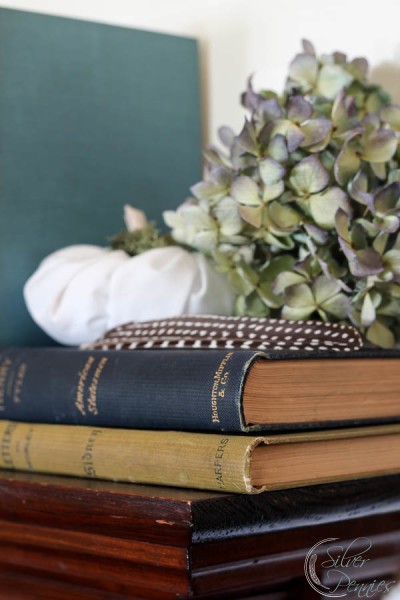 We can't have a fire in our fireplace yet but one day I dream of a gas fire and a little reading area right infront of a roaring fire.  As in my dining room, our hydrageas are taking center stage.
A blog follower gave me some old cabinet doors so I painted them in Graphite Chalk Paint® to give a dark background to the mantel.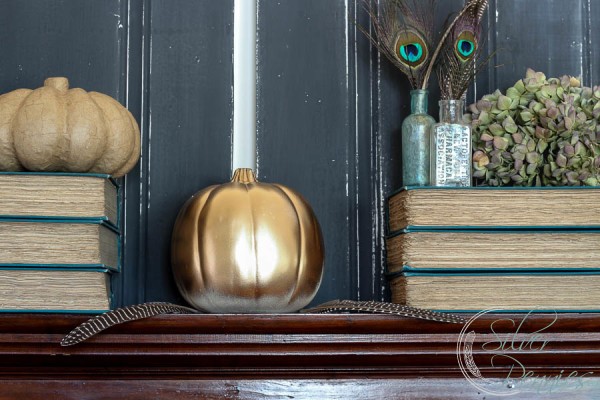 A pumpkin from Michael's got some gold spray paint while the craft pumpkin was just left neutral.  I was going to decoupage with fabric but LOVED how it looked against the paper in these antique books I got from my friend Dan (Gentleman & Daughter Antiques) a few months back.  I found the bottles (with peacock feathers) at the Flea Market in Toronto with Shannon and the others were from Brimfield.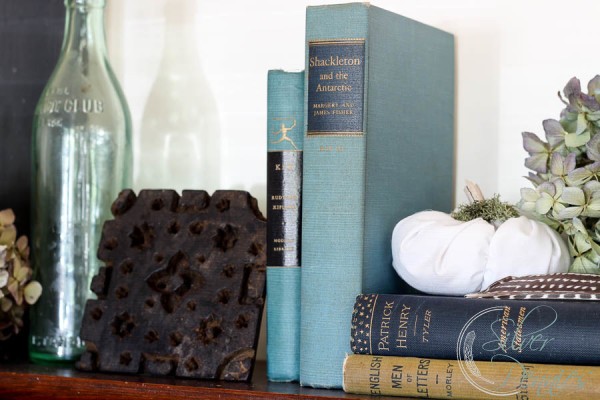 The wooden stamp is from Brimfield too.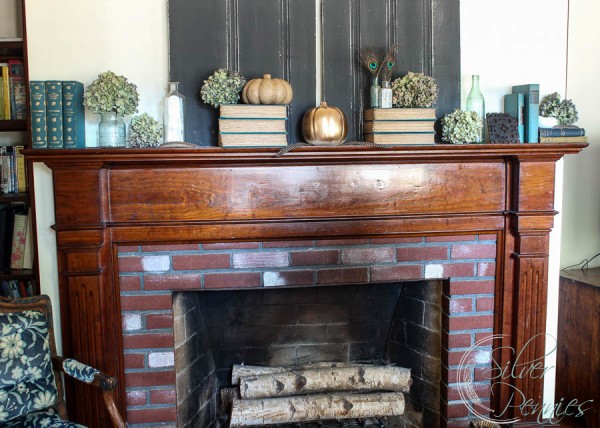 Those of you with a keen eye may realize a bit of a difference with the fireplace.
After I'd decorated the mantel. The brick was really bothering me.  I LOVE brick BUT it just was looking too orange-y and flat with the woodwork and tiles etc. So on Friday I decided to age it a bit.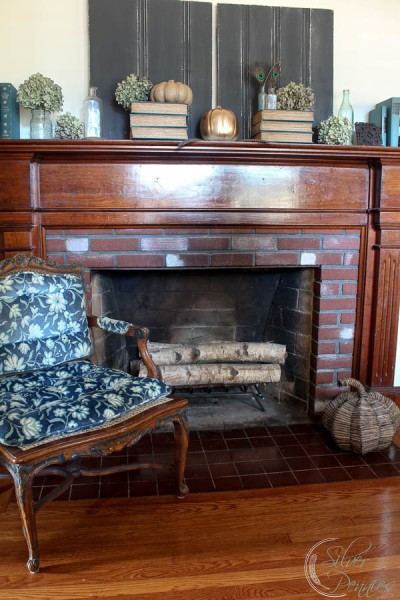 Oh, and my chair is finished!  I wish I could tell you I am an expert at chair caning but I'm not.  I got half way done and my teacher Nancy had to finish it for me.  I'm going to have her do the other one soon.  Doesn't it look great by the fireplace?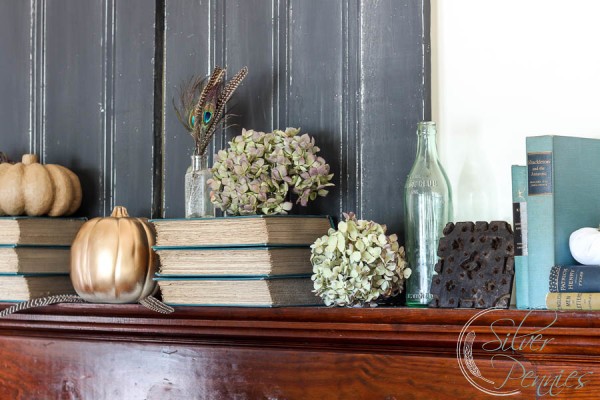 I'll be sharing how I did the brick later this week.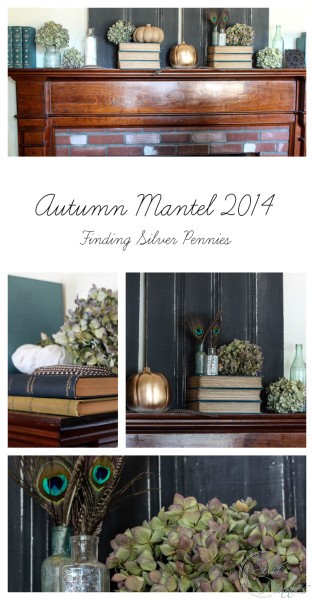 Have you started decorating for fall?!?  If so, how are you decorating this year?
Sharing with: