"Be originally you. Everyone else is taken."
– Donna Williams (Funky Junk Interiors)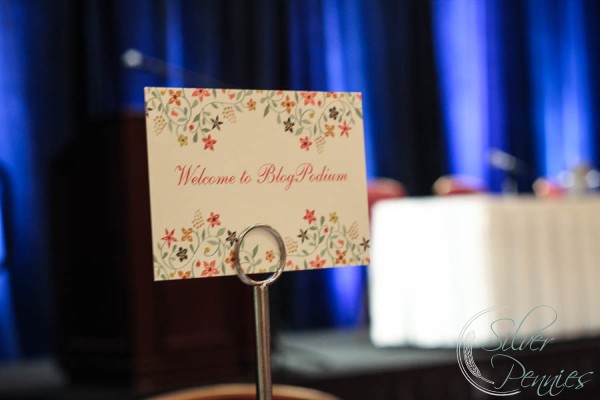 As many of you know, I spent last weekend up at BlogPodium in Toronto.  Toronto is one of the prettiest cities!  It is picturesque with beautiful waterviews, stunning architecture and fun shopping.
Here was the view I woke to – the CN Tower all lit up.  I shared a room with Shannon from AKA Design and Alice from Thoughts from Alice.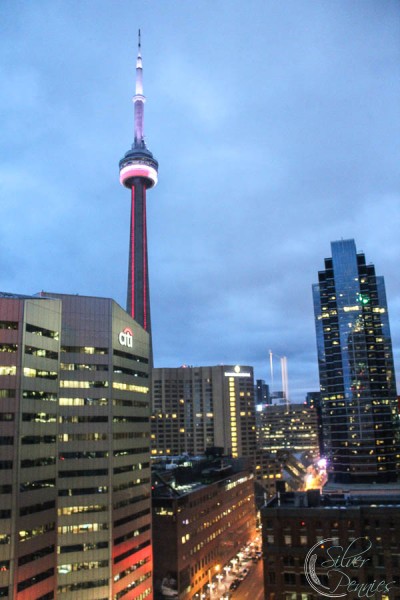 I wish I had the chance to take more photos of the waterfront.  This conference was for Canadian Bloggers but I wanted to cheer some friends on who were speaking.
Donna from Funky Junk Interiors was the key note speaker and her story is so inspiring.  I got the chance to chat with her over dinner the night before. She was just as warm and authentic as on her blog.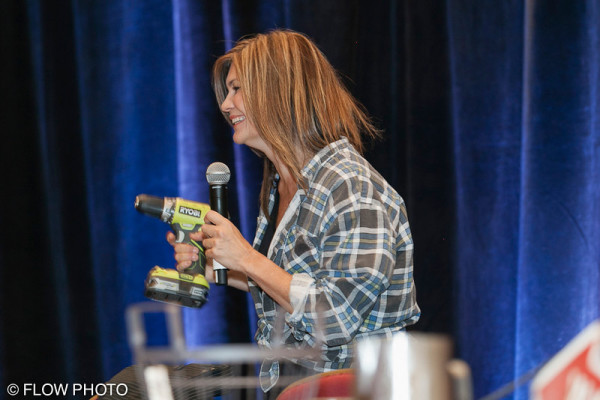 I mean can you see her excitement?  Yes!  It comes right out of this picture.  She was talking about pallets and her "junk" and making a life out of it!  She told her story and we all cried. She started off the conference on such a positive and uplifting note.  She talked about making things easier on yourself and your blog but also focusing on what you love.  You all know I love to paint so I guess we'll be seeing a lot of that in the near future.
The food was delcicious.  Here I am grabbing a muffin for breakfast:
Here I am chatting to Lucy before the conference started:
I learned so much from new photography tips to vlogging. I enjoyed listening to Shannon's advice on working with brands.  Her book, Bloggers and Brands, is such a great resource for any blogger!
I missed Lucy's styling course because it was the same time as Shannon's but I know she did a really amazing job.  Her images and projects are always so gorgeous. She gave such great tips at Haven.
I got so much from this conference, not only did I get to catch up with friends but I talked to so many women who were so passionate about photography, creating video content, staging food and connecting with other bloggers.  I also had the pleasure to talk with Rhonda Riche, one of the publishers of Covet Garden Magazine.  It is an online magazine & she shared how they've now taken their passion, their magazine off-line, and brought it to a wider audience in book form – Covet Garden Home.  I actually grabbed a copy while I was up there and read it on the way home.  It is filled with beautiful photography and homes of some very creative Toronto-based people.
She got me thinking of other areas and passions I might tap into with the blog.  My head is spinning with ideas!  So that is a good thing.
Once the conference wrapped up on Saturday night, Shannon and I headed back to her house and had a slumber party.  It was so amazing to be at Shannon's house!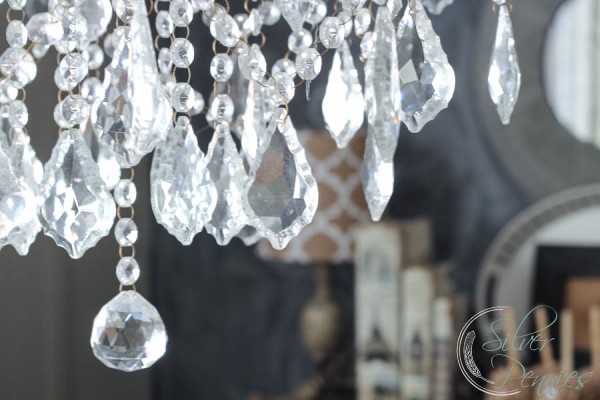 Here, let me take you on  a little tour!
Her amazing chalkboard wall!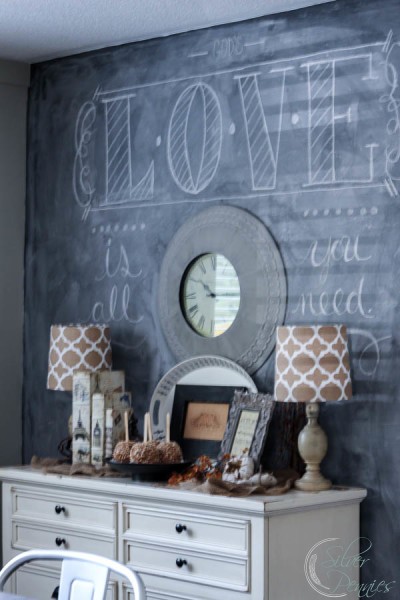 We sat, in here, in our comfy cozies and ate Chinese with Dean and their beautiful kids!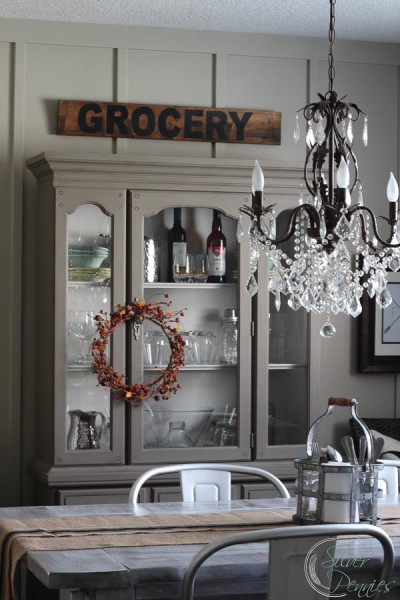 So fabulous to see all Dean and Shannon's amazing projects.  This table, the hutch she painted and I'm in love with her new kitchen shelves!  Wait until you see them!
I enjoyed homemade cinnamon and gluten free waffles that Dean made for breakfast on Sunday morning.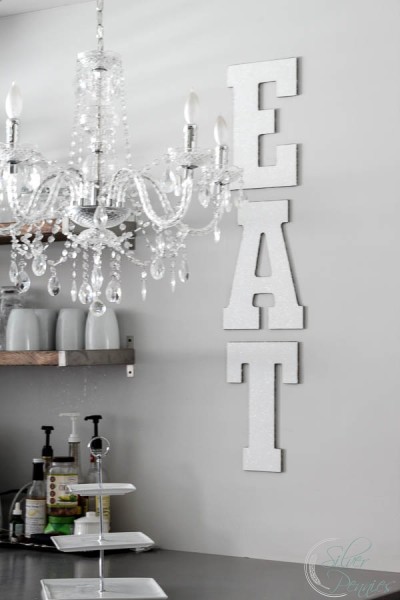 So nice to actually be sitting over a cup of coffee and chatting (like we've wanted to do for ages).
I really wanted to go to a flea market. So after breakfast Shannon and I went to Chapters (the bookstore) and got a Starbucks and oodles of magazines. Would you believe it if I told you we bought the same exact selection of magazines?!?
We are like two peas and a pod.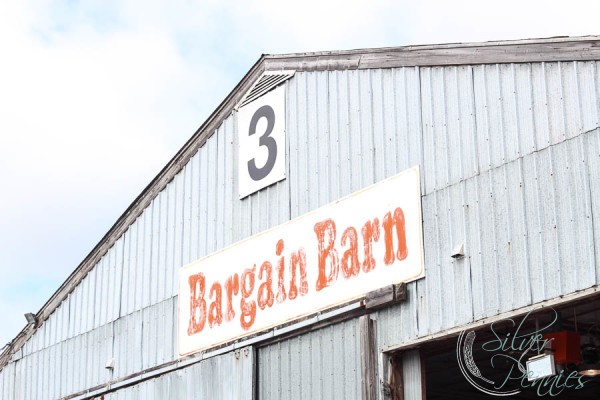 So many fun things to see and dig through at the Flea Market.
I loved these vintage cars –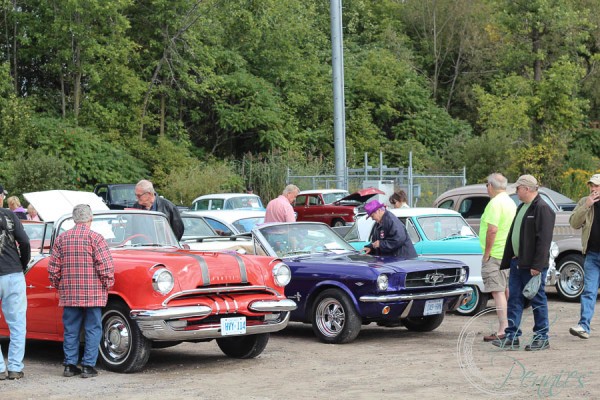 Shannon was tempted for these for her son's room.  Don't you love them: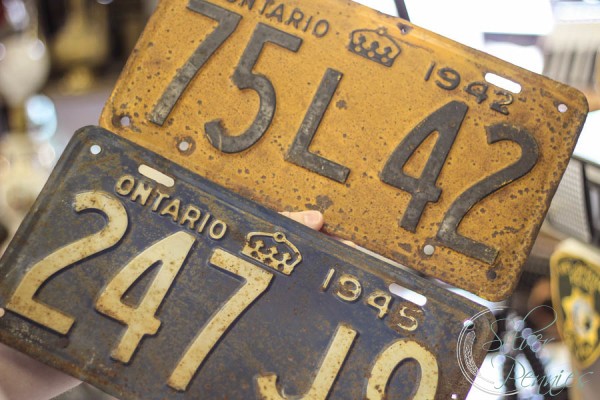 I got a few glass bottles which are happily nestled on our fall mantel (will share more next week).
The day went much too quickly and then it was time to fly back to my boys here in Boston!  So I'm back and so inspired and have all kinds of plans brewing. Can't wait to share everything I'm working on!  Happy Friday everyone! x