Okay, so you guys might already know this but I'm not a HUGE baker. I blame my mom. She only baked with me once when I was little. We made gingerbread cookies and she thought it was so messy we never baked again. I love making brownies with the boys or cookies but I don't ever bake cakes. That was until the other day. The sun was shining, birds were singing and it felt like spring! I said to Luke, "I'm gonna bake a cake for spring!"  I thought I'd share my:
Easy Naked Cake for Spring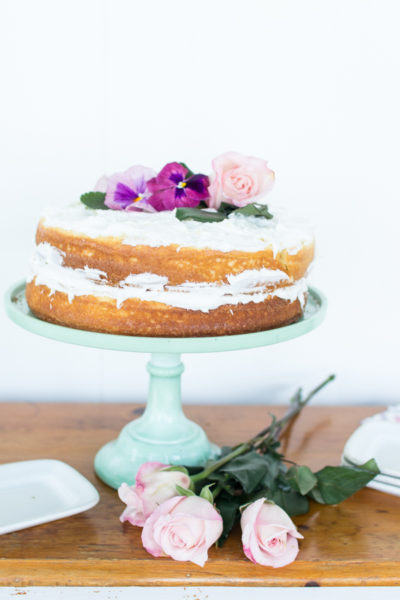 This little cake was so EASY.
You're not gonna believe it.
It was easy to put together and I was also the Best Mom because my boys got to have cake for snack when they got home from school.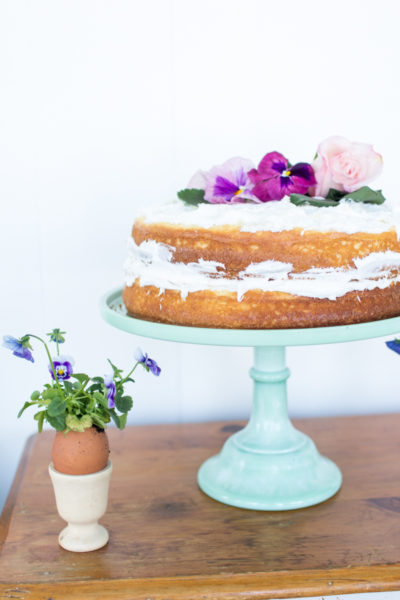 Are you wondering what a naked cake is?
Well, it refers to the frosting. A naked cake is a layered cake that hasn't been fully frosted.
So it gives a more relaxed feel, perfect for coastal or farmhouse entertaining.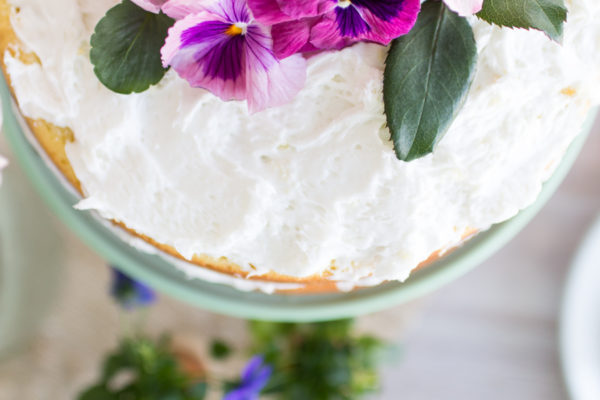 Also perfect if you're not a baker (like me).
So here's what I did.
This post contains affiliate links and I will be compensated if you make a purchase after clicking on my links.
How to make a Naked Cake
I went to the super market and picked up Duncan Hines cake mix, two boxes of white cake mix and followed the directions. I also bought two spring form cake pans, 10 inch ones, but I just found this set on Amazon and you could do a three layer cake with different size cakes on each layer.
I realize some people consider using cake mix cheating but I thought it would be the easiest, fool-proof way to bake a cake that my kids would eat.
It came out a gorgeous, golden brown: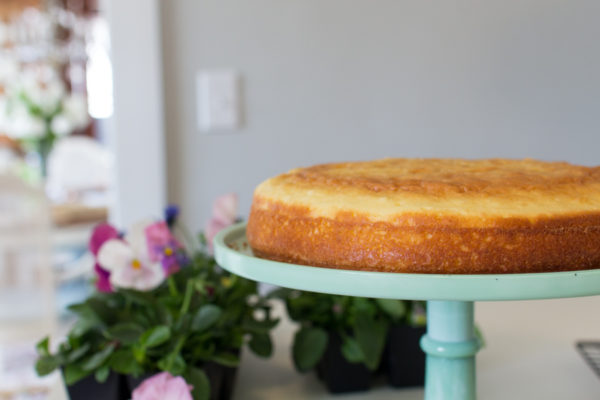 Once cool, I placed the bottom layer on the cake stand then we used whipped icing, also by Duncan Hines.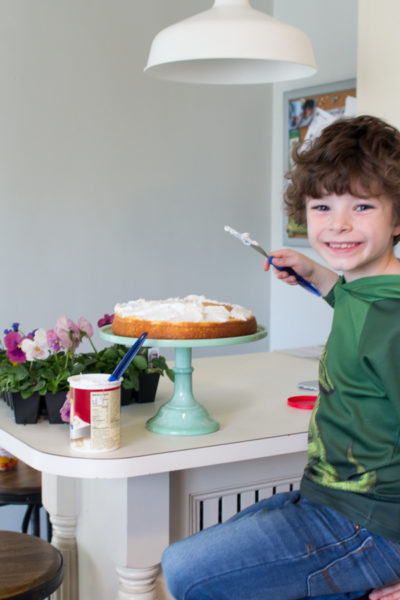 Can you see just how excited Conor is to be helping? He did such a great job on the icing!
I sliced the top of the second layer off the cake to make it level.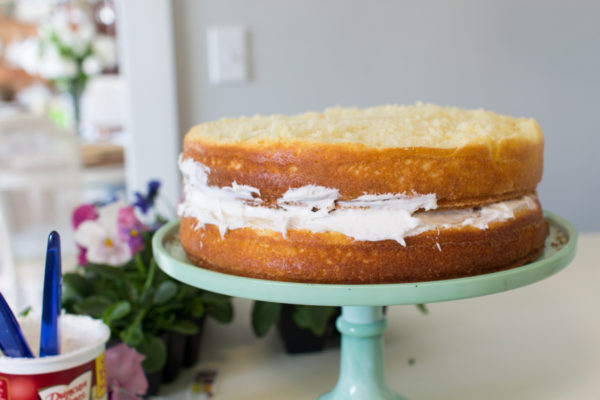 Then we iced the top.
We used supermarket flowers – some pansies and some roses with greenery on top.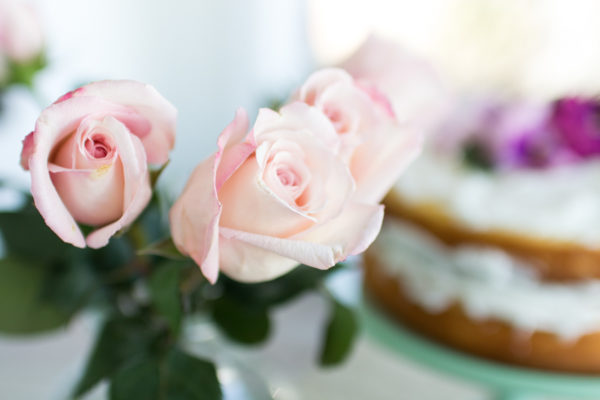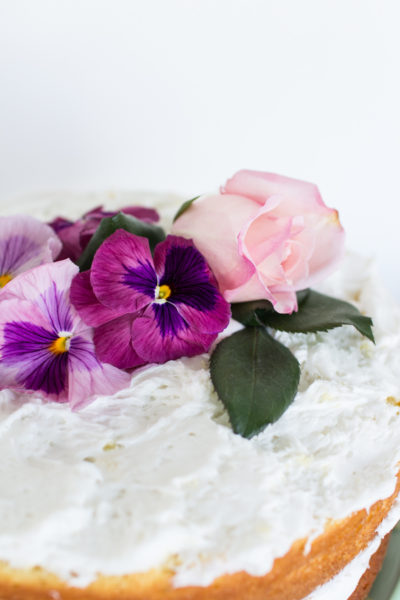 Don't the flowers look so sweet?
I have a feeling I'm going to become obsessed with flower topped cakes. You can put virtually any flower on top. Just google ahead of time to make sure you're not poisoning your family 😉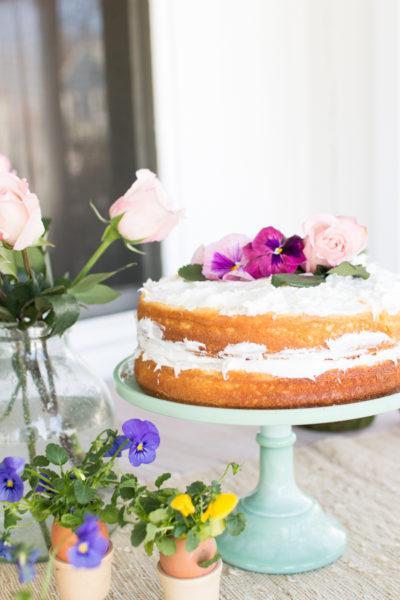 My little pansies in eggshells I shared last week look so adorable with the naked cake.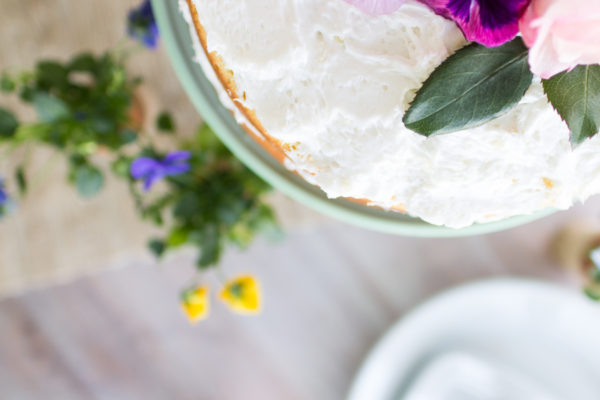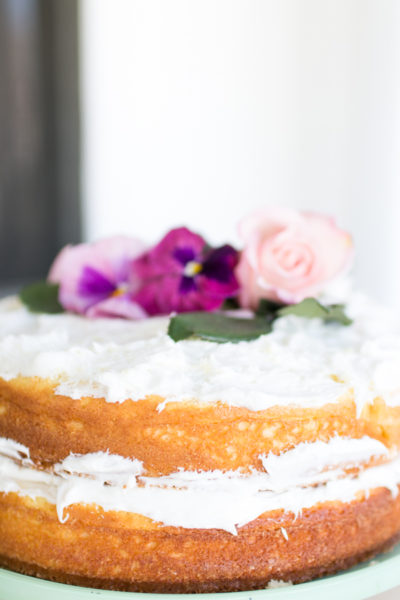 I realize I took far too many photos.
But it just looked so pretty.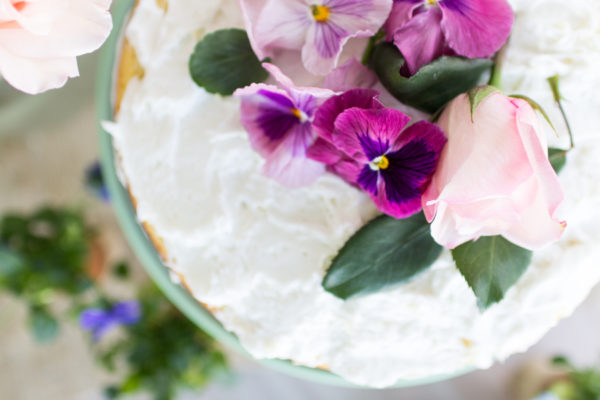 I plan on doing a naked cake for Easter so glad I practiced first. I think I might try and make the frosting from scratch this time.
Do any of you have a favorite frosting recipe? Would love to hear! Please let me know in the comments or email me.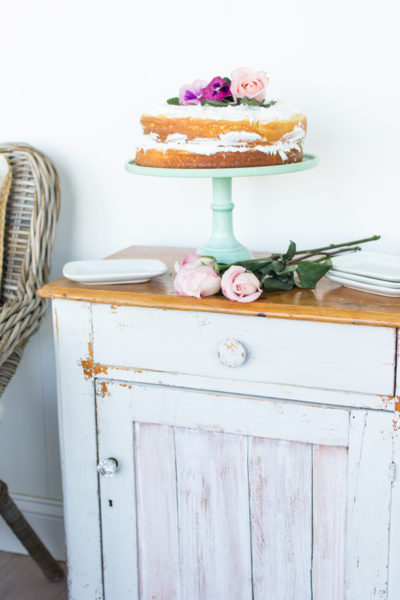 Baking a cake for spring was the perfect way to celebrate the coming of my favorite season!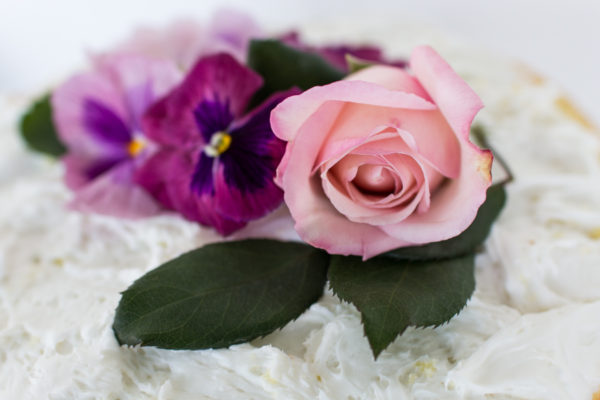 Do you think you'll bake a naked cake too?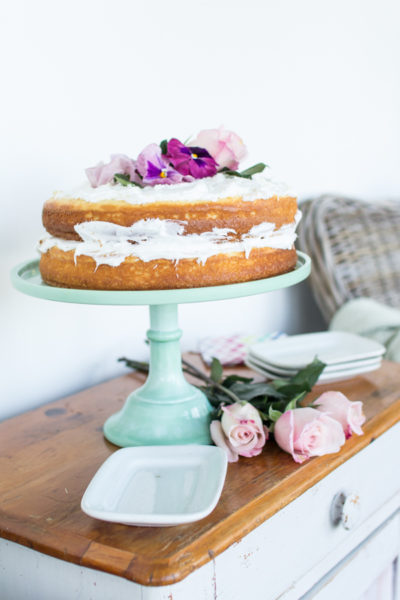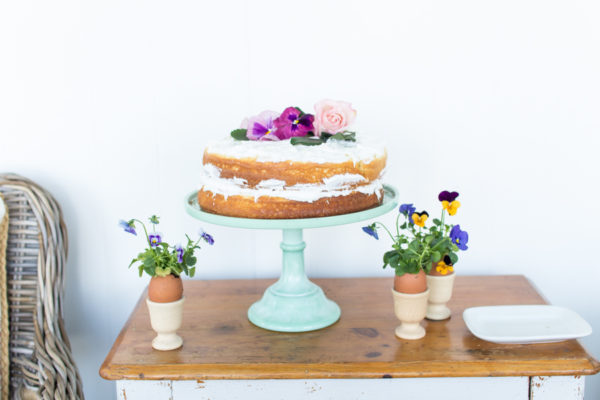 Happy Monday, friends!