Nothing says spring more to me than fresh eggs and sweet little pansies. Then I thought what about Pansies in eggshells.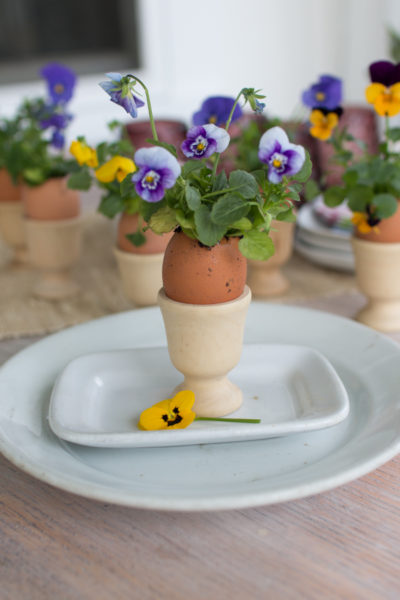 I mean is there anything sweeter?
The other day I was at the grocery store picking up a few bits and pieces and they had tons of pansies outside. The weather here in New England is still a little cool and these pansies were looking a tiny bit sad, but couldn't resist filling my trolley up. On Monday it actually felt like spring! The sun was shining, the birds singing and I knew these pansies had to come home with me!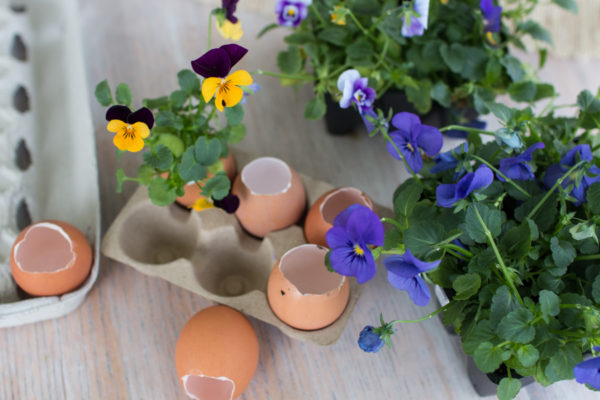 For our home, I'm always inspired by nature. I love turing simple things like fresh eggs into something a bit more.
This simple craft is so easy to create and doesn't cost much at all. The eggs were from the grocery store too but I know many of you have chickens.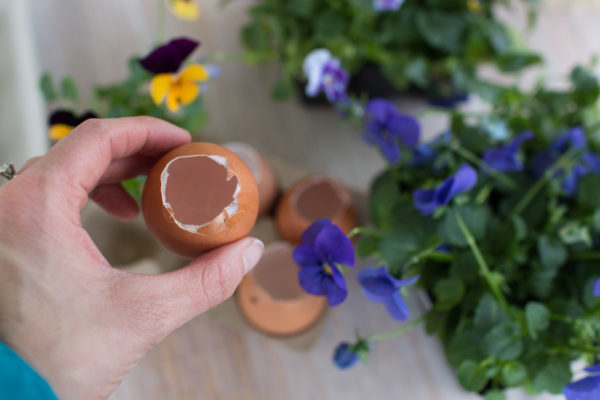 With a very sharp knife cut the top of the uncooked egg. I save the eggs to make omelettes for lunch for Luke and I. Make sure to rinse your eggs in hot water to get rid of any remaining egg white. Allow the eggs to dry before planting.
Then take your pansies and slice off some of the dirt and roots so they can fit into the eggshell pots.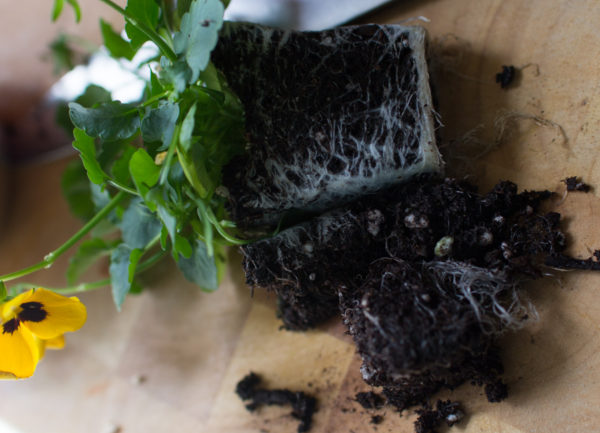 Very gingerly place into the pots.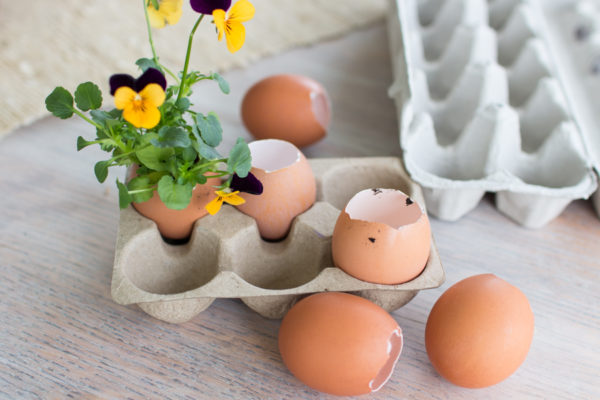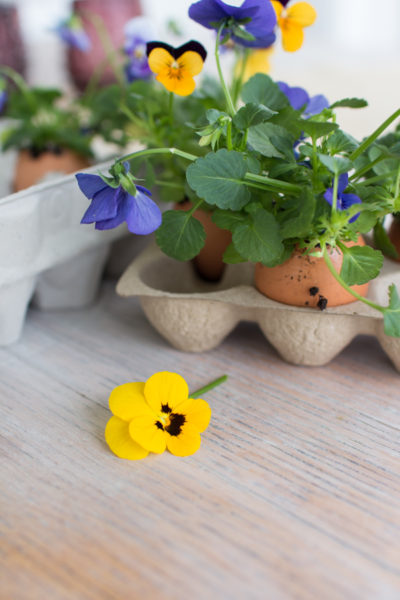 The pansies look so cute in cartons for an understated elegance.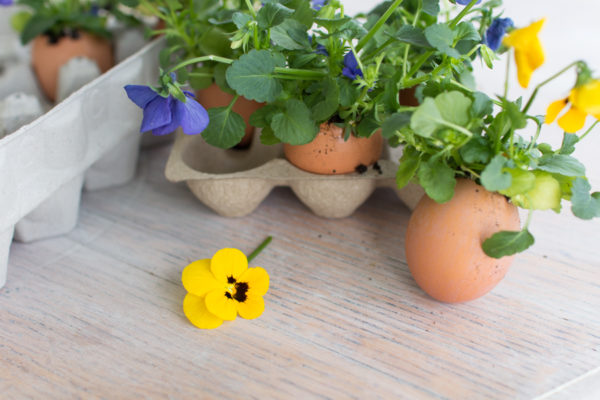 I thought they'd be so sweet on an Easter table setting in wooden egg cups. I got these at Target last year: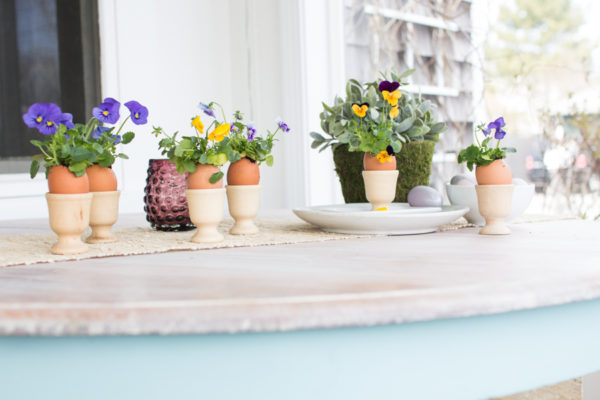 They look sweet scattered across a runner, like in the sunroom.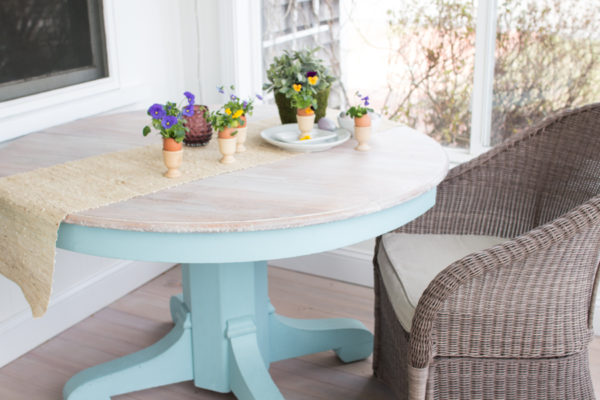 But equally adorable at place settings.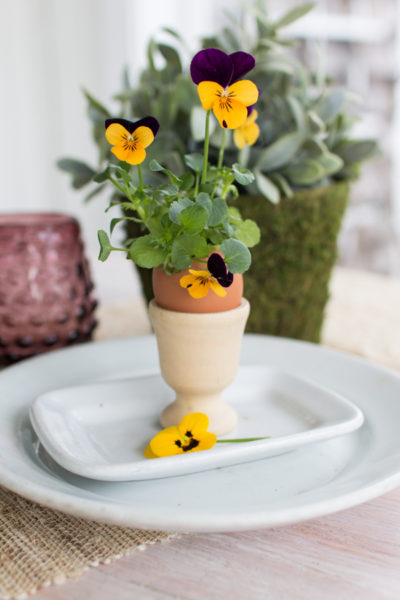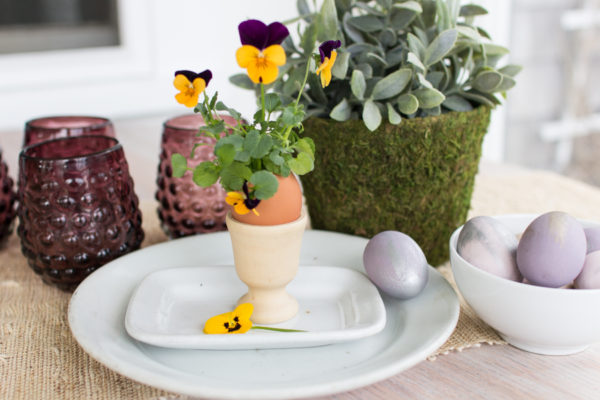 The painted eggs I shared the other day look so cute with them too!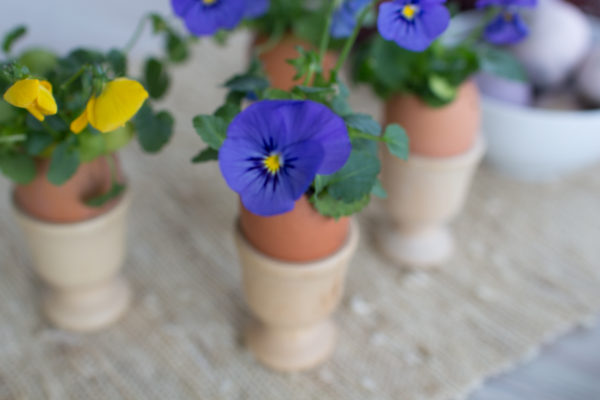 It's fun to mix colors of pansies too. I think it adds a whimsical quality to a table. I always think little pansies have smiling faces. They make me so happy to look at.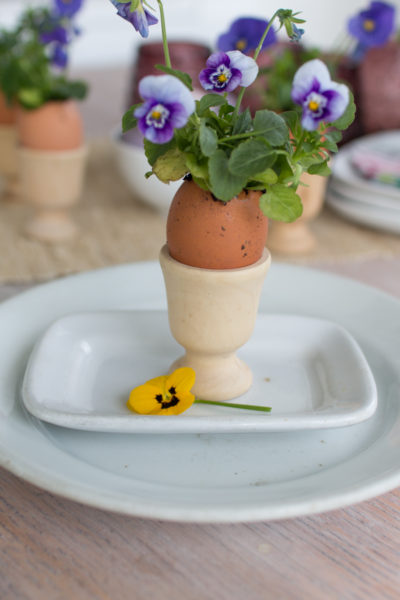 I'm planning on placing these at each setting for Easter this year. I hope you enjoyed them.