I'm soooooo sorry!  I've been promising and promising you that I'll share how to make make a wash effect with paint.  Well, today is the day!  Let's first discuss this finish and when you'd want to use it.  A "wash" is when you water down paint and lightly brush it on (washing the piece) in a tint.
Washes are nice for that shabby chic look.  To make an old piece appear aged.  On bare wood, a wash can give a limed effect to tables, like our sunroom table: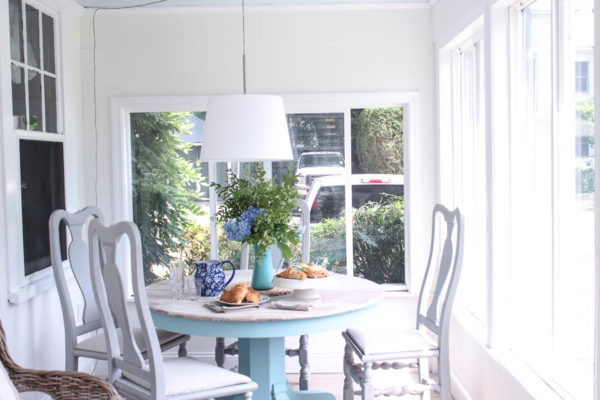 A wash looks amazing on coastal furniture like the top of my grain sack dresser: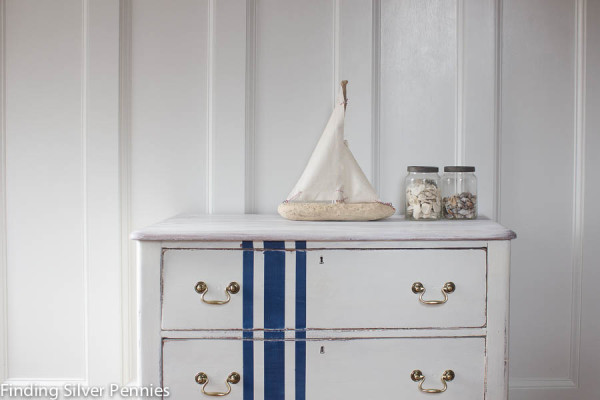 If you tint it with another color you can give the look of an antique finish like this gilded french table: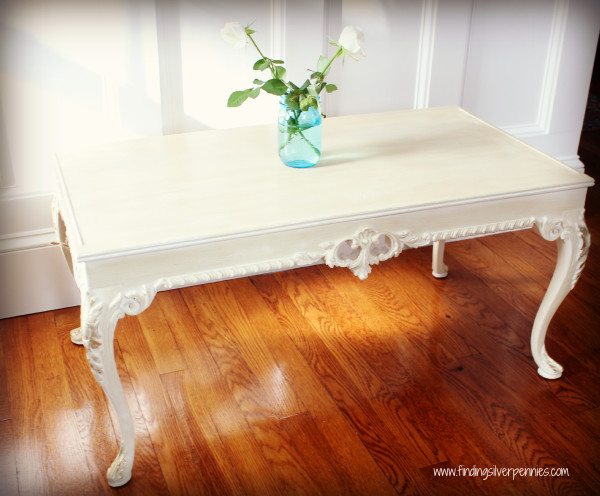 I did a wash of versailles over old white for the above table.
On the Daisie secretary I just finished, I washed Old White over Duck Egg Blue on the outside and French Linen on the inside.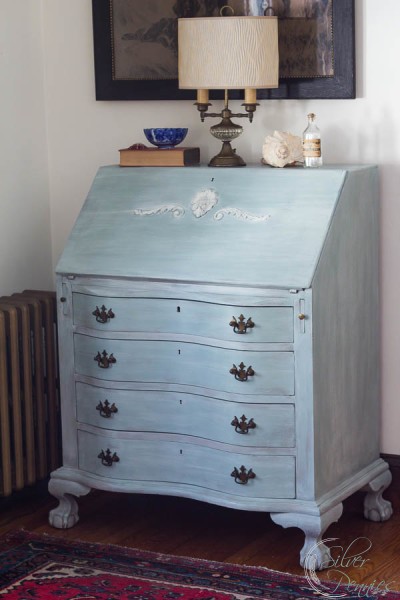 Washing the Duck Egg Blue gave it an antiqued effect while washing the French Linen inside gave a weathered wood effect (a Restoration Hardware(ish) look).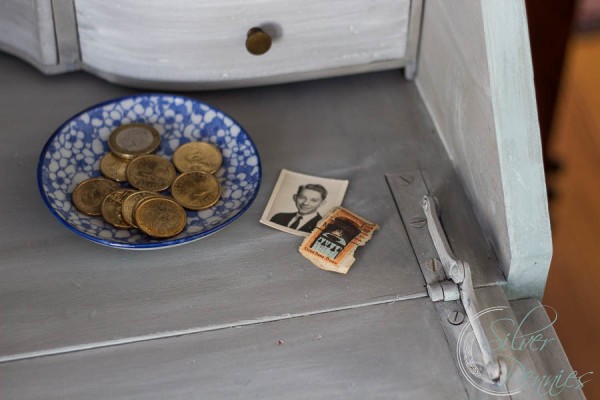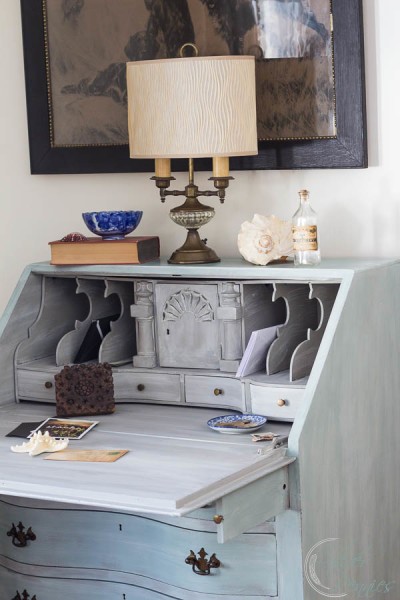 Frames, mirrors and small items also look lovely with a washed effect.

So what do you need to create this look?
Materials
Paint
Water
Paint Brush
Plenty of Paper Towels
Method
Water down your paint and brush on into long strokes.  You can leave like this or you can wipe back the paint with your paper towel.  Always make sure to wipe with a dry edge (folding paper as necessary).
For further tips and advice watch the video below.
Sharing with: