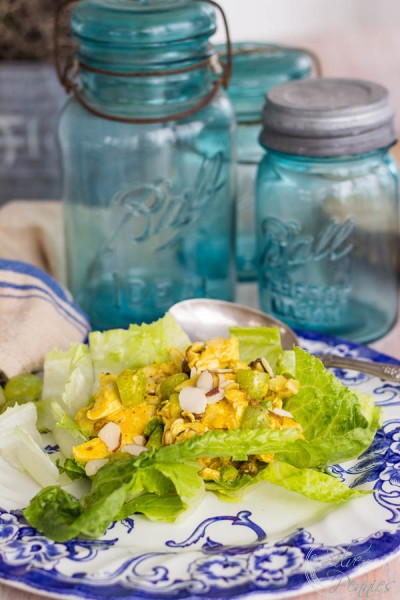 Welcome, I'm so glad you've decided to join us for our Tastes of the Season: Spring Progressive Dinner!  I really wish we were going house to house because all of these recipes my friends are sharing look amazing.  Oh, and I'd love to sit for a while in each of their homes and catch up!
I'm sharing an appetizer on our little tour.
This is Coronation Chicken.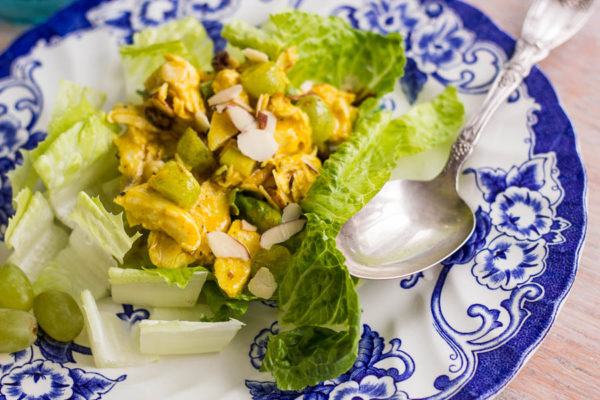 If you've ever been to England then you might have tried it before!  I still remember my first bite of this tangy, creamy curried chicken salad.  Constance Spry created the recipe for the Queen's coronation in 1953.  Now mine has a few things that aren't in the original but I whipped this easy and Paleo friendly dish up pretty quickly.  If you've been reading the blog for a while then you know I only like easy and healthy recipes.
Since I'm doing the Whole30 again, (we did it in January and now doing it in April) I've lost a total of 20 pounds and Luke's lost 30, we can't have bread but this Coronation Chicken would be lovely in finger sandwiches or little rolls.  I served it over a bed of romaine which added a lovely crunch.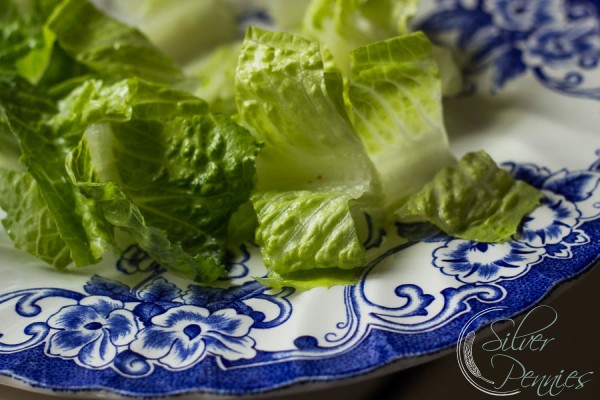 We started off making homemade olive oil mayo.  You can find the recipe here.  The Clothes that Make the Girl has written two fantastic books: Well Fed and Well Fed 2.  I have the first one and it's so great!  This mayo is rich and creamy and more delicious than store bought mayo that is filled with sugar.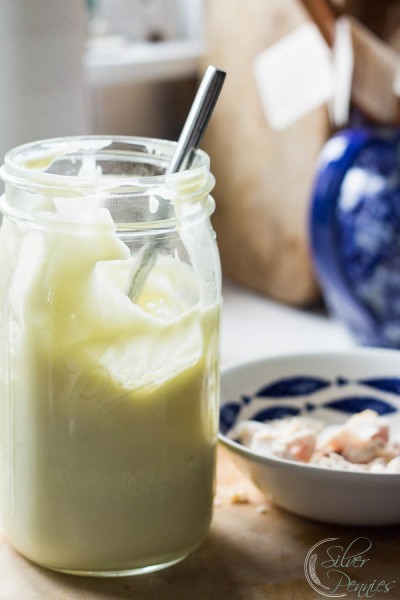 Right, here's how you make this delicious dish!

Coronation Chicken with Homemade Mayo
Ingredients
Homemade Mayo (above for recipe) – 1 to 1 1/2 C (you may need to reduce / increase amount of mayo based on amount of chicken)
Rotisserie Chicken ( I used organic, plain from Whole Foods), chopped
1/4 C Curry Powder
1 teasp. Turmeric
Handful of grapes, chopped
2 scallions, chopped
1/4 C almonds (thinly sliced)
Sprinkle of raisins
Method
– Chop up chicken and set aside.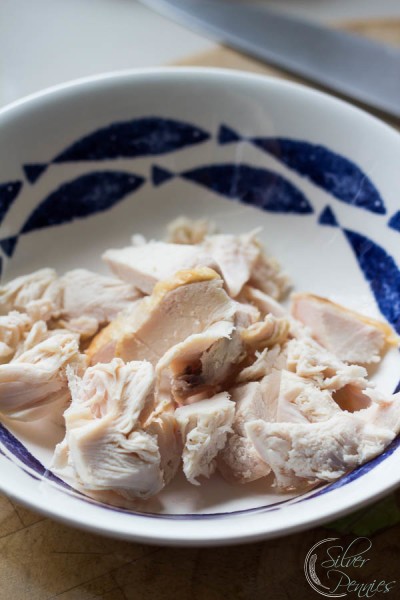 – Mix together homemade mayo, curry powder and turmeric and add to chicken.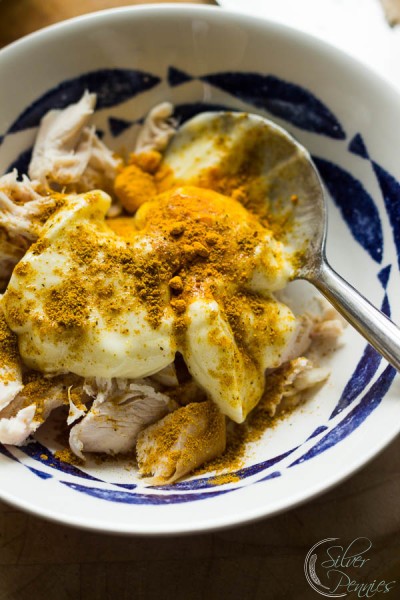 – Then mix in the rest of the ingredients and serve over a bed for romaine or in finger sandwiches.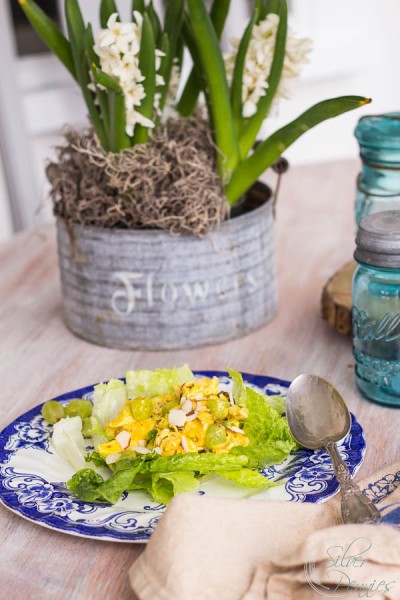 That is all there is too it.  You could even add in some apple or other fruit or omit the almonds if there are allergies.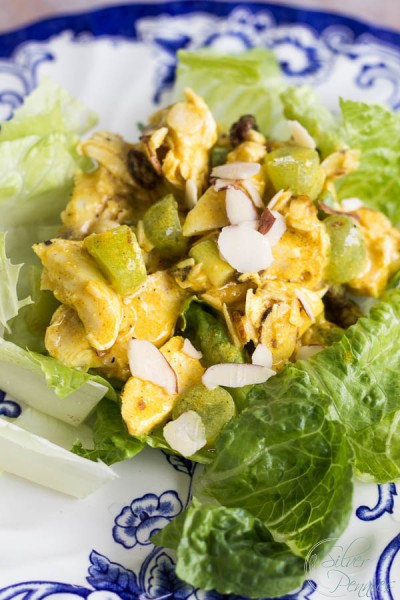 Now be sure to continue on with our Spring Progressive Dinner!  I know you won't be disappointed.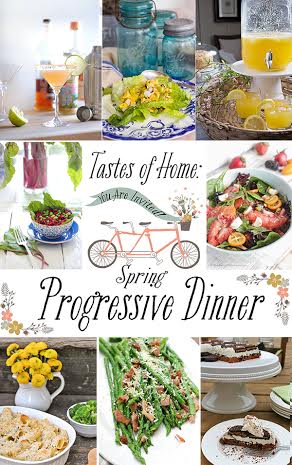 Drinks:
The Chronicles of Home – Key Lime Martini 
Appetizer:
Finding Silver Pennies – Coronation Chicken
Salads:
Craftberry Bush – Quinoa Beet Salad
Shades of Blue Interiors – Citrus Berry Salad
Entree:
Town & Country Living – Light Macaroni And Cheese
Side:
Ella Claire Blog -10 Minute Bacon Asparagus
Dessert:
Clean & Scentsible – Cookies & Cream Frozen Dessert
Sharing with: