Saturday night was very special. On Saturday night I went to the launch party to celebrate Matthew Mead's new magazines – Matthew Mead's Upcycled Style (which my home and blog are featured in) and Matthew Mead's Decorating (his brand new issue that is filled to the brim with gorgeous homes and styling ideas).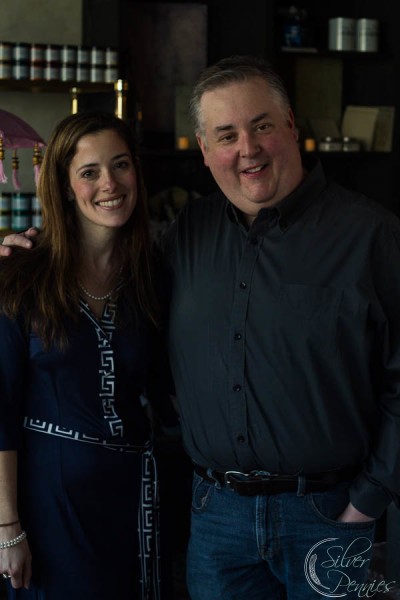 Matthew and Jenny Mead are the two most lovely people.  In his 25 years of publishing they've never had a party to celebrate all their hard work and achievements.  That party finally came in an intimate gathering at Maison Decor, Amy Chalmer's beautiful shop.  In attendance were very talented, funny and the kindest people.
I've only known Matthew since January but I've been a fan of his work for a long time.  His images and his words take your breathe away.  But Matthew, the person, is so amazing.  He's kind, he's funny, he's unassuming and maybe even a little shy.  He's the type of person who lifts everyone up, who celebrates your achievements but also cheers you over the next hurdle.  In life, it is so important to find these genuine souls and to hold onto them. The evening was so magical and filled with beautiful gifts and sentiments and stories of what went into each piece in the magazine.
I thought you guys might enjoy a behind the scenes look at a very wonderful night. The pictures are a mixture of mine, Matthew's and a bunch of friends' images.  I got so busy chatting and enjoying the night!
Please step inside Maison Decor:
I brought my mom as my special guest and she really enjoyed it.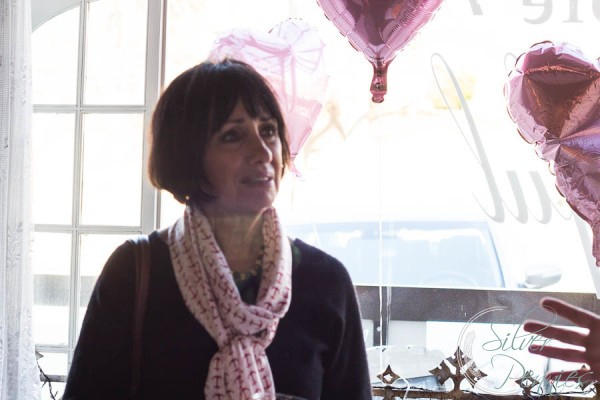 Everything was so beautiful from the chalk art to the 12 foot wall devoted to Matthew's beautiful magazines.
Amy went all out transforming her shop into a gorgeous party in celebration of Matthew.  She was the hostess with the mostest!
Here's a lovely photo of a few of us who are featured in the magazine:
All these ladies were so lovely and I thoroughly enjoyed meeting them in person.  We've been chatting non-stop on Instagram and Facebook. From left to right –  Ellen McHale, Matthew, Amy, Sandra Caballo, me and Cary Prycer Goodrich.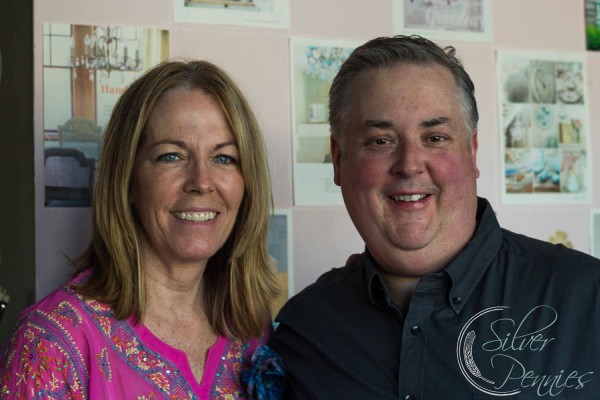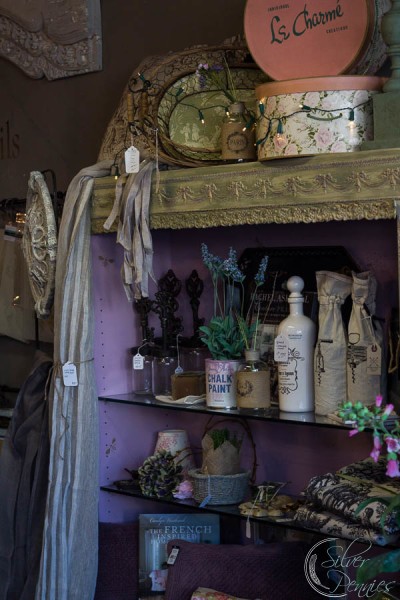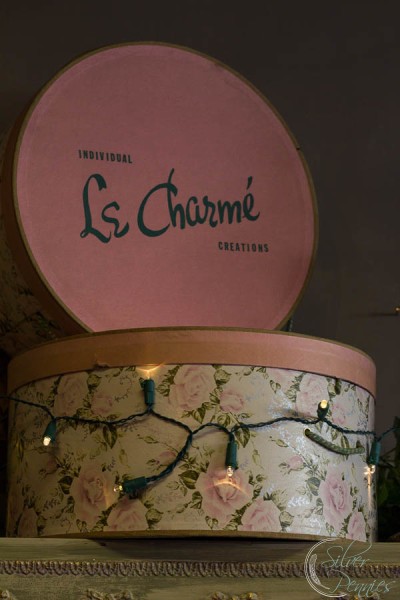 The food was amazing! Colorful peppers and veggies:
Matthew brought this amazing spicy shrimp!  I can't wait to get my hands on this recipe and it is Whole30!  Yum!
In front of the wall!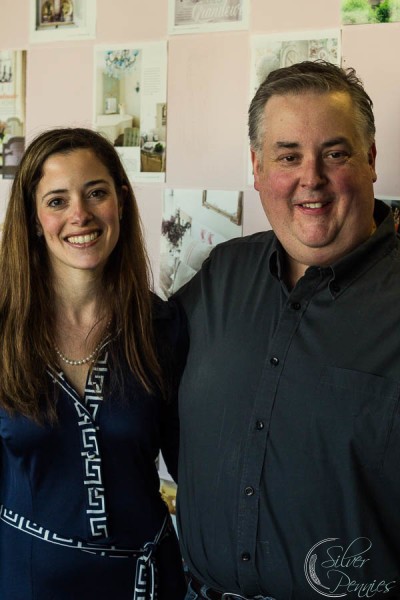 It was such a fun event and filled with so many laughs and smiles.
We signed each others magazines like they were year books.
My face hurt from laughing and smiling so much.
I love this picture of Elyse and Jenny:
I also love this one that Ellen captured of the speeches!  We all went around talking about what our day with Matthew was like and then he said a few words on how much coming to our homes meant to him.
I feel so lucky and blessed to be connected with Matthew and Jenny and all these wonderful people.  I'm going to leave their links below so you can check out their fabulous and inspiring work:
From Left to Right (click on name for link):
Cary Pryser Goodrich, Antique Dealer, Sandra Cavallo, Graphic Designer, Ellen McHale, Artist, Amy Chalmers, Owner of Maison Decor, Michelle Graham, Owner Birch Paper and Home, Me, Elyse Major, Writer and Owner Tinkered Treasures, Jenny and Matthew Mead
Finally, be sure to check out Matthew Mead's Upcycled Style and Matthew Mead's Decorating, two very beautiful magazines that you'll want to keep forever and refer back to for inspiration and tips!  If you can't find it in stores, click here to order it online!