Happy Monday!  Are you ready for a fun before and after?  Batik nesting tables!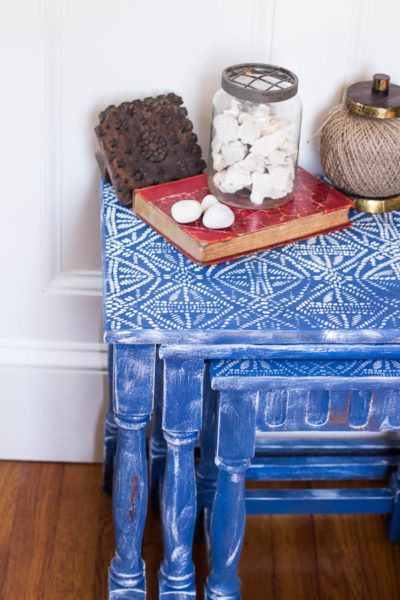 I realized that I shared these over on Paint + Pattern (click here), but didn't share them here.  Royal Design's Batik Furniture Stencil gives these tables a whole new boho look. Nesting tables are a must for any home.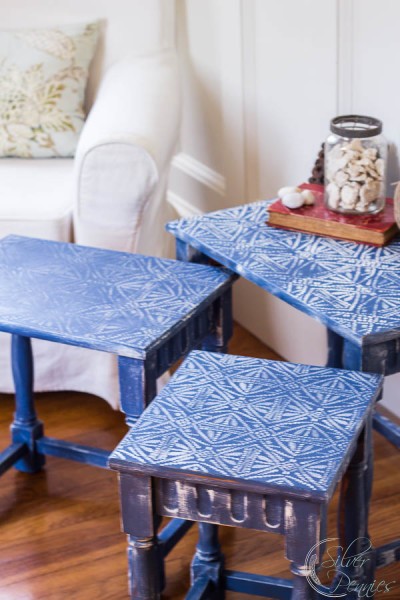 They are especially great for small space living because they add extra surfaces while entertaining but can then be stowed away when necessary.
Here's how they looked before:
Slightly worn but great, solid tables.  These tables are surprisingly heavy.  I knew I wanted to paint these in Napoleonic Blue Chalk Paint®.  It is a clean and classic color but also nautical.  You may remember I used this color on John's Union Flag bureau click here and the stripe on Conor's Grain Sack Dresser click here.  It is a favorite color.
The tops were quite plain so stenciling them in a Moroccan pattern adds a bit of fun.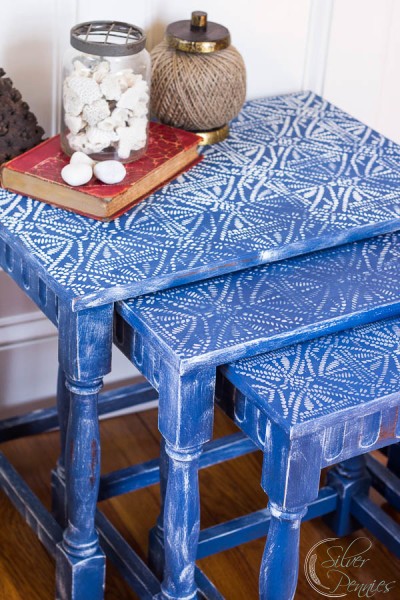 Stenciling is so easy to do yourself at home.  Simply tape the stencil and follow the pattern along.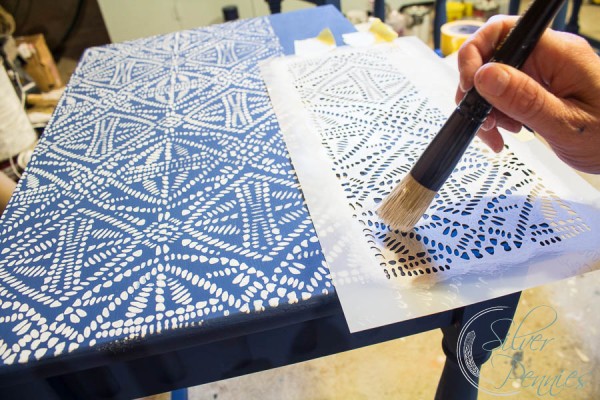 I used Pure White Chalk Paint® on the large table, Paris Grey Chalk Paint® on the medium table and Royal Design's stencil creme in Pearl Oyster on the small table.  I also used their new mini stencil in the batik pattern. They've just brought out all their Moroccan stencils in small versions for fun crafts!
I distressed and dry brushed these tables to give a weathered and aged look.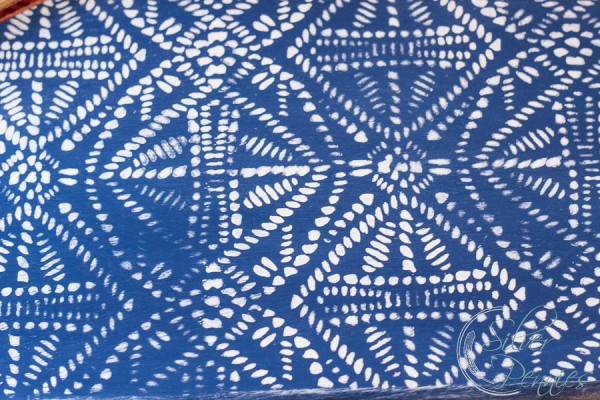 Annie Sloan Clear Wax seals the tables.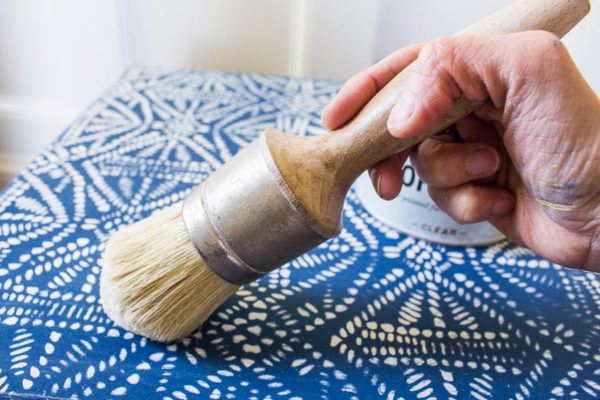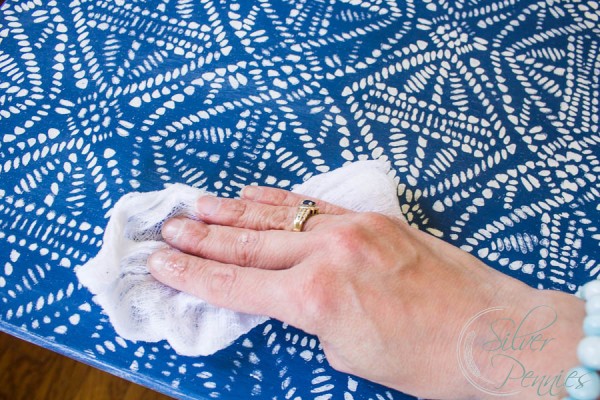 It is as easy as that! Click over to Paint + Pattern for the full tutorial and all my tips.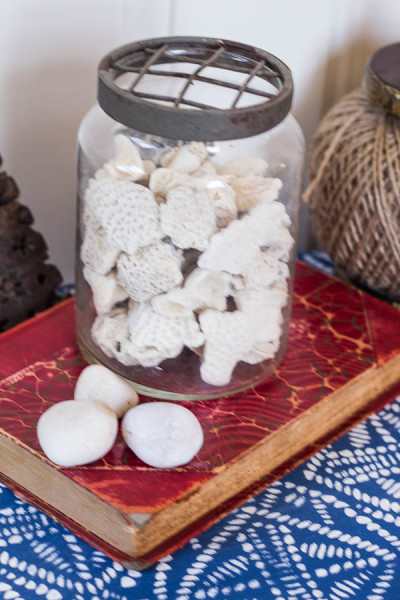 These once plain tables are now ready for some entertaining.  As you know, I'm such a lover of blue.  My favorite thing to slip on are a pair of faded and worn jeans.  These nesting tables remind me of my favorite pair – classed up for a party with cashmere or dressed down with flip flops for a trip to Nona's Ice Cream in Scituate Harbor.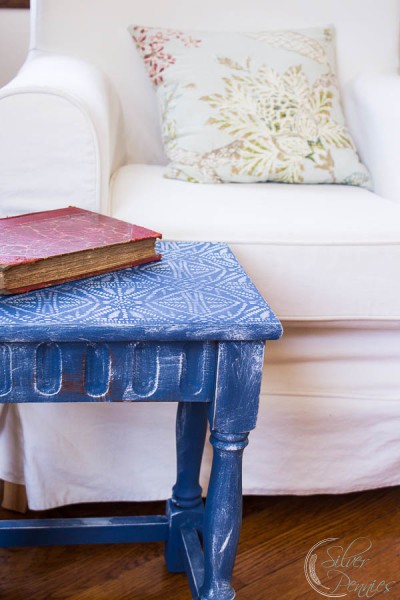 What do you think of this look?
These tables will be available at the Vintage Bazaar on June 20th and 21st.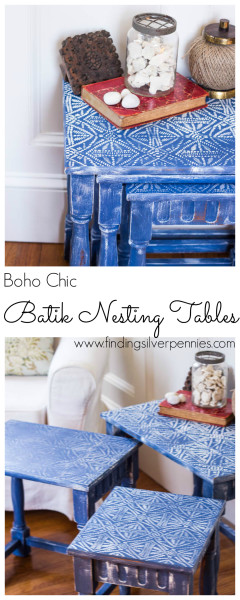 Oh, and for all of you who want the plans for our outdoor furniture, I'm hoping to have the plans for the table up for you on Wednesday!
Sharing with: