This post is sponsored by Smart Tiles.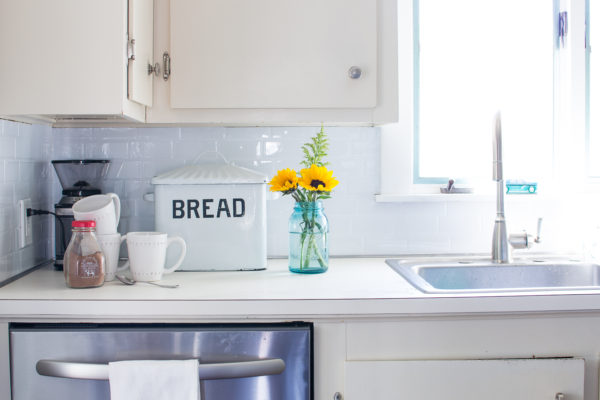 Notice anything different about our kitchen?
I'll give you a hint here's a look at the kitchen when I painted it back in January: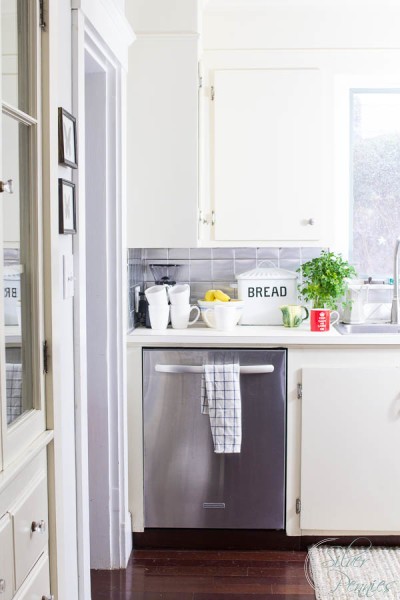 See the difference now?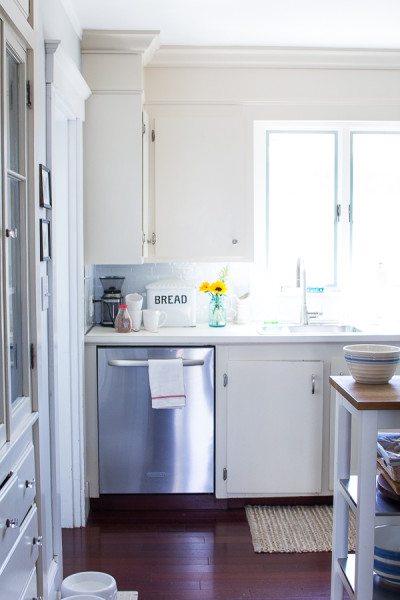 We added subway tiles!  For years I've dreamed of having a subway tile backsplash.  DREAMED.
In our first home we had beadboard and in this one we had metal stick on tiles. Back in January, I told you I didn't love the tiles and that I really wanted to add white subway tiles. Subway tiles are classic, elegant and timeless. I love how clean they look in any kitchen.
We thought about tiling the old fashioned way but with all the other renovations going on – ceilings, kids' bedroom, writing the e-book and planning an open studio I was intrigued with the idea of stick on tiles by Smart Tiles. I contacted my friends at Smart Tiles to see if they'd work on our formica backsplash (that's what's under the metal tiles). They said absolutely and they sent me some tiles to try!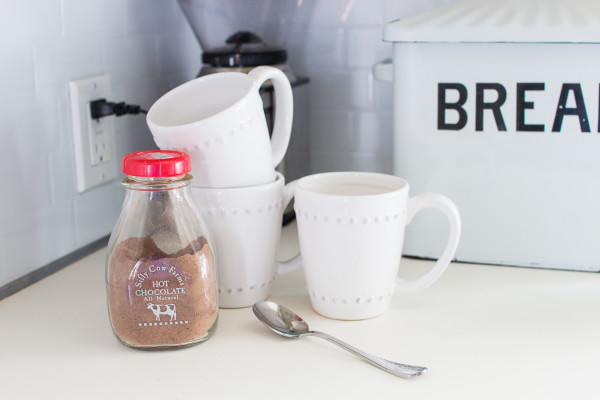 Would you know these aren't real subway tile? This model is brand new from Smart Tiles – they just launched the Metro Blanco, which are the same size as real subway tiles.  The other version they have is the Subway White which is slightly smaller subway tiles.
I am soooooo IN LOVE with them and it was so easy to do. We tiled in an afternoon.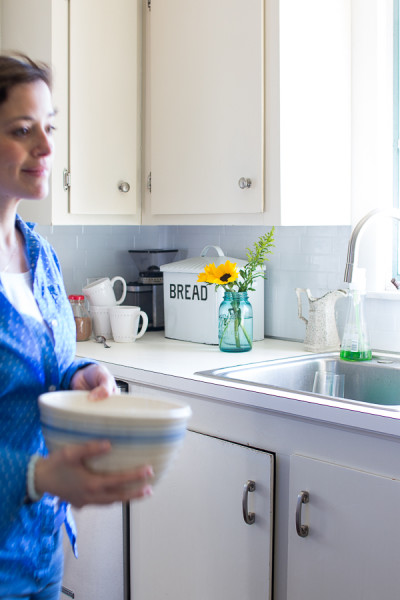 Wanna see what we did? I made a little video to show you how quick and easy it is:
But I'll also give you the step by step here.
Note: Some of the links in this post are affiliate links, which allows me to make a small commission from your purchase, but your purchase price stays the same. Thank you for helping support our blog!

How to Add Subway Tiles in an Afternoon
Materials
Method
Step 1 – It's very important to start with a clean surface for the tiles to stick properly. I started by removing the metal tiles which were stuck on with mounting tape.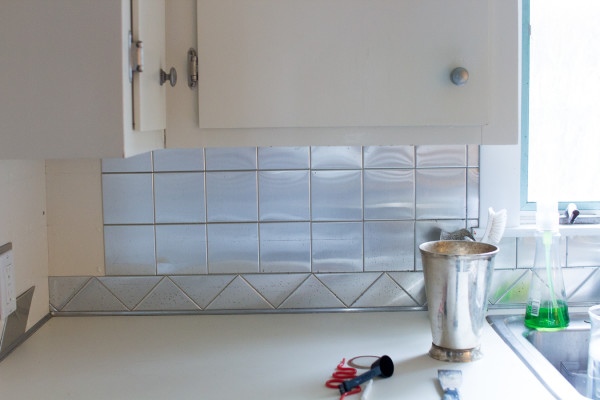 Then I used Mötsenböcker Lift Off, and a paint scraper, to get rid of the sticky residue.  The next step in the cleaning process was washing the area down with TSP and warm water.  I allowed surface to dry completely.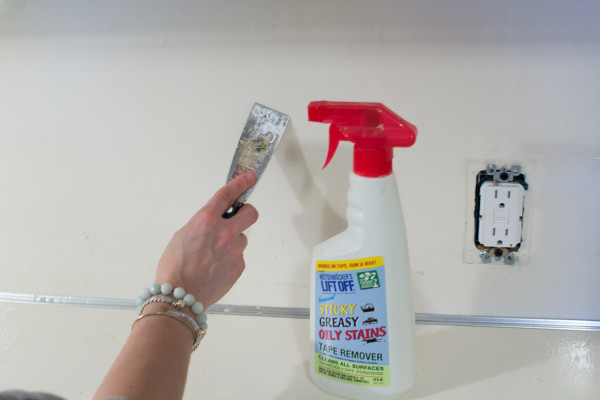 Step 2 – The tiles are okay to use behind ovens that have a back but since our gas burners are right on the counters we couldn't apply tile there. We decided on a metal backsplash for over here. We needed to cut it down so we used a dremel for this. Don't worry, we were very careful. Luke took all the safety precautions while cutting it with the dremel and I had the fire extinguisher at the ready just in case.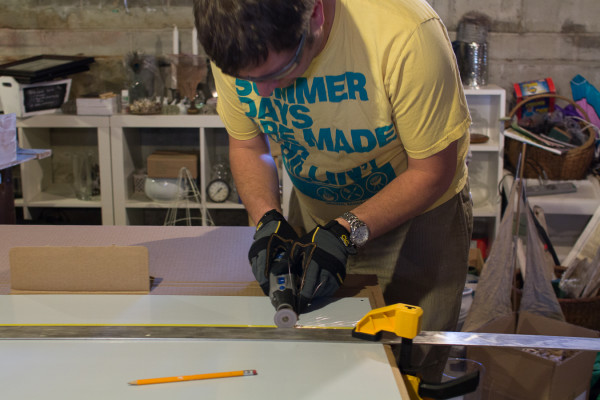 We attached it to the wall with screws and it now looks amazing!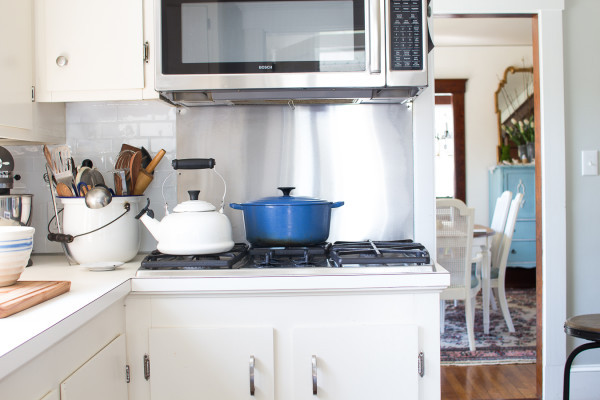 Step 3 – Time to put up the Smart Tiles. The first thing we did was draw a horizontal line with a level. You don't want your tiles applied crooked. We marked this with a pencil.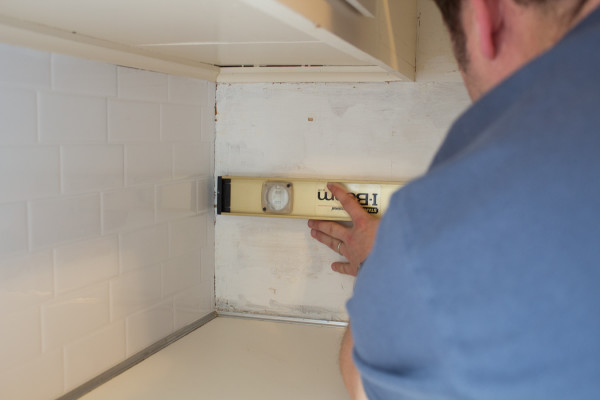 Step 4 – The tiles are flexible and are easy to apply.  You line them up with you line, starting at the corner and working your way out.  The first tile will need to be cut square for the corner, and they are easy to cut around sockets. They overlap for a good fit.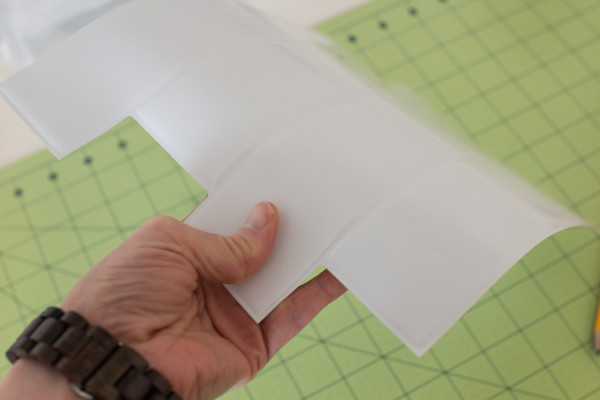 Step 5 – Peel and stick the backing and affix to wall, pressing firmly. If you feel like you didn't line it up right you can easily reposition the tiles.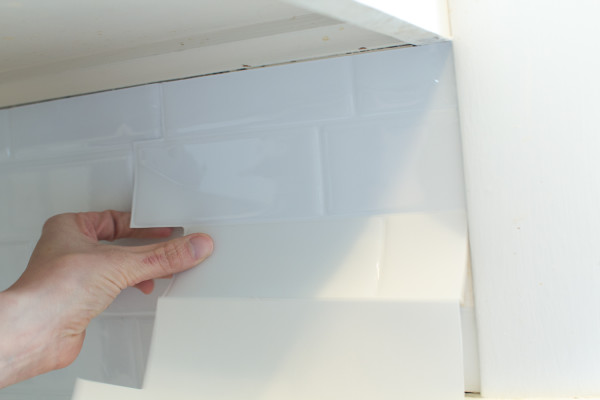 Step 6 – Use a ruler and a box cutter to cut around the sockets.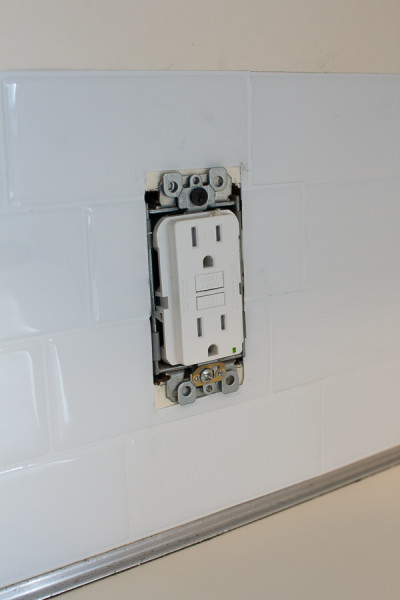 Once around the socket, I simply replaced the socket cover and moved to the next area.
We finished the tiling in an afternoon. No grout, no tile cutter just simply cutting and positioning.  I really love these tiles and was actually so surprised how real they look up on the wall. When I saw them in sheets I didn't think they were going to look great. Boy was I surprised!
I now have the kitchen I was dreaming of when we moved in three years ago.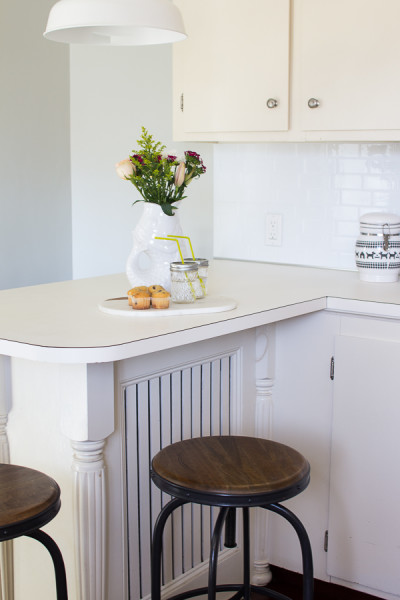 The tiles add so much to our historic kitchen and really make this room brighter.  It is pleasure cooking, sitting up here with the kids doing homework or just hanging out with friends.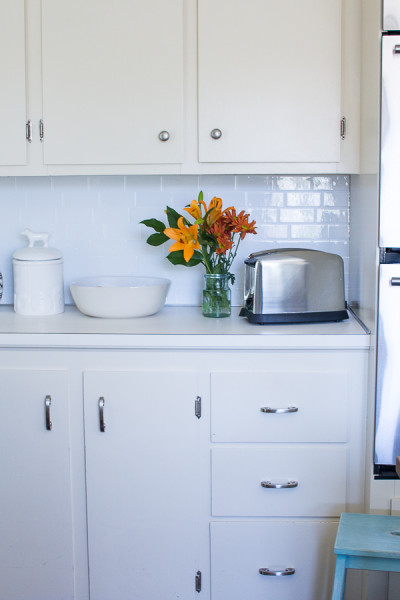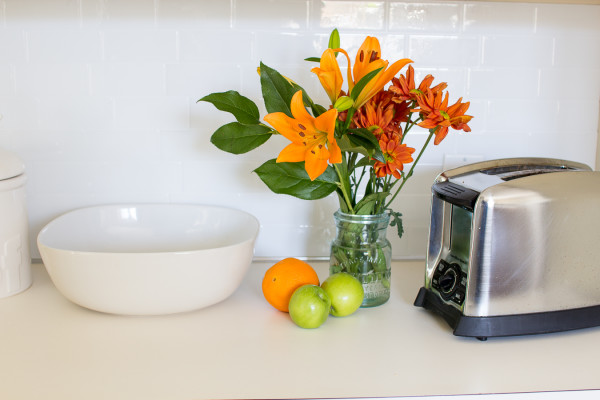 The tiles are easy to look after. I just wipe them with a wet paper towel. So easy to care for.
Being in our kitchen is now a joy!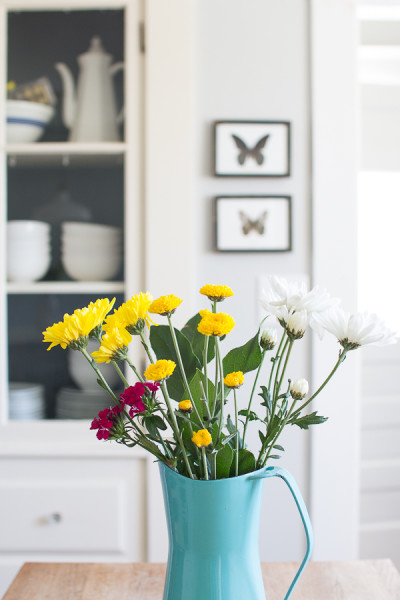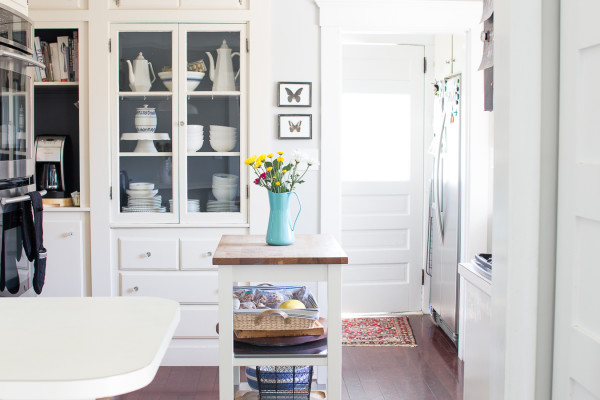 It's now light, bright and airy! Oh, and now with subway tiles!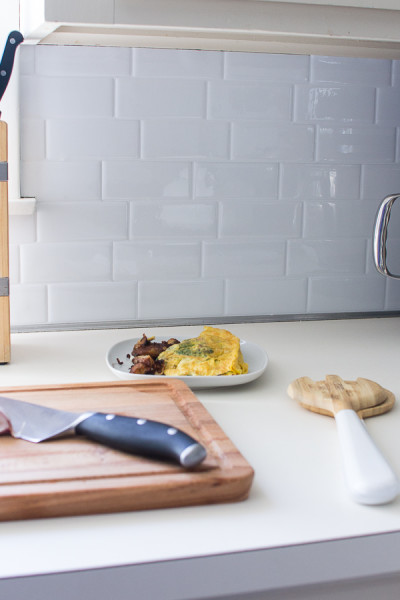 Do you think you'll give them a try?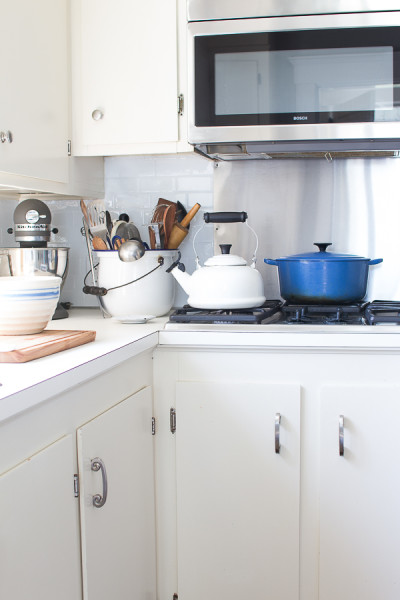 Sharing with: