Color is a fun theme for a party. I'm sharing 7 fun ideas for a color inspired party today on the blog.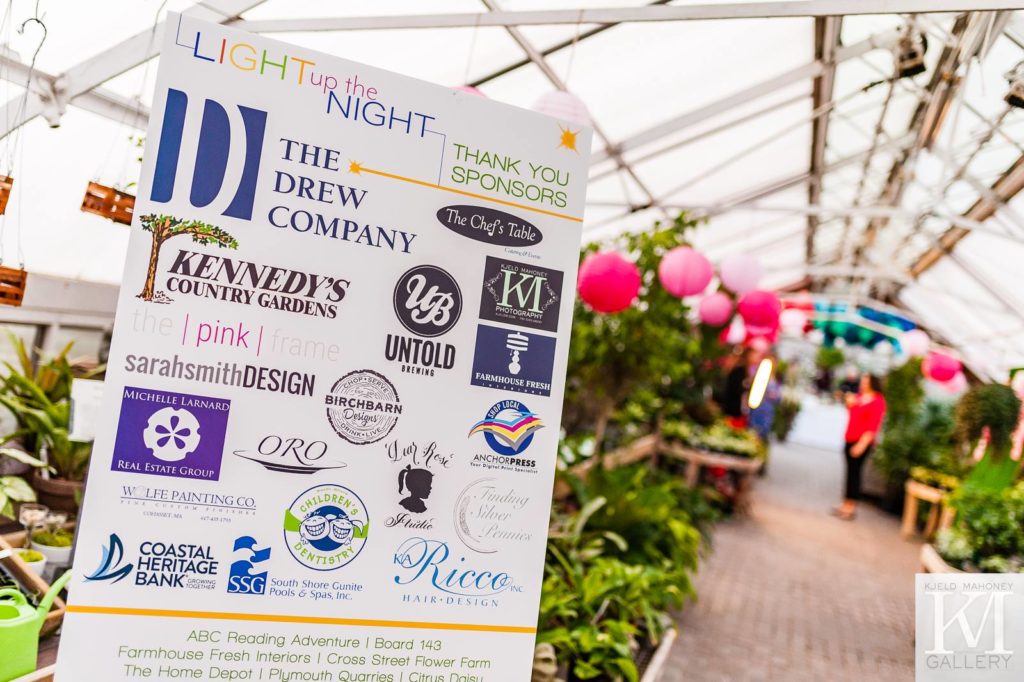 Saturday night was Scituate Education Foundation's spring party – Light Up the Night at Kennedy's Country Gardens. Scituate Education Foundation raises money for educational opportunities in our town for all age groups from newborn through 101. I'm so honored to be on the SEF board and to help plan this fun event. So many people, from members of the community, photographers, designers, artists, businesses (big and small) all helped to support our vision and create a festive and fun evening.
I was so busy setting up that day and working the event that night that I'm using some of Kjeld Mahoney's fabulous photography.
If you have a birthday, graduation, or a summer party coming up; I thought it would be fun to share some of things we did for this event. Using color was the perfect theme for us.
7 Fun Ideas for a Color Inspired Party
Create a Color Archway
The event was in a series of greenhouses and I wanted a vibrant pop of color to announce the theme in a fun way as everyone entered the first greenhouse. I snapped this photo before the event actually started.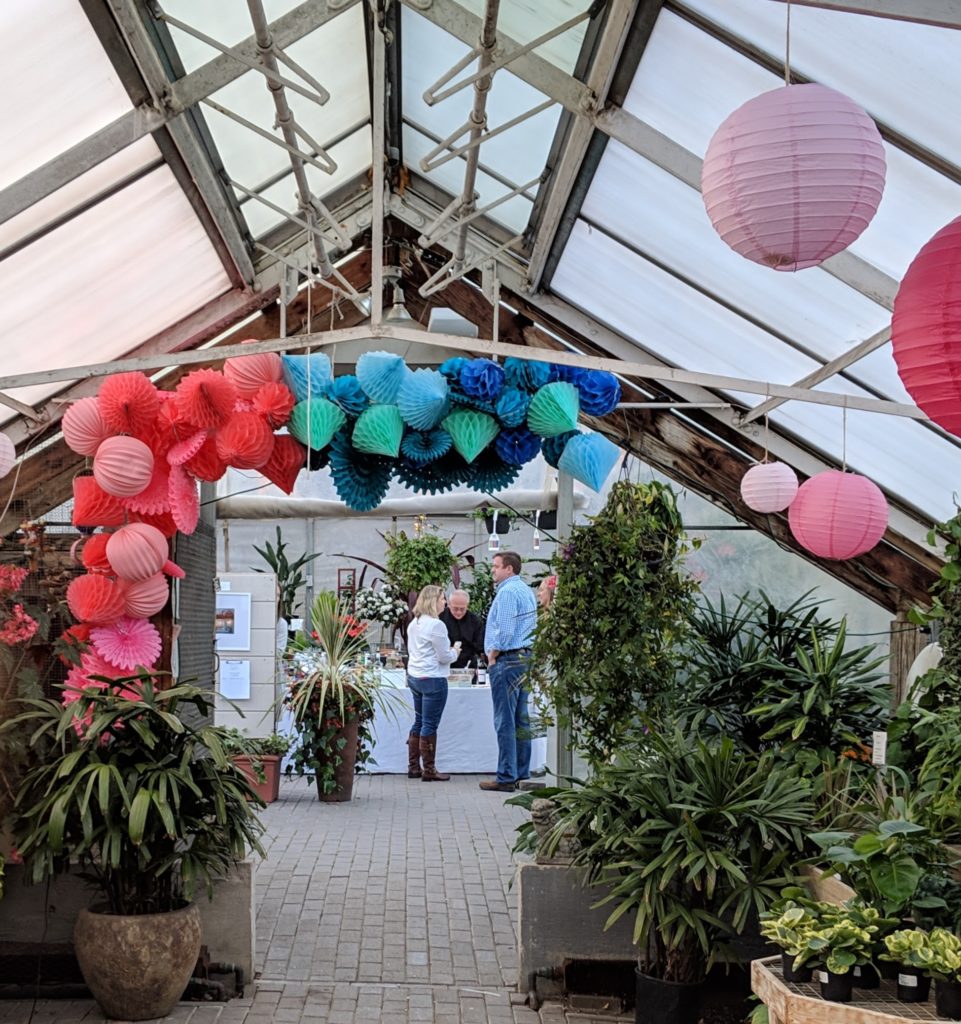 To construct this archway I used a wire mesh from The Home Depot to create a structure underneath. Then I used cable ties to attach it to the greenhouse.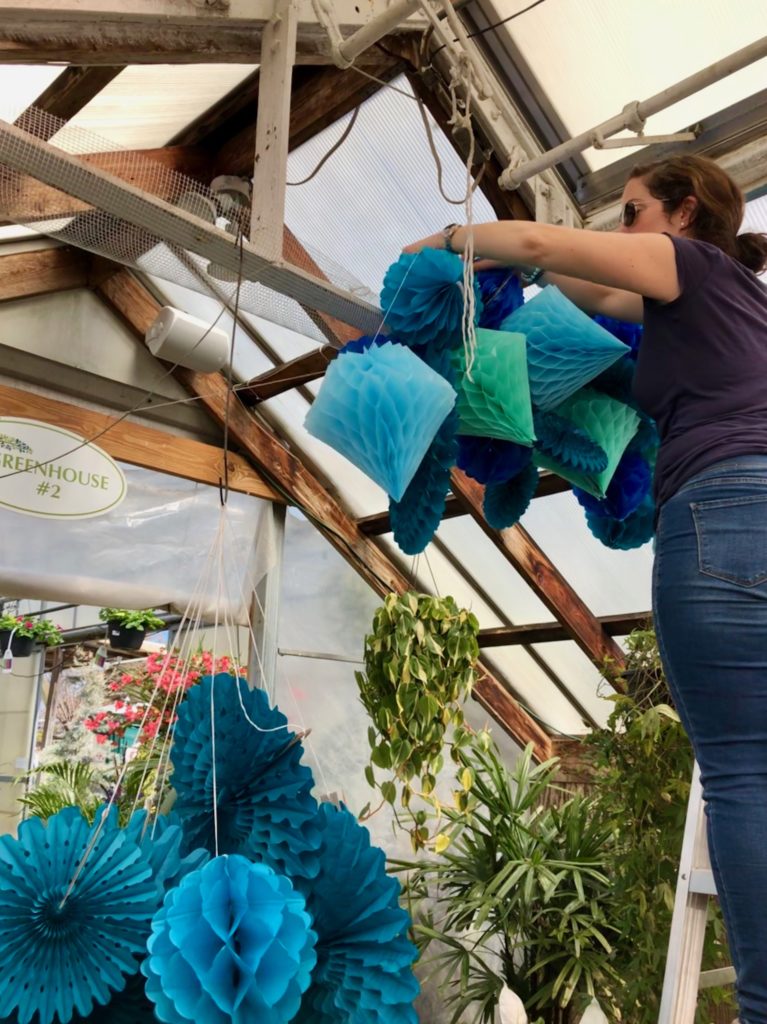 You can see the mesh in photo above. If I was to do this again, I would use a larger mesh as I couldn't get my fingers through that wire to tie the paper ornaments in place.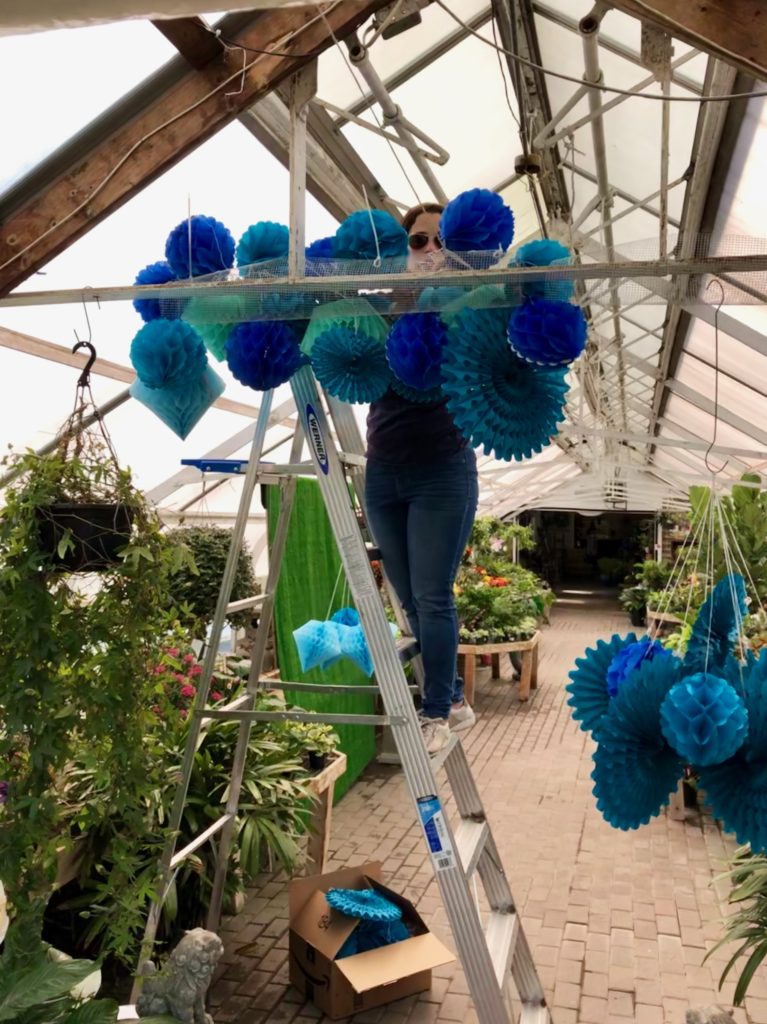 The paper party decorations were from Oriental Trading Company. The balls and diamonds worked the best for this as they filled in the most space. Using different colors and shapes made this display visually interesting. This is a fun and affordable idea for any party! Here's how the colorful arch looked at night: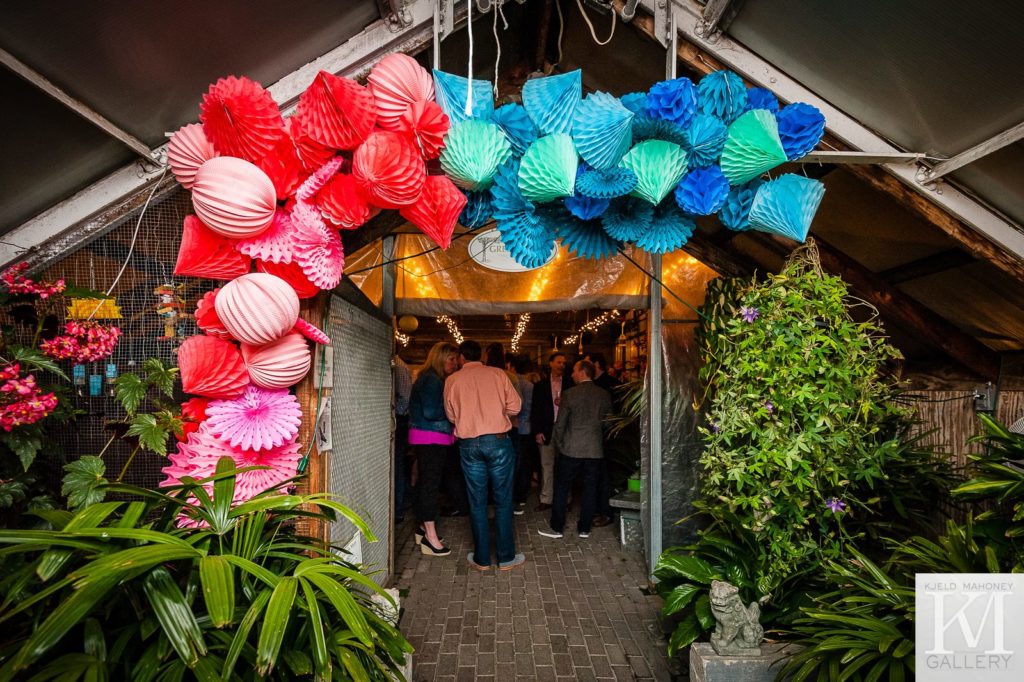 Colorful Crudite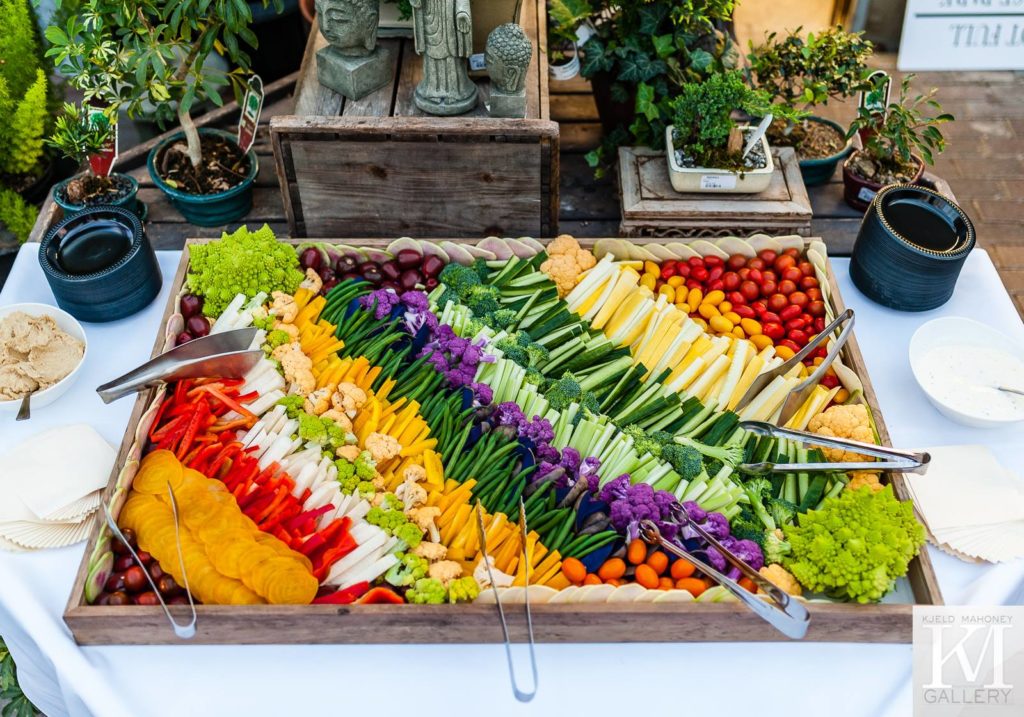 Almost too pretty to eat right? The Chef's Table did an amazing job making our idea of color edible. This crudite was sooooo pretty as were all the passed canepes with swirls of colorful sauces dips.
Hand Lettered Signs
We asked the ever talented Cara Esch of Dear Rose Studio to create some pretty signage for the event. She lettered a few signs for us but I think my favorite was the sign for The Untold Beer Garden.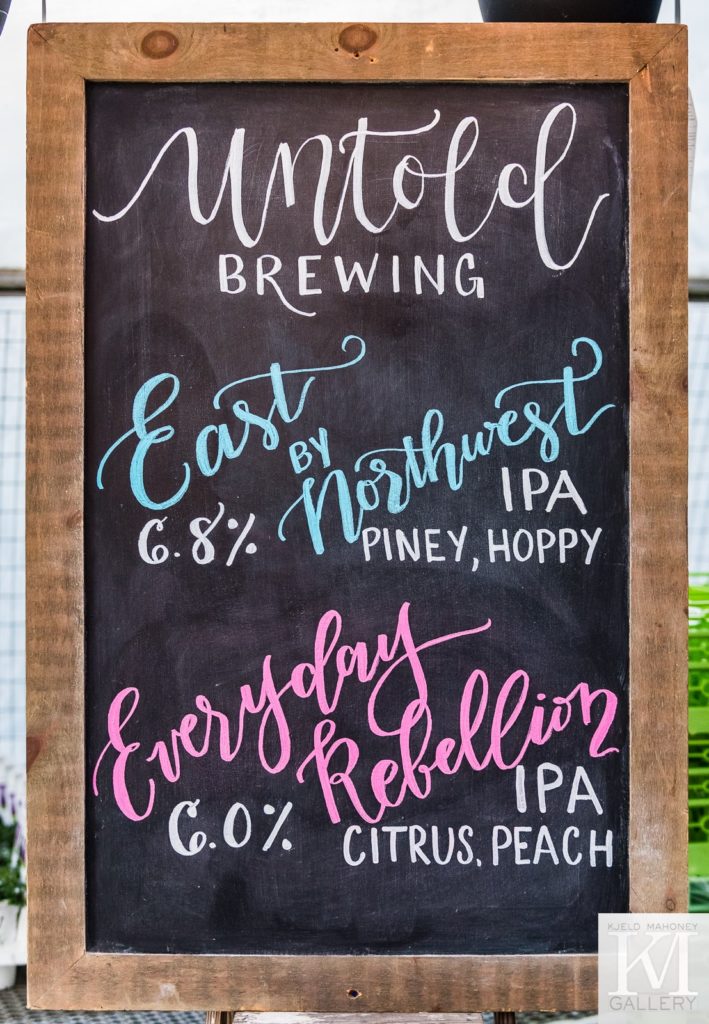 Candy Bar
I've decided we're all just big kids. I knew the candy bar would be a fun idea but didn't realize it would be as popular as it was! The Swedish fish and sour patch kids went fast!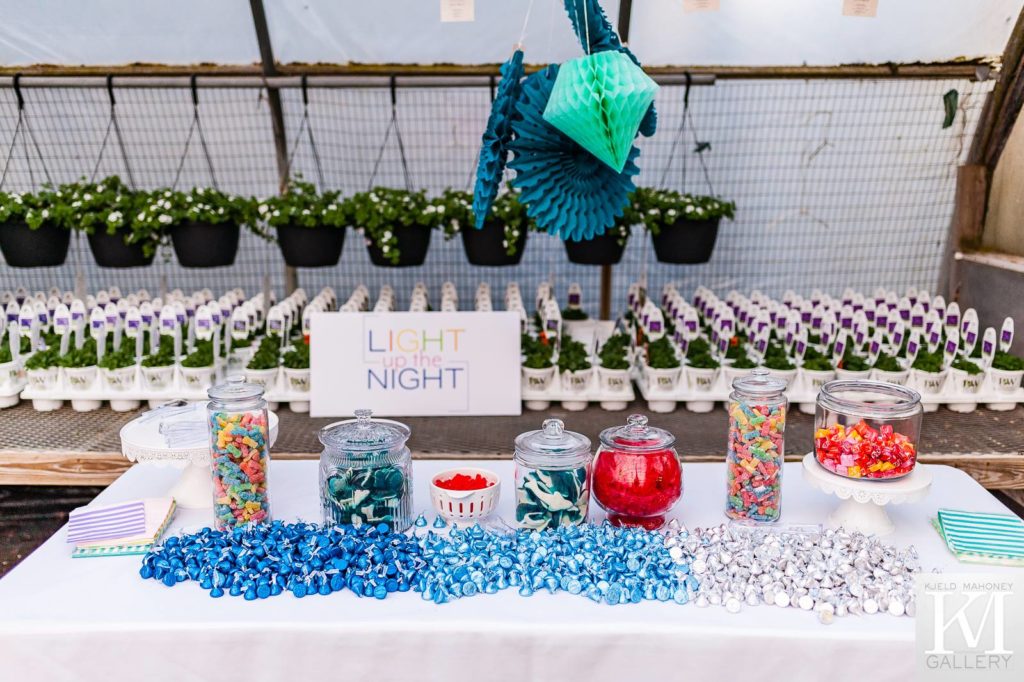 I borrowed the jars from Melissa of Suddenly Simple Events and I got all the bulk candy from Amazon.  We used sour patch kids, gummy sharks, starburst, and Swedish Fish. The striped paper bags meant people could bring some candy home for their kids (or themselves). 😉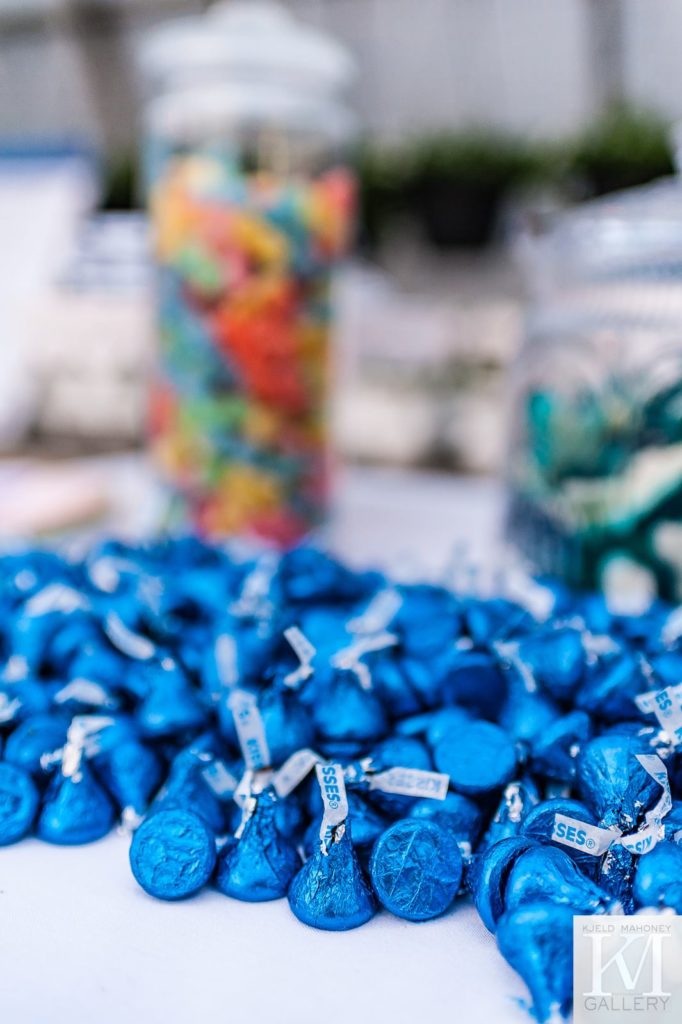 For a whimsical affect I scattered Hershey's kisses across the table.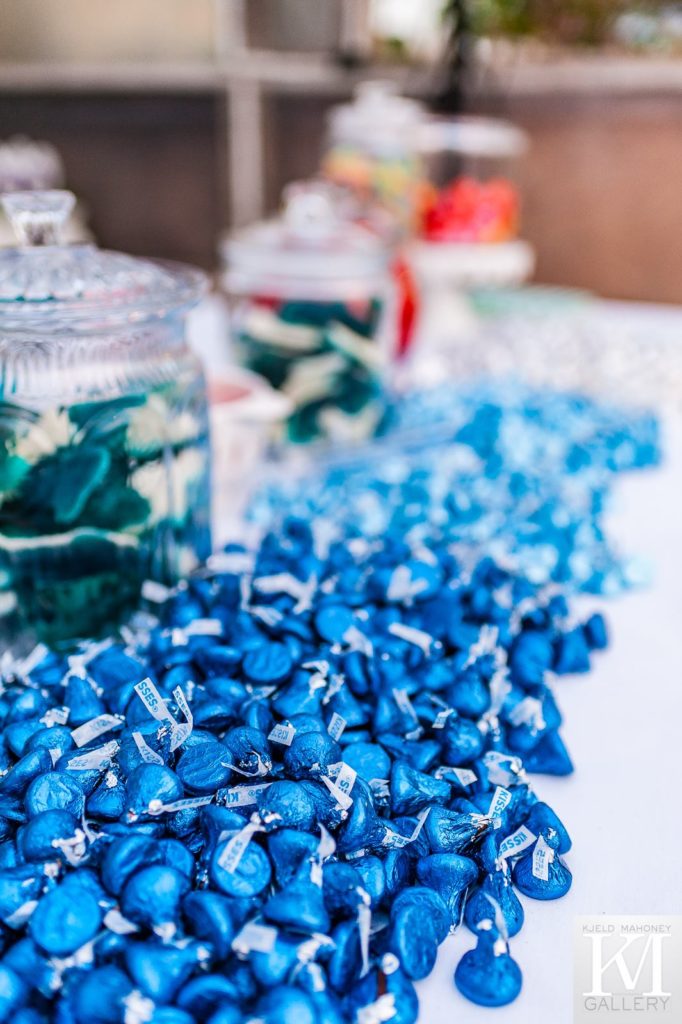 Selfie Wall
Everyone loves snapping photos at a party. We borrowed a selfie ring and made our own selfie wall. Our selfie wall consisted of astro turf from the Home Depot which was $19.99, a foam core sign from Anchor Press, and the pretty paper peonies I shared with you the other day, click here for that tutorial. I just snapped this quickly with my phone but you get the idea. We used hot glue to attach the flowers.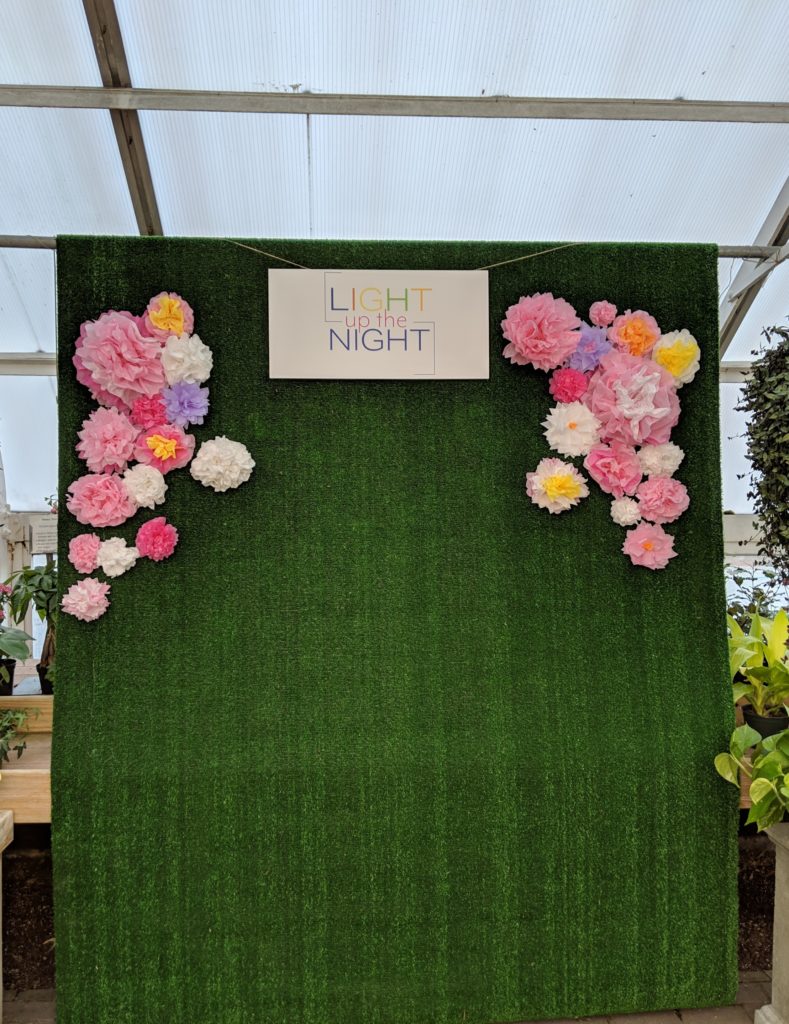 Here's a photo from the event of people enjoying the Selfie Wall: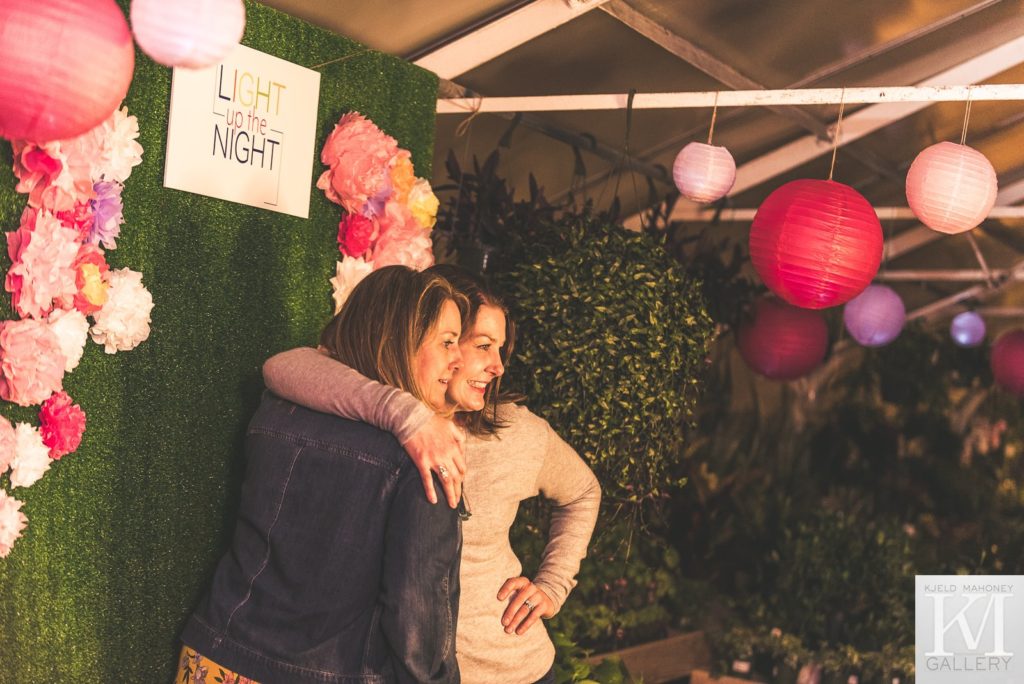 Color Toss Game
We created a game for the party. It was essentially giant beer pong where people had to try to throw ping pong balls in the cups for prizes.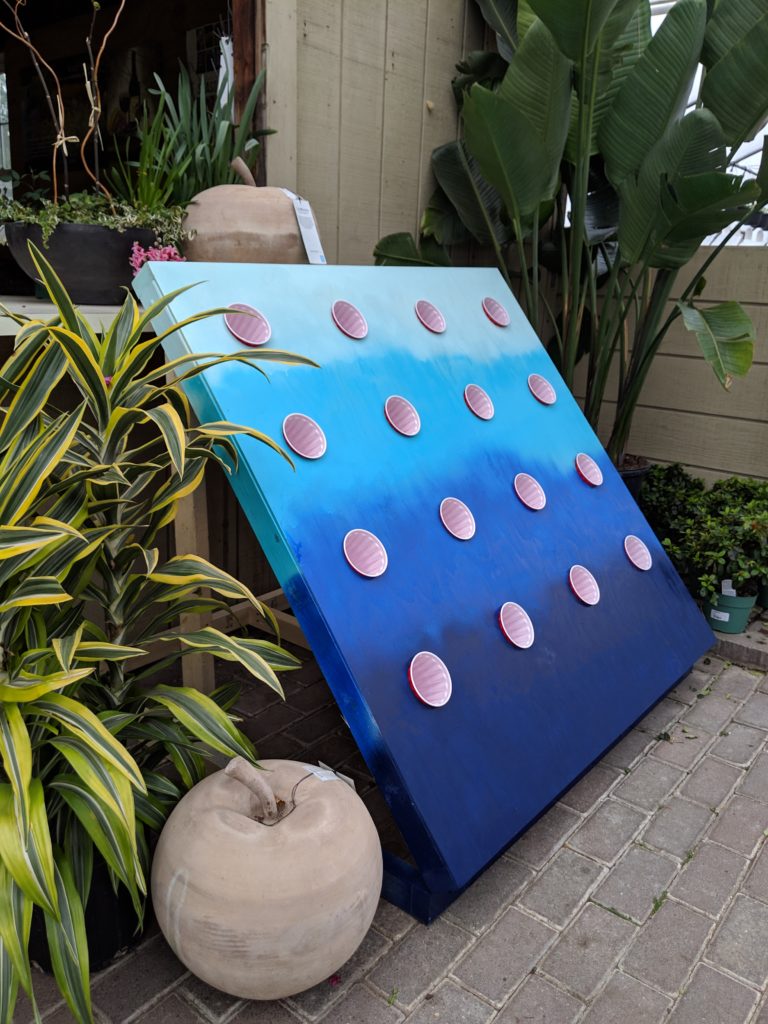 Luke built the frame out of 3×2's and the face out of a 4'x4′ piece of 1/4″ plywood. He used a hole cutter to create the holes for the cups. I sprayed the entire board with Rustoleum gloss paint in pretty shades of blue. I wanted it to look like the paint was dripping down the board. Here's the game in action: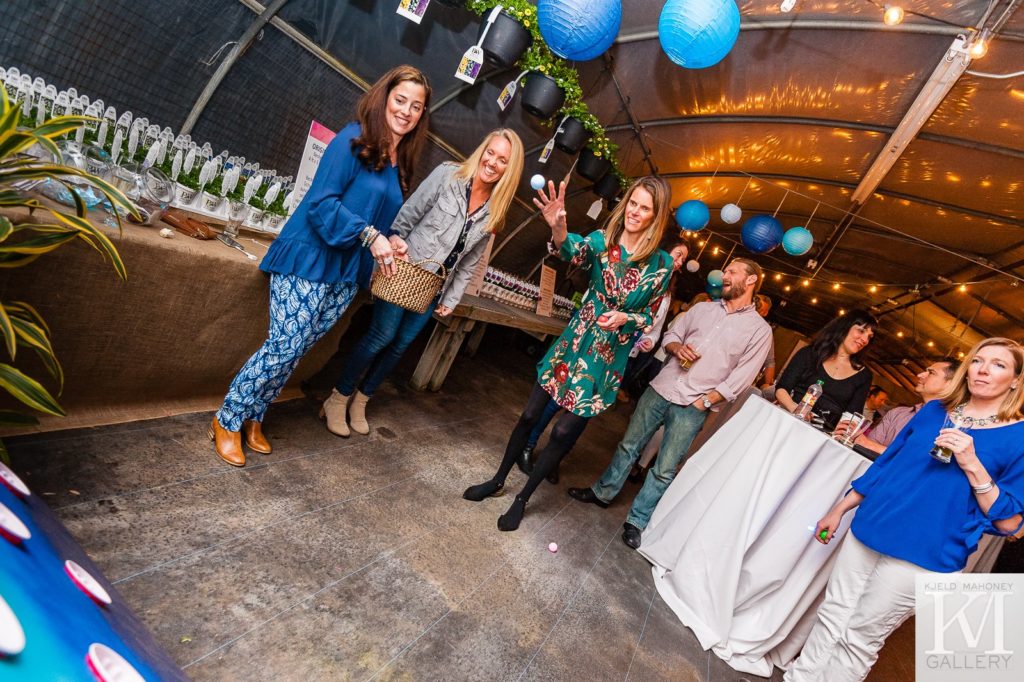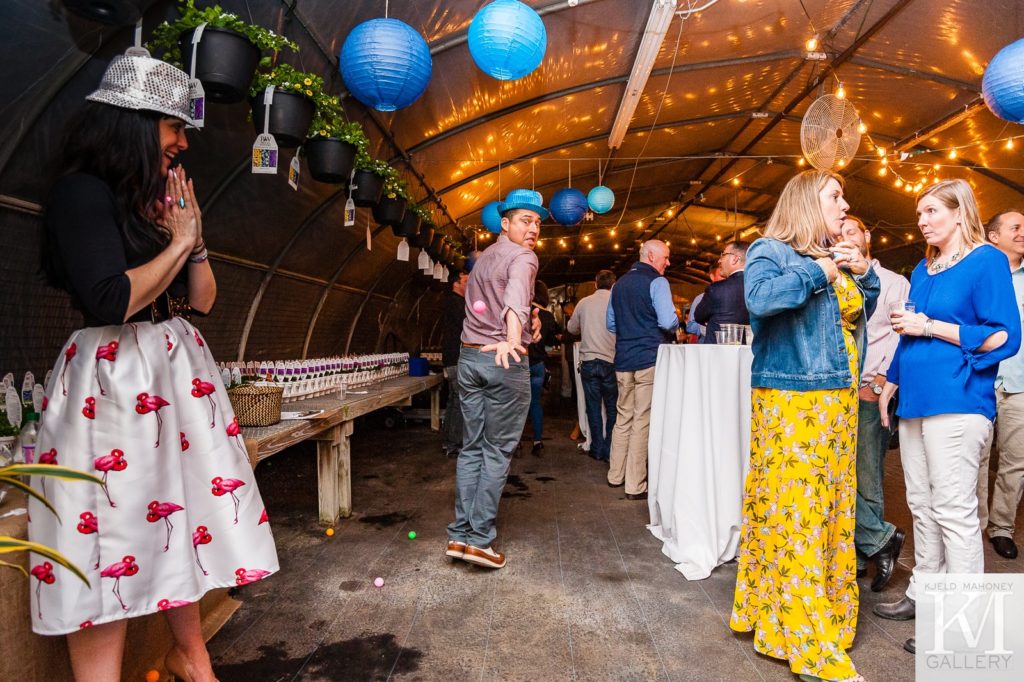 It actually was pretty hard to get the balls in!
Seaglass Cupcakes
The Chef's Table created this beautiful display. Behind the cupcakes was suspended shards of sugar that looked like seaglass. This same seaglass candy was on top of each cupcake. These cupcakes were so delicious! I actually ate two at the event (but don't tell anyone) 😉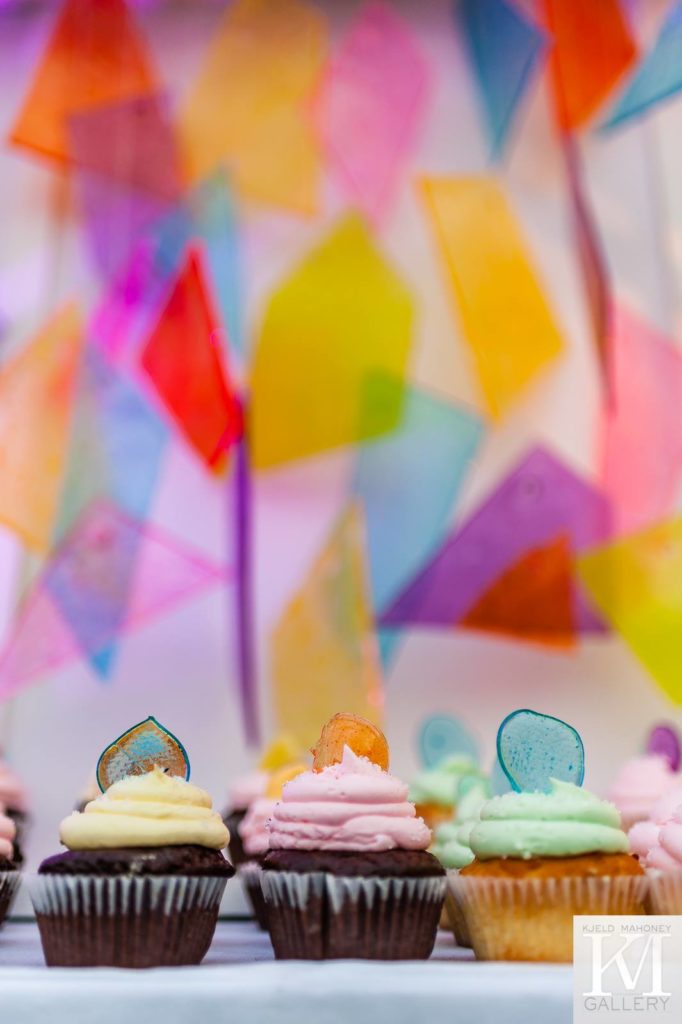 It was such a fun event! I laughed so much I had tears streaming down face at one point. We raised a lot of money with the silent auction where we auctioned off beautiful photography of our town and amazing live auction packages.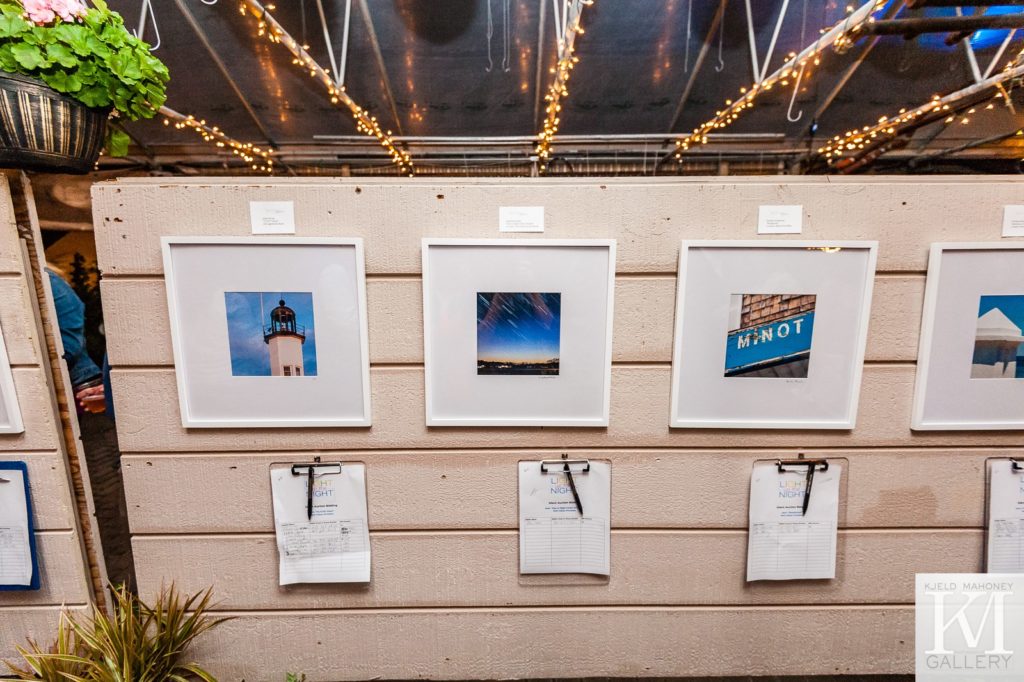 If you'd like to donate money to Scituate Education Foundation you can do so here. Any funds donated through April 30th will help fun grants for 2019.
Here's a few more photos from the event.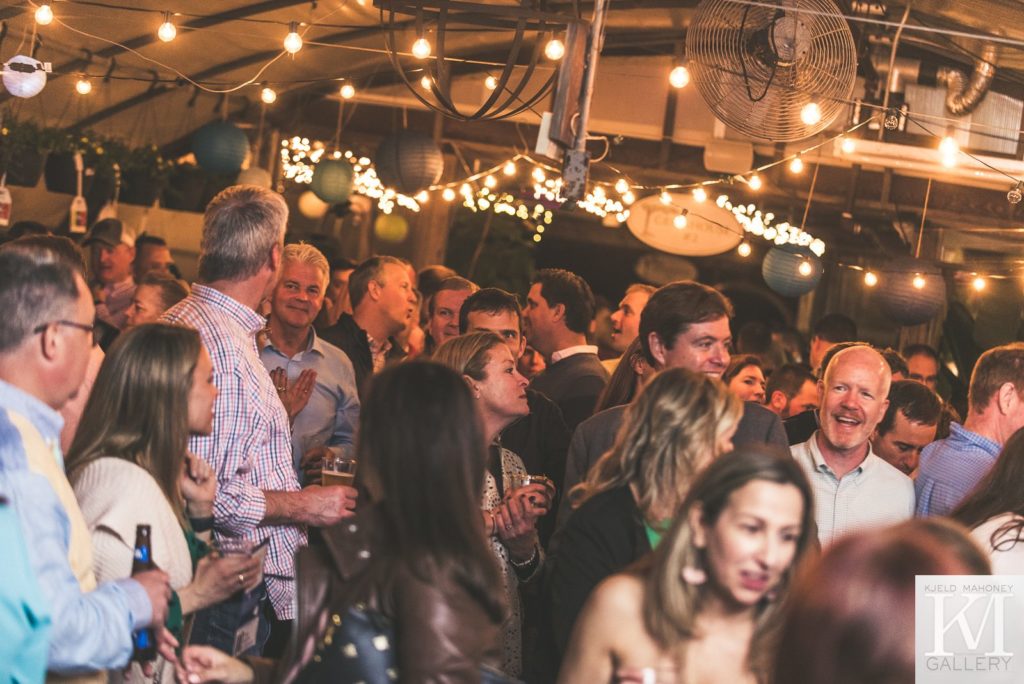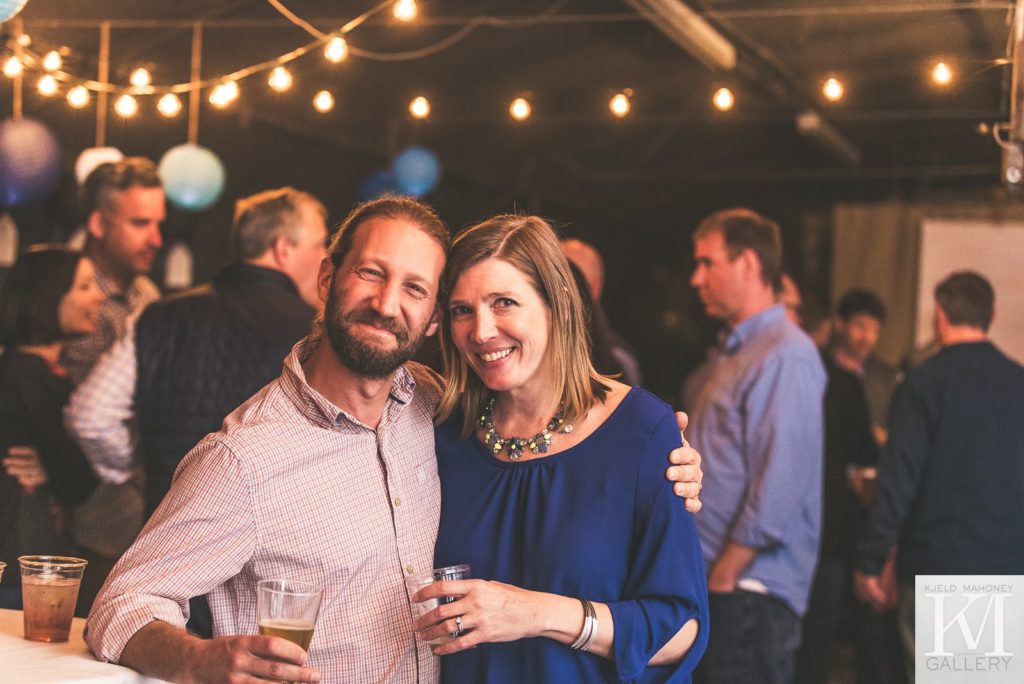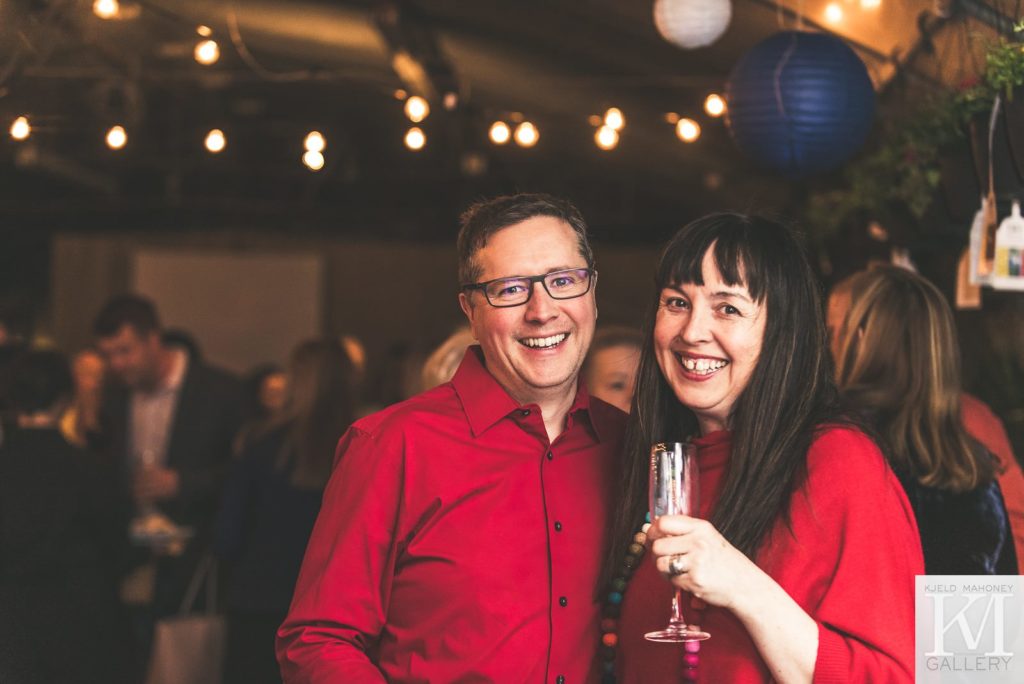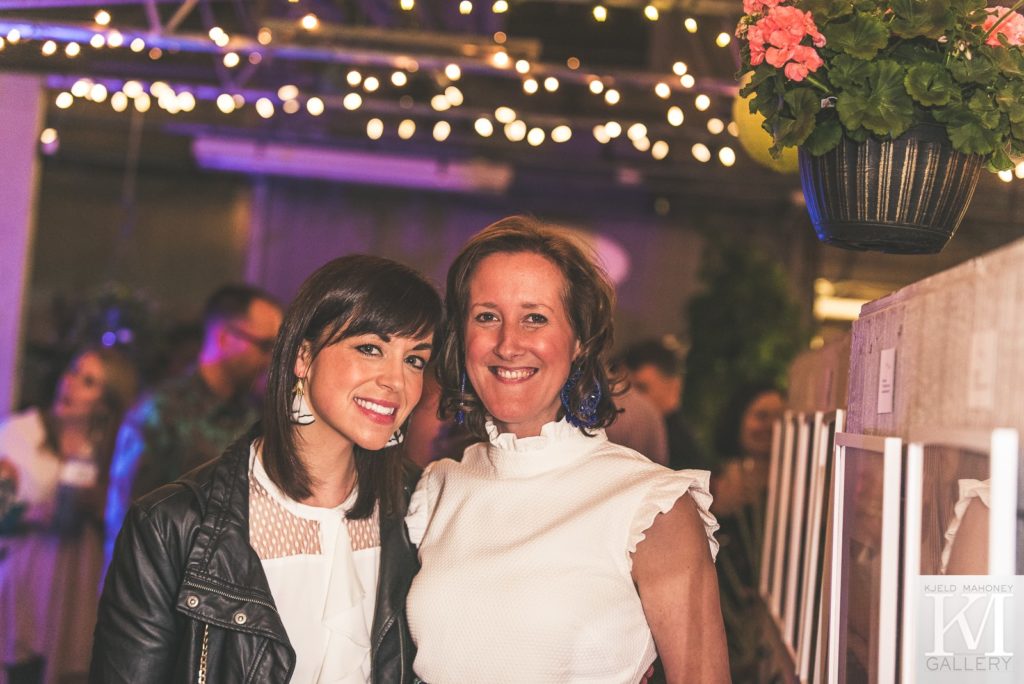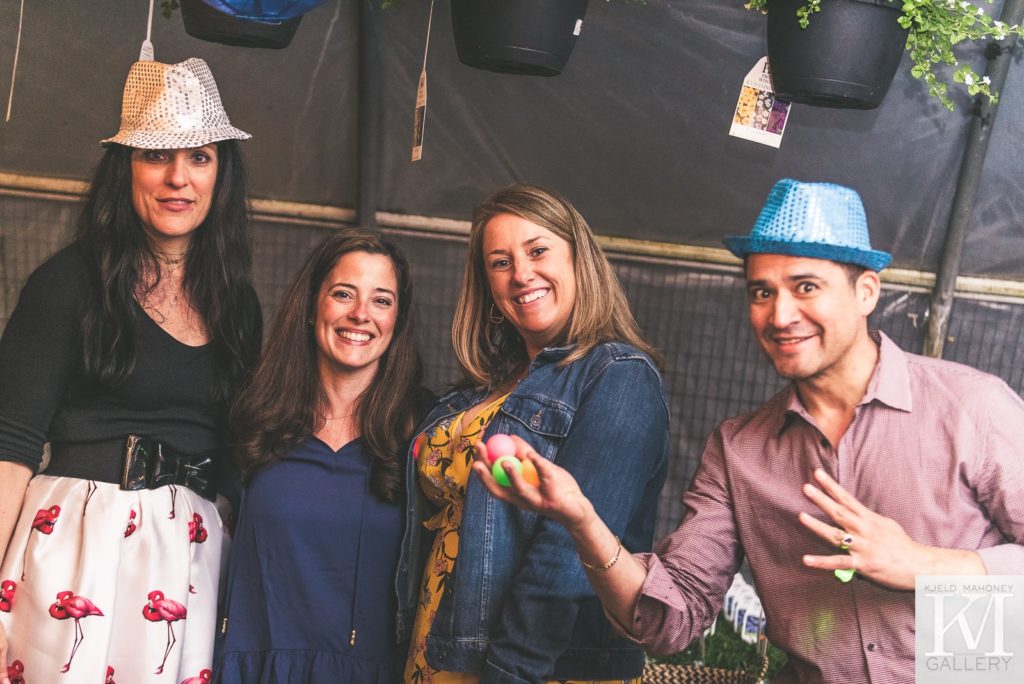 You can see more photos from by Kjeld Mahoney of Light Up the Night here.
I hope this gave you some color inspired ideas for your next party!