I'm a sides girl?
Are you?!?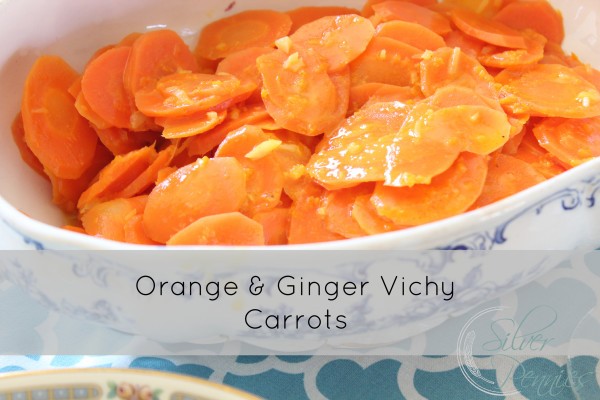 Perhaps, I should clarify a bit.  Luke does the meat.  You know at Thanksgiving he is responsible for the turkey, at Easter he does the ham, at BBQ's it is either pulled pork or burgers and hot dogs.  Me?!?  What do I do?
The sides.
I told you.  I'm a sides girl!
So When James offered to make some carrots (the best carrots ever).
Here's our friend James: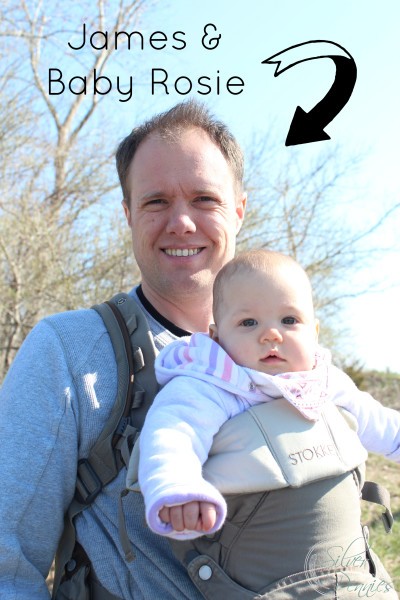 I said "Yes, Please!"
I'm delighted I can share this wonderful side with you.  It is called Orange and Ginger Vichy Carrots.  I know sounds quite fancy. Sometimes I equate fancy with hard but these were easy to make and (drum roll)….
A crowd pleaser!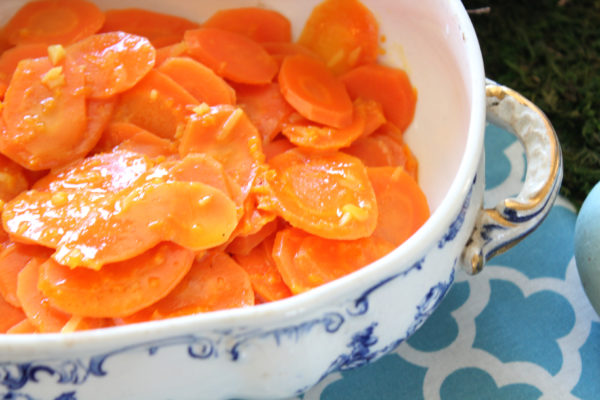 The sweet carrots, orange zest and juice and fragrant ginger combine to make a heavenly dish.  Perfect with ham, but I would say delicious with any meal.  Grilled chicken, fish or even with a plate full of veggies and rice.
James' Orange and Ginger Vichy Carrots
Serves 8 as a side dish
1 stick / 4oz butter
1-2 tablespoons finely chopped fresh root ginger
Zest and juice of 2 oranges
6 large carrots, sliced diagonally as thinly (1mm-ish) as you can
Melt the butter in a large, deep frying pan with good-fitting lid.
Add the carrots and toss in the butter to coat evenly.
Add ginger, orange zest and orange juice and heat over a medium heat until the juice-butter mix is boiling rapidly.
Reduce the heat and cover pan and cook until the carrots have softened slightly but still have a slight crunch to them.
Remove lid and increase heat to reduce liquid until it's almost all gone.
Remove from heat and keep warm and serve within 15 minutes.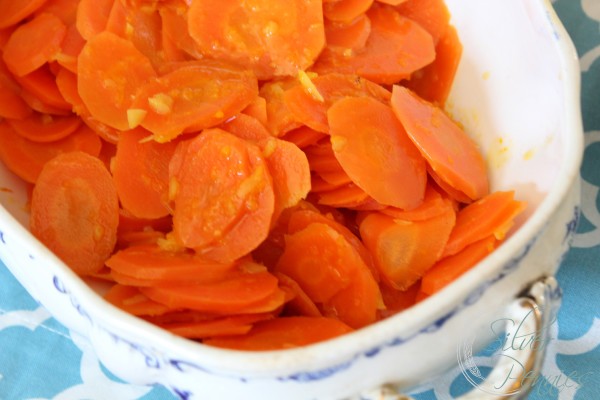 They were wonderful and a perfect addition to our ham, roasted potatoes and Jamie Oliver French Beans.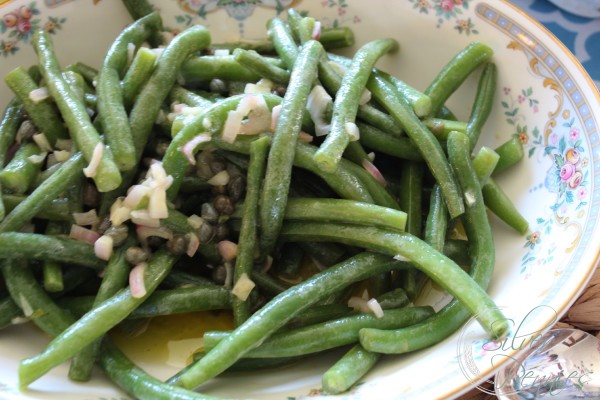 This is how things were looking at the other end of the table (extra chairs were brought in from the sunroom):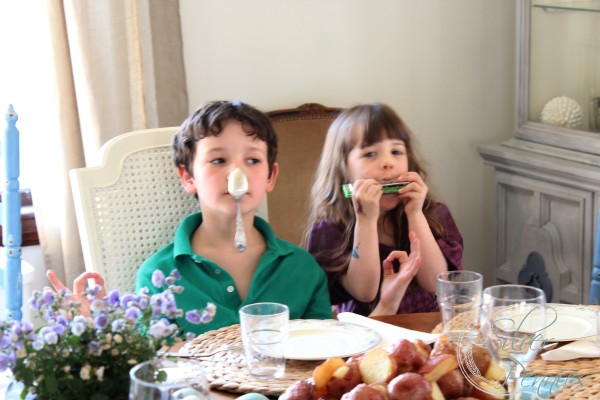 They learned this from their cousins!