For me, the swan boats and spring are synonymous.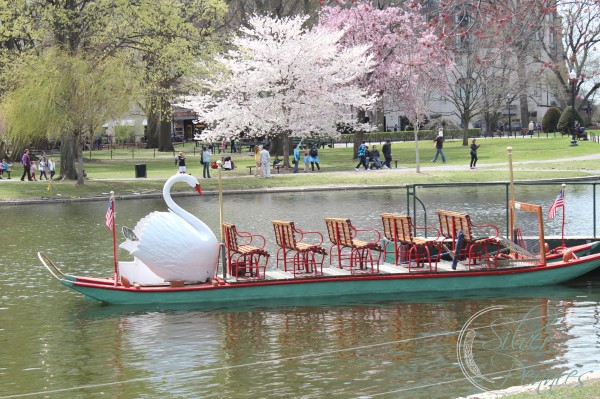 Beautiful blossoms on the trees, the sun shining its warm light and the graceful swans gliding across the pond.  Ever since I was a little girl, I've enjoyed these paddle boats.  My parents took me every year.
Back then (nearly 37 years ago) you could feed the ducks peanuts.  I LOVED watching them scurry for food and it was thrilling to breath in the fresh spring air on the pond.  I still feel that same nostalgia.
If you could imagine me as a little girl, by seeing the excitement in Conor's eyes before we got on the boat: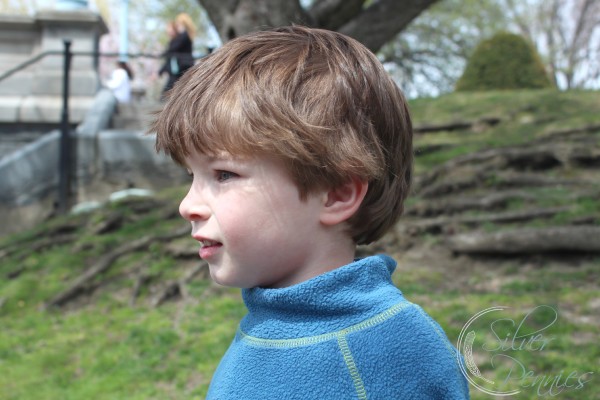 Do you read Country Living Magazine?!?  I was so surprised and honored to see my beloved swan boats on the very last page.  I thought I'd share a bit about it with all of you (in case you'd never heard of them before).
The swan boats are located in Boston's Public Garden: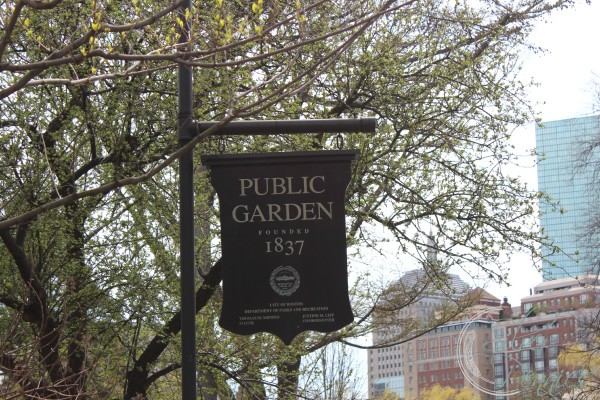 It is my favorite place in Boston (close behind tied in second place are Newbury Street with its lovely cafes, restaurants and shops and the Isabella Stewart Gardener Museum).  The park was founded in 1837 and is filled with blooming trees, weeping willows, manicured plants, fountains, ducks and the swan boats.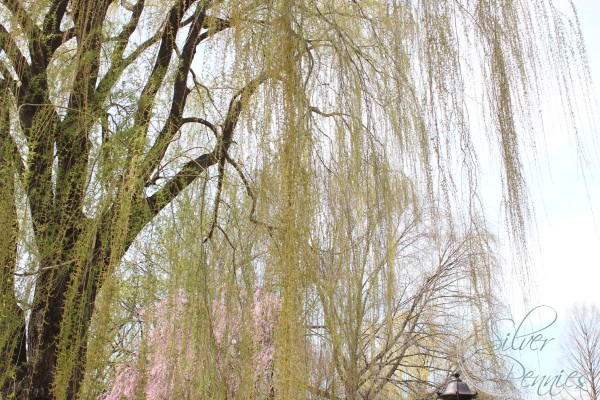 For 130 years the Swan Boats have run from early April to late September.  Paddling the boats are local students.  The Paget Family started the tradition of row boats when the park opened and in 1877 the first swan boat comprised on a single seat (holding up to eight passengers) premiered.
Now there are a few more seats.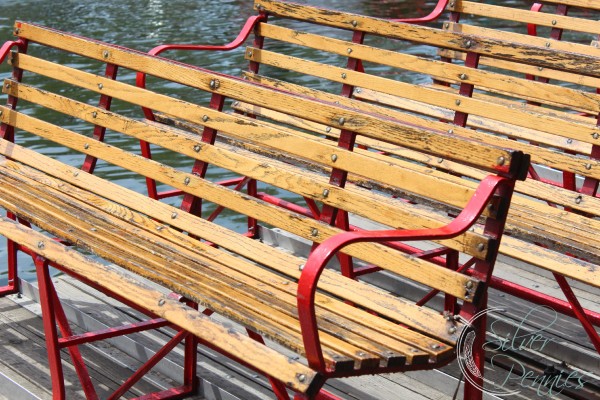 I can't help but think of all the bottoms that have sat on these seats and enjoyed a few precious moments gliding on the water.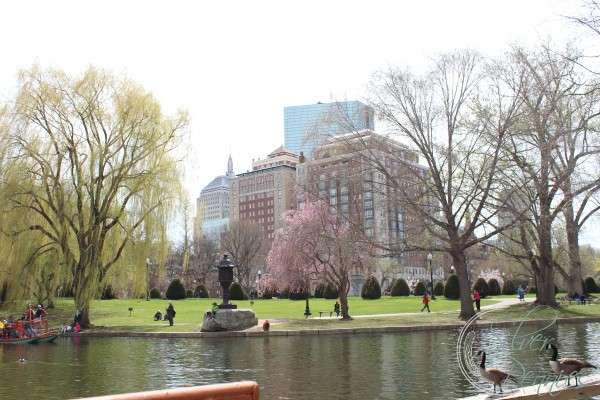 The views are breathtaking with Boston's skyline the background.
It is so relaxing to just take it all in.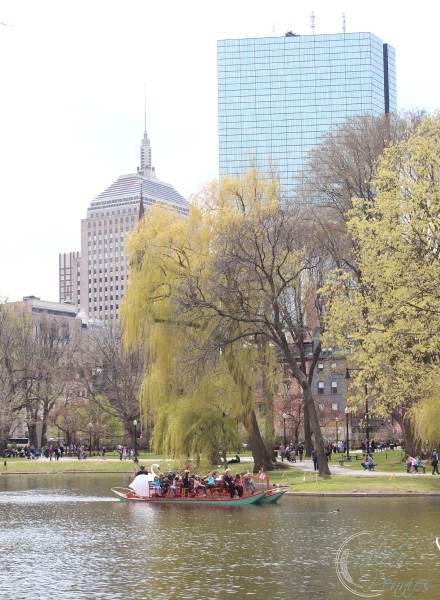 A little oasis away from the busy city streets.
Here we are enjoying the ride: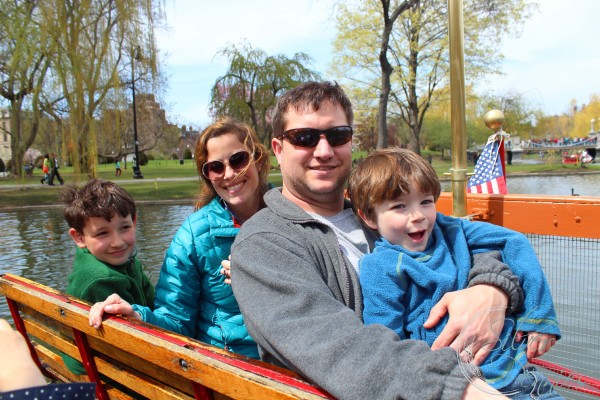 It all brings back so many wonderful memories for me.
Holding my dad's strong hand.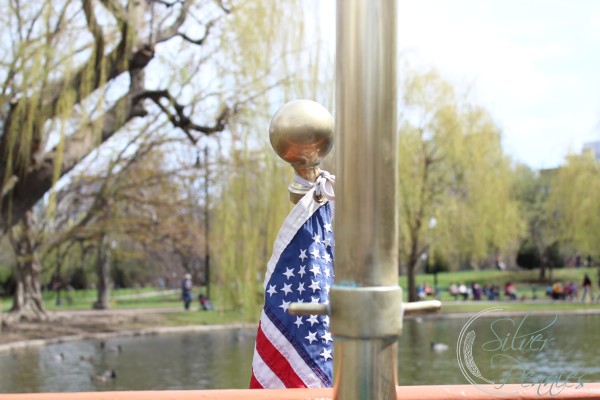 Or sitting on my mom's lap and giggling over the ducks.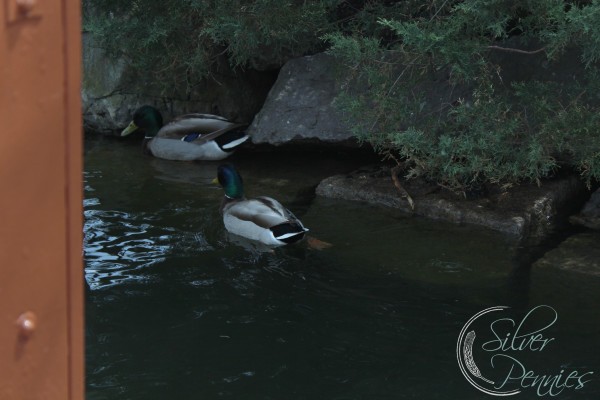 Many of you may recognize this little island made famous by Robert McCloskey's Make Way For Ducklings.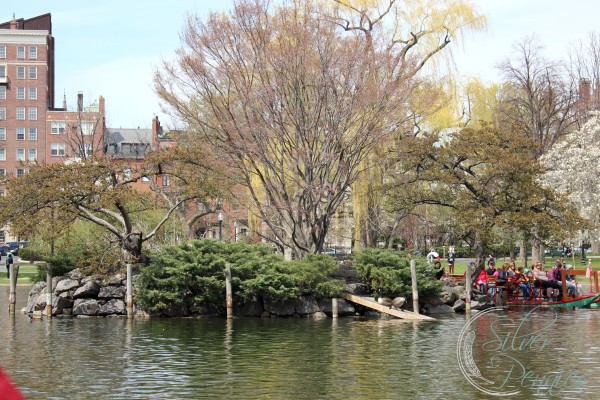 It is such a heart warming story where Mr. and Mrs. Mallard find a home for their baby ducklings.  There are bronze statues (also in the public garden).  We always make a point to visit them while we're there.
Here John is at 15 months visiting with Mrs. Mallard: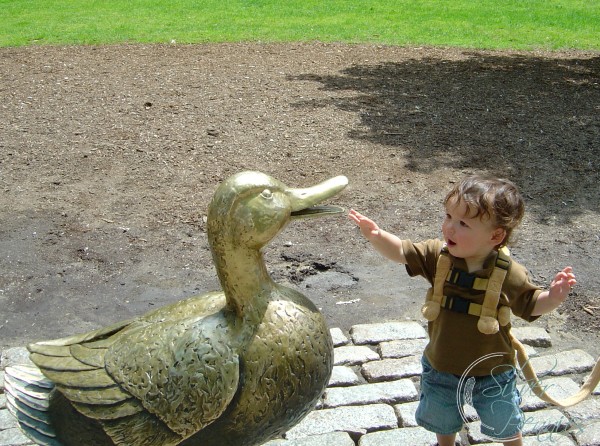 This is how he looks now (hopefully not too big).  The ducks had their spring bonnets on and numbers for the marathon.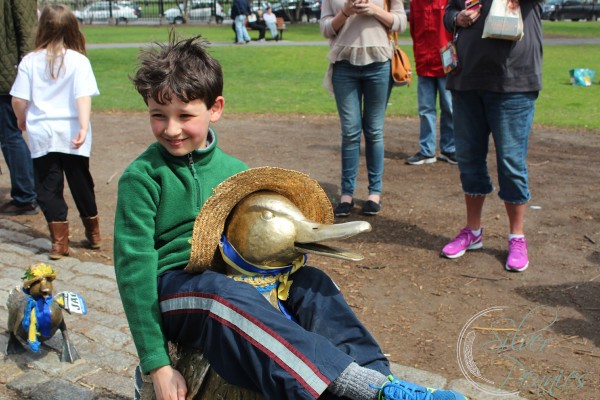 So if you're visiting Boston, I highly recommend a quiet afternoon in the Public Garden to enjoy the swan boats, the ducks and a picnic.
Thank you for letting me stroll down memory lane with you!