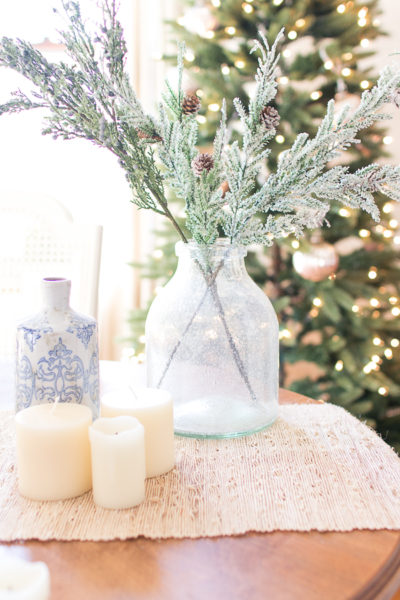 This post is sponsored by my friends at Bambeco.
You guys are gonna love today's post! You have the chance of winning a holiday shopping spree at Bambeco; one lucky reader will win a $100 gift card. That means you could use this gift card for yourself or you could buy some fabulous gifts for your friends! All the details and entry are at the bottom of this post.
But first let me share some of my favorite products from Bambeco and ones I think would make great gifts.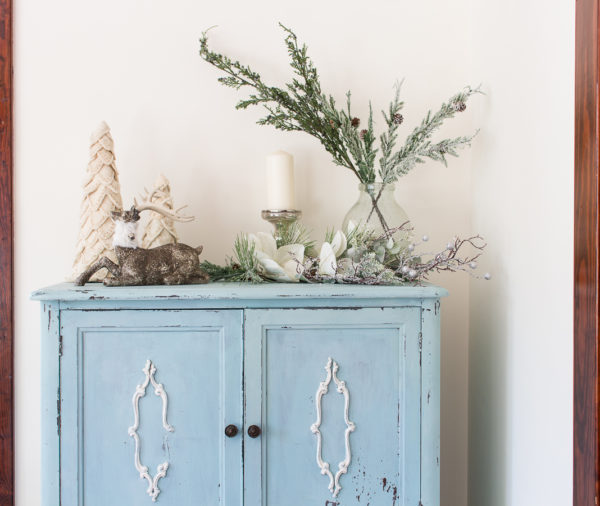 This post contains a few affiliate links for Bambeco products. Thank you for supporting my blog in this way!
As an early present, Bambeco sent me two lovely vases. One was this bubble vase.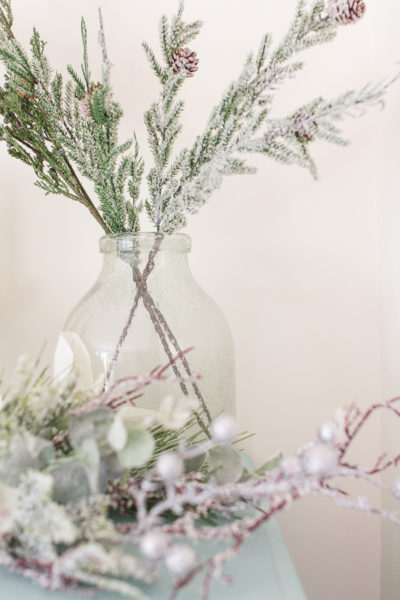 It looks fantastic with evergreen branches in it but would also look amazing with giant sunflowers once the weather gets warmer.
Would you believe it is made out of recycled old soda bottles?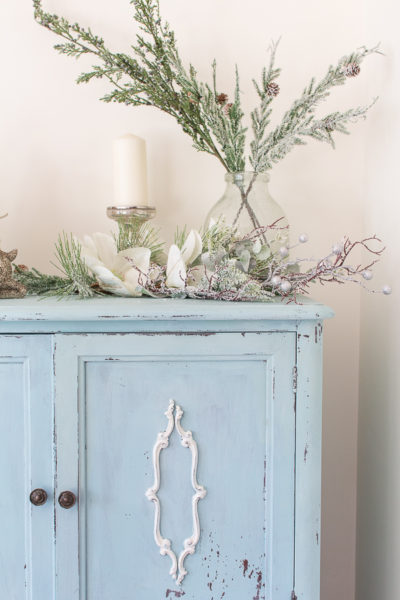 I love it here in our dining room, but it also looks great on our dining table with Christmas lights behind.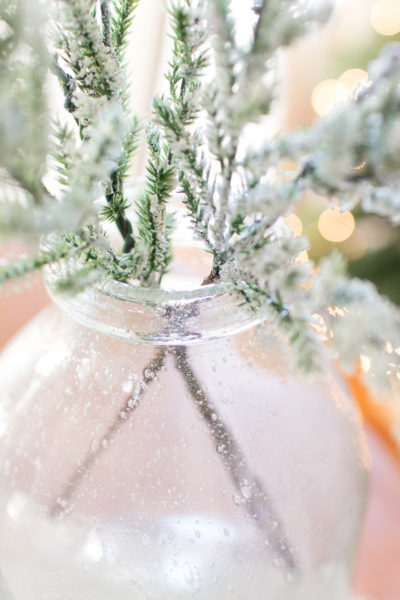 You can really see the beautiful detail of this vase above.
It's so beautiful and I love the fact that it's recycled. In fact, many of Bambeco's products are recycled or sustainable which is why I love this company!
They have great sustainable stocking stuffers and also gifts made in America.
For a long time, I've had my heart set on these beautiful root vases.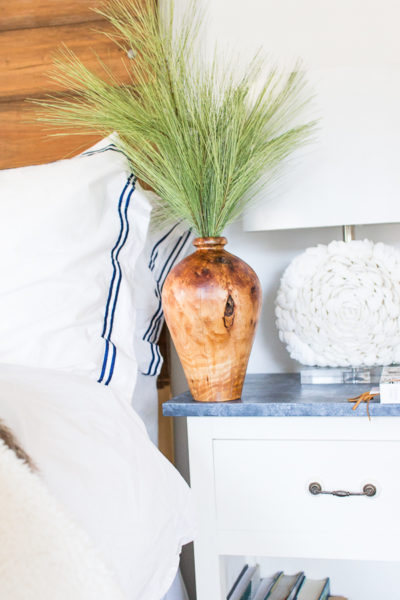 These beautiful root vases come in three sizes and are gorgeous in any room. They make quite an impact when clustered together as on their website.
I tried this one out in our bedroom with some faux Christmas greenery.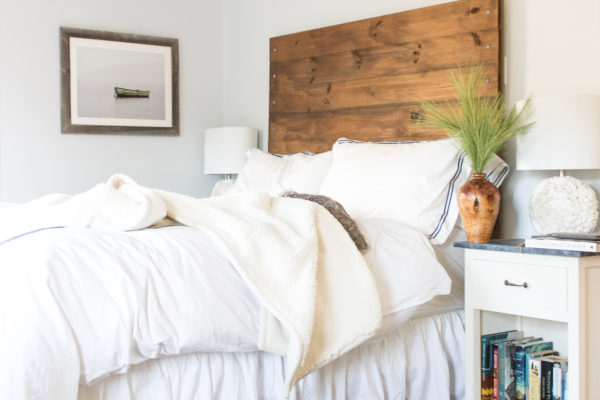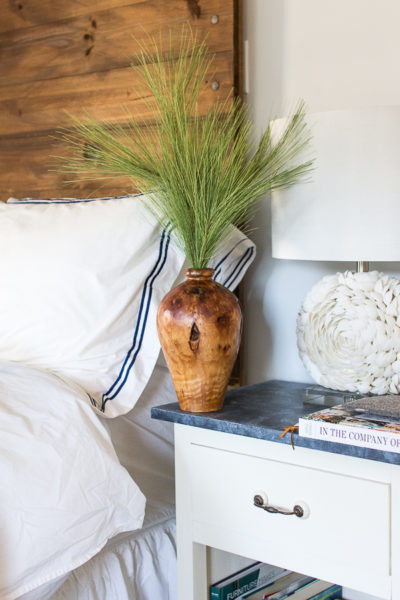 To create these gorgeous vases, expert carvers take discarded roots and create extraordinary vases. As you know from my work with furniture, I love wood and aged patina.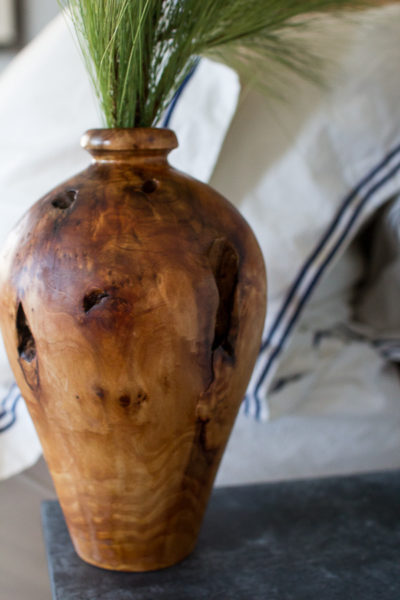 This vase has that gorgeous grain and knots and I love how it looks against our faux soapstone table.
I thought it would be fun to also try some faux fern in it. It is recommended not to store water in these vases – so use either faux or dried flowers / reeds.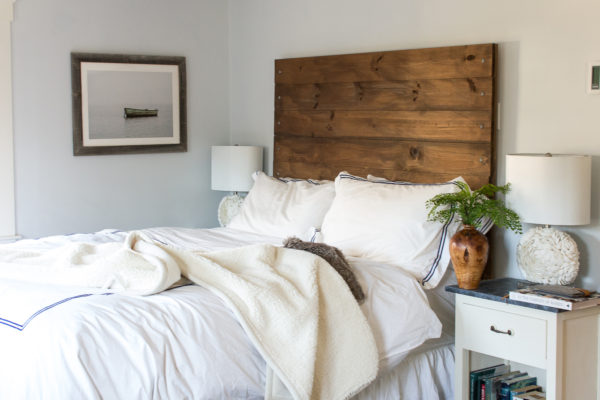 Do you guys like the fern or evergreen better?
Max and Poppy decided to "photo bomb" 😉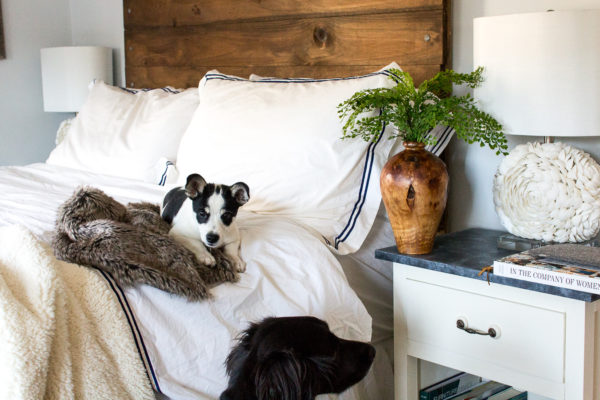 These two really crack me up! I'll share more about how they're getting along later this week.
There are a few other items on their site that I think you'll love. Here are a few more of my favorites!

Natural Clay Planter * Bamboo Deer * Magnolia Garland
Soapstone Pizza Stone * Reclaimed Wood Knife Block * Wine Barrel Tray
Porcelain Salad Bowl * Living Wall * Eco Picnic Basket
What do you think you'll use your gift card for? I'll keep my fingers crossed for you!
Win $100 Shopping Spree to Bambeco
The giveaway will run from today through next Wednesday.
I'll announce the winner once the giveaway closes. Good luck!
Enter below: