"Let our lives be full of both THANKS and GIVING"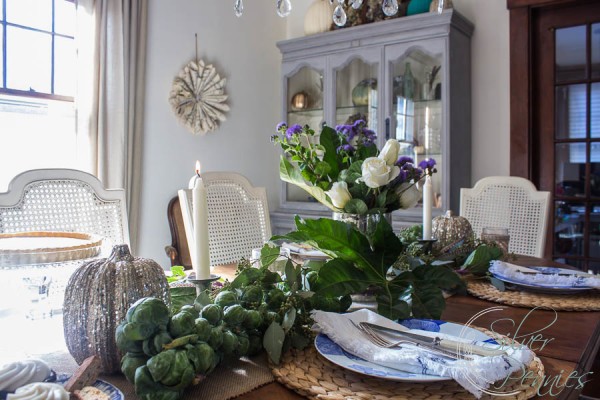 Thanksgiving is such a lovely holiday and extra special in my house. It is my mom's and my husband's (even though he's English) favorite holiday.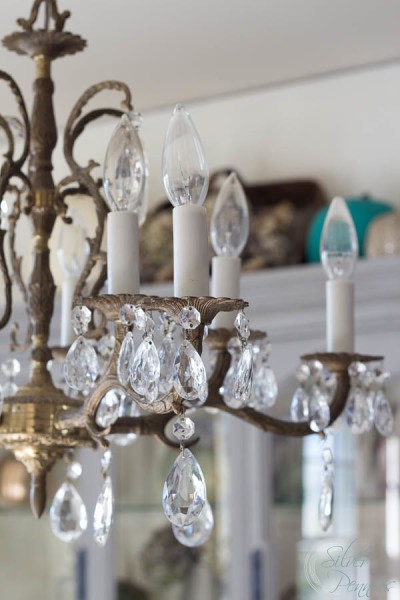 My friend Bre over at Rooms for Rent has been sharing a different tablescape each day this week which she took you through step by step. She's now invited 12 good friends to share some more inspiration.
I really love decorating tables and mantels maybe it is from growing up in a restaurant 🙂 This is what I came up with for our table.  I started with the woven placemats from Ikea and the burlap runner from Target.
Then, I layered fresh greenery: eucalyptus, ornamental cabbage…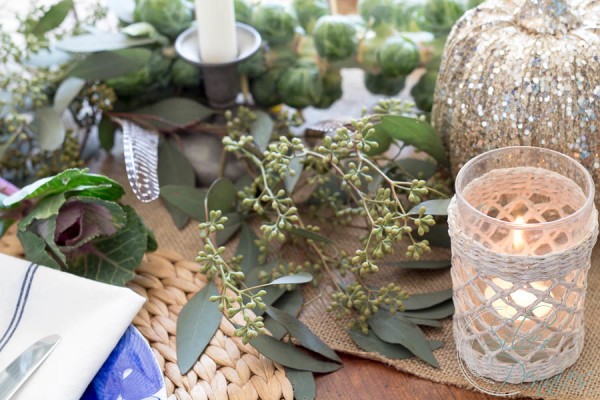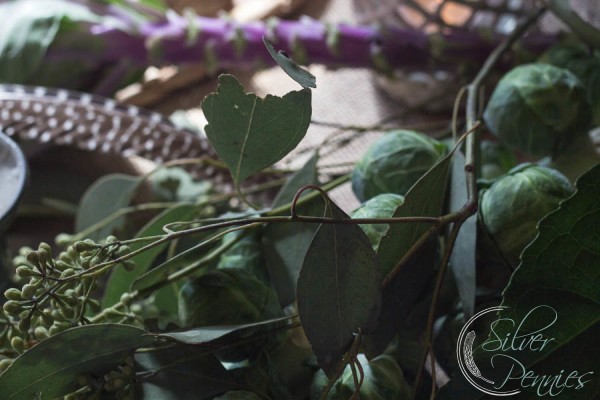 Oh, and brussel sprouts!  I know that might be a little unconventional, but I LOVE them.  If you love them too you might want to try this recipe as a side.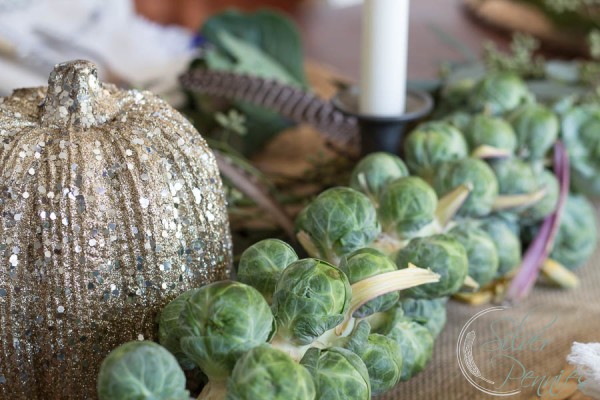 I think they are so darn cute!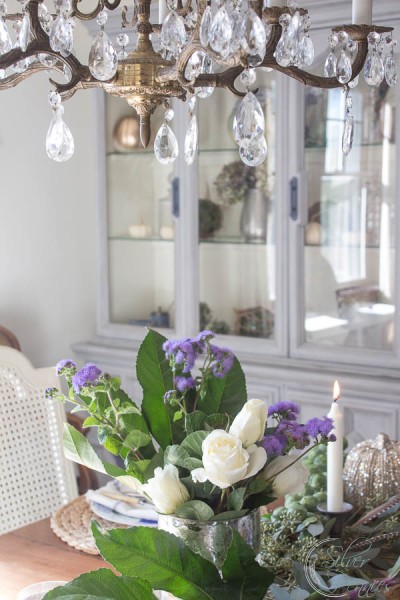 In the center is a mercury glass vase filled with white roses, small purple flowers and more ornamental cabbage.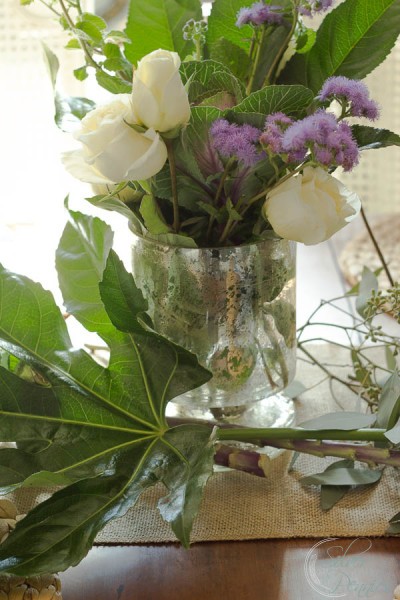 Oh, and giant fig leaves!
Pewter candle sticks hold long tapers from Ikea and small woven tumblers from Target hold tea lights.  The glittering pumpkins are from Paperscapes in Cohasset.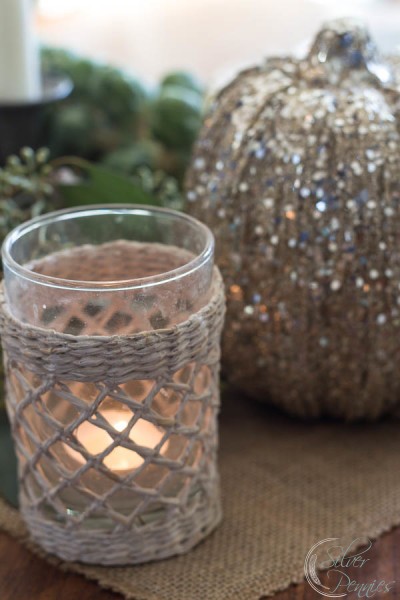 I like to keep my decor simple, especially for Thanksgiving.  We cook and there is always a lot going on in the kitchen that I like to have the table very simple.
For this tablescape, I've used Japanese china my mom gave me.  She knows I love blue and white.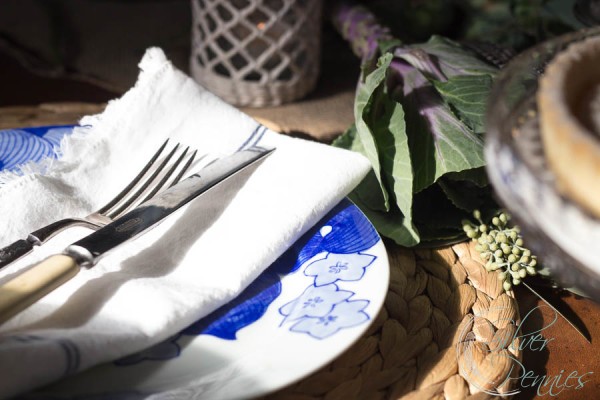 I found the gorgeous linen napkins when I was shopping with Shannon up in Toronto at Chapters.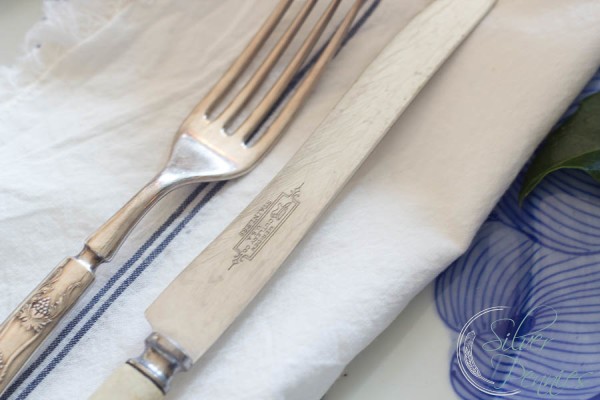 The knives were my grandmother's.  We called her Maas.  I miss her so much and wish she got to meet my boys, but I know she's watching over us.
It wouldn't be Thanksgiving without some sweets, but my favorite is Pumpkin Pie.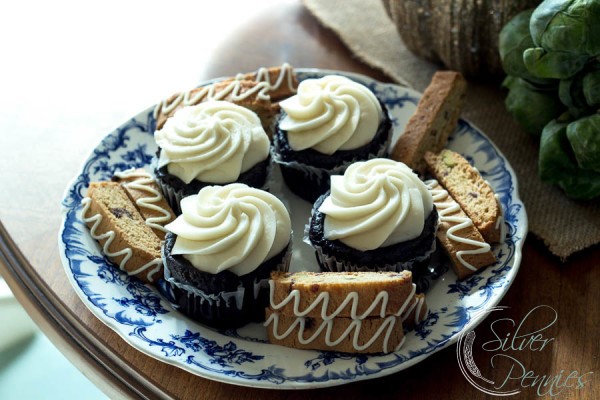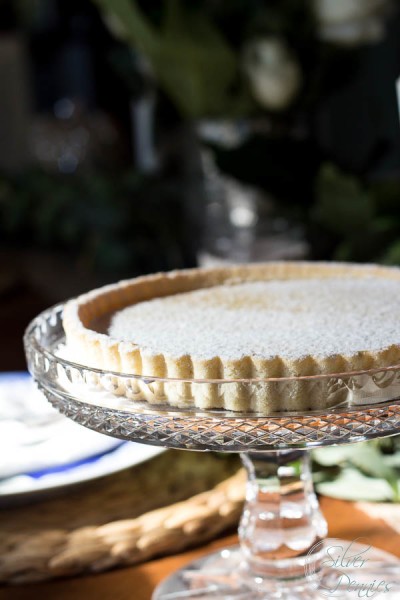 This crystal pedestal was also a gift from my mom.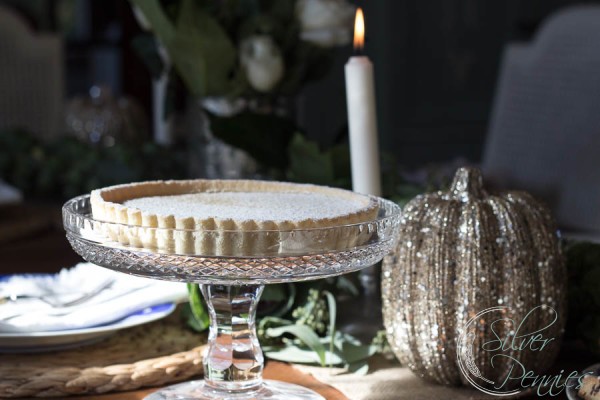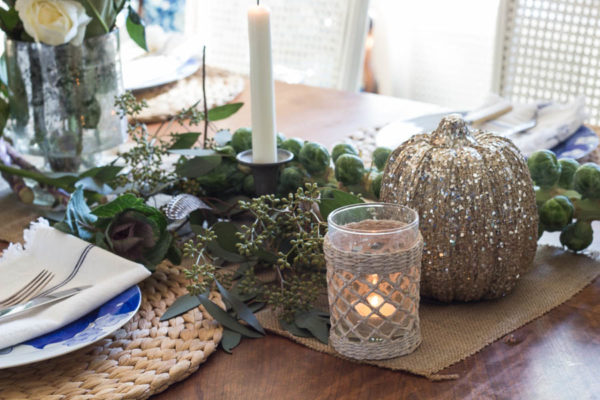 The holidays are a time to be thankful for so much.  Sometimes I complain but I don't mean to.  I am so lucky to have so much love in my life. It is wonderful to share laughs and good food with the ones I love.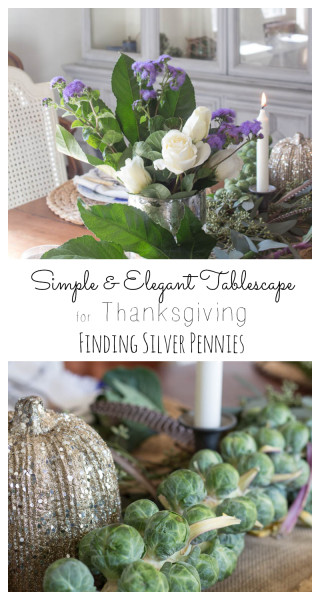 I can't wait to see what my friends have been up to!  I know you'll be inspired by their Thanksgiving traditions and tablescapes!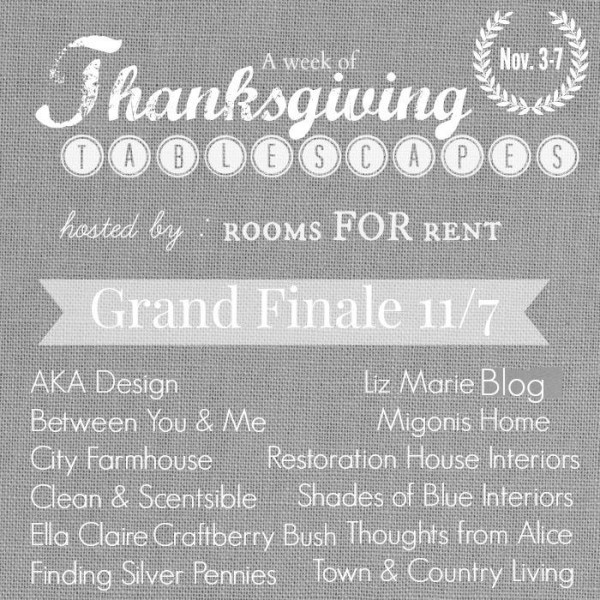 Make sure you visit these amazing bloggers and their wonderful Thanksgiving Tablescapes as well :