Happy Memorial Day, friends!  We're getting ready to celebrate this very important day with our family.  Conor is marching in the parade with his Little League team and we'll go to the dedication on the field after to commemorate all of those who have served our country. America would not be the same without them.
This weekend also marks the unofficial start to summer where we in the Boston area get outside after being buried under snow and suffering frigid temperatures from December through March.  It now feels like summer and this weekend we've fired up the grill.  If you're looking for some great and easy summer recipes, I have the perfect cookbook: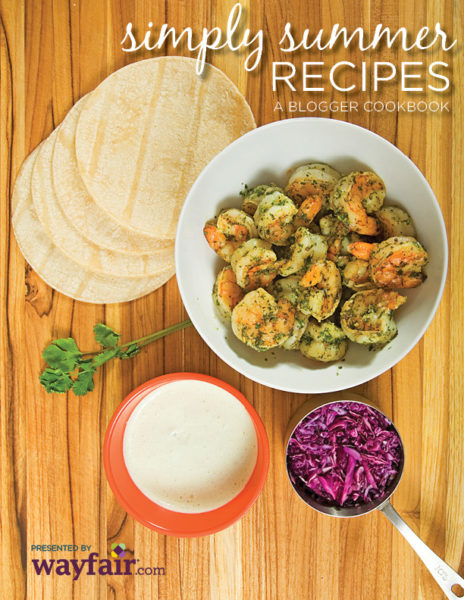 My friends over at Wayfair, have collaborated with bloggers to find the best recipes to enjoy with friends and family this summer. The cookbook is free and is beautiful. Each recipe has a gorgeous photograph (I hate when cookbooks don't have pictures, don't you?). Click here to get your free cookbook!
You all know we love to entertain here in Scituate and we keep things simple on the back deck.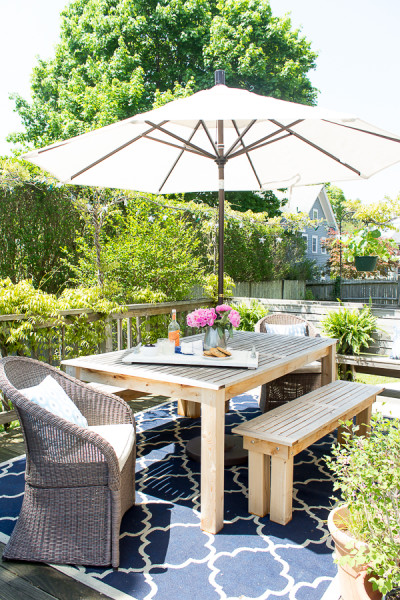 Everything is brought outside!
I have two recipes in the book: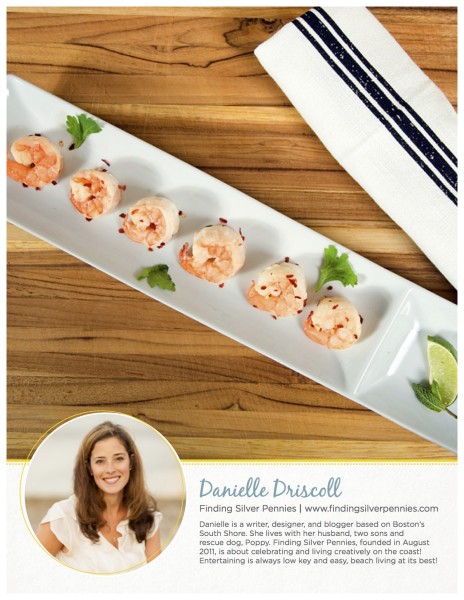 Here's a shot of the same shrimp on our back deck: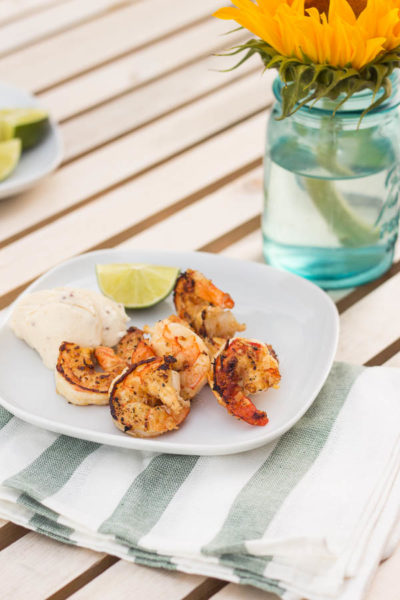 These are a crowd pleaser – the hardest part is deveining the shrimp!
For more of my easy recipes click here!
I hope you enjoy this beautiful cookbook. There are so many great recipes from cocktails, starters, salads, sides, main courses and desserts! Wayfair's got you covered! Happy Memorial Day!