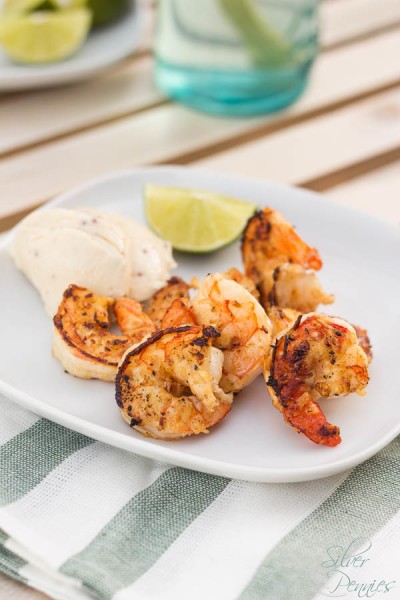 One of my favorite things about traveling is trying new food.  While we were away the boys tried so many new things.  John found out he loves pistachios, gerkins and paella while Conor LOVED the shrimp his aunt cooked on the BBQ.
Luke's brother's family moved to Australia a few years back and they are quite good at shrimp on the barbie and had this delicious shrimp a few times while away. Although in England they call them prawns.  Anyway…
Over the weekend, we tried to make Sarah's spicy grilled shrimp and it was just as amazing as when ate them in Spain.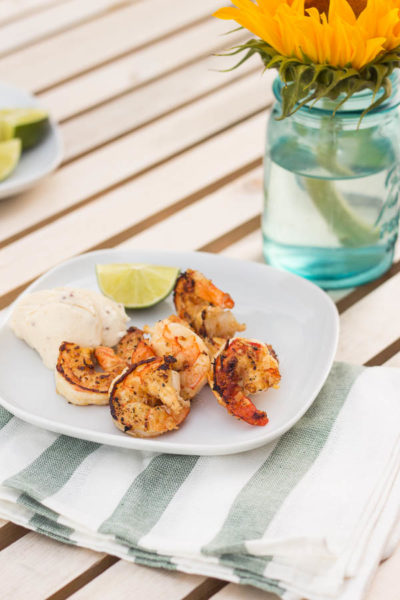 We got shrimp from Mullaney's Fish Market in Scituate Harbor on the way back from Heritage Days.  It didn't take long only a few minutes to prepare and to grill.
I know this easy summer recipe will make your next grilled diner a success.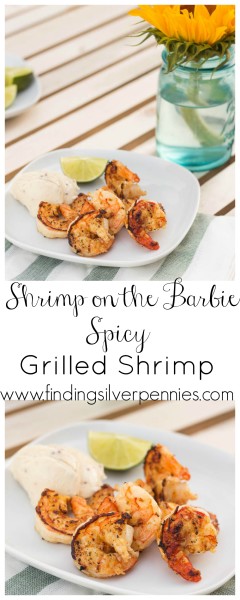 Sarah's Spicy Grilled Shrimp (Shrimp on the Barbie)
Ingredients
serves 4 as appetizer
1 lb of Shrimp (I got large shrimp 18-22)
Juice of two limes
Olive Oil (1/2 Cup)
2 Cloves of garlic, chopped
Crushed chili flakes (to taste – more if you like spicy).
Method
Wash your shrimp and devein, also defrost if frozen.  Make sure you get large shrimp because they will shrink down once cooked.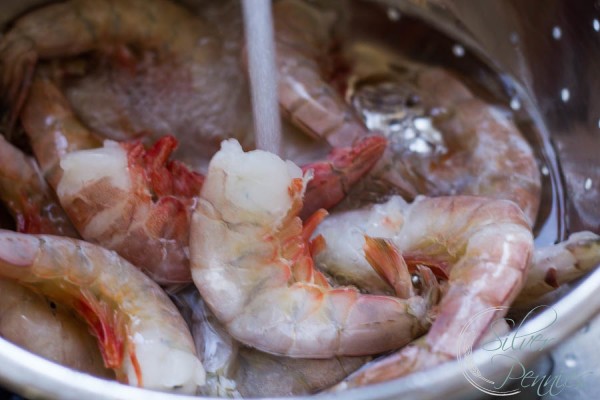 In a small bowl mix up, lime juice, olive oil, crushed garlic and crushed chili flakes. The chili flakes at the spice so go light with them if you or your kids don't like spicy foods.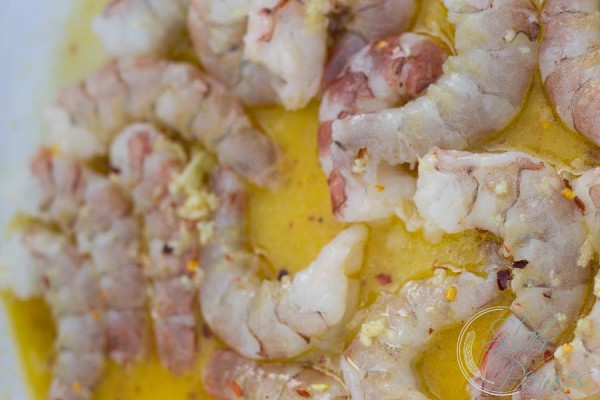 Allow to marinate.
Then fire up the grill and throw the shrimp on the barbie! They will be ready in no time.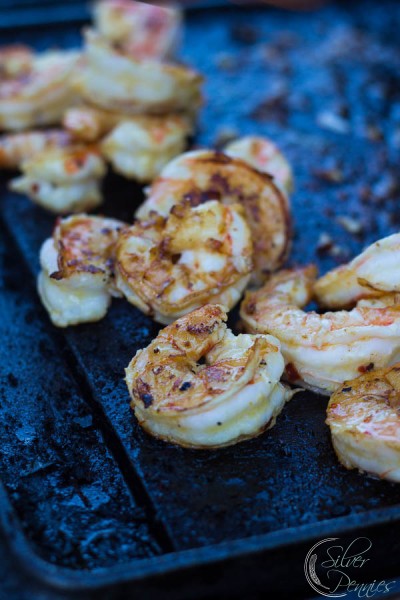 Turn once on the grill and then serve.
We had our's with extra lime and a lemon mayonnaise.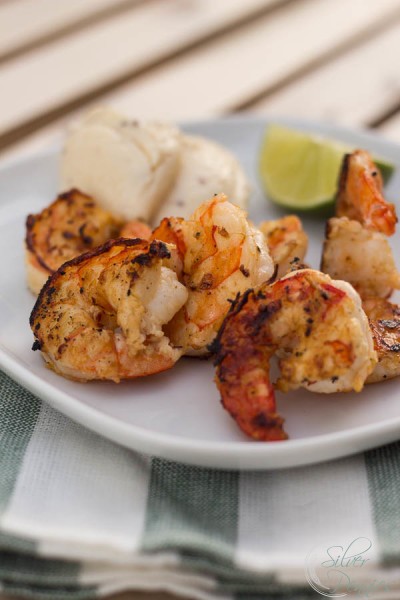 The perfect summer dinner. The tangy lime mixed with the spicy chili and that delicious flame grilled flavor. Yum.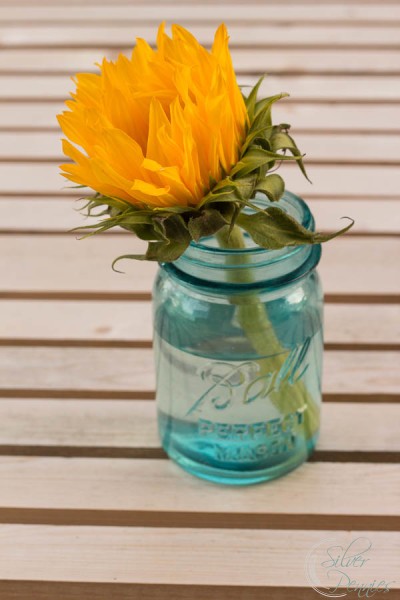 No extra dishes to wash just extra time to sit out on the deck and enjoy the cool ocean air.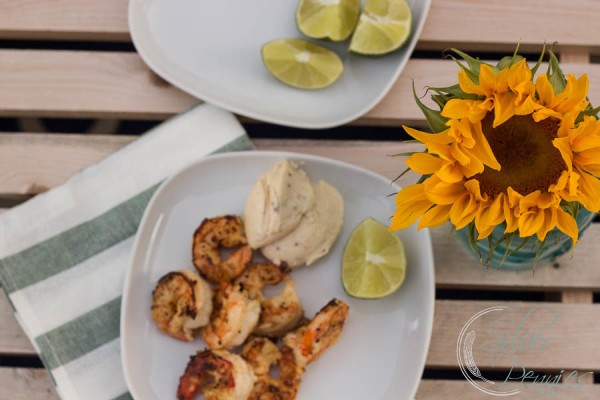 I also grabbed a photo of my dinner: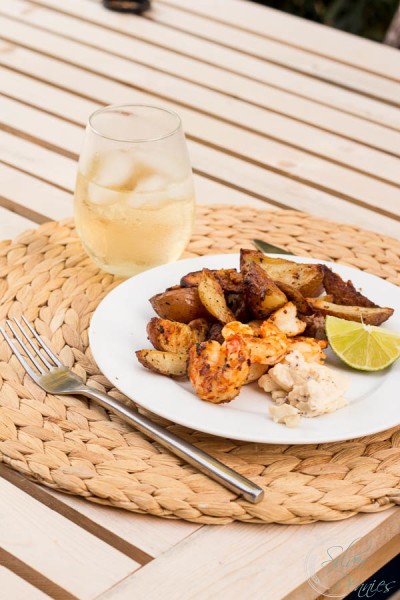 We had ours with Old Bay Potatoes, also grilled, and chilled Pinot Grigio.  Luke happened to snap this of me with his phone.  Ha! Ha!
#keeping it real #blogging #foodie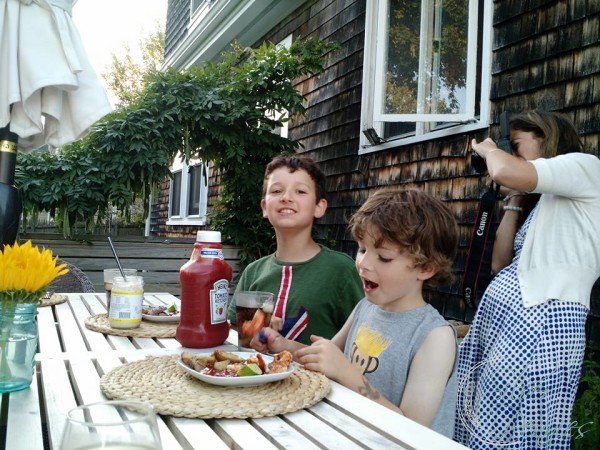 Hope you'll try this super delicious, healthy and easy recipe!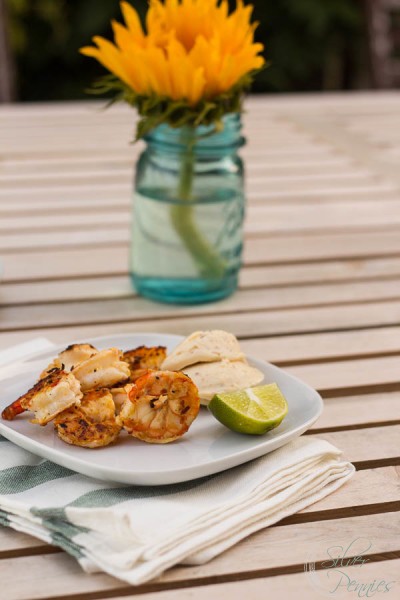 Sharing with: