This is a sponsored post.  I've partnered with HomeRight on this post and after trying the Finish Max Pro Fine Finish Sprayer on a few furniture projects I thought I needed to share this wonderful product with you.  
Thank you all so much for your lovely comments on our guest room makeover last week!  I'm so excited because today I'm sharing a bit of the "behind the scenes" of making that room a reality.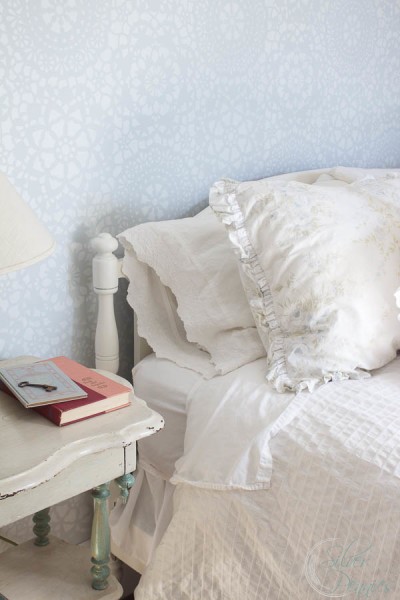 You all know I LOVE painting furniture and you probably think I like to paint all things.  Well, the truth is I hate to paint beds.  I find them tedious.  I usually run into bleed through issues on them and really most of the bits you paint you don't even see.  So…..  I've been putting off painting my childhood bed.
Until I received this sprayer from my friends at HomeRight.
This is how it looked "before":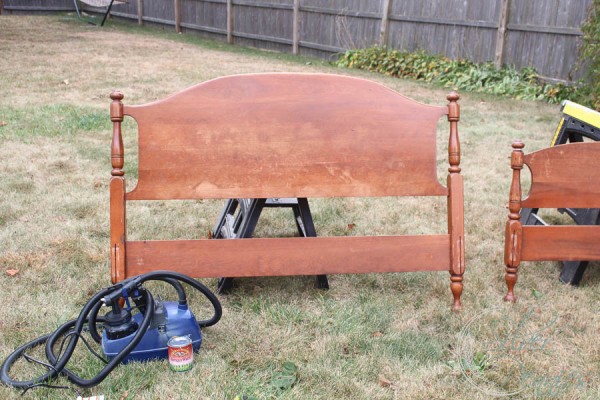 It is a great bed, old Ethan Allen maple, but it really needed some TLC from years of salt air when my parents lived right on the water on Lighthouse Road.
I decided on a creamy white – General Finishes Antique White.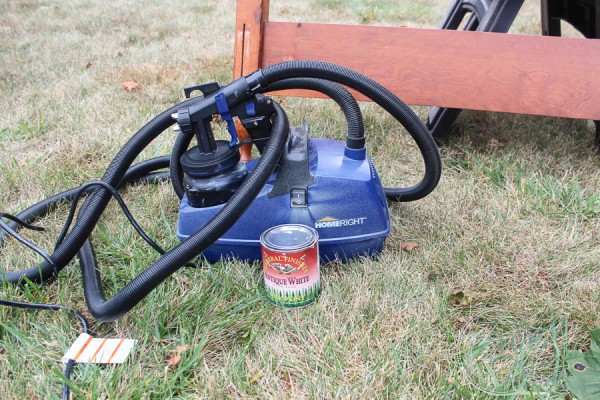 I sanded the piece down and sprayed it, BUT had a bleed through issue so did three coats of Benjamin Moore's Water Based Primer.  Then, it was time to get the sprayer out again.
It is important to read the instructions first and with HomeRight's manual this sprayer is so easy to use.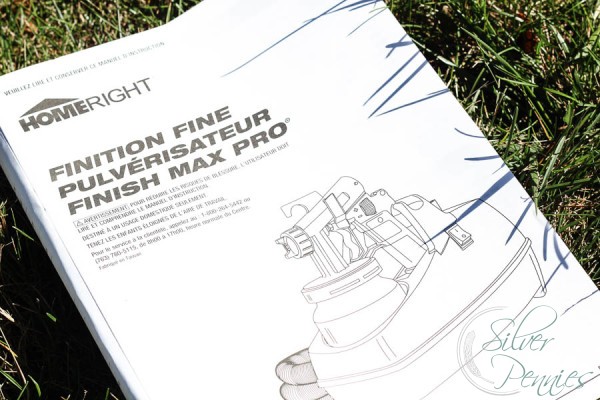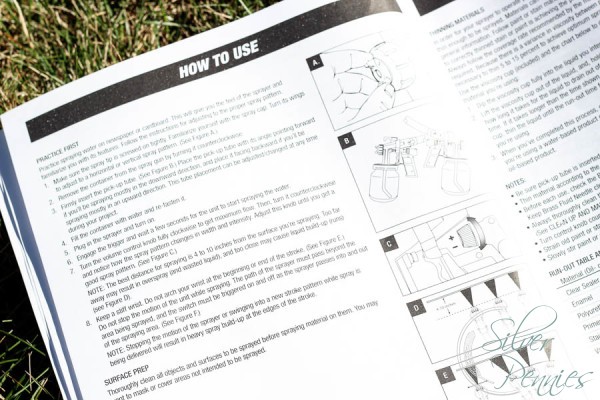 To get a feel for the sprayer, I started with just water in the container and sprayed it on a cardboard box.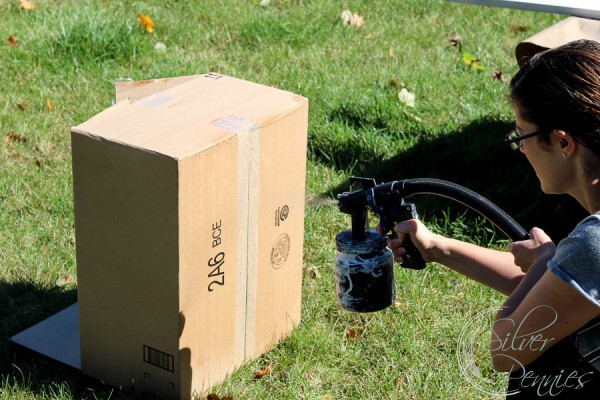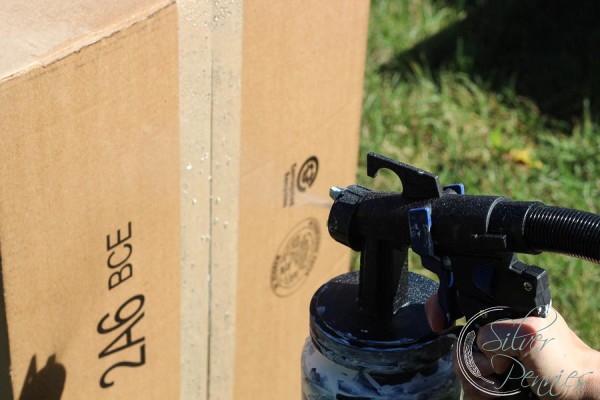 There is a little dial on the side that enables you to control the strength of the mist from the sprayer and you can also position the air cap to spray horizontally or vertically.
When I was comfortable, it was time to put paint in the container and I watered the paint down slightly with water.  The viscosity cup made it easy to measure and make sure the paint was the right consistancy.
Again, I tested on cardboard (with paint in the container):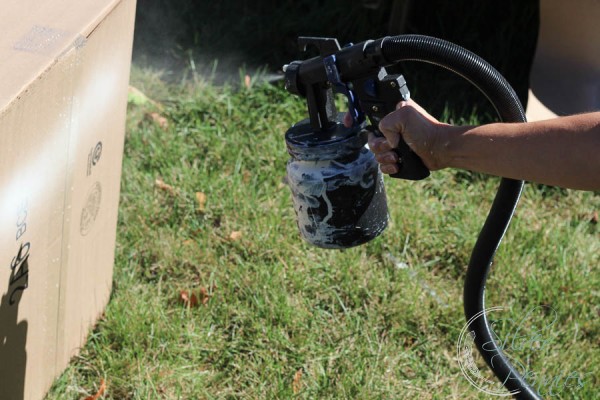 Then it was time to paint the bed.  Hooray!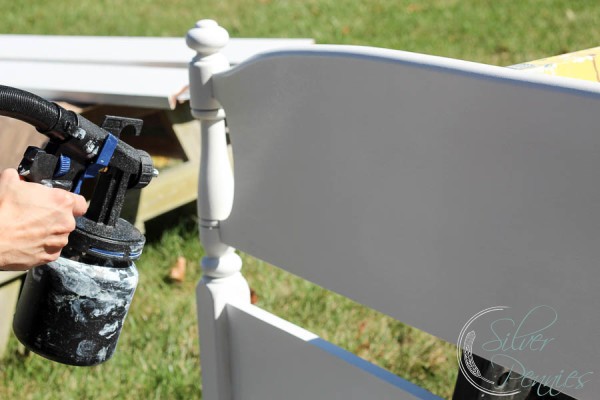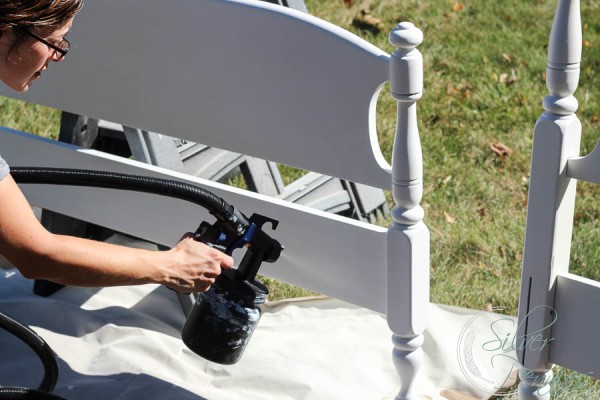 The manual recommends long sweeping motions.  This sprayer is so much fun to use! I ended up doing three light coats which dried extremely quickly.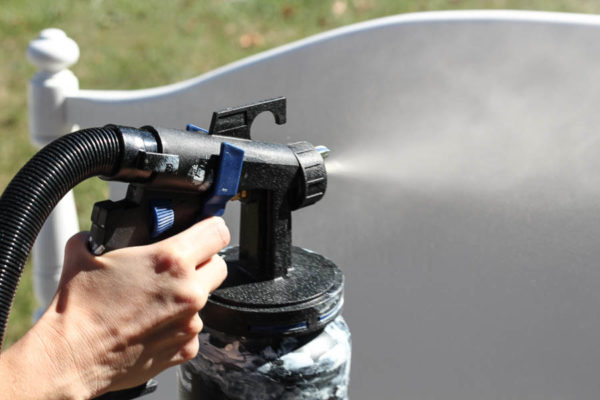 The finish it gave on the bed is also amazing, nice and smooth almost like a factory finish.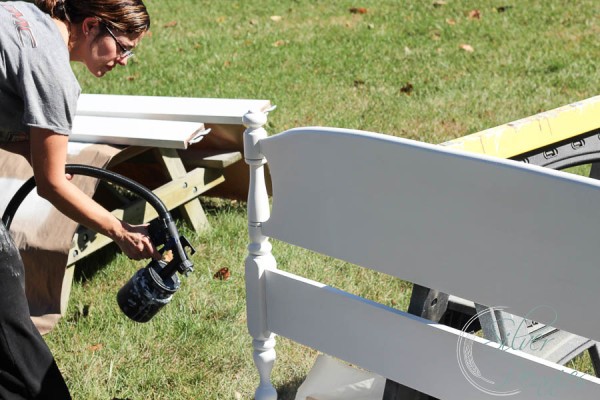 Even my hubby got in on the action.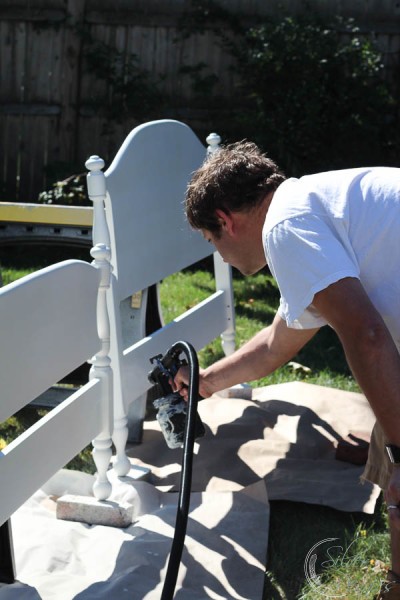 He doesn't like painting as much as me (if I tell you the truth, he doesn't like painting at all), but I had to pry this sprayer out of his hands! He thought it was so fun to use!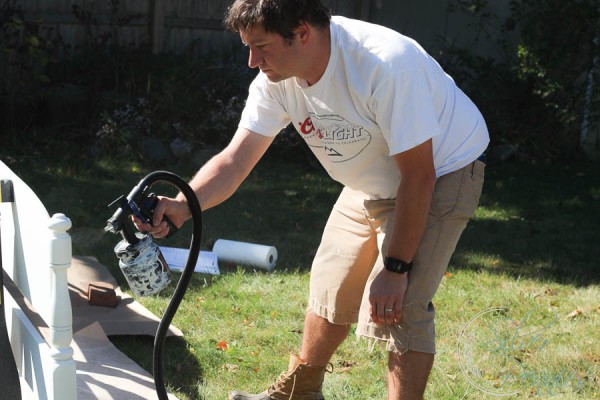 I've ended up painting several pieces now with it – the bed, the gateleg table in our living room and a little detailed shelf that has been in the basement for ages.  The Finish Max Pro is excellent for very detailed pieces of furniture or things you don't love to paint like beds (for me).  I will definately be using this sprayer on our cabinets when we do the kitchen over and any mid century pieces I find!
We finished this bed so quickly thanks to the Finish Max Pro and HomeRight.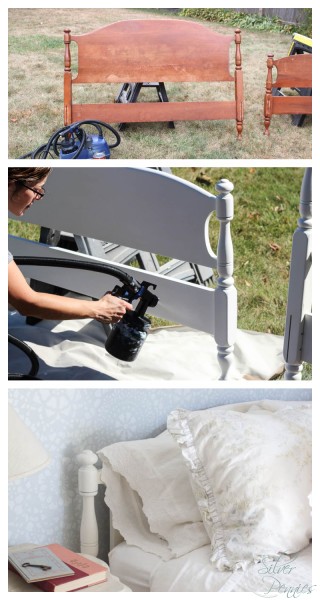 Another added bonus, with this sprayer is the easy clean up. Everything comes apart easily and cleans up with soap and water for waterbased paints. The manual covers everything and trouble-shooting with illustrated pictures.  Other than paint, you can also spray clear sealer, enamel, polyurethane, primer, stain and varnish.  So it pretty much does it all for you!
Our guest bed is looking so amazing too and Poppy (our dog) is thoroughly enjoying sleeping on it.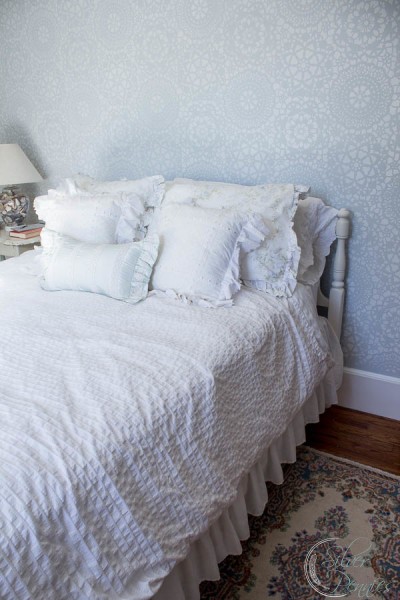 I know I'm going on and on about how wonderful the sprayer.  It really is wonderful.  What kind of friend would if I didn't give you the chance to win one?!?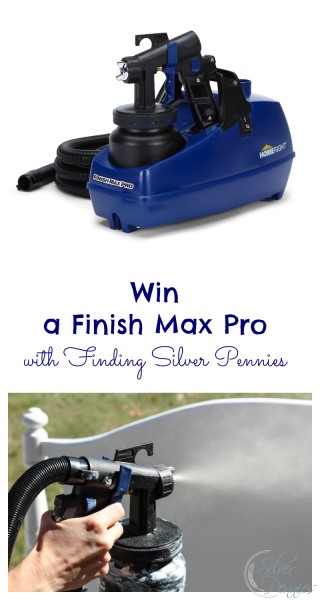 One lucky reader will get their own Finish Max Pro Fine Finish Sprayer
To enter this giveaway:
Leave a comment
For additional chances, "like" HomeRight on Facebook or follow them on Instagram and let me know you did.
For another chance, share this giveaway and let me know you did.
The giveaway is only open to US Residents due to shipping purposes.
The giveaway will be open for a week and ends on Sunday, November 16th.  A winner will be announced on Monday!
My fingers are crossed for all of you!
THIS GIVEAWAY IS NOW CLOSED, THANK YOU FOR ALL THE COMMENTS AND INTEREST.
THE WINNER IS:  LINDA HAMILTON
Sharing with: