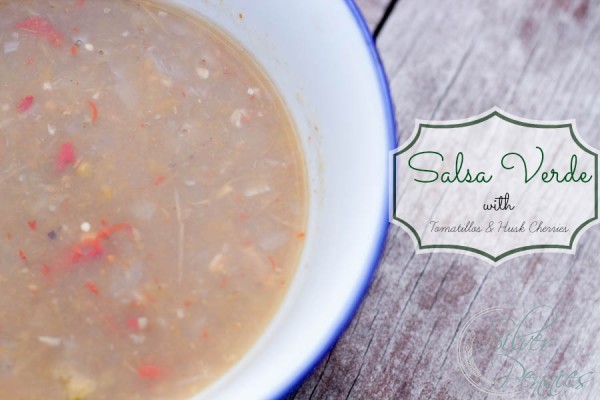 I'm a chip and dip girl.  If I'm at book club or a party, I always cuddle up to the chip and dip bowl.
Do you do the same?!?
Don't worry your secret is safe with me.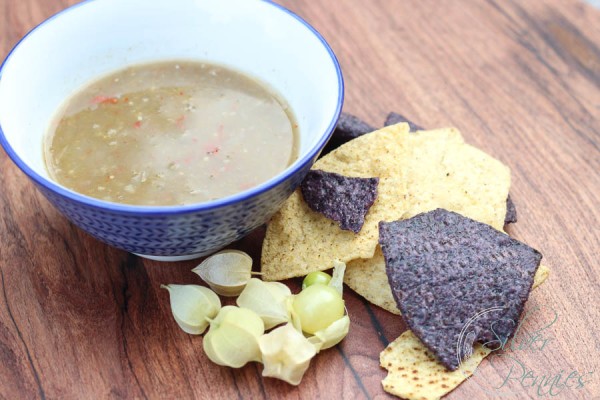 This summer we grew (or tried to grow) a variety of plants on our deck.  BUT I think it was a bad year because the spinach fizzled, the basil flopped and we only got a handful of tomatoes.  We had one chili on our two chili plants. Here it is: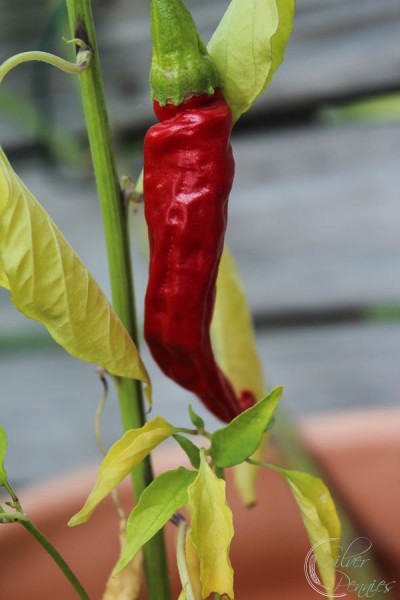 The tomatillos and husk cherries seemed to like their spot out on the deck and we have quite a few of them.  So I've been waiting to make our own Salsa Verde.  I know, I know.  Verde means green, but that red chili really wanted to be a part of this dish.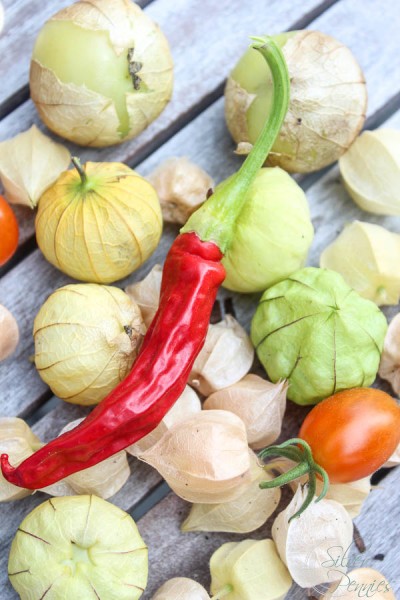 I always knew the tomatillos were going to be part of this recipe.  The husk cherries, well, they wanted to come to the party too!  As an aside, husk cherries are delicious straight off the plant (after you removed the husk first).  They are super sweet, almost like a real cherry and I love them on top of my salads too.
So this is How to Make Salsa Verde:
Salsa Verde with Tomatillos and Husk Cherries
1 pound tomatillos, husked 1 pint husk cherries, husked
1/2 cup finely chopped onion
1 teaspoon chopped garlic
1 chili pepper, minced and seeded
1 tablespoon chopped fresh oregano
1/2 teaspoon ground cumin
1 1/2 teaspoons salt, or to taste
2 cups water 2 tablespoons chopped cilantro – our cilantro died before we could make this recipe 🙁    Method: Remove the husks from the tomatillos.  I really love the paper husks.  They are so delicate and remind me of paper lanterns.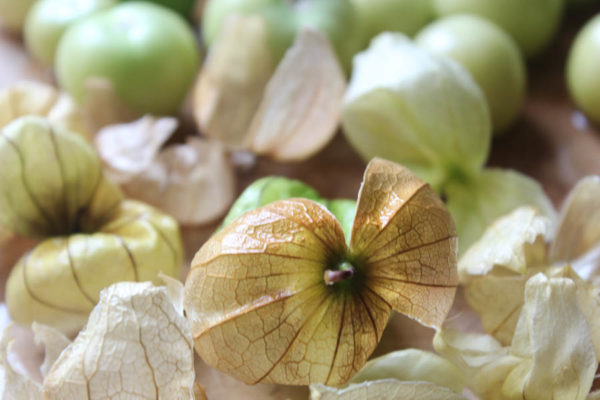 Place tomatillos, onion, garlic, and chile pepper into a saucepan. Season with cilantro, oregano, cumin, and salt; pour in water. Bring to a boil over high heat, then reduce heat to medium-low, and simmer until the tomatillos are soft, 10 to 15 minutes.  For the last 5 minutes, add the husked husk cherries.   Using a blender, carefully puree the tomatillos and water in batches until smooth. I chilled in the fridge for a little while. I always like my salsas and guac cold.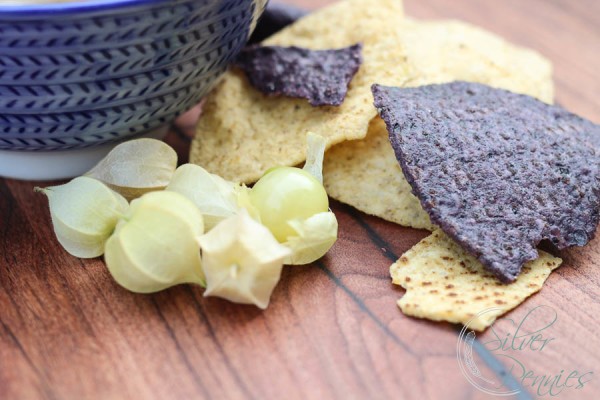 I served this with some organic tortilla chips, but this salsa would also be amazing over chicken, fish or over eggs for breakfast.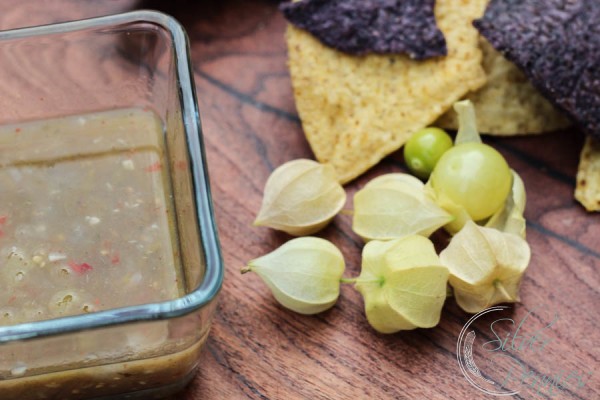 It has a nice flavor filled with the tang of the tomatillos, the sweetness of the husk cherries and the authentic Mexican flavor of cumin powder.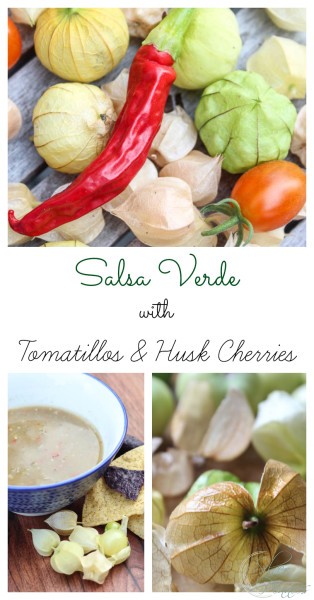 Sharing with: