I love taking every day materials and making something else with them. I'm excited to share how to make paper roses with you today.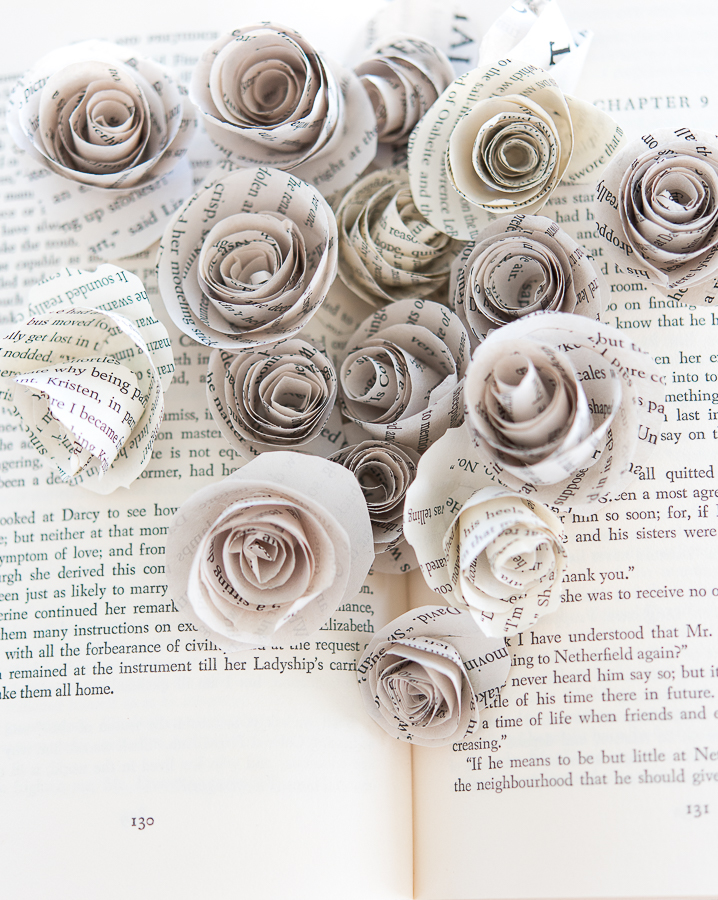 Last week my boys were off on school vacation. I really enjoy spending time with my kids when their off from school. The weather wasn't the best, lots of rain, but we did many crafts. One day our beautiful library offered a free class on how to make paper flowers. I signed us up right away!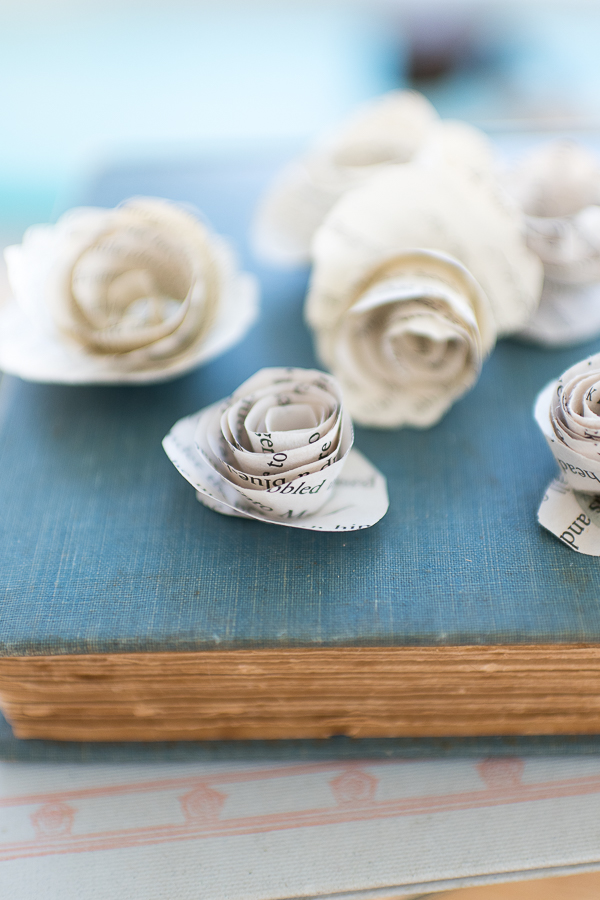 John and Conor both LOVE books and love crafting. It seemed like the perfect way to spend an afternoon. The flowers were so fun to make that I thought it would be fun to share with all of your at home. It's a wonderful way to spend a few hours and very meditative. You probably have everything you need for this little craft too.
Oh, before we get started. Do you like my flow blue pitcher? I found it the other week at my favorite charity shop. I think it was $16 😉 It just had to come home with me.
How to Make Paper Roses
I've included several affiliate links for your convenience.
Materials
Old Book Pages (you could also use craft paper, sheet music or tissue paper)
Hot Glue Gun
Pencil
Round Containers to trace
Gel Glue
Branches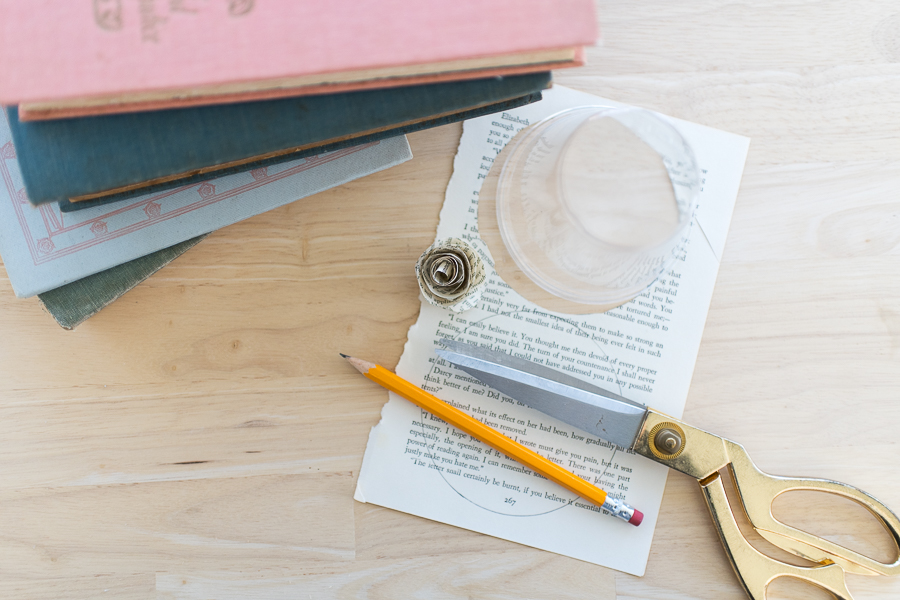 Method
Step 1 – Draw circles on your paper. Use different containers to make different sizes. The different sizes add interest to the craft.
Step 2 – Cut the circles out.
Step 3 – Cut a spiral into the circle but leave the round center.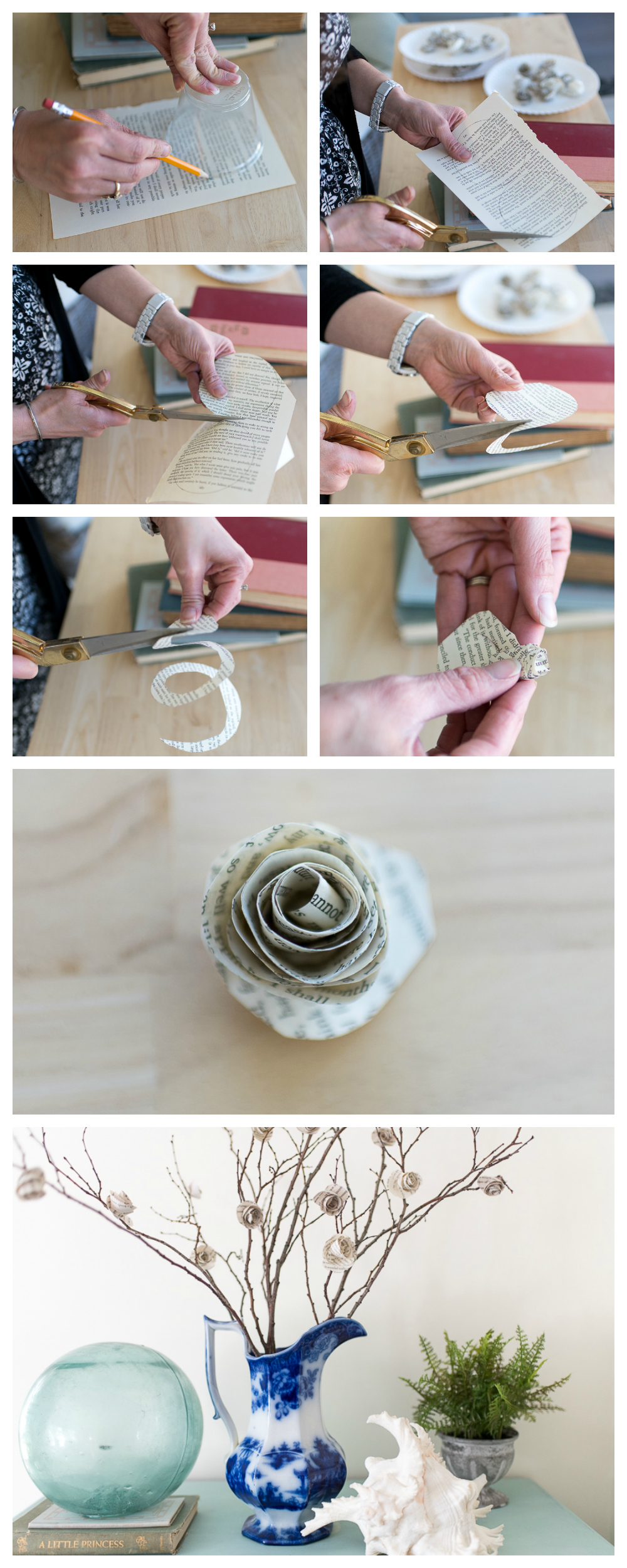 Step 6 – Hot glue your flowers to branches and enjoy!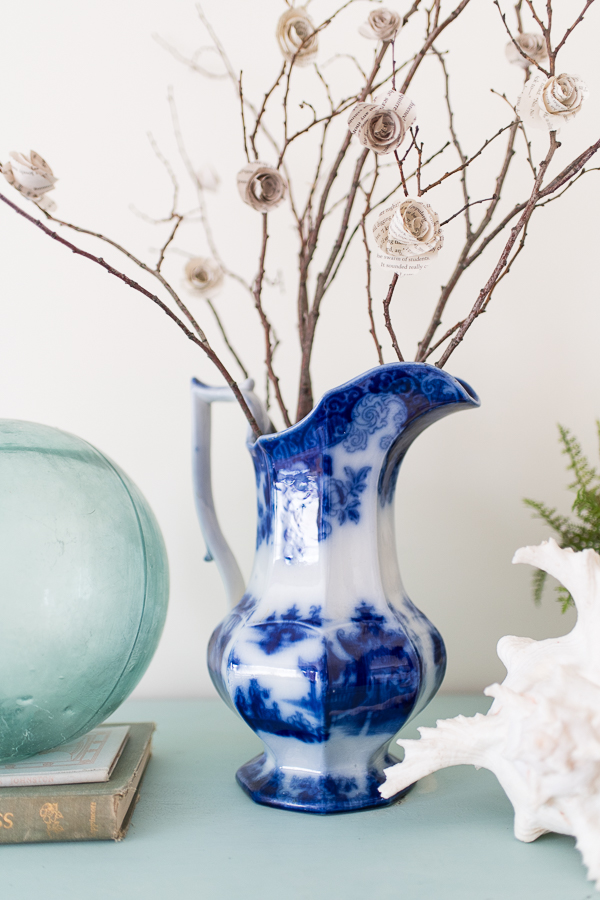 We've placed our paper roses and branches in this thrift store pitcher and I LOVE seeing something we created together. I smile each time I catch a glimpse of our paper roses.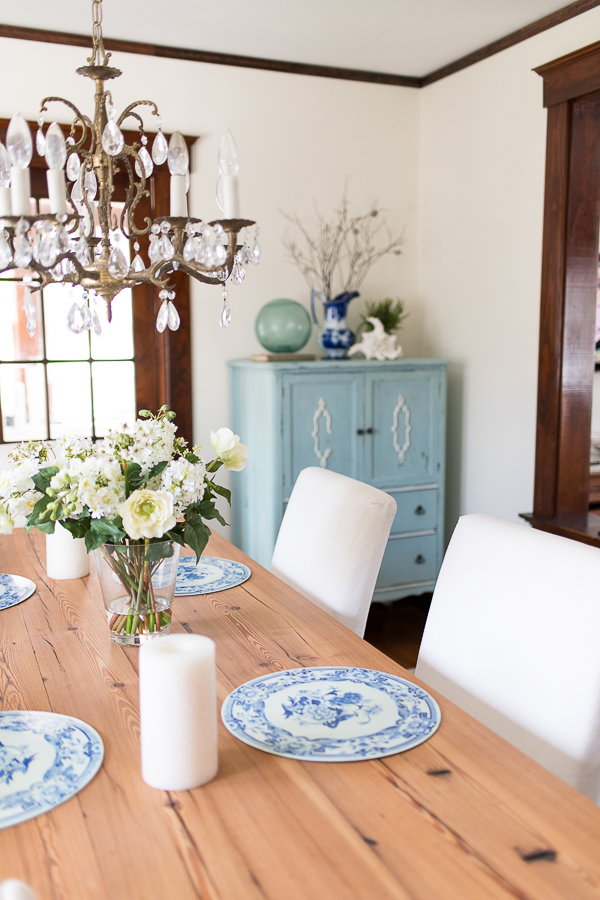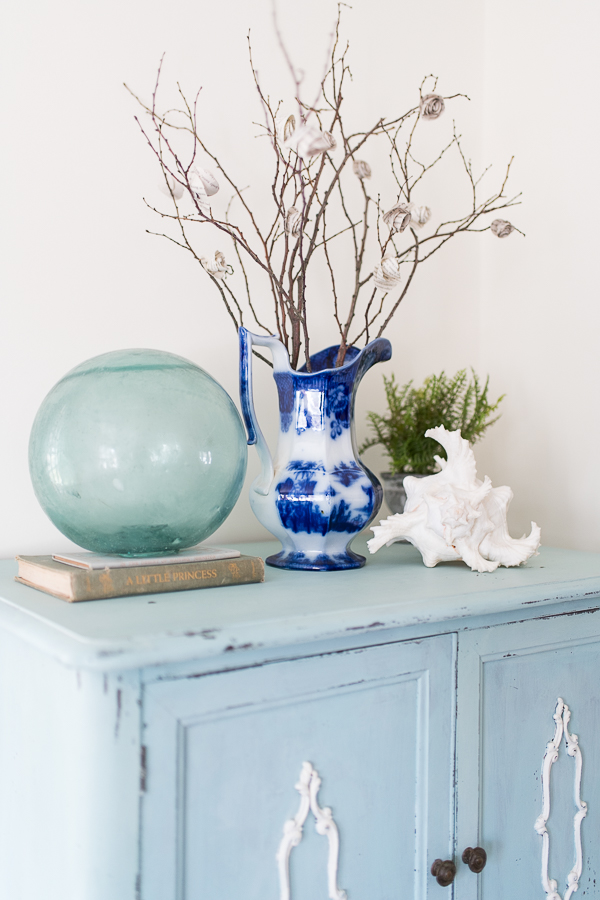 Don't they look so sweet?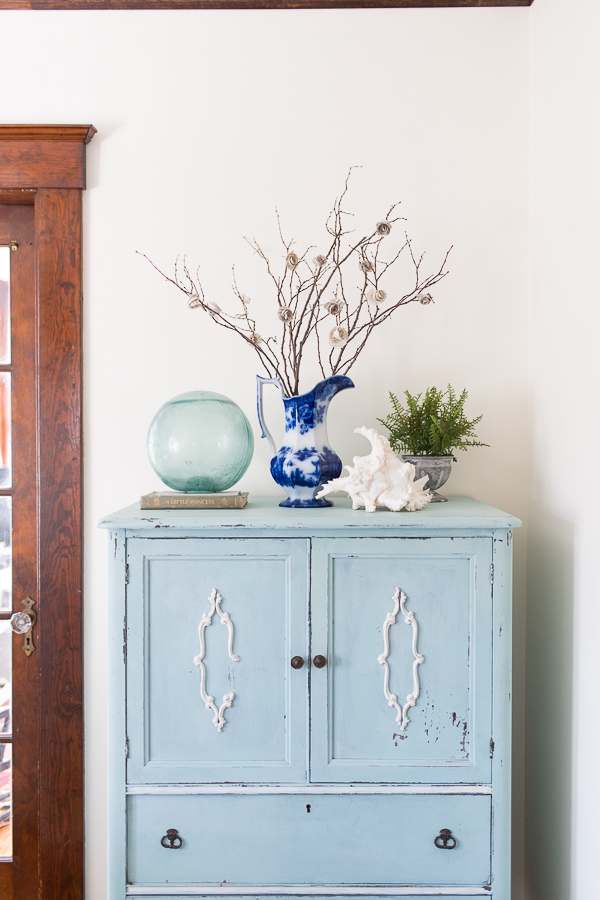 There are so many uses for them. You don't just have to put them on branches, I thought they'd make cute gift tags, or 3D art or gifts for book lovers.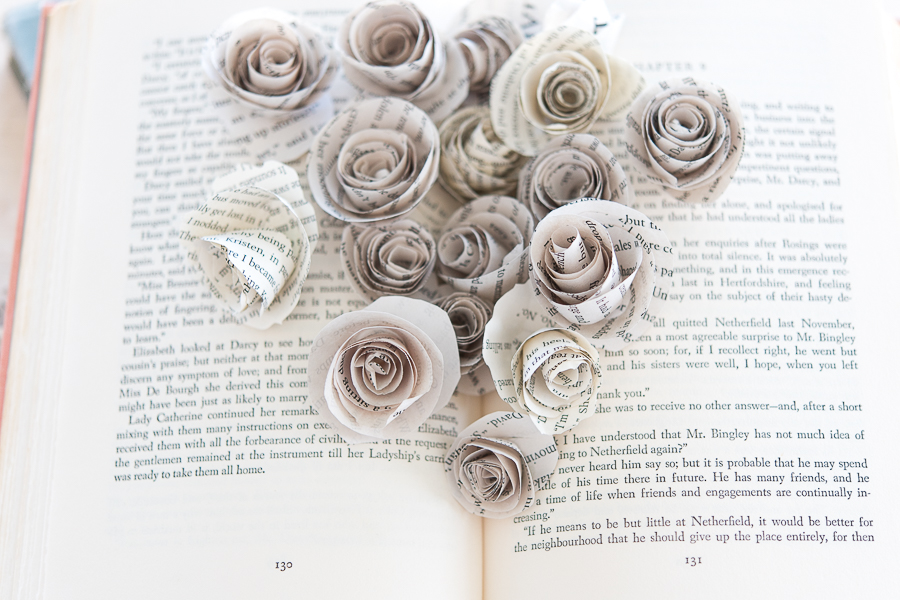 They even look pretty bursting out of a book: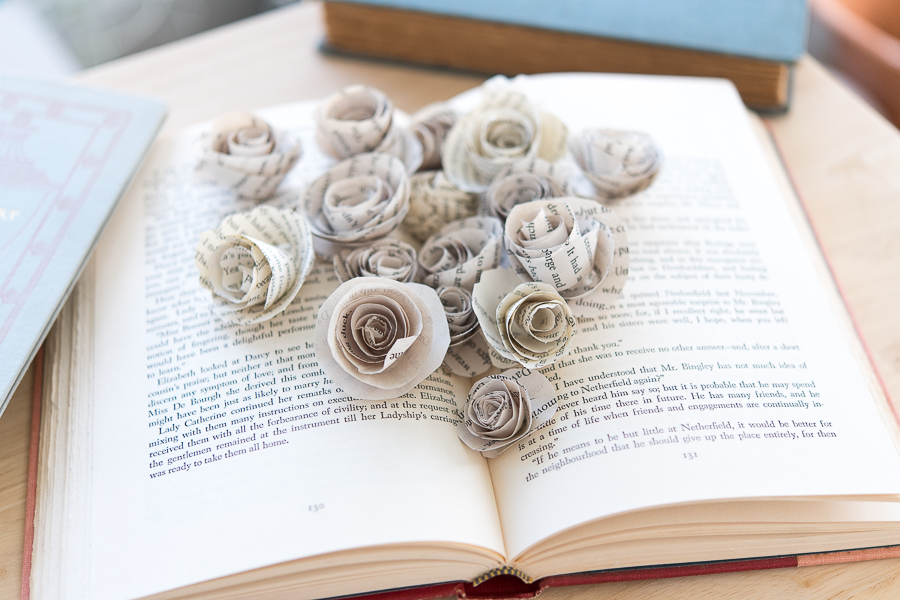 That's Pride & Prejudice by the way 😉
Do you think you'll makes some at home? We'd love to hear if you do!
I'd also love to hear if you know any more techniques for making flowers.
I usually get many questions about items in our home so I will include a full source list for the dining room below. Be sure to pin this for later, if you'd like to make some of our paper roses!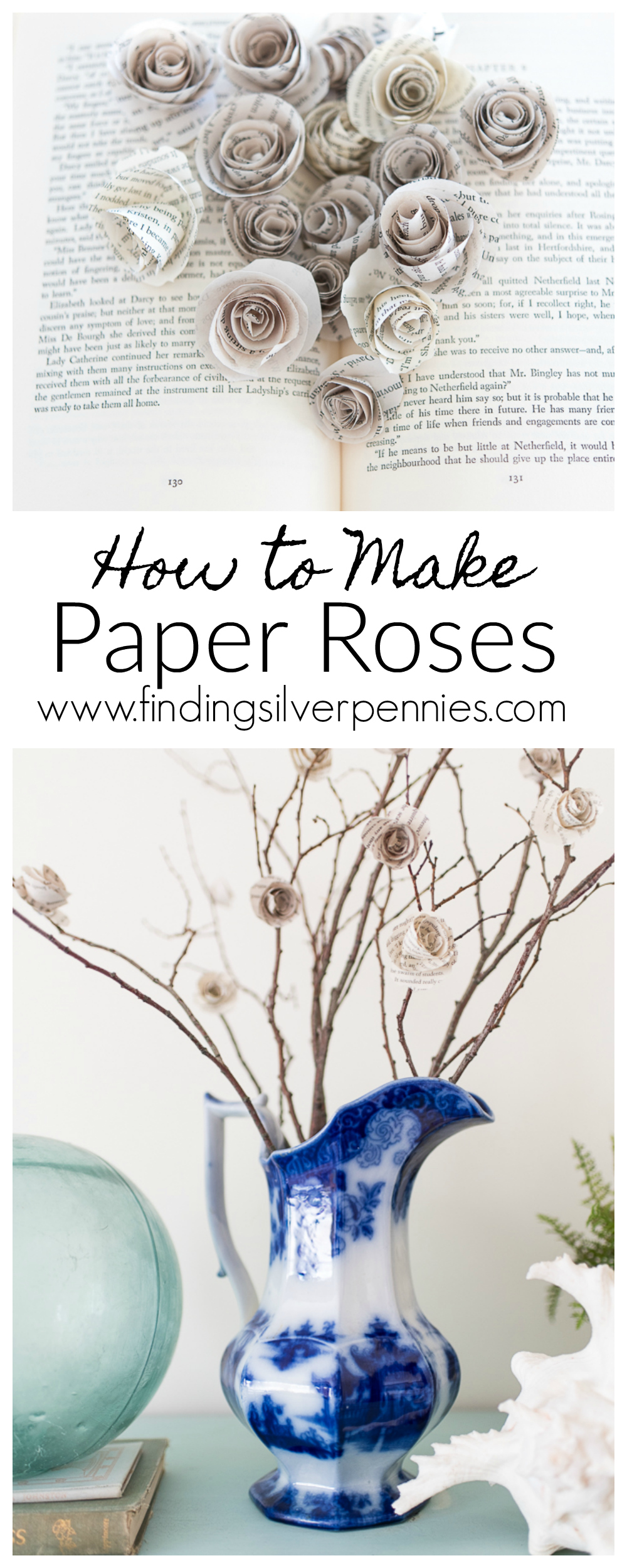 Dining Room Source List