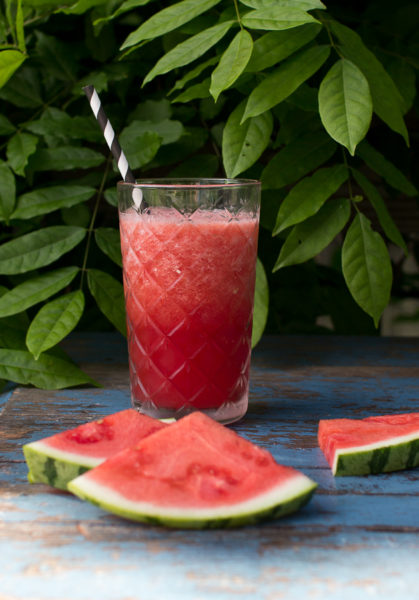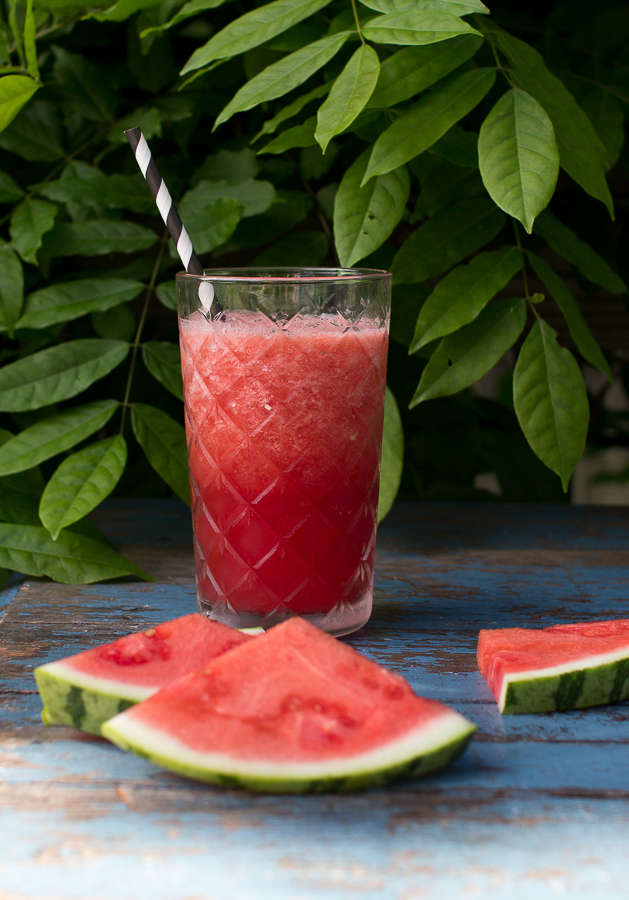 Watermelon tastes like summer to me.
I love munching on sliced watermelon outside in our yard.
Slushies are also a taste of summer.
When I was growing up, we lived out in the country. There wasn't any shops. I remember my mom driving down River Road in Andover and promising my friend Jimmy and I slushies from Barron's Country Store.
It was a highlight of summer's day, for sure,  especially when it was very HOT.
My kids love slushies, too, and I'll often get them at Target when we're shopping.
I don't love all the sugar in them though.
So I thought it would be fun to share a really easy and
healthy watermelon slushie recipe!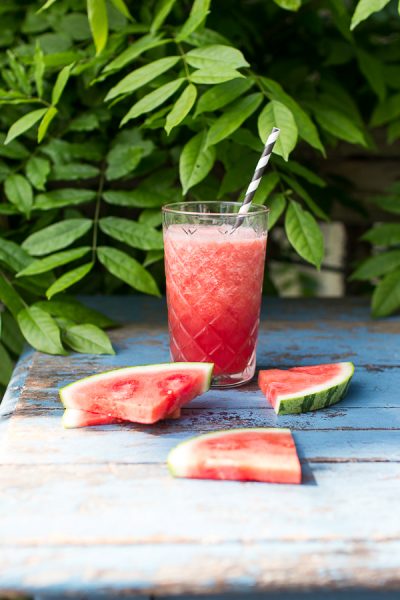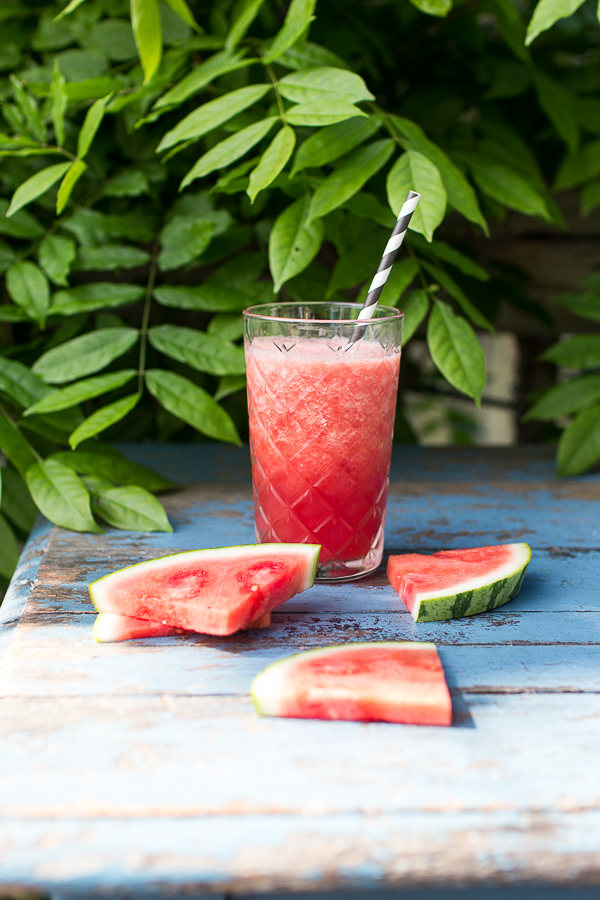 You're not gonna believe how easy it is to make this!
Healthy Watermelon Slushies
Healthy Watermelon Slushie perfect for cooling off in the summer heat!
Author:
Danielle Driscoll
Instructions
Cube watermelon. You need approximately two cups. Place in blender.
Add 6 to 8 ice cubes.
Add a cup of cold water to make blending easier.
Blend with blender until combined.
Pour into a glass and enjoy with our without a straw.
To make a grown up version of these you could also add Vodka.
I love making this for my boys without the worry of additional sugar.
I whipped up a batch when they got home from school yesterday.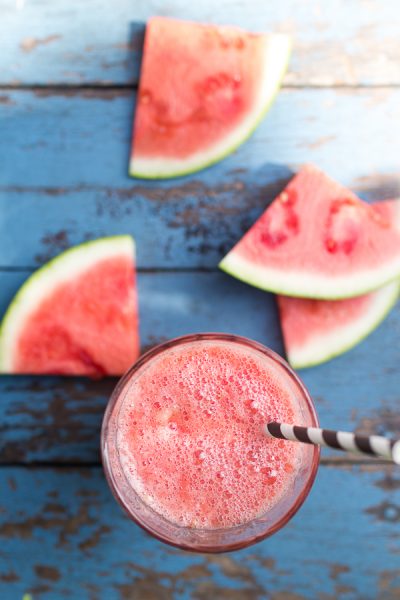 It's so refreshing on a hot summer's day too.
You can even make grown up versions by adding gin or vodka or even prosecco! Yum!
But they are also perfect as is!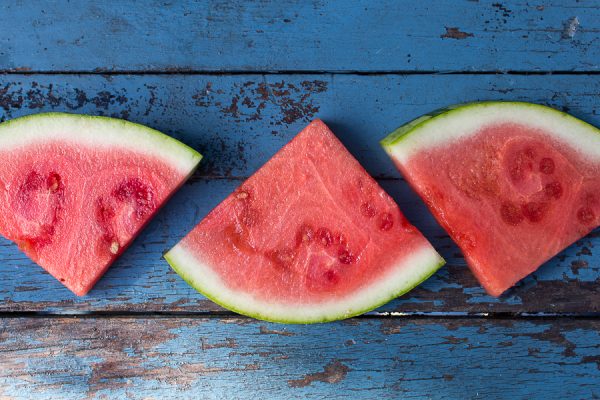 Do you think you'll try my watermelon slushies this summer?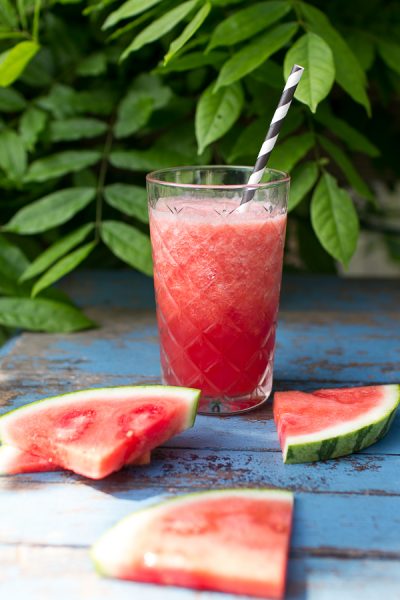 What refreshing treats does your family enjoy in the summer?
I often get asked about sources, so I'm including a list below.
This post contains affiliate links and I will be compensated if you make a purchase after clicking on my links.
Source List