Meet Fleur…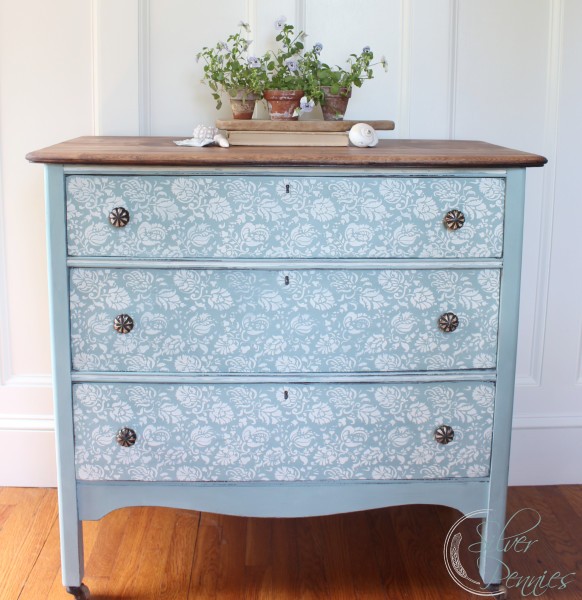 I have to admit to you, she's one of my favorites.  Duck Egg Blue and Old White are my absolute favorite color combination.
When I first saw her I almost didn't buy her.  She was covered in this awful cherry stain with loads of varnish on top….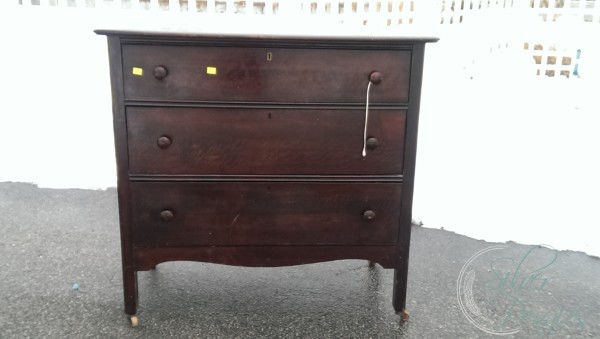 See what I mean?  The top was very scratched up too!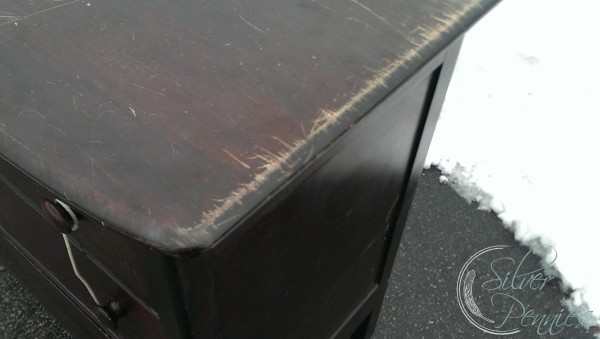 I thought long and hard about bringing her home.  I LOVED her shape, the curved top and the sweet caster feet, but I was worried about the cherry stain and bleed through.
But home she came!  I threw her in the back of my CR-V while the kids rolled their eyes (another project).  I sang all the way home so happy with my find!
I guess my intuition was right, but she's come out cute as a button in the end.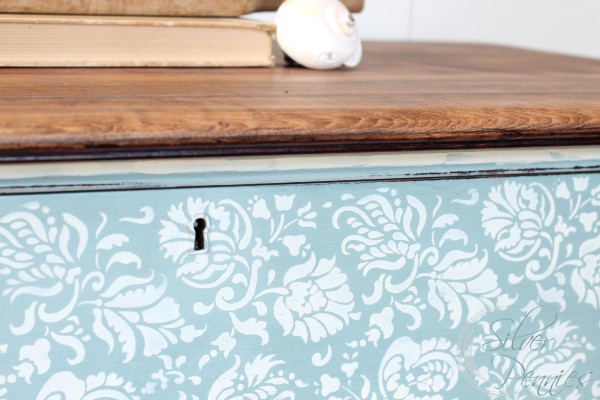 I used Citristrip on the top but it made the varnish and stain go all gooey and messy.  Conor thought I'd cut myself because I had red dye all over my hands (I know I should wear gloves).  I decided the stripper wasn't going to work so had to use the palm sander.  Afterwards I stained the top with Minwax Special Walnut.
I did my usual prep of washing the piece down and did two coats of clear shellac to prevent any bleed through, and this worked perfectly.  Two coats of Duck Egg Blue Chalk Paint® with Old White detailing.
The all over brocade stencil from Royal Design Studio creates beautiful detailing on the drawers reminiscent of hand painting.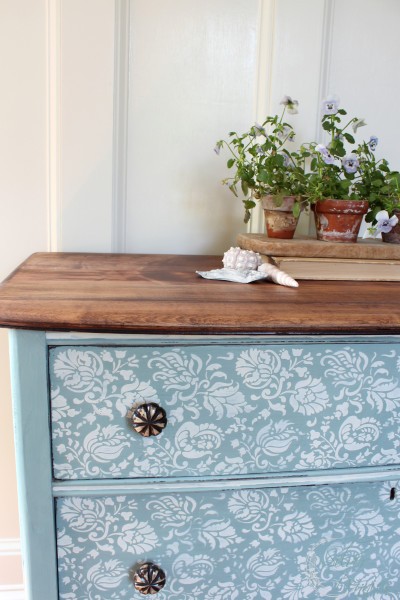 I had planned to bring this beauty to the Duxbury Show but ran into some issues with the hemp oil.  It seemed to bring the aniline dye up to the surface for some reason.  I felt like crying.  Sigh.  I didn't even know about this dye until this piece.  So I tried topping with clear shellac but I really wanted a dark top.  So I waited a while and then re-sanded and redid the top.  Phew!
I love how Fleur is a mix of country and coastal.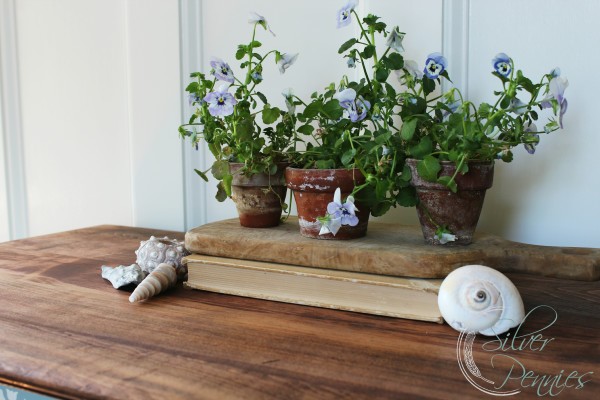 She's elegant but also relaxed.
The bone knobs from Hobby Lobby work perfectly with the dark wood top.
They add a primitive quality and I love how they are a little distressed.
The allover brocade is just so restful and cheerful.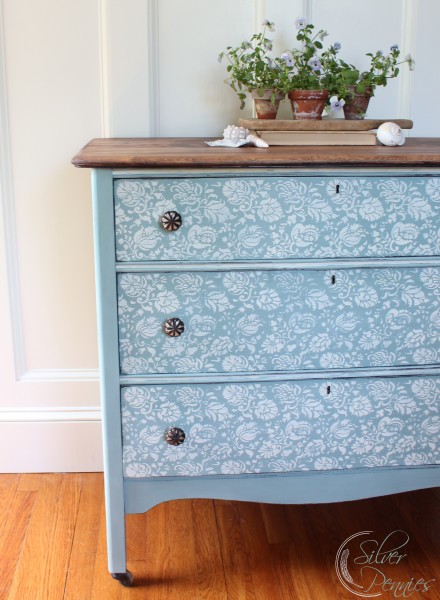 Oh, and her sweet little casters.  How could you resist them?
What do you think of Fleur?!?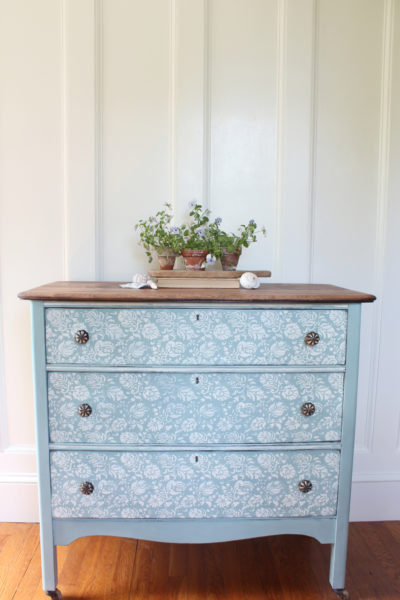 Sharing with: