You know by now I like a good upcycle! My friend, Charlotte over at Ciburbanity has been at it again and organized another #SwapItLikeItsHot Flea Market Swap to celebrate spring.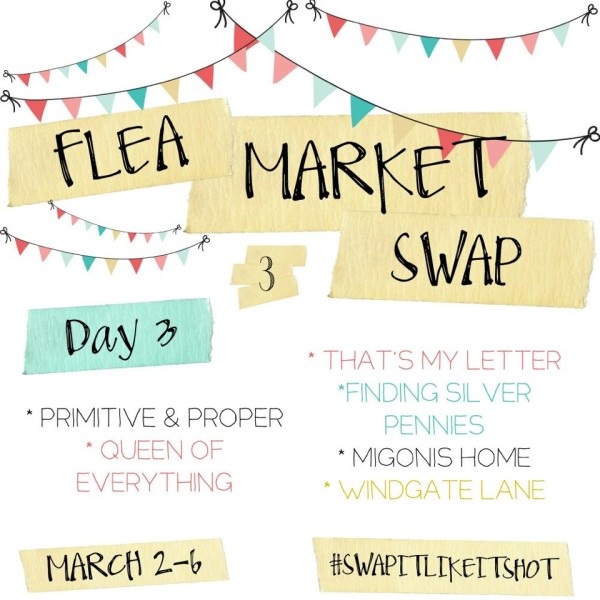 If you're stopping by from  That's My Letter, welcome!  Jaime sent me these items to upcycle: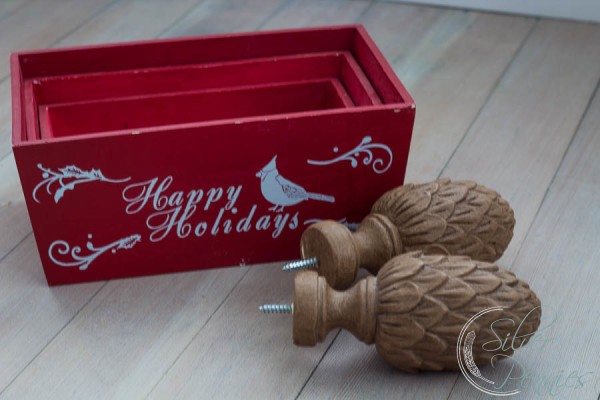 You all know paint is my favorite way to transform objects around my house. So here's what I did.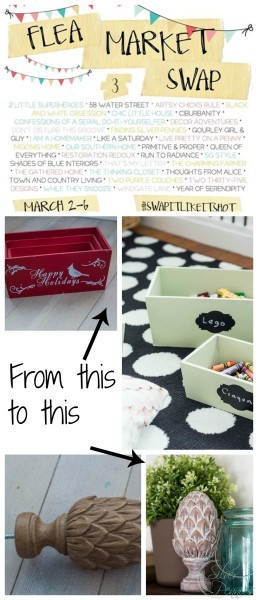 I instantly saw an architectural element in the curtain rod finials and thought they'd be perfect on a bookshelf or mantel.  To transform them, I removed the screws and I used Old White Chalk Paint and used the wash method video tutorial I shared last week.  Click here if you  missed it.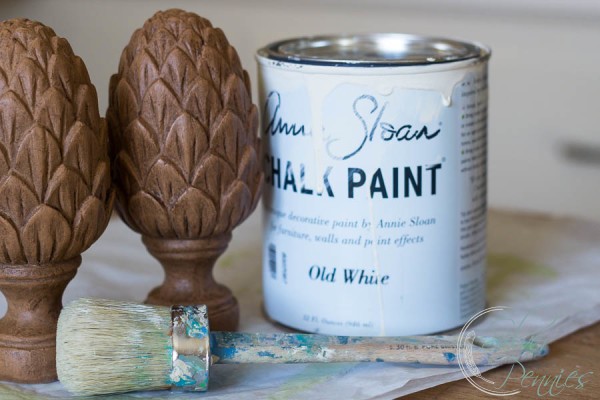 Here you can see the difference between the painted and the natural finial. The paint is wet here but you can see the how lovely definition is created with the wash and it gives an old world look.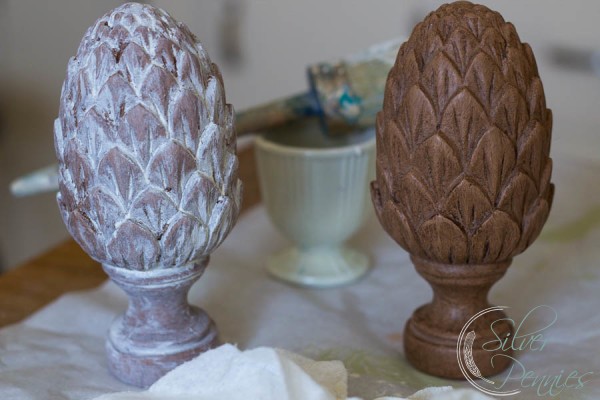 Something you might see in France or Sweden.  I added a little gold gilding wax to mine as I wanted a little glitter on the mantel.  Here's how they look finished: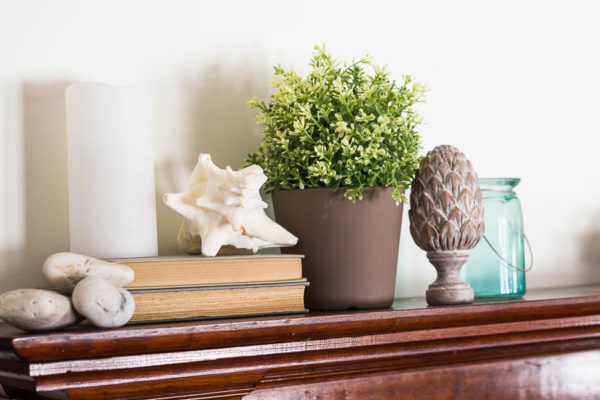 Such a pretty and soft moment in our living room.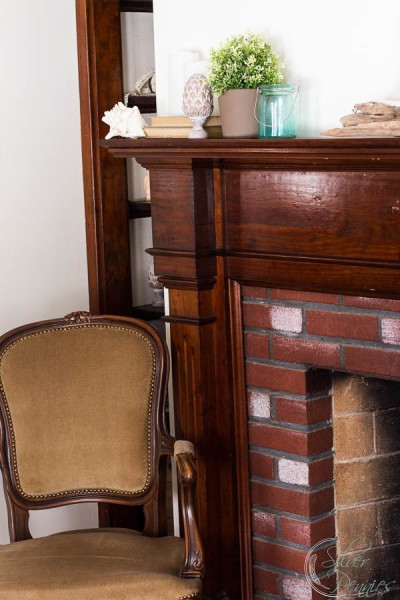 Here you can see the glints of gold.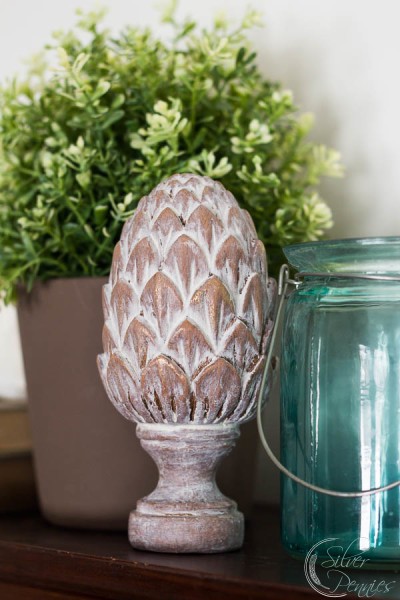 As a mom of to two very active boys with LOTS of toys, we can NEVER have enough storage.  I thought these little nesting boxes would make the perfect boxes for small toys and crayons in their playroom.
For these, I used Fusion Mineral Paint and made a custom color – mint green – by mixing Casement and Upper Canada Green.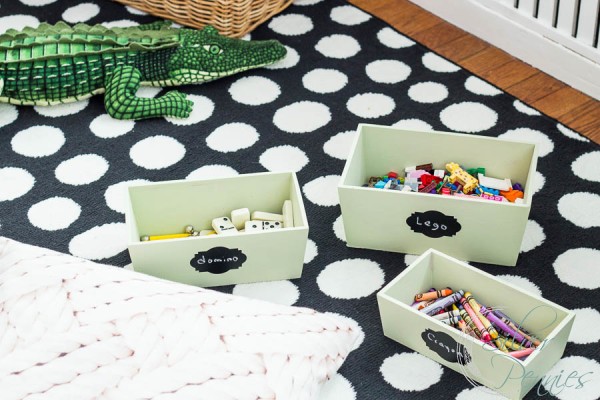 Fusion doesn't require a top coat!  Yay!  So once dry, I simply stuck on chalk board labels and the boys were ready to play.
Perfect for legos:
Crayons: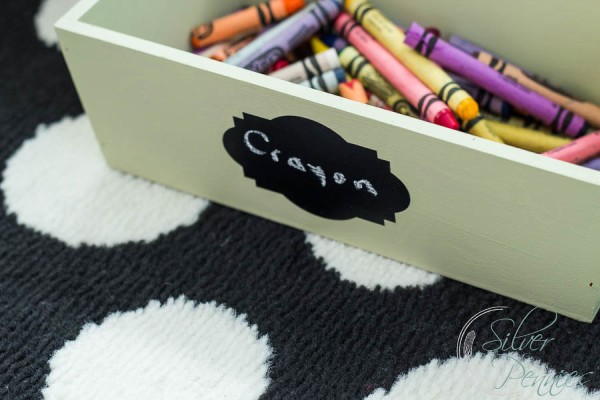 and small toys: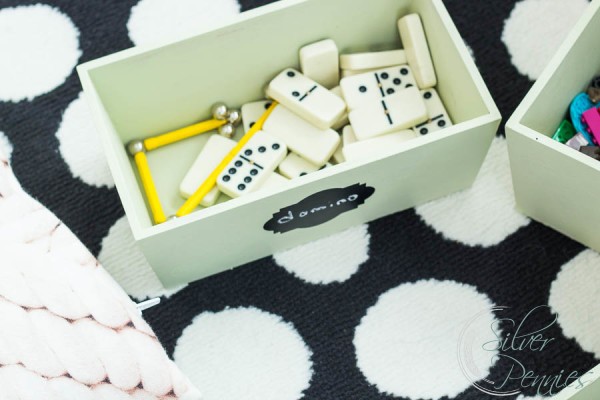 I wish I could tell you the playroom was tidy right now, but that would be a lie.  They love their new boxes though!
I can't wait to see what Jen of Migonis Home did with the flea market items I sent her!
Be sure to visit all these amazing bloggers this week to be inspired by their flea market transformations: