Oooooh, just wait until you see what I have to share with you today!
I'm in love with this aqua blue vase.  In love!!!!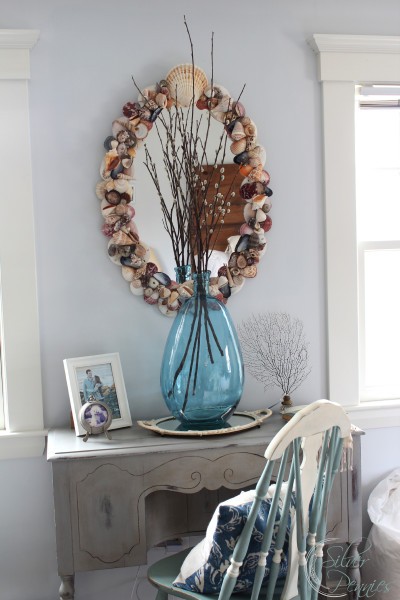 You all know I love blue.  It is my favorite color – my car is blue, my shutters are blue and, as you know, many pieces of furniture and accents in my home are blue.
I'm so in love with the color of this vase.  It reminds me of sea glass and I love how you can see tiny bubbles and imperfections in the glass.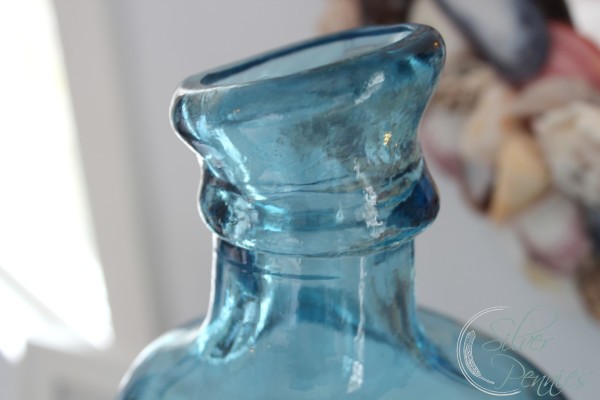 This Chelsea Vase is part of range which comes in a variety of colors and shapes. So if you aren't partial to blue like me you can find it in red, clear and chocolate.  Each vase is hand blown and hand made with 1oo% recycled glass.
I had so much fun parading around the house with it and  trying it out in different locations.  It was so sweet in our bedroom, but also liked it here on our spring dining table: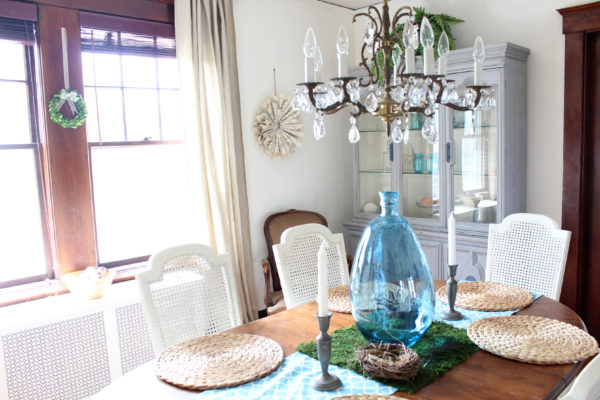 It glistens as the light comes through the chandelier and streams through the windows.  Also pretty on my painted antique armoire: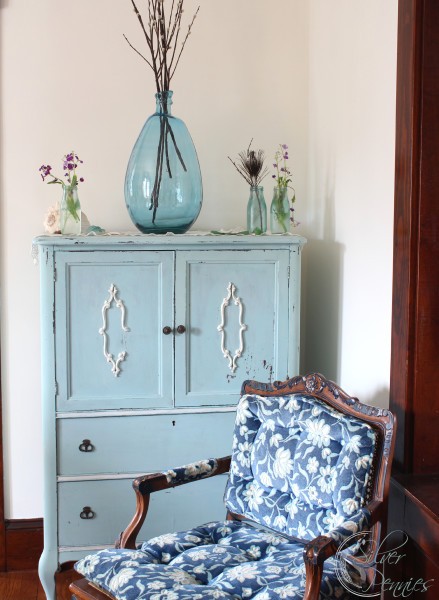 There's just something about flowers and blue don't you think?
I tried it out in the living room and it looks lovely there too.  By my "new" reading nook: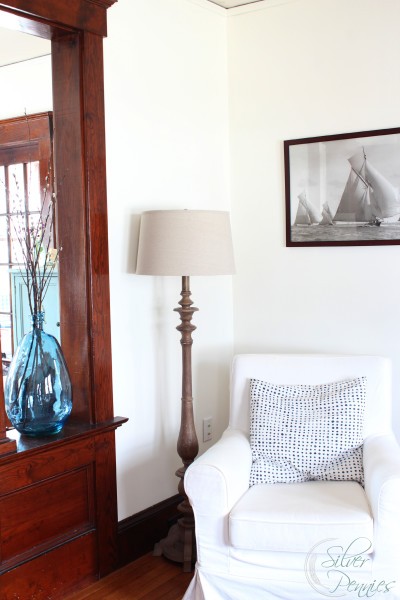 Also as a pretty addition by the fireplace with my upcycled window frame –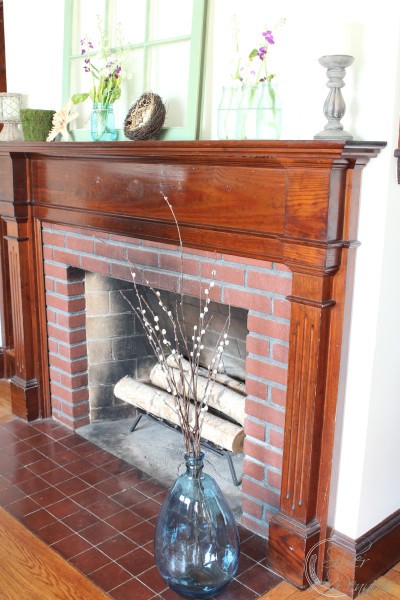 As Earth Day is tomorrow, I thought it was the perfect opportunity to share these lovely vases by Bambeco.  Have you hard of Bambeco?!?  I hadn't until recently.  It is an eco friendly company which specializing in recycled, reused and sustainable decor for your home.  There are so many things in their catalog I love and perfect for eco friendly decorating! Here are some of my favorites: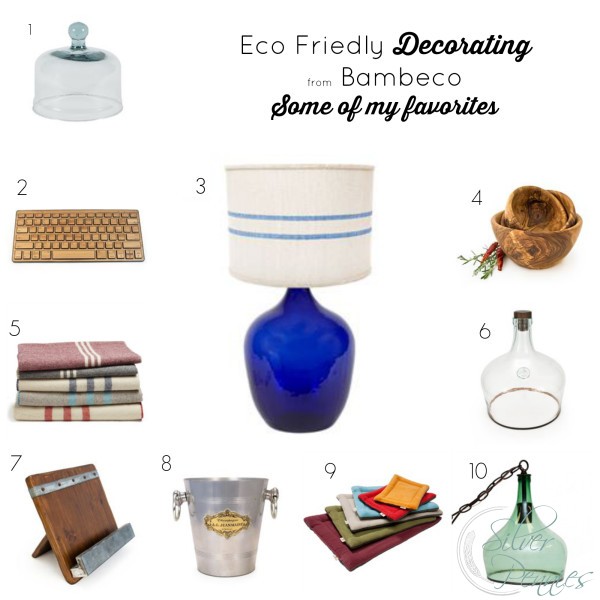 1. Recycled Cheese Cloche 2. Bamboo Keyboard 3. Vintage Recycled Glass Lamp (really love this)
4. Olive Wood Nesting Bowls 5. Striped Wool Throw 6. Recycled Demijon Cloche 7. Reclaimed Wood IPad Holder
8. Vintage Champagne Ice Bucket 9.Eco Nap Pad for Pets (Poppy needs one) 10. Demijon Pendant
Isn't their stuff fabulous?  I think that blue lamp with the shade would look so amazing in our home! I love the idea of up-cycling and reusing.  That is what I do with my painted furniture and why I find it rewarding to give the pieces a new life where they can be loved again.  I also do this in all my decorating.
So my question for you is where do you like the Chelsea vase best in our house?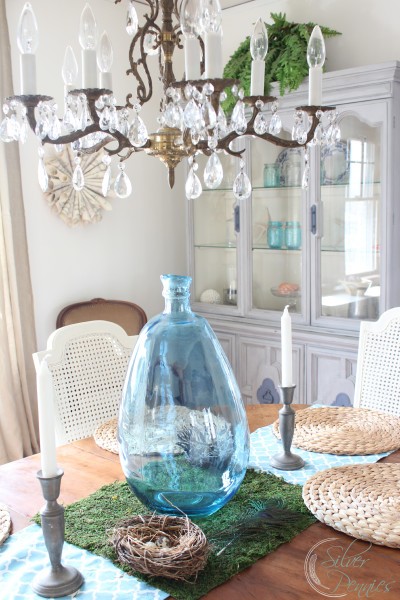 Disclosure: This is a sponsored post.  I received the vase in exchange for writing about it.  All thoughts and opinions are my own – simply love this vase!