Valentine's Day is just two days away. Why not make DIY Heart Crayons!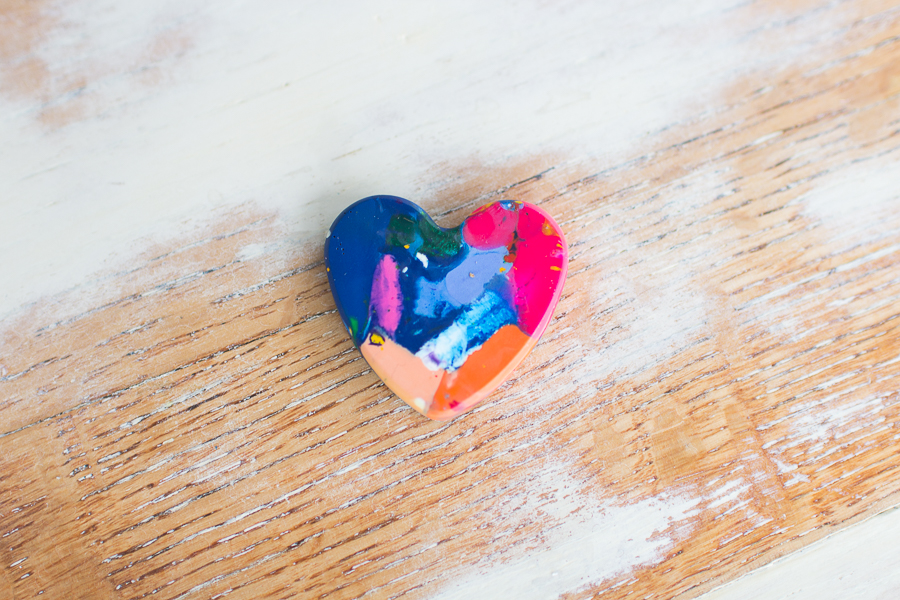 Here, at our house, we put great emphasis on spending time together and also how much something you make can be more meaningful than something you buy. I told you the other day that I'm not a huge fan of Valentine's Day as a romantic holiday. I try to tell my husband and kids and parents that I love them every day. I do, however, think it's a lovely day for children. Conor is very excited about the party they will have in his class and he was really excited to make Valentine's cards for his friends and classmates.
Over the weekend we had so much fun making heart crayons with old broken crayons.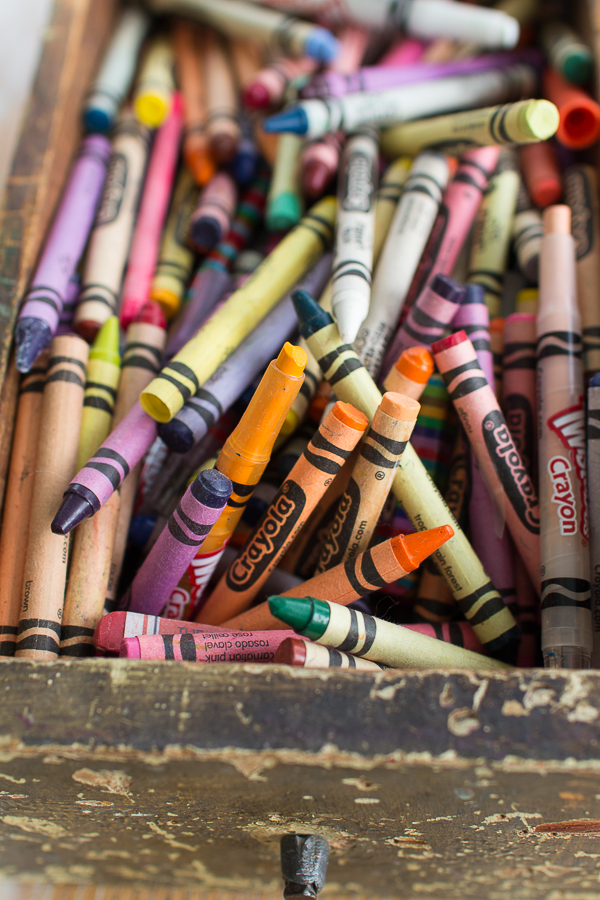 Is it just our house or do crayons seem to breed in your house too?
We have boxes, and boxes and boxes of crayons.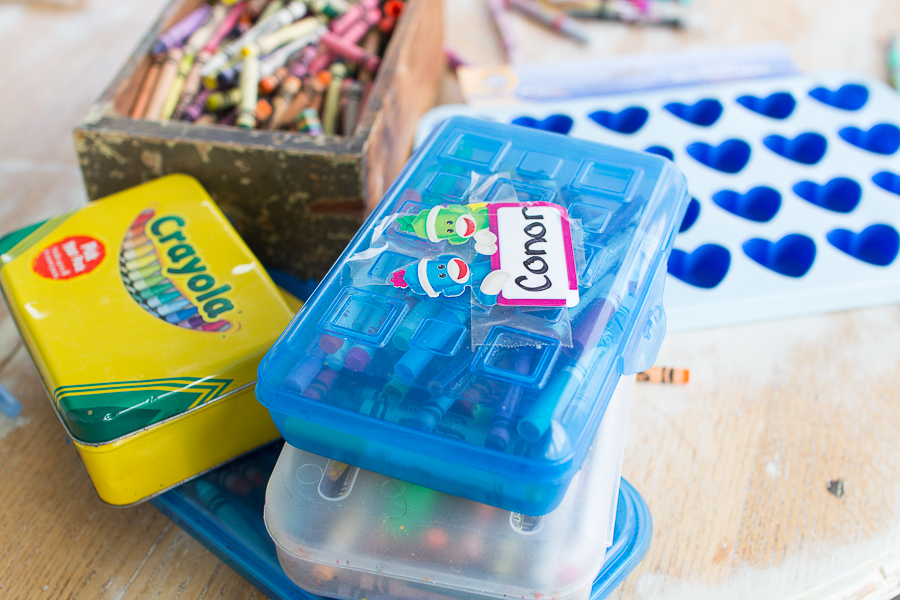 Now, this really isn't a new idea. I've made heart shape crayons with John in the past and we also did snowflakes at Christmas a few years back, you can see that post here (please forgive the bad photos), but it is an easy and fun craft AND it also means you can repurpose old broken crayons.
I'm a big fan of upcycling after all!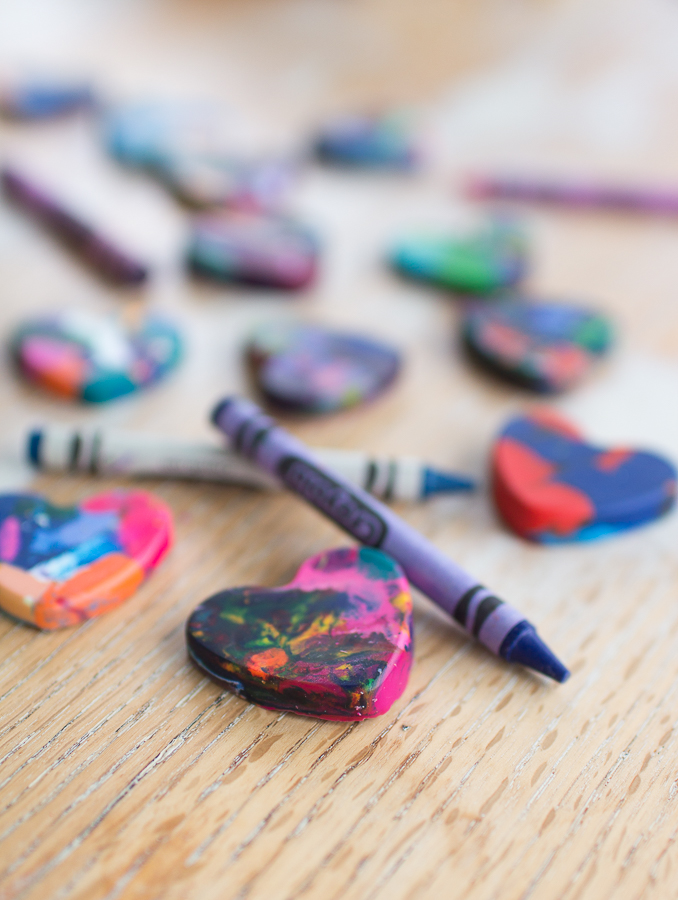 This post contains a few affiliate links, you can read my full disclosure policy here.
DIY Heart Crayons
Materials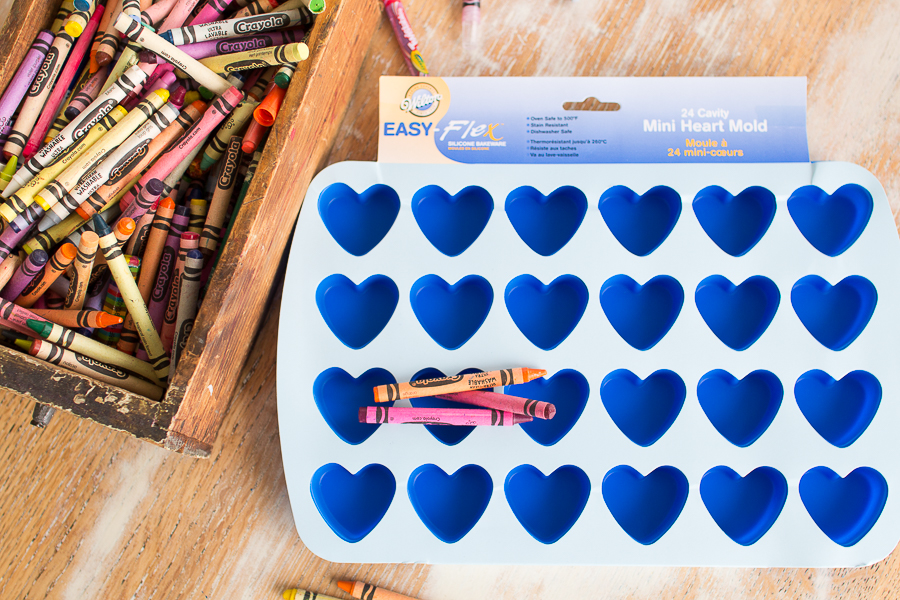 Method
Preheat your oven to 250 degrees F.
While the oven is heating, sort through your broken crayons (this can take a while).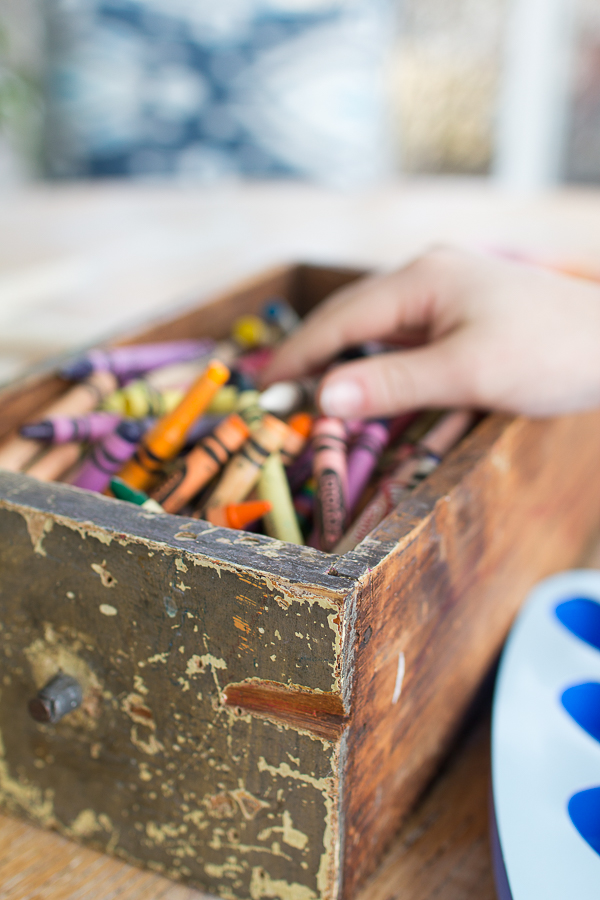 Once sorted, peel all the paper off the crayons and chop the crayons up into smaller pieces. I used a large kitchen knife, but let Conor chop some with a kid's salad knife. Crayons were firing all over the place.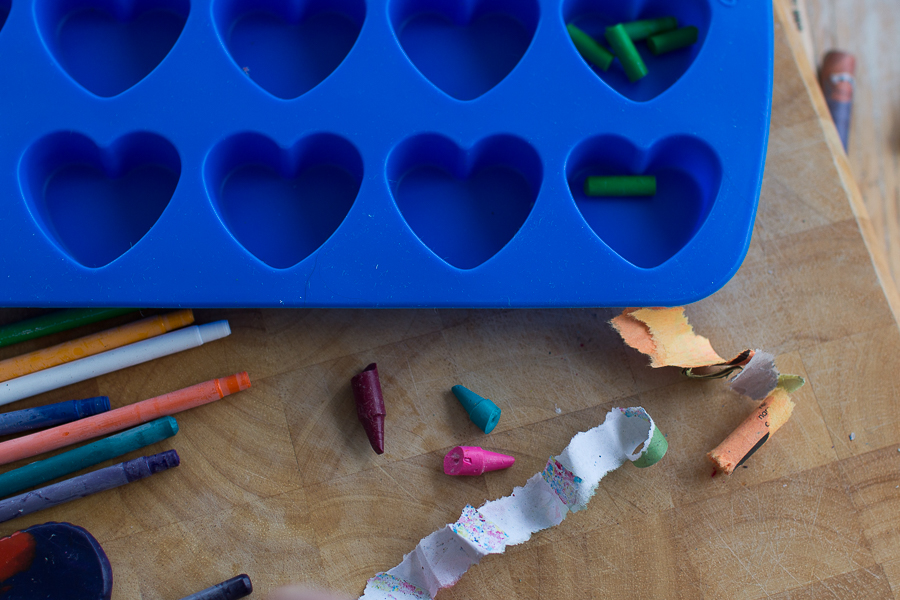 Fill up the heart molds with crayons.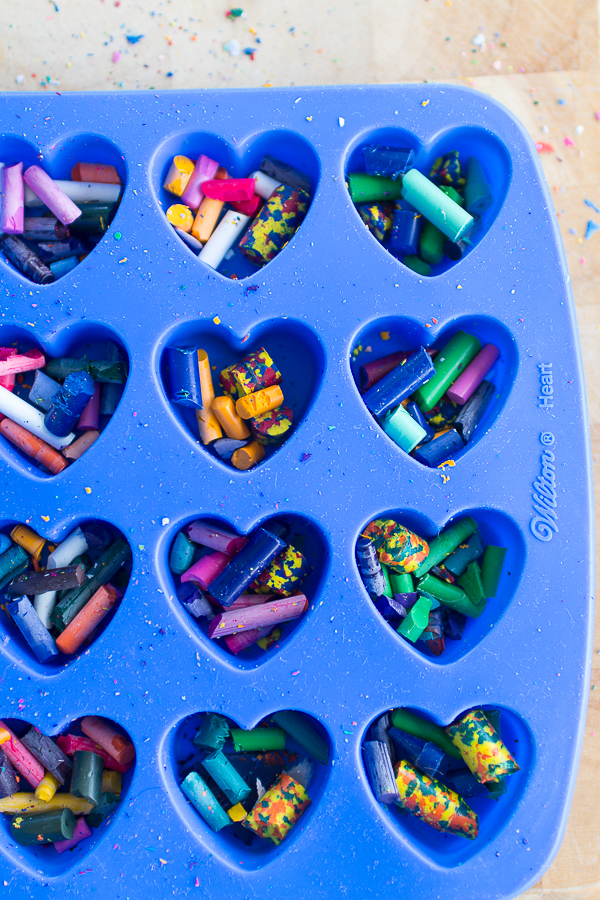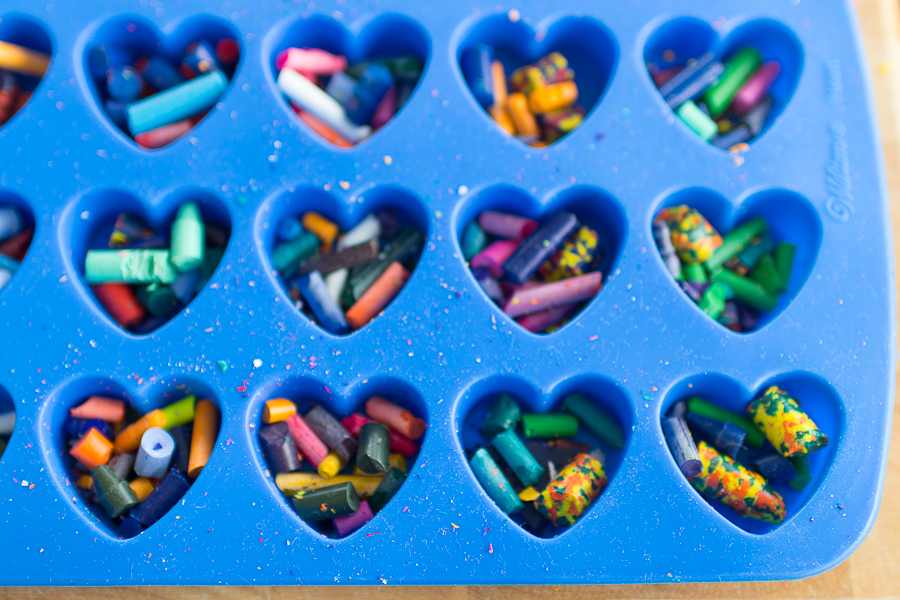 In the past, we've tried to keep it to about two or three colors but Conor wanted to do all different colors and also put multi color crayons in, as well. I was worried they were gonna come out all muddied but, actually, look amazing!
Bake in the oven for 15 minutes or until the wax melts. I placed a baking sheet under them to prevent any wax from dripping into the oven. Here's how they look while still hot.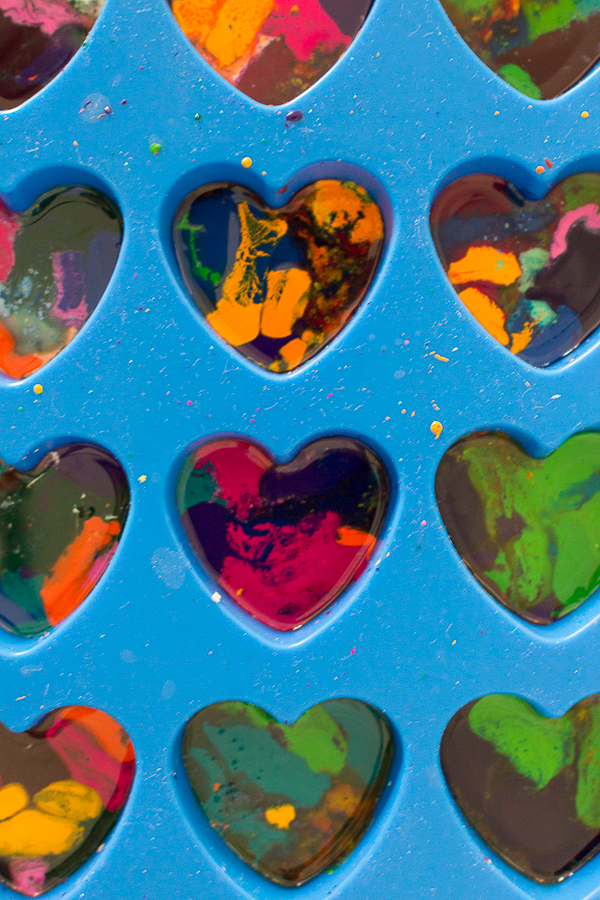 Allow to cool thoroughly on a wire cooling rack.
Once cold pop your hearts out of the mold.
Note: If using this heart mold for crayons do not use it for food baking after.
Here's how our DIY heart crayons came out: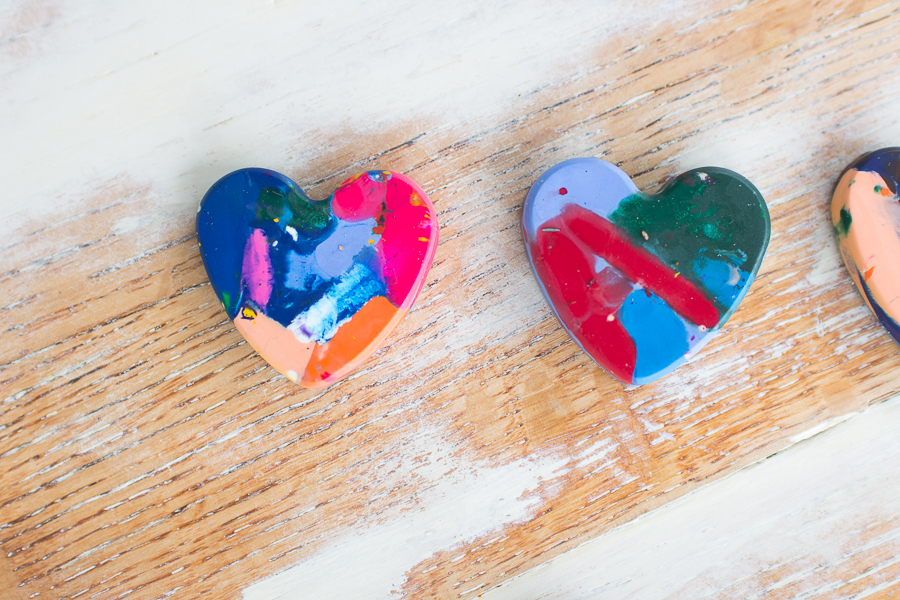 The swirls of color are just so happy and completely capture my sweet Conor.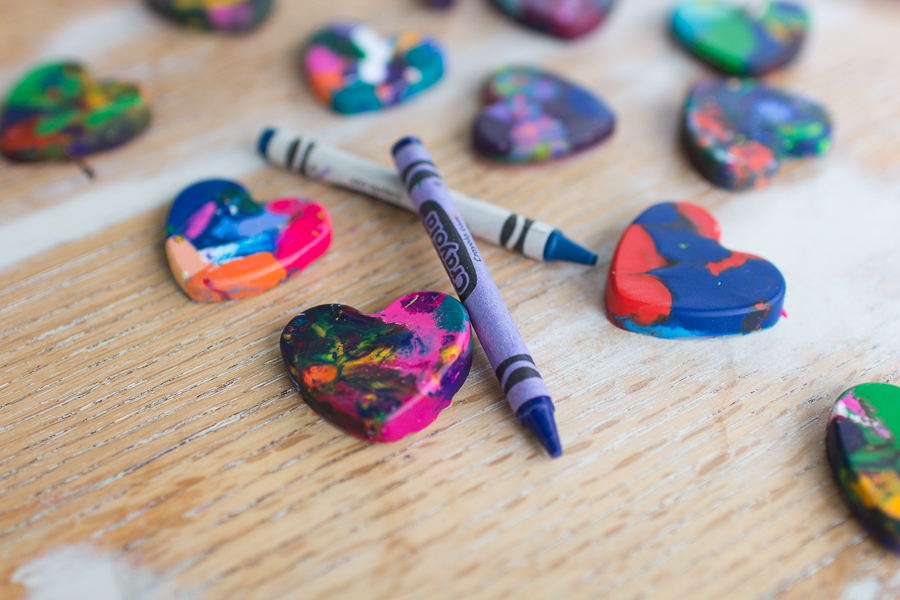 No two are alike. It was so fun to take them out of the mold and be surprised by the colors and patterns.
Doing this together reminded me of that episode on Sesame Street; do you remember when the girl looked at the crayon, I think it was an orange one, and then the segment took you through the life of the orange crayon as it was being created at the Crayola Factory? It's been years since seeing that but I remember watching it as a child and thinking it was so cool.
If you're doing this craft with younger children you might like to include reading the books by Oliver Jeffers – The Day the Crayons Quit
 and The Day the Crayons Came Home
. Even though my kids are now 8 and 11, they still love his books.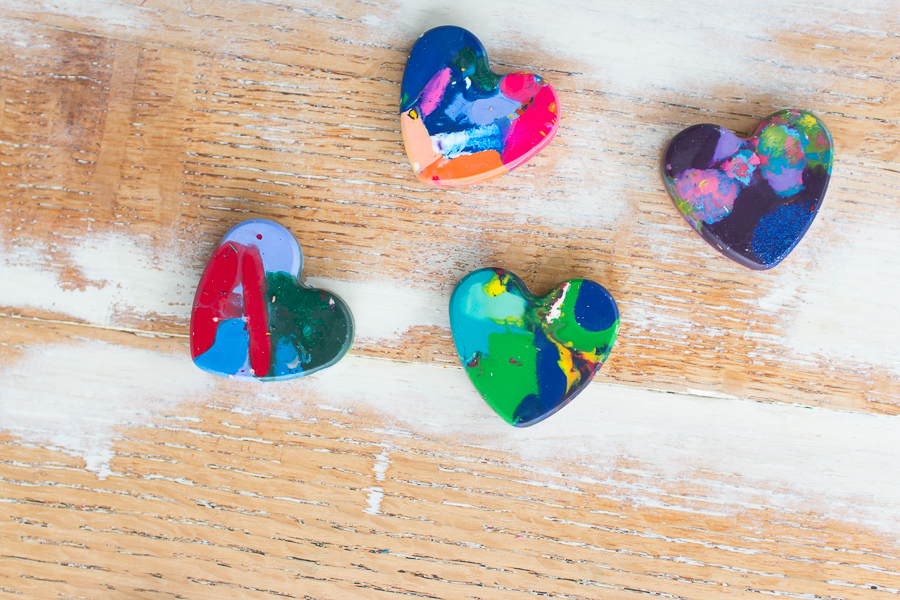 Metallic crayons also look really cool mixed in too (see the one on the right with the shimmering blue bottom).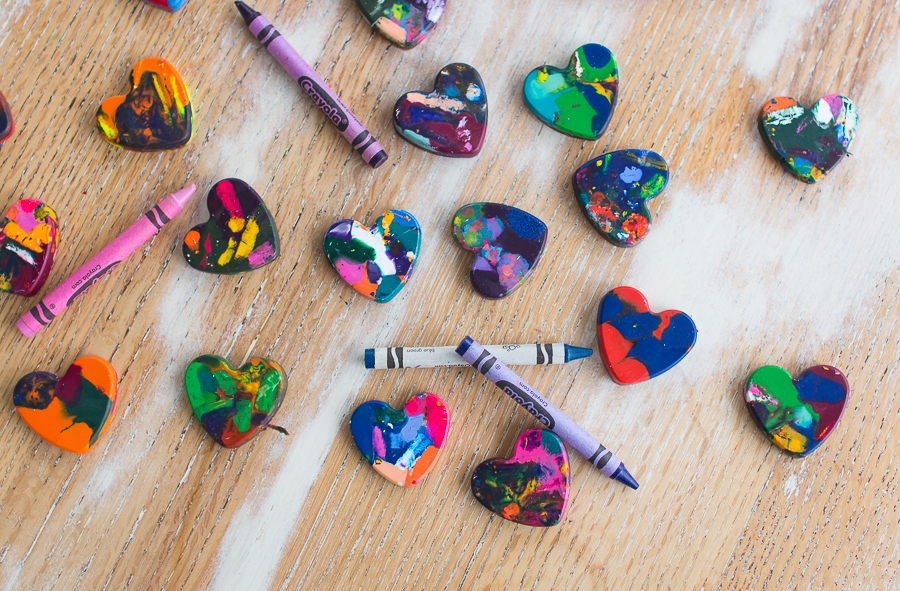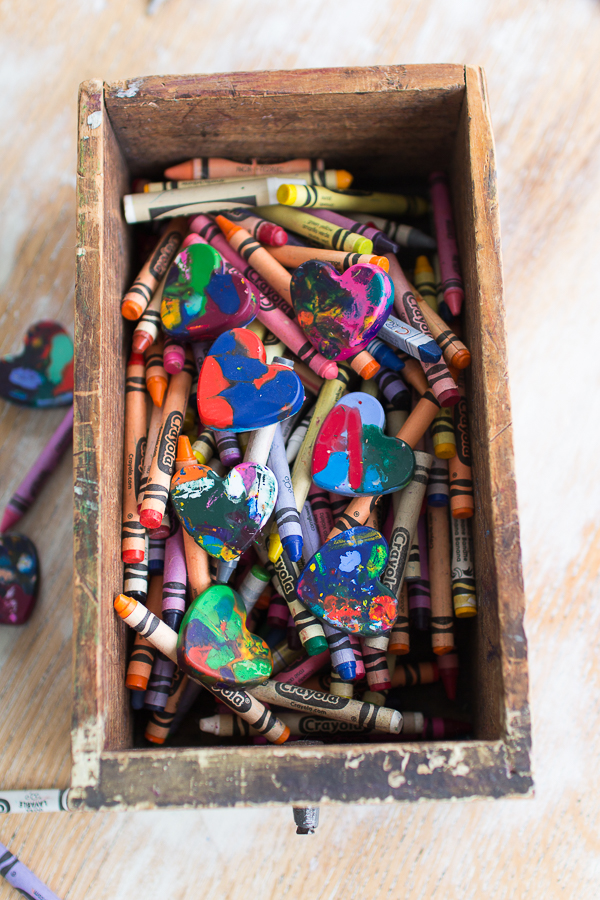 This mini heart pan was perfect because it made more than enough for his whole class. We're gonna make paper pouches for them to go in and add some watercolor hearts to the outside. You can see our tutorial for that here.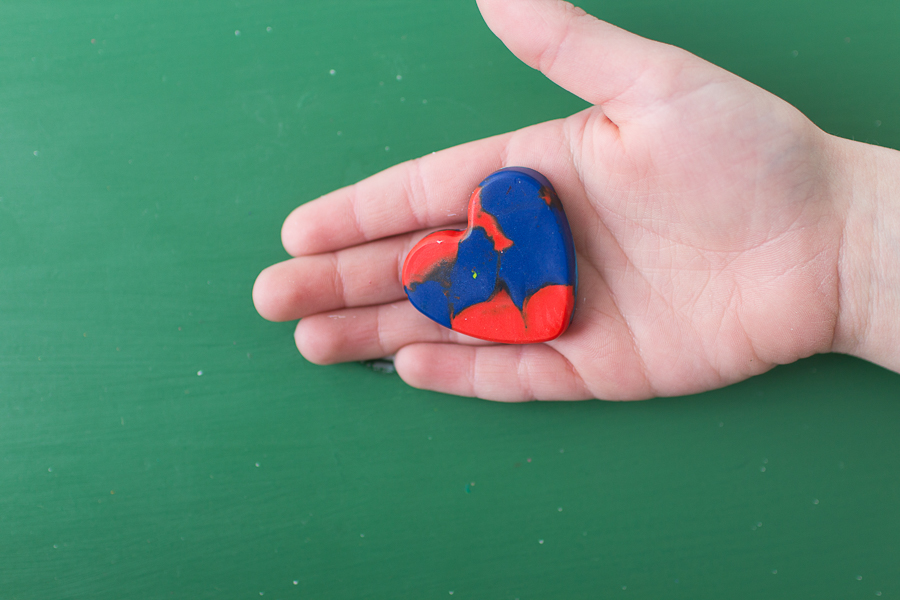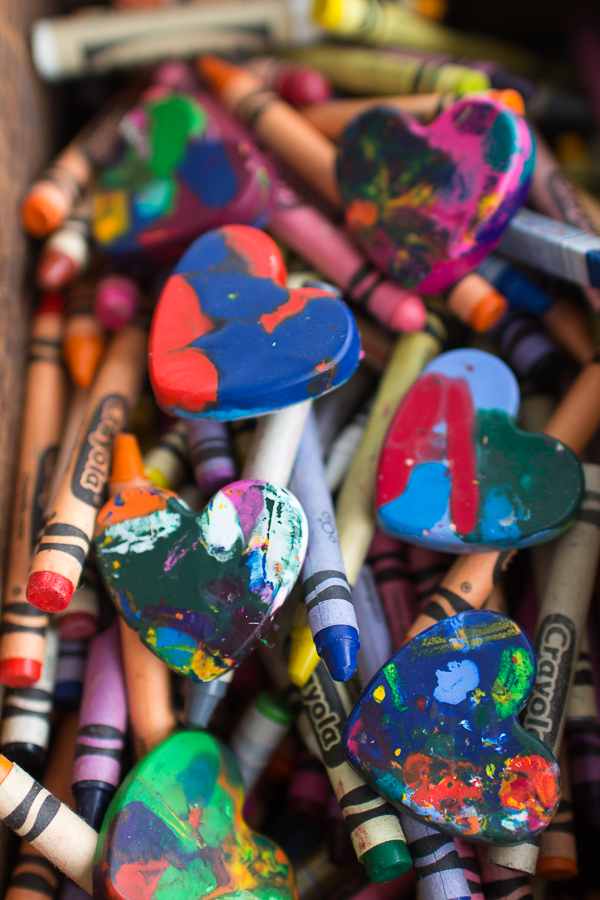 Be sure to pin for later and to share with your friends!