I really love faux finishing! Today I'm excited to share How to Create a Faux Concrete Finish with Saltwash® Powder.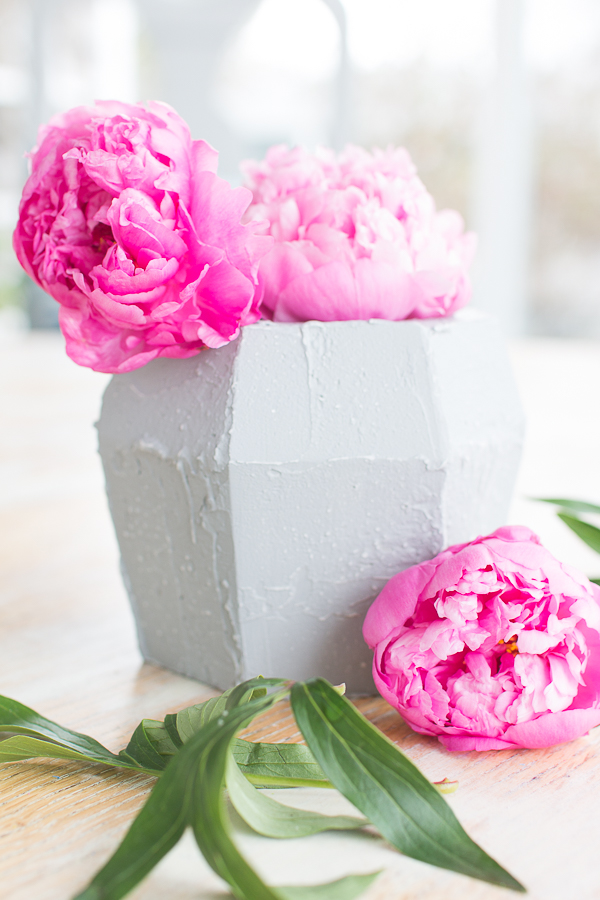 I really love the look of concrete from counters to planters and vases. I think concrete has a modern feel but also very organic and natural.
This post is sponsored by Saltwash. I was compensated for this post but all thoughts are my own. I love Saltwash and love being their ambassador.
I think you guys all know that I love to play with paint. When fooling around with colors and textures I often stumble on great faux finishes. The other day I was playing with Saltwash and gray paint and discovered a fun faux concrete finish. You can see the sample board here: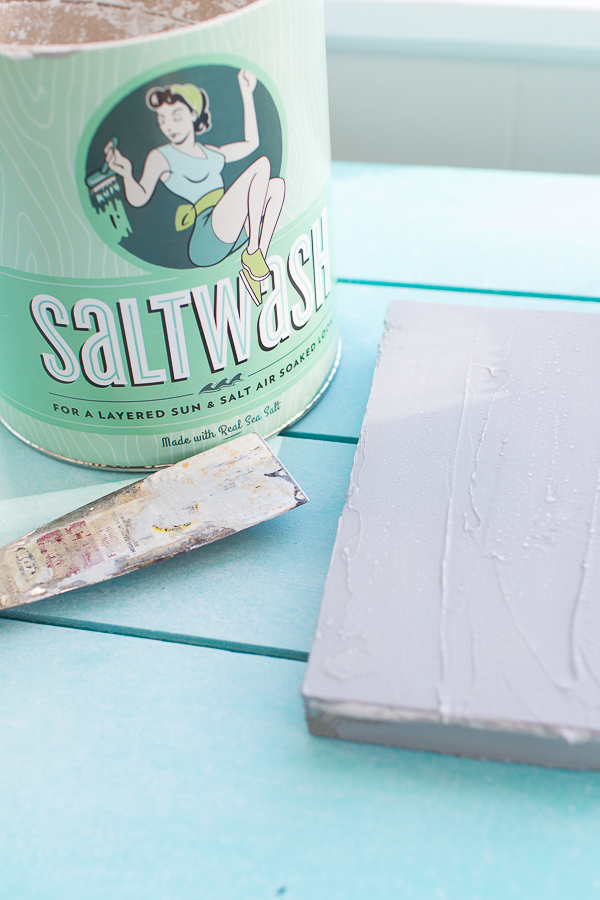 That's just a piece of wood with paint. Can you believe it? It really looks like concrete, right?
For those of you who don't know, Saltwash is a paint additive that contains real sea salt. You can add Saltwash to any paint to get a textured effect. I've used it on soooooooo many different surfaces from trays to frames, furniture to glass, plastic and more! You can even use it on fabric (which I haven't done yet, but looking forward to trying it).
This post contains a few affiliate links, you can read my full disclosure policy here.
The other day I was strolling around Target and I can across a really cute, modern vessel over in the craft department. I thought it could be really cute with this faux finish.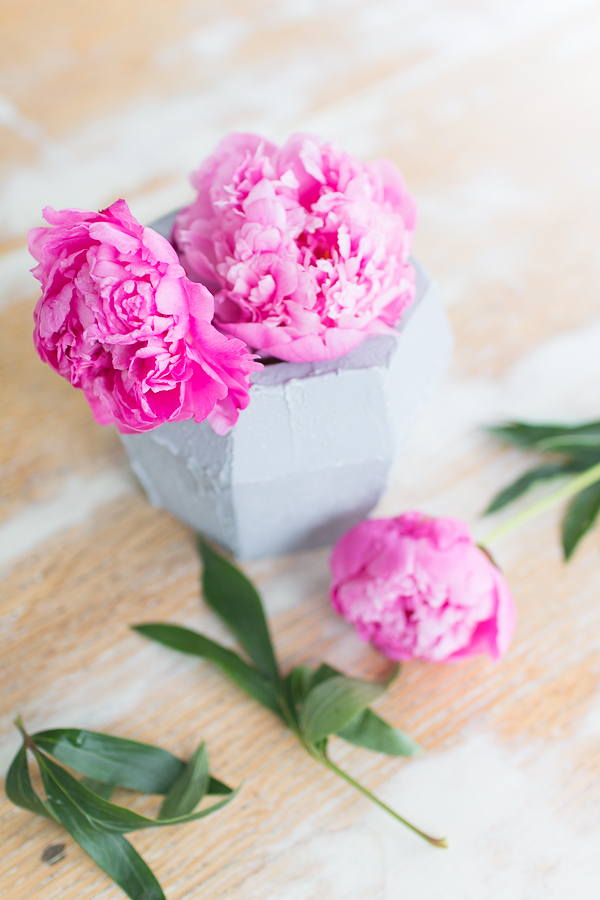 This technique is really fun and is a great first project with Saltwash if you want to give it a try. Here's what you need.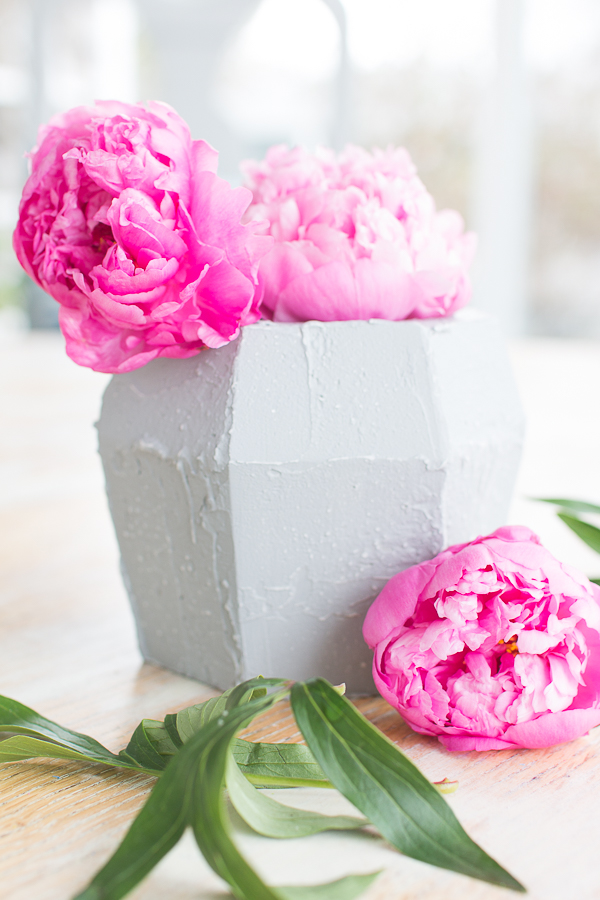 How to Create a Faux Concrete Finish
Materials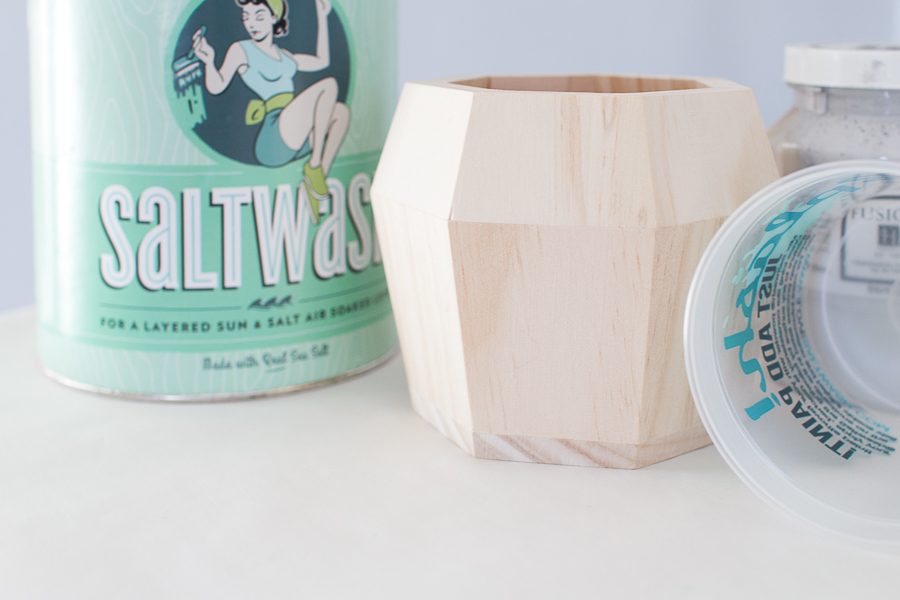 Method
Place wax paper down to protect you surface.
Mix together 4 ounces of Saltwash Powder with 4 ounces of light gray paint. I used Sterling by Fusion Mineral Paint. You want to mix for quite a while until the paint is the consistency of frosting. Usually with Fusion you apply in globbing motions with a brush, but for this technique you want to use a paint scraper and apply it like you would mortar.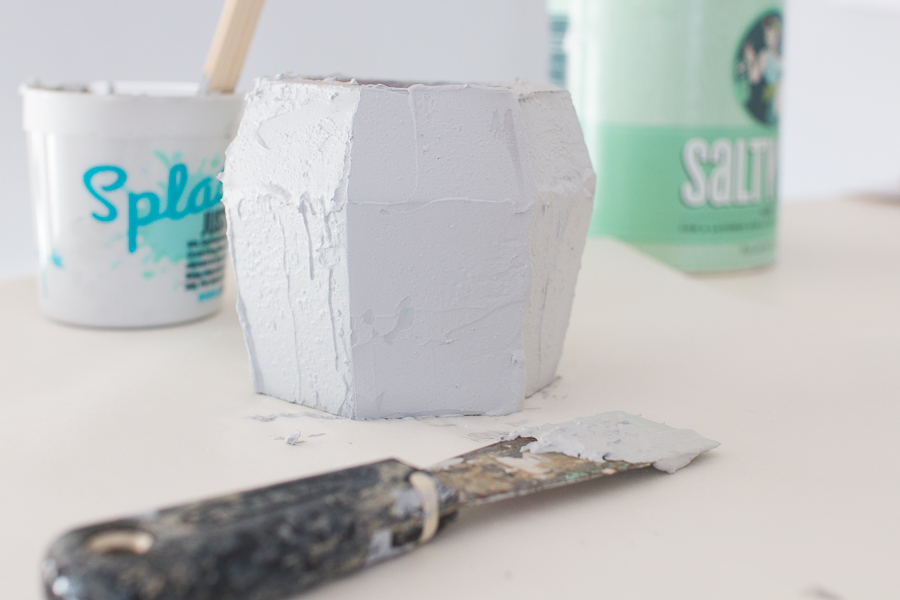 I worked in sections, trying to make it as smooth as possible. Special Tip: if you leave your Saltwash / Paint mix over night in the container with plastic wrap it makes a really smooth surface with only light texture.
Once dry, apply a second layer of paint. This should be a darker gray with no Saltwash mixed in. I used Little Lamb for this.
Allow to dry completely and sand back in areas with 400 grit sandpaper.
I actually made a little video so you can see the whole process:
I thought maybe it would be easier to understand if you saw the whole process sped up a little. 😉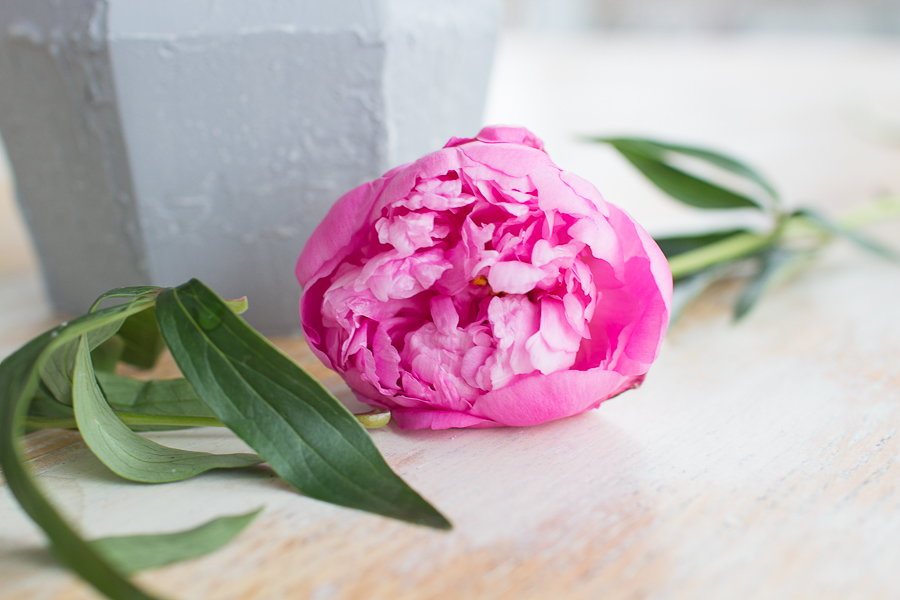 When working on my faux concrete, I pictured glorious pink peonies. I luckily found some at Whole Foods over the weekend. They smell amazing and remind me of my grandmother.
To put real flowers inside, I used one of our Oui Yogurt containers: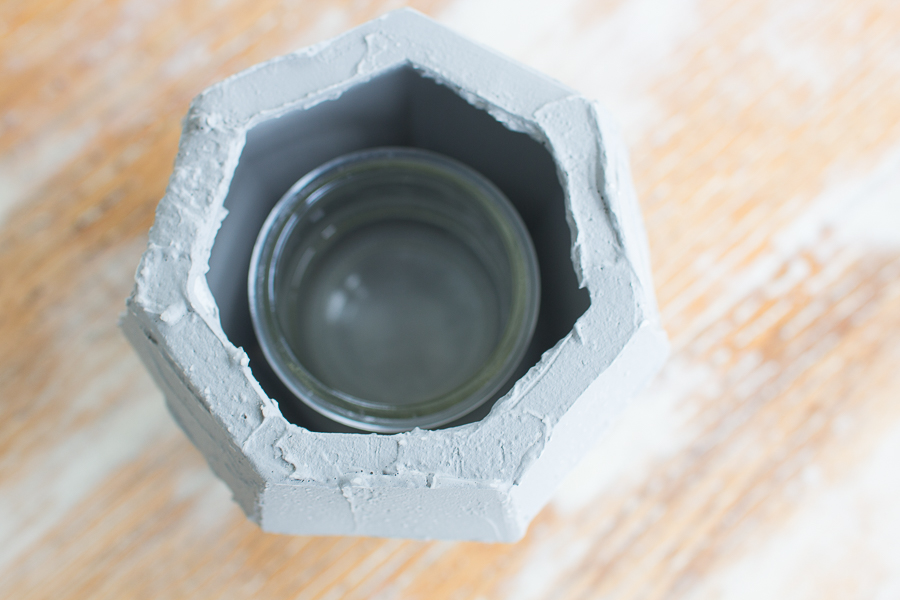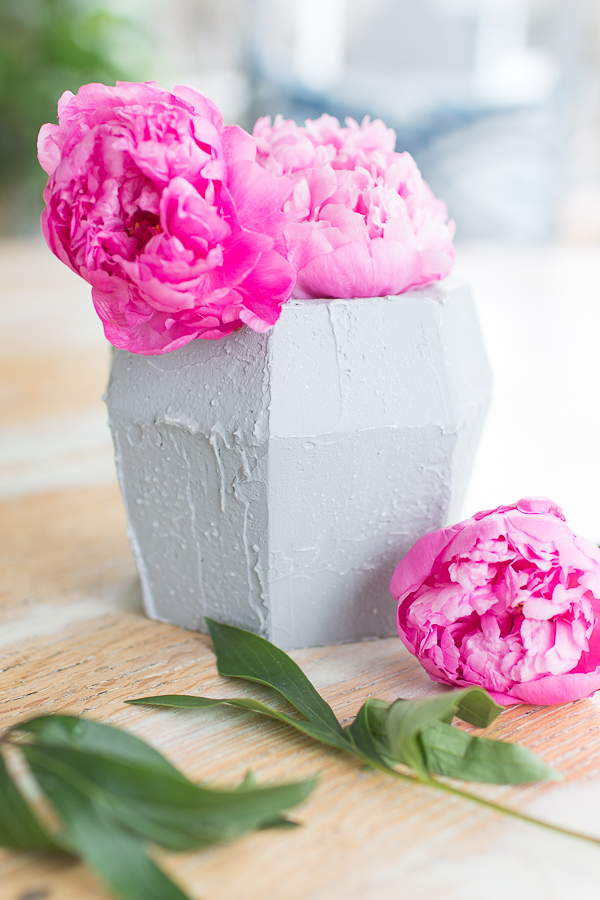 This container is so versatile, though, you could use it for a house plant or for pencils: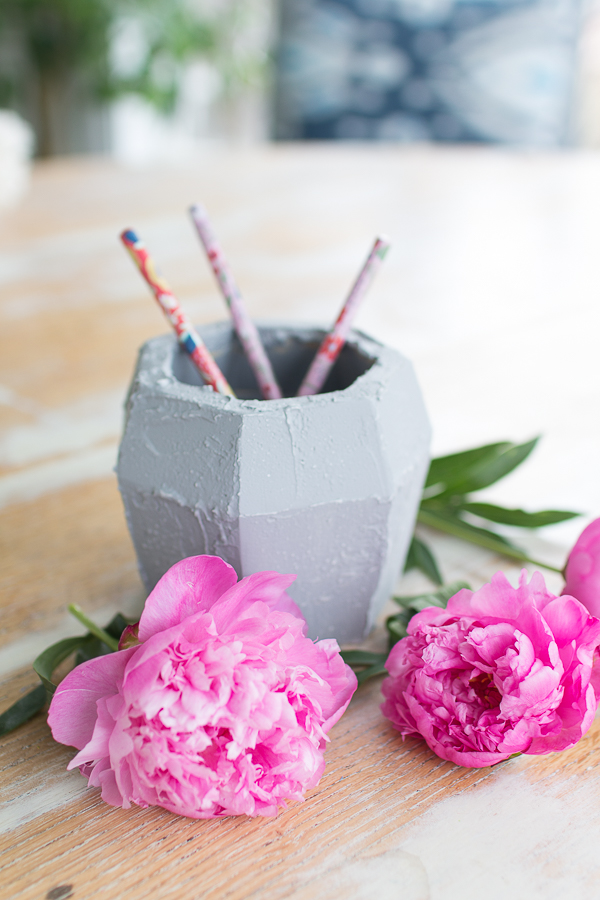 I'm not sure why, but I seem to collect flowers, journals and pretty pencils in our house. Do you guys collect the same things?
I could also see this technique on frames, small objects or on the top of a piece of furniture.
Do you think you'll give it a try?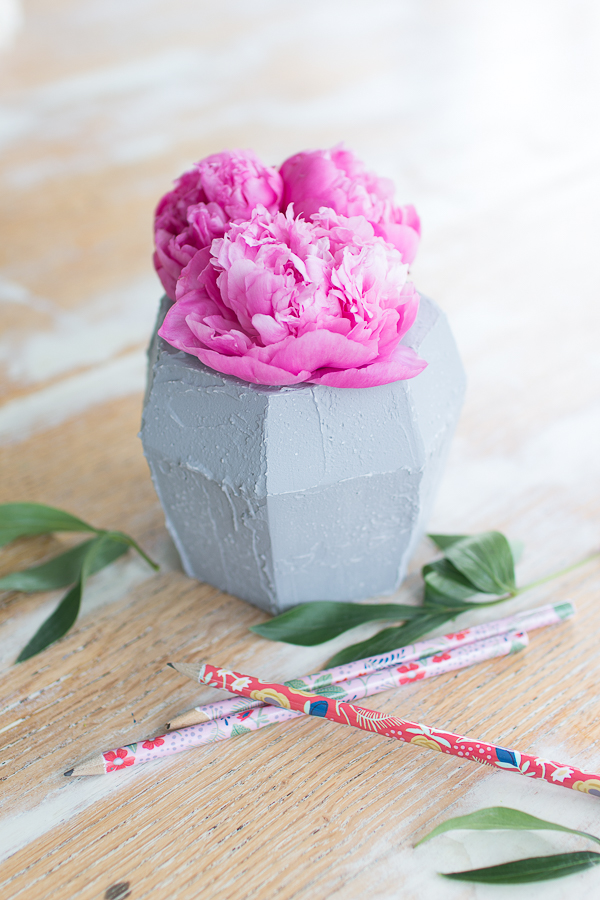 If you'd like to try Saltwash, my readers get 10% off with the code "Silver Pennies" click here
Be sure to pin for later and to share with friends!
You can see all my Saltwash Project here and you might also like to purchase a copy of my eBook which is over 150 pages of painted furniture tips and tricks.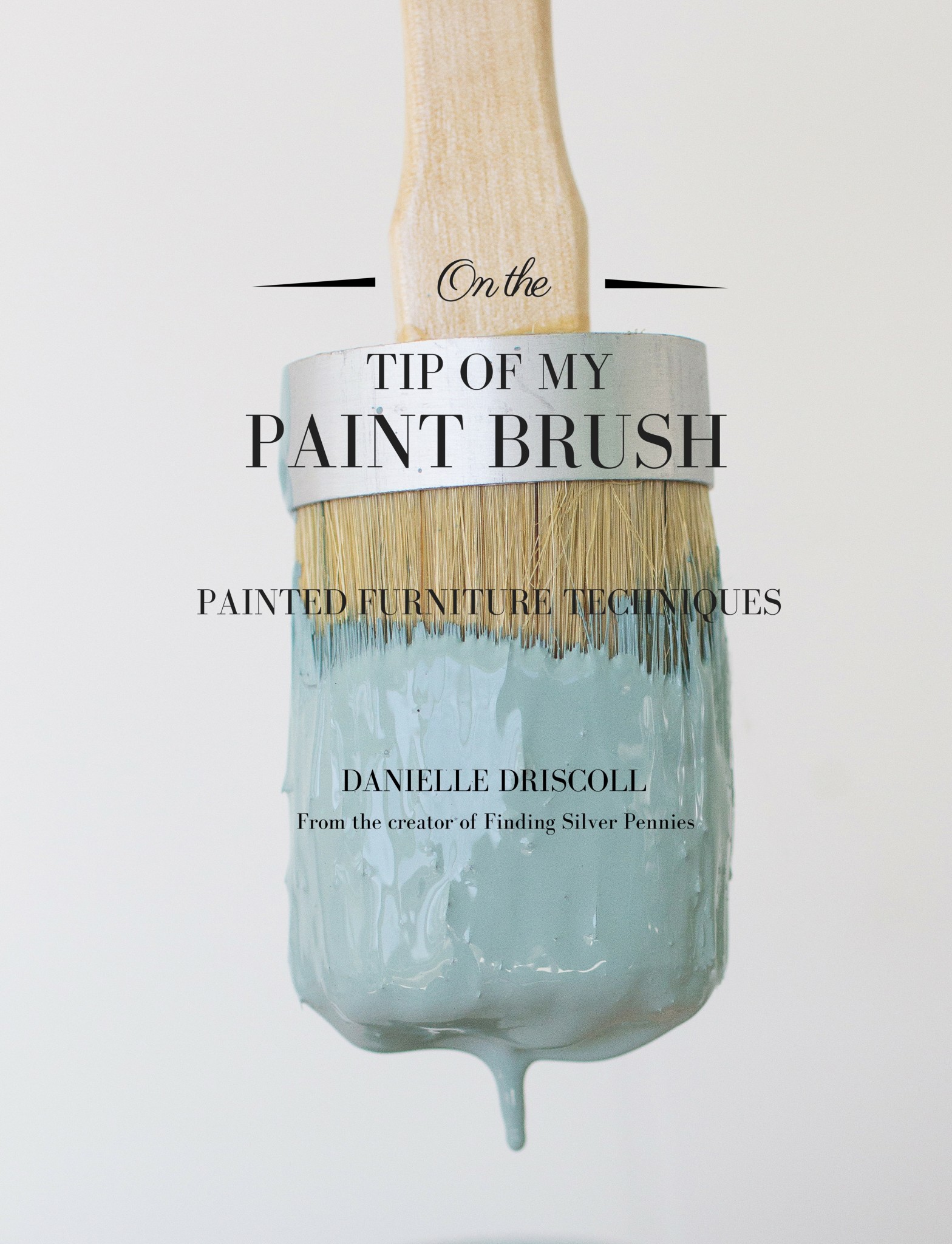 Oh, and I hope you guys have a beautiful and romance-filled Valentine's Day. xx