"It is perhaps a more fortunate destiny to have a taste for collecting shells than to be born a millionaire."
– Robert Louis Stevenson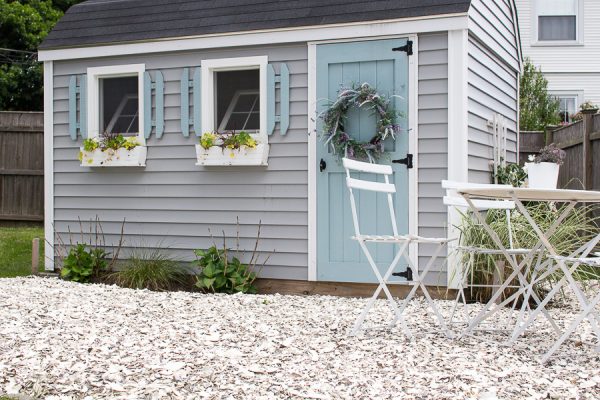 Thank you all for your kind comments on our Simple Summer Home Tour.
I enjoyed sharing how we've decorated for this season.
Very simple and lots of blues of course.
You guys may have noticed something different down by the She Shed.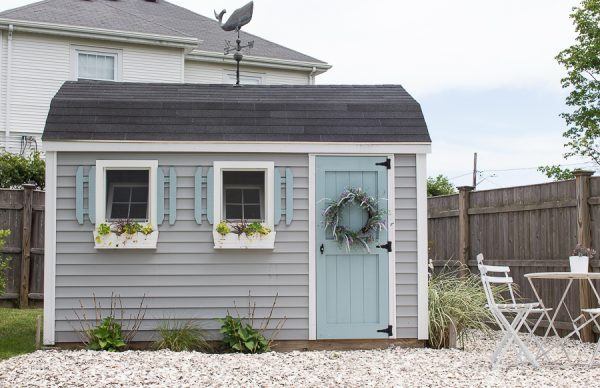 It is a small change, but a rather heavy one.
Can you see it?
Shells!!!!!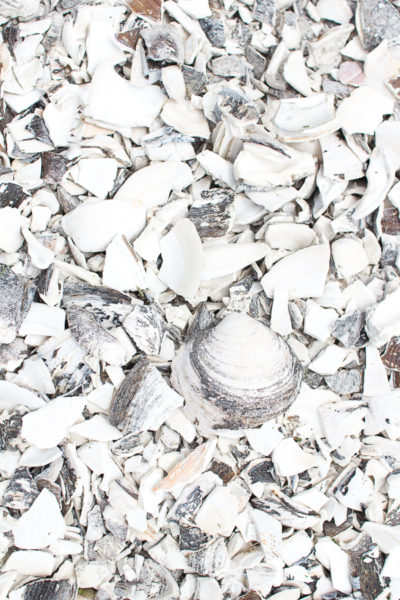 We added two yards of shells to our patio.
Well, I say we but that's really the royal "we", meaning Luke. My husband shoveled all of these the day before Fifi arrived for our Romantic Country photoshoot. In the end this area didn't get photographed.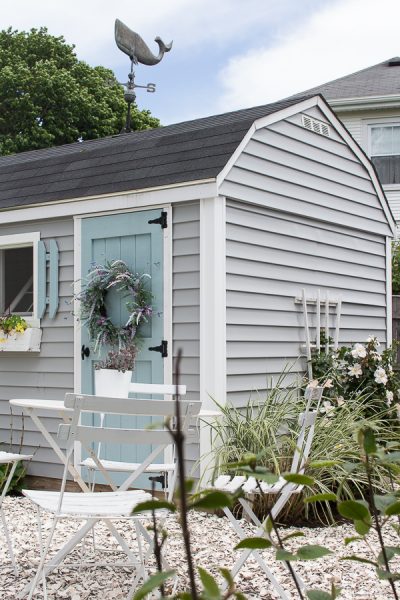 You may remember before when we first did the patio that we used mini marble chips from The Home Depot.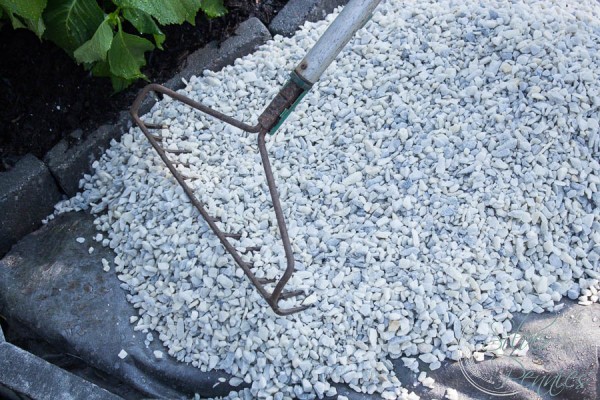 The mini marble chips were so pretty and bright white. This is how the shed looked right after we finished: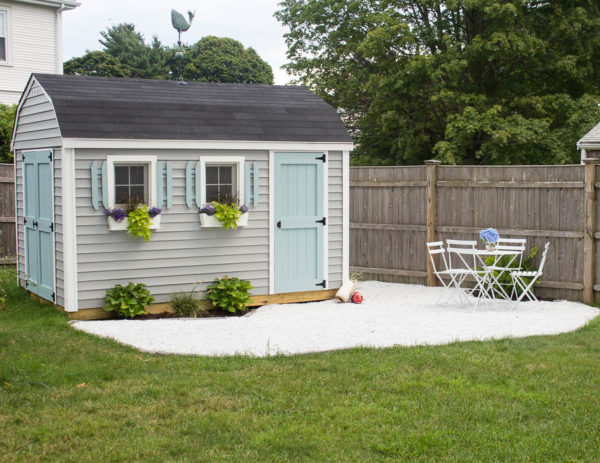 This patio stood up for two years but started getting thin.
I decided to use shells since this little summer house is my coastal oasis and many of you know my obsession for shells! We collect them with the kids at the beach, I've used them on mantels, tables, made art with them. I simply love shells.
When we moved I think I packed up 10 boxes of shells. Ha! Ha!
So it just seemed right to add a few more to our home.
If you're interested in creating a gravel or crushed shell patio, check out our tutorial here.
At first I was worried that the shells looked too dark (I was used to the bright white), but they are bleaching out in the sun. I love how organic it feels: the mussel shells, the clams. All shells we find in our area. In fact, these crushed shells came from an eco garden center – The Green Connection.
I love the texture it adds.
I shared that Max also loves it over on Instagram. He keeps stealing the shells: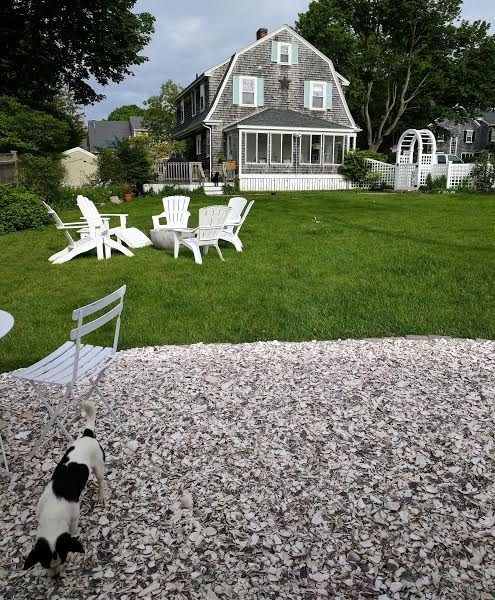 They must taste like fish or salt!
Can you see him planning which one to take?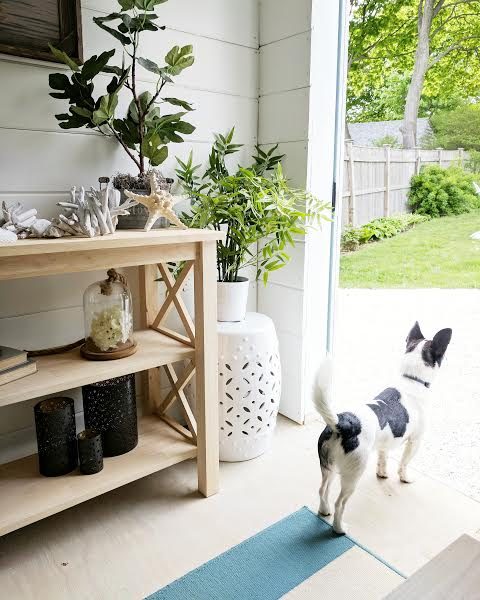 He's one crazy dog.
Another thing I've noticed with the crushed shells (other than our puppy stealing them) is I don't need to weed this area. Grass used to come up through the gravel despite putting covering down, but nothing is growing through the shells. Yay!
What do you like better the mini marble chips or the crushed shells?