Happy Friday! It's time for our next installment of Creativity Over Coffee! This time I'm chatting with my good friend Jennifer Murray over at 163 Design Company.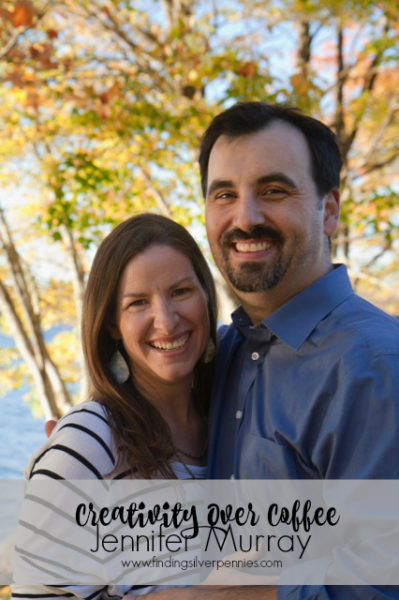 I can't even tell you guys how long we've been friends. Um, a long time. Since I started blogging. So maybe 6 years. Jennifer lives up in Maine and is a mamma of boys and family is everything to her. Like me, she dabbles in a bit of everything. She's uber creative along with her parents. While she lives so close to me. Well, a few hours, we still haven't met up in person but we've hatched a plan to meet half way in Portsmouth, NH next summer. We chat a lot online. I thought it might be fun for you guys to learn more about her and what makes her tick creatively. So grab your coffee (or tea) and join us for the next installment.
Can you tell us a little more about 163 Design Company and how it started?
Jennifer: 163 Design Co. started about a year before my dad retired from teaching in 2011; my folks needed some supplemental income. While they can create just about anything (carpentry, photography, lettering, art…the list is endless), a laser machine seemed like it had so many fun possibilities! We also have a Society 6 shop; we have fun stretching other creative muscles over there as well.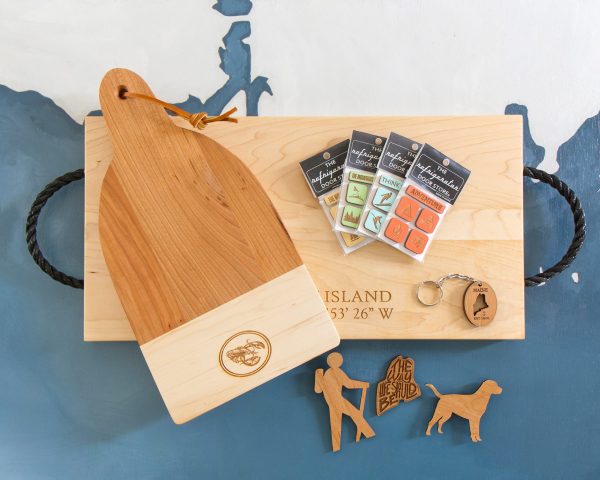 How do you find working with your parents?
Jennifer: I love working with my parents. We all have our own style but they tend to mesh well! I'm mainly an idea person and pop a picture on Instagram for them now and then. When things get busy I help them with the making (and so do my kids!) They live one house away; it's incredibly convenient. We all love it.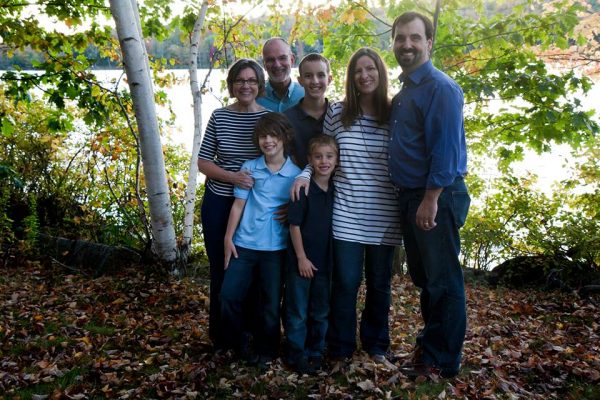 When do you feel most creative or happy?
Jennifer: At the ocean. I love lakes as well, but they calm me right down. The ocean boosts me up; something about that salt air that really kicks my creative drive into gear.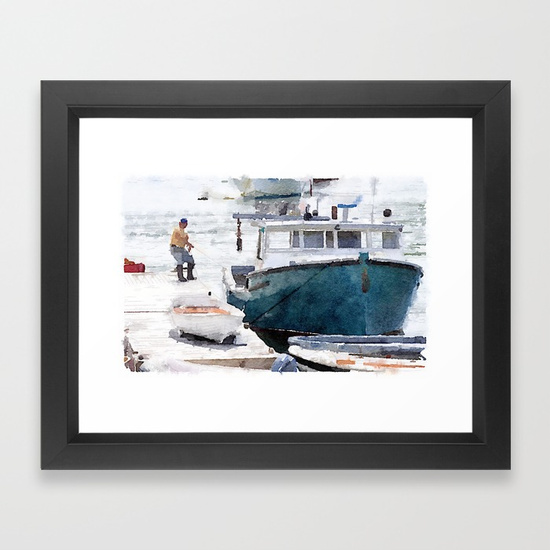 What is your favorite project?
Jennifer: My favorite project is one we are currently brainstorming and about to release. Sweet little adventure desktop sets; I'm so excited for them to debut. We just added one to our Etsy shop here.
Who or what inspires you?
Jennifer: Nature is my personal inspiration. So much beauty out there! I'd say that goes for my folks as well, sometimes we just need a little day-trip and we come up with all kinds of ideas.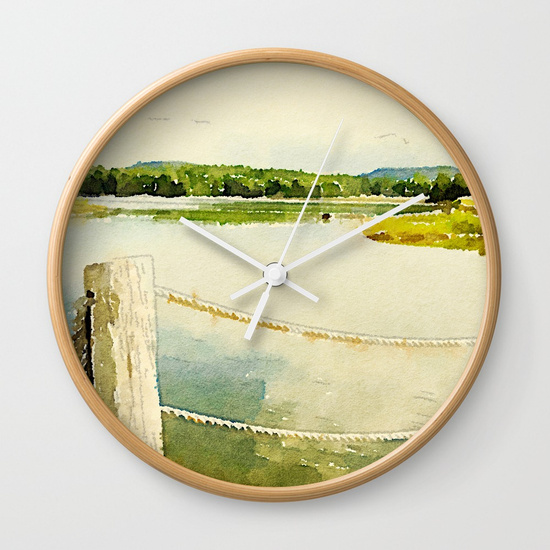 Can you talk a little bit about Maine and how the nature that surrounds you inspires your work?
Jennifer: Oh, Maine. I am a New Mexican by birth. Grew up mainly in the Southwest, but I've been on the East Coast for the past 18 years. I love everything about Maine except for the winters. (I'll concede…they are hard!). But Maine has everything I love. Oceans, Lakes, Rivers, Trees, Mountains…I grew up in the desert so green and water just fill me right up. I love a walk through the woods, especially if it ends at water.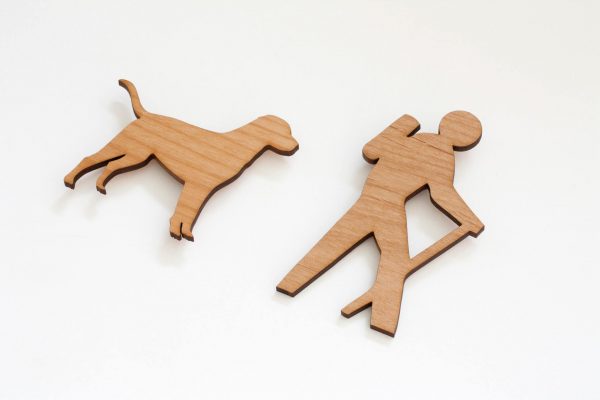 What is your favorite color? Is there any color you don't LOVE?
Jennifer: Blue! Hands down. Green is my next favorite…then white and gray and mustard/gold…but they aren't many colors I don't adore.
What's next for you? What's on the horizon? Is there anything you're dreaming up that you want to share?
Jennifer: For me, personally? I do have plans! I'm always going to be active with 163, but I'm working on my own thing right now as well. I have a hard time settling on one idea but I'm trying to push myself to focus on painting right now. I think my favorite creative thing to do is to mix colors and see what I can come up with. I'm working on some large format coastal commissions at the moment, and having the time of my life. These go together, a two in one!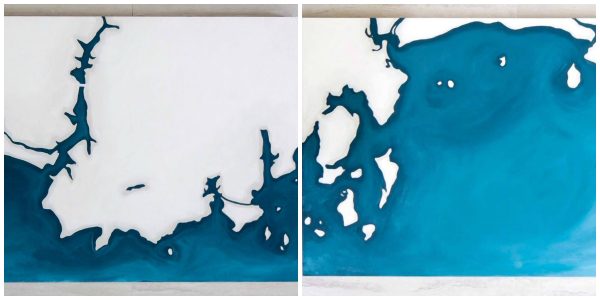 What advice would you give to someone who is interested becoming more creative or following in your footsteps?
Jennifer: Advice? Either study business/marketing/accounting or have someone take that over for you. That's our one big roadblock; having all of the creative knowledge and not really having the brains or the desire for the other side. ALL of us are the same way! I'd say work hard, learn some of that yourself to get going, then outsource as soon as you can! We are shooting for that goal one day. 🙂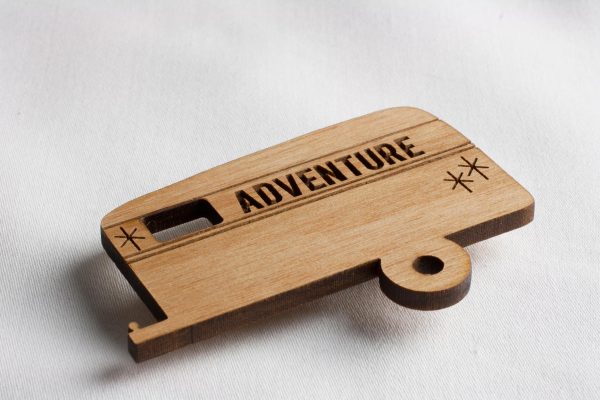 Growing up I was a huge follower of INSIDE THE ACTORS STUDIO. At the end of the program, they would ask the interviewee these questions:
What is your favorite word? probably "mom".
What is your least favorite word? that's tough. Pessimism, maybe? I'm more of an optimist.
What turns you on creatively, spiritually or emotionally? Nature, every time. Ticks all 3 boxes for me!
What turns you off? My turn off is probably people who aren't willing to listen, especially in this day and age. We need a little more love and listening and less condemnation.
What is your favorite curse word? I can't even say butt out loud. That was even hard for me to type, hahaha!
What sound or noise do you love? My kids laughter. Especially late at night; they share a room and I love listening in to their evening conversations.
What sound or noise do you hate? Crowd noise on tv in the background of a basketball or football game
What profession other than your own would you like to attempt? I consider myself fully MOM right now with a little creativity on the side. My dream profession is painter/artist. With a little studio of my own.
What profession would you not like to do? I could never go into healthcare. I'm not good with blood!
If Heaven exists, what would you like to hear God say when you arrive at the Pearly Gates? I believe it exists for sure! Our son was stillborn this year, so very much looking forward to hearing "Come, meet your boy!"
A huge thank you to Jennifer for joining me today and sharing more about 163 Design Company. I really enjoyed hearing about what started this beautiful business off and learning more about her creative process. I wanted to share a few of their pieces in my own home:
The Seaside Letters in She Shed are actually buy them.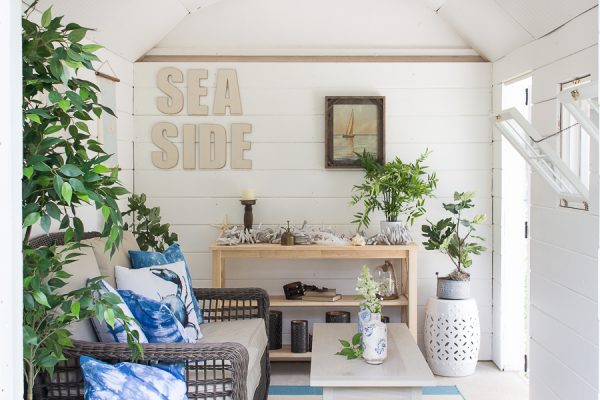 I also have this beautiful buoy serving tray. They can customize these trays.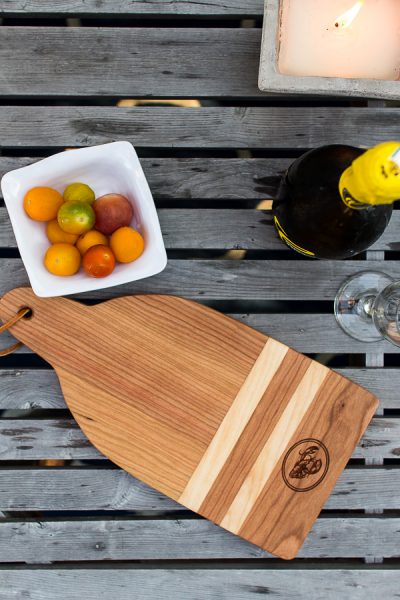 Be sure to follow along with Jennifer and her family.
Website * Etsy Shop * Society6 Shop
If you'd like more Creativity Over Coffee you can see the whole series here.
*Images in this post (except for the last two which are mine) are courtesy of 163 Design Company.
** I've included several affiliate link for their products on Etsy and Society6