These Creamy Enchiladas made with store bought rotisserie chicken are perfect for Cinco de Mayo or any week night meal.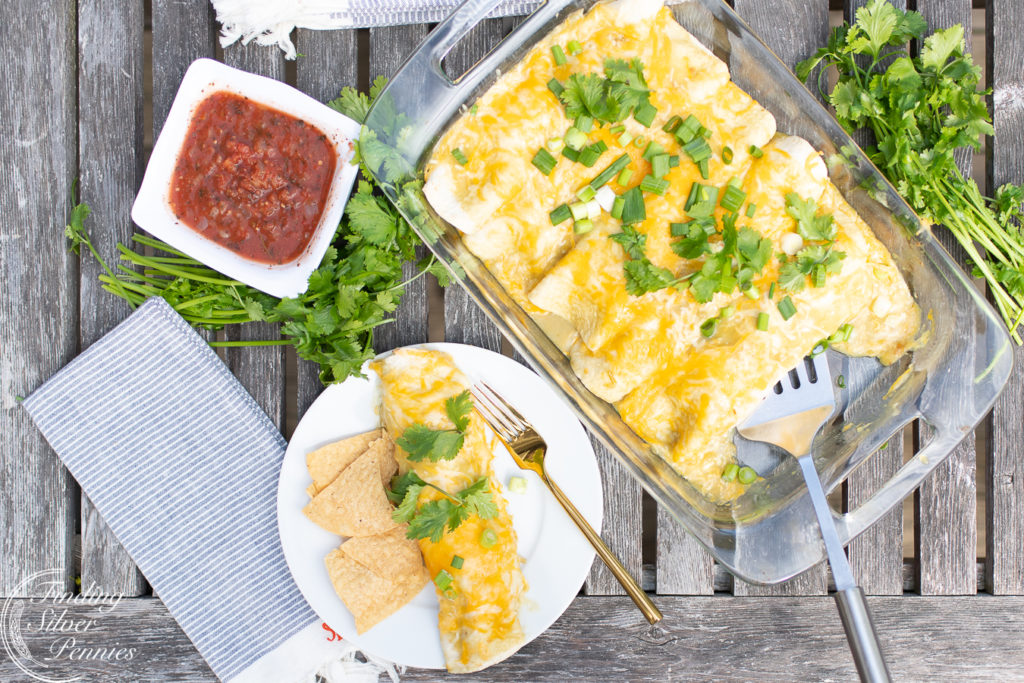 My kids LOVE Mexican food. Every Tuesday is Taco Tuesday in our house but the kids also love burritos and enchiladas. They love making salsa and guacamole. It really is pure comfort food.
It's the first Saturday of the month which also means it's time for our Cozy Living series hosted by my good friend Jennifer over at Town and Country Living.
May is my favorite month because all my special holidays fall in this month – my birthday, Mother's Day, and our anniversary. Tomorrow is Cinco de Mayo which I always think is a good excuse for Margaritas and Mexican.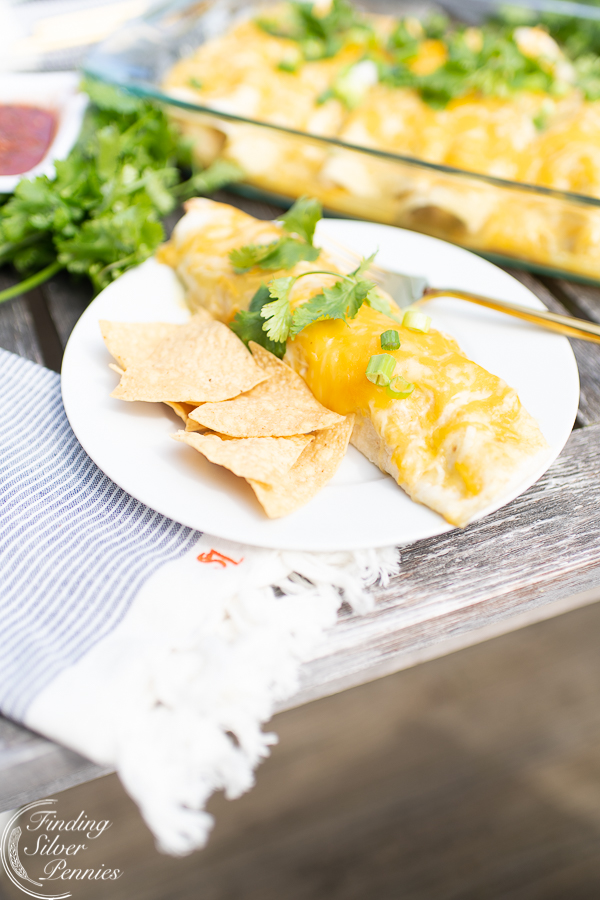 This post contains affiliate links. This means that if you buy the fun stuff I recommend, I earn a small commission (but you still pay the same price). Thanks for helping me make a living doing a job I love!
I was telling my kids that I actually didn't eat Mexican food until I was in my 20s. I went down to Florida to visit my sister and that was the first time I had it. Ha! ha!
These enchiladas are perfect for a quick and easy, last minute meal. Using a store bought rotisserie chicken means you can have dinner ready in under 30 minutes. Caren Brewster, a sweet blog reader, shared the recipe with me and I'm so happy to share Caren's recipe with all of you. We make this dish quite often.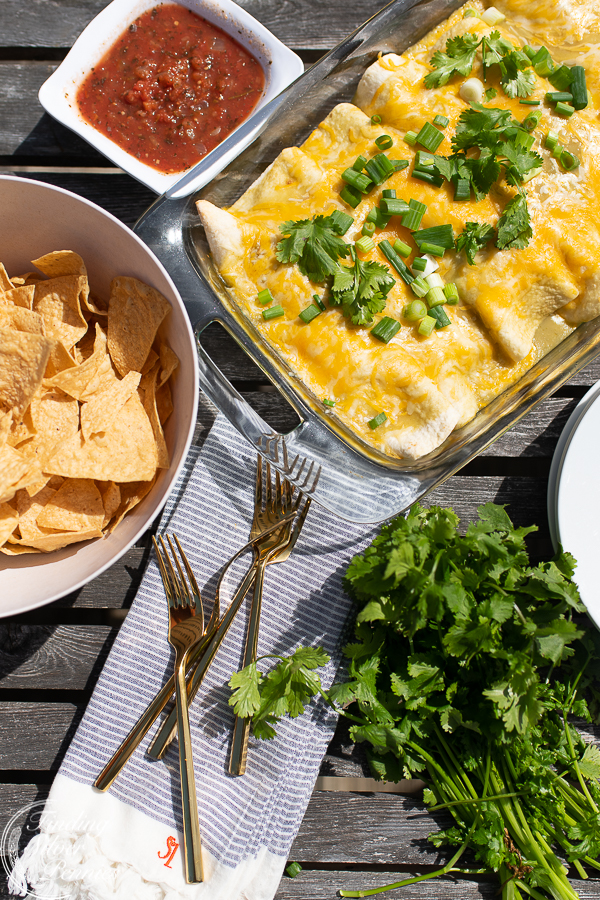 How to Make Creamy Enchiladas
Ingredients
Method
Shred store bought rotisserie chicken and mix with softened cream cheese and diced jalapeños.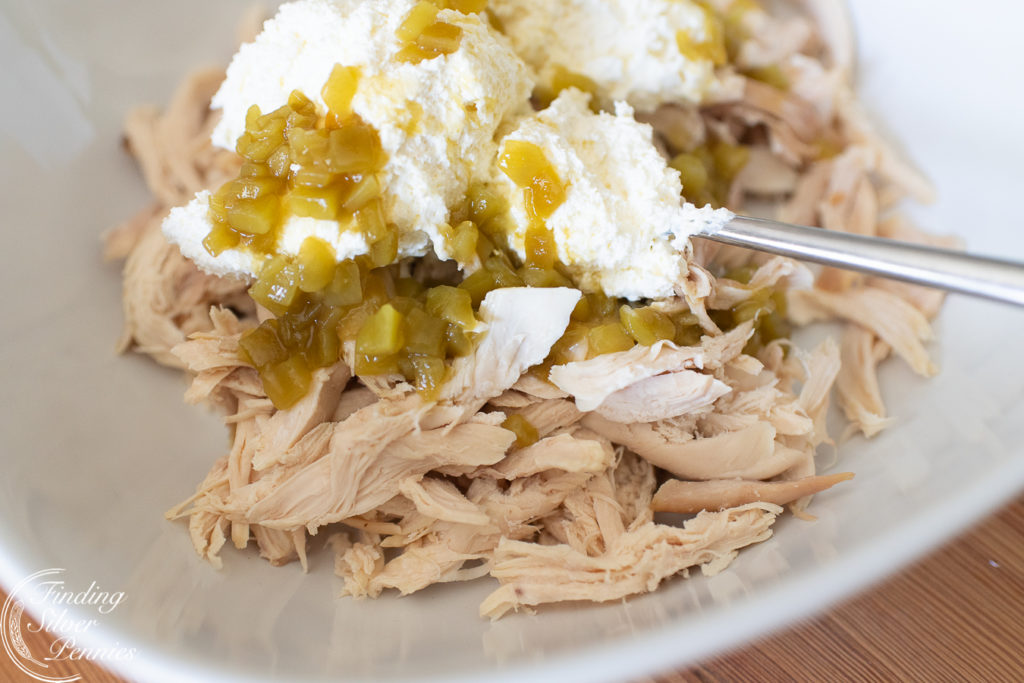 Spray glass baking dish with Pam Spray.
Fill the tortillas with chicken mixture and place in pan.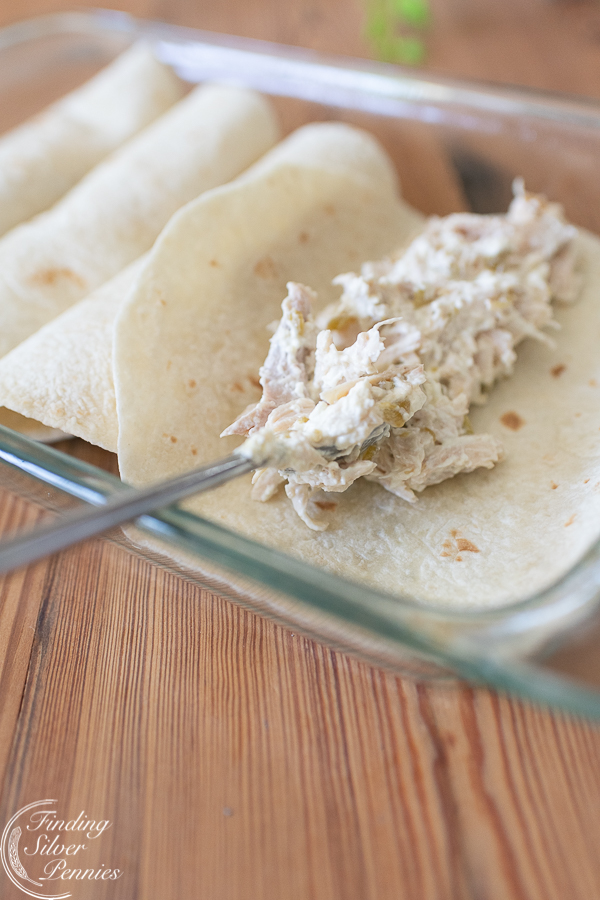 Top with shredded cheese and enchilada sauce (we've been using the green sauce).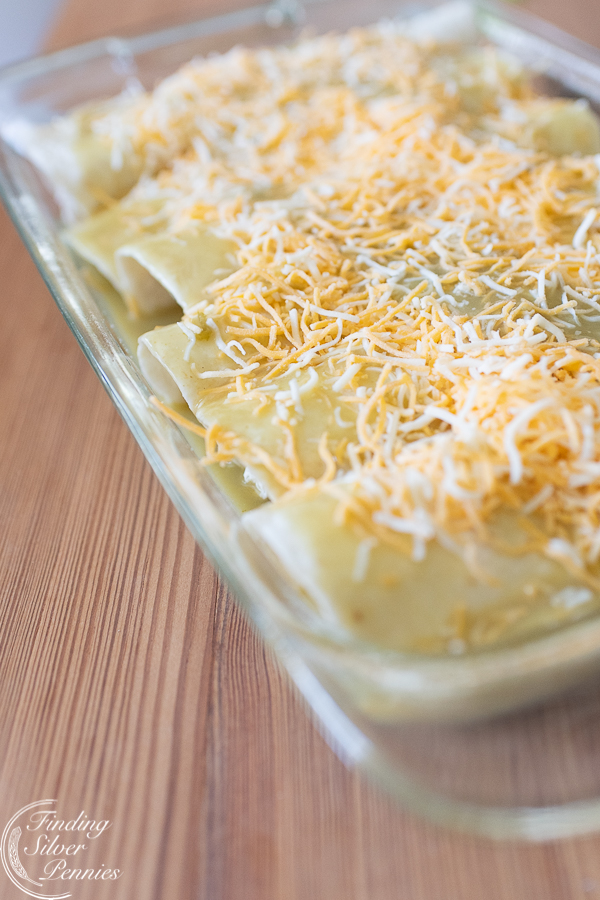 Bake in the oven at 350 degrees for 20 minutes or so. Serve when the cheese is melted and slightly golden.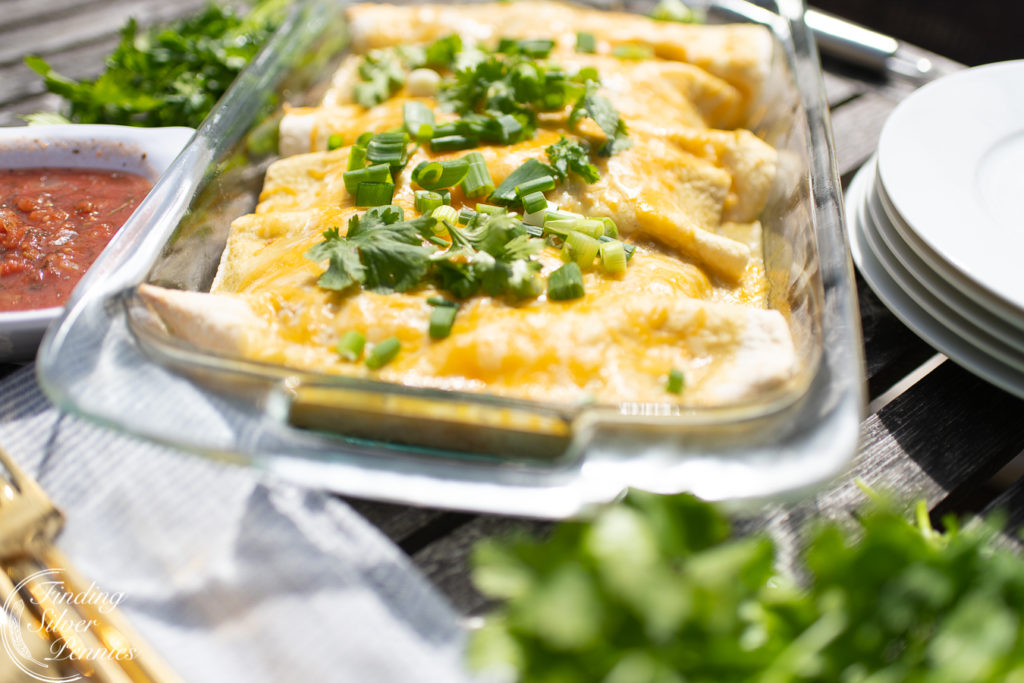 We like to top our enchiladas with chopped scallions and cilantro.
These are pretty filling so I usually serve with salad or tortilla chips, beans and salsa but if you're feeling extra hungry you could make some rice.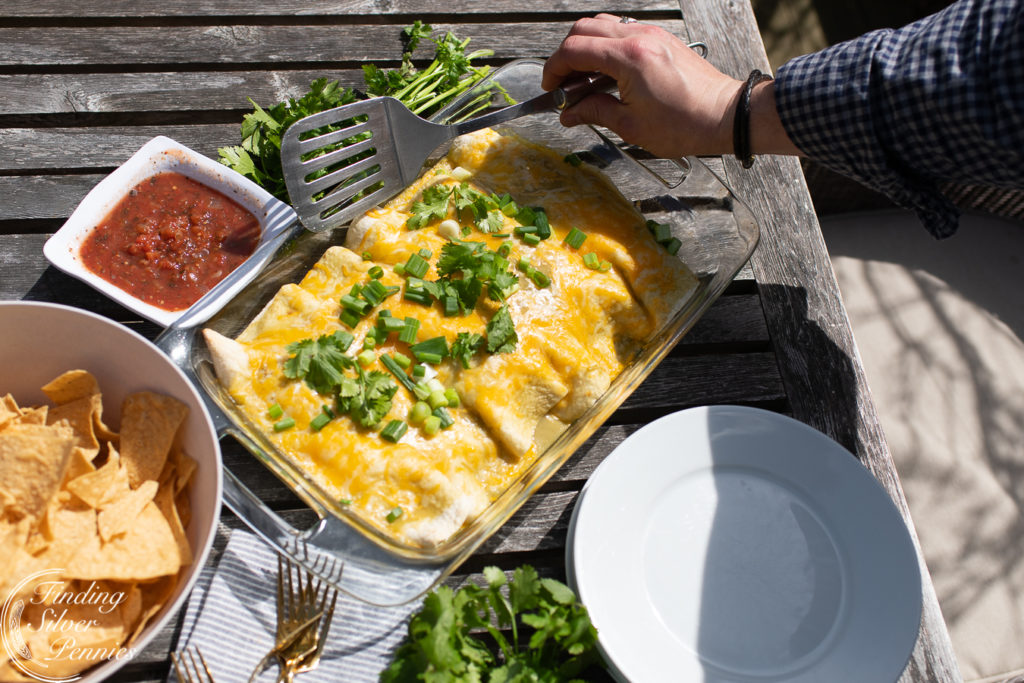 This is pure comfort food the whole family will love. I can't think of a better way to start May.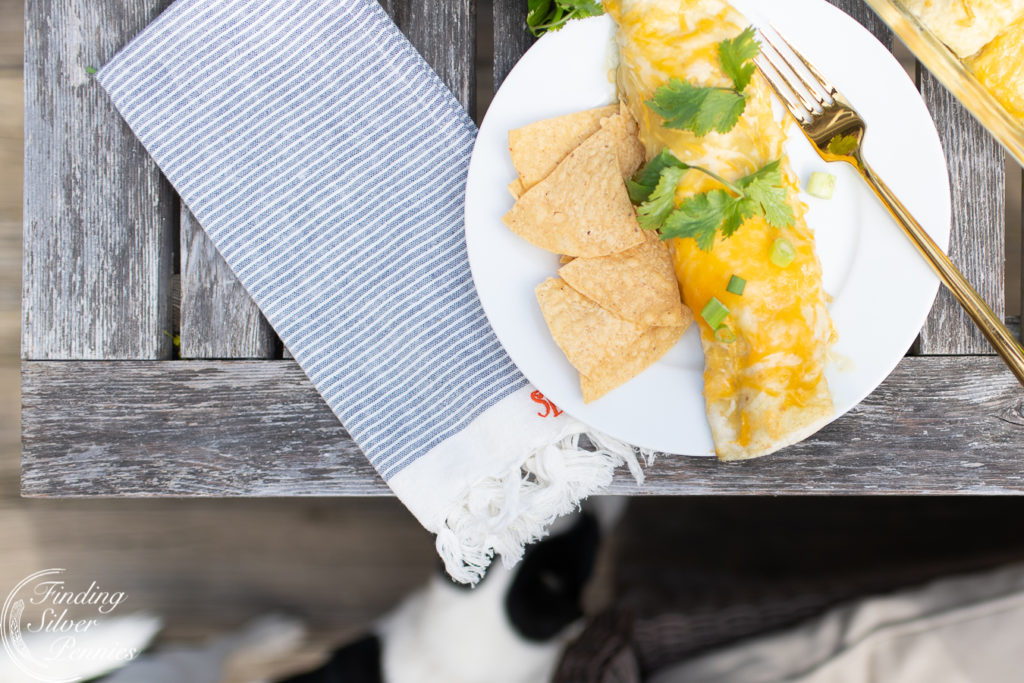 Can you see Max hoping for some to fall from the table?
Want more ways to enjoy Cinco de Mayo?
I have a few recipes you just might love!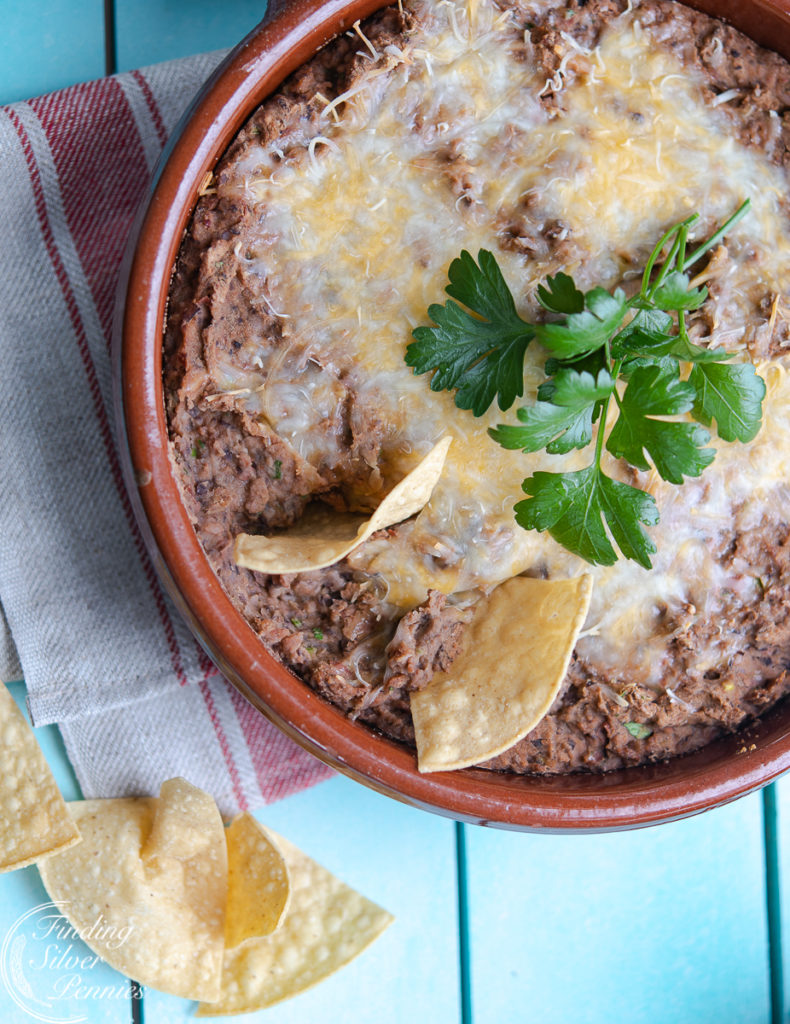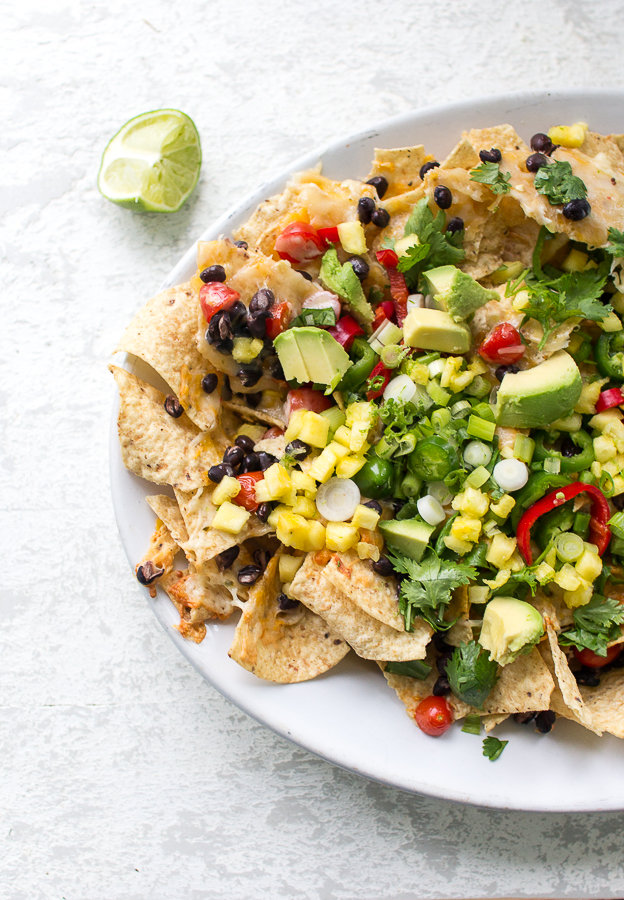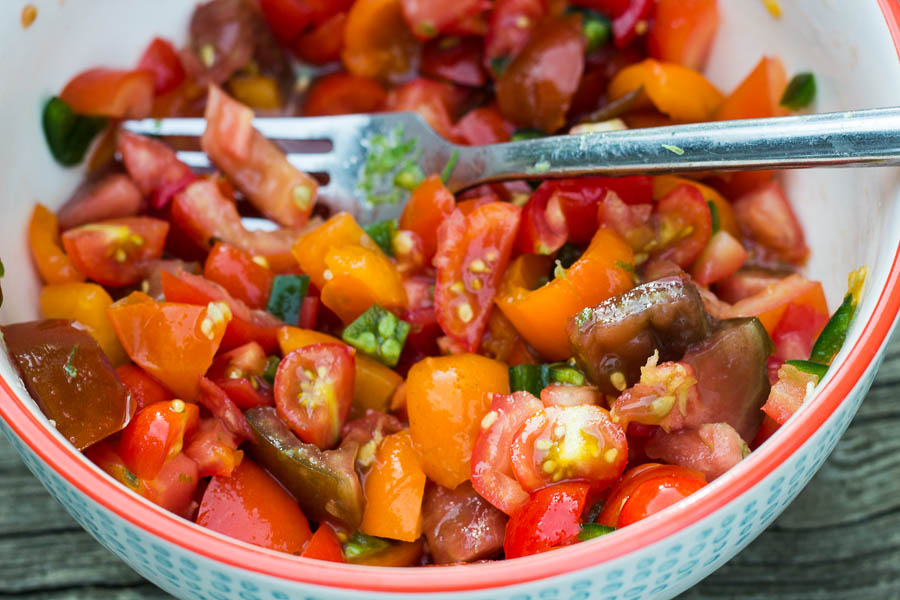 I hope you like our enchiladas as much as we do! Happy Cinco de Mayo!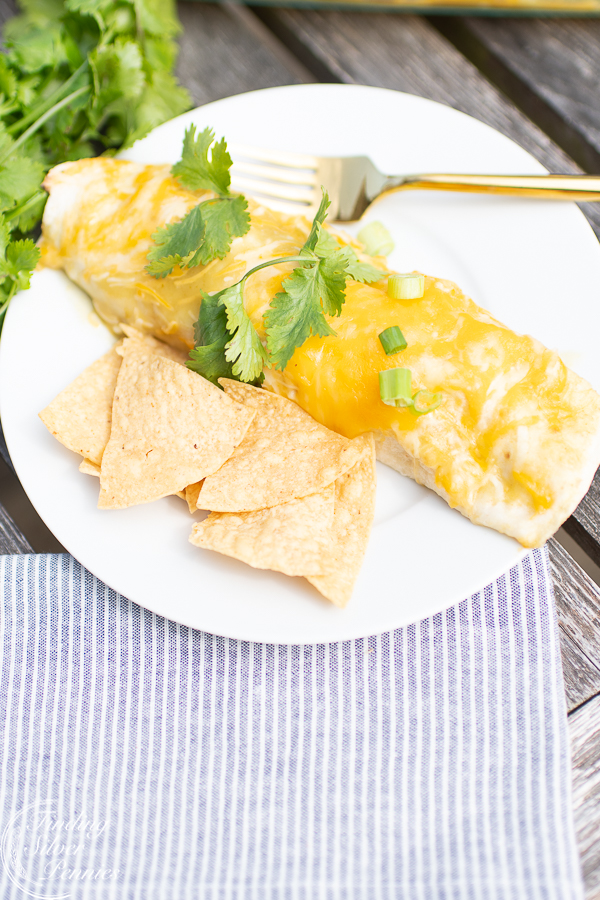 Oh, and if you're wondering the napkins are from Serena and Lily and the forks are from Target.
I can't wait to see all my friends' Cozy Living ideas! Check out all the links below:
Duke Manor Farm / Making It In the Mountains / Creative Cain Cabin