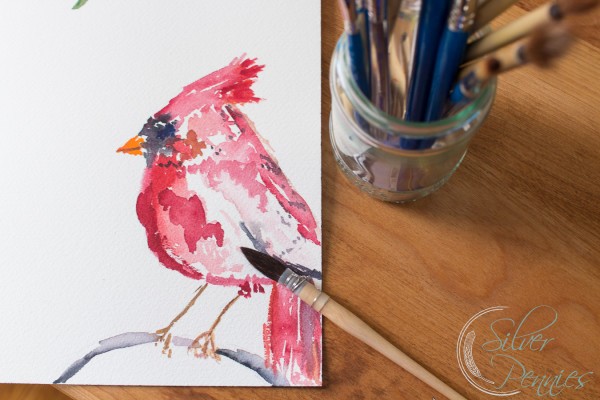 I had my paints out recently and I was inspired by a little visitor to our yard.  A beautiful cardinal.
I'm not sure if the cardinal lives in our yard or just likes to visit but the cardinal is out most days and this brilliant red bird trills the most beautiful song. He always reminds me of my grandmother who loved cardinals. They were her absolute favorite bird.  I remember how she used to have a feeder out for all the birds down the back of her yard.  She had gorgeous lilac bushes – deep violet and a softer shade or orchids. The birds loved to visit Maas' yard.
My grandmother's real name was Ruth but I and all her grandchildren called her Maas.
Me included.
She called me Dolly.
Anyway, I had a real bond with Maas.  We used to go down every week to take her grocery shopping and we'd always get pizza for lunch (my favorite).  I was just a tiny little girl, but I could put away the pizza.  She'd always have a belly laugh and give me a tight squeeze: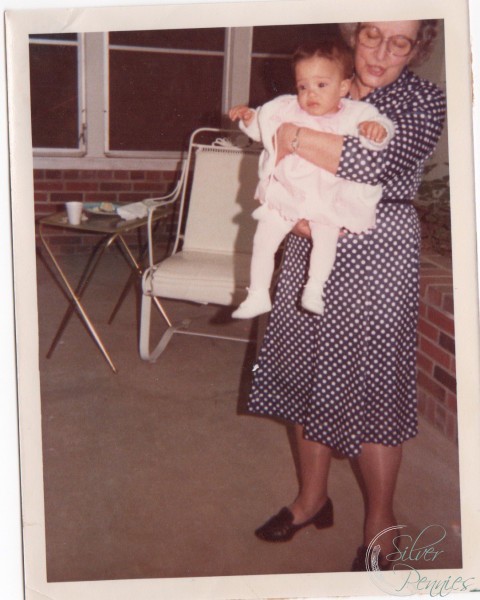 That's me when I was one – all dressed up on for my first birthday.
I don't know if I've ever shared this on the blog, but I came quite early.  I was born at 6 months and they didn't know if I was going to make it because I was quite little. I weighed 2 lbs when I was born back in 1977. Maas prayed and prayed and prayed.  I believe those prayers were answered.
She was always there for love and support. We went to live with her one summer when we were going through a rough patch after my senior year of high school.  Maas welcomed my parents and I and our little dog, Honey, with open arms. I remember going to church with her.  Lazy afternoons in the back yard or helping her hang the laundry.  I will never forget her root beer floats and the bullseye candies she kept in the kitchen drawer.  I also remember great times spent in Bermuda. She loved it there.
The day I left for college we were up before the sun.  It was 4am.
Maas was up to, to see her Dolly off.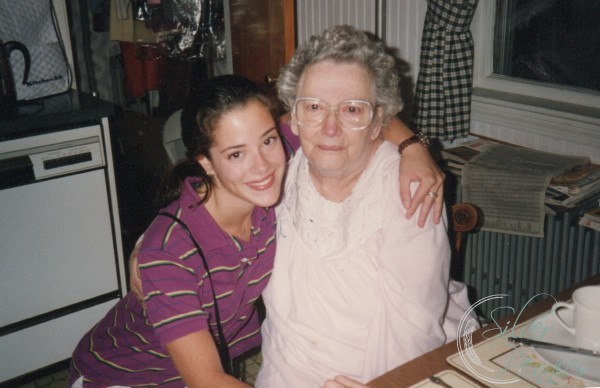 Can you see the tears in her eyes? I think she was proud that I was going off to college and also sad I was leaving.  She passed away before I finished college.
I wish she could have seen the woman I grew into and my children.  Her great grandchildren.  I think she'd get a good chuckle out of them.
Gosh, I have tears streaming down my face and I wanted this to be a happy post.
You see, I know she's up in heaven watching down. I told my boys that she is.
I believe this cardinal who visits our yard is a sign from her.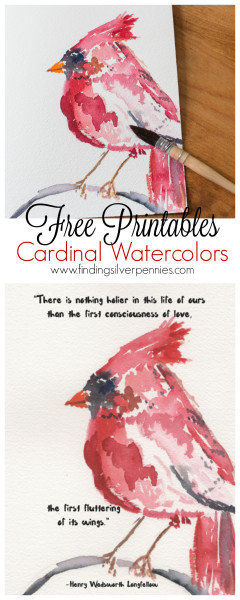 It got me thinking, maybe you have someone who loved or still loves cardinals.  If so, I created two free printables for you. I painted the cardinal in watercolor (my first attempt at birds).  There are two printables with beautiful sayings: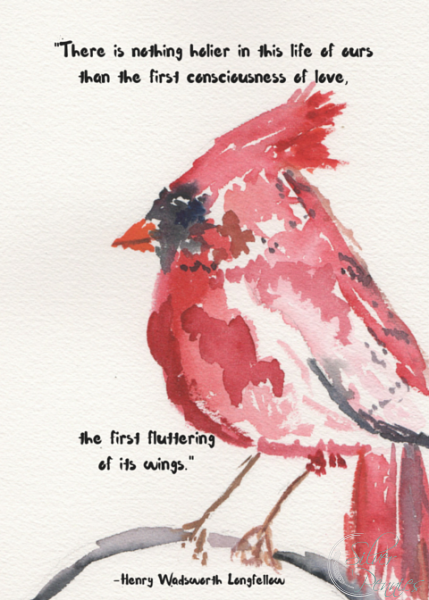 Click here to download (there is no watermark on the download)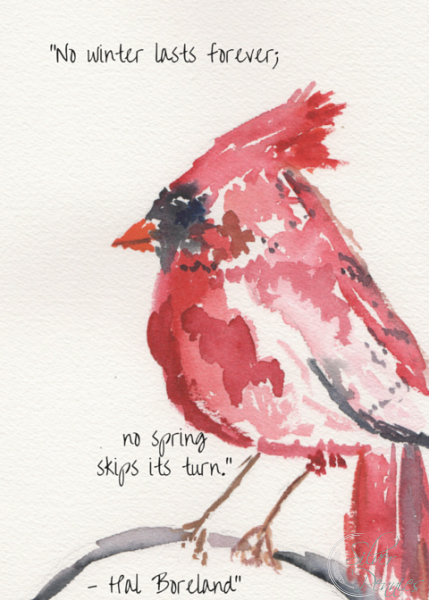 Click here to download (there is no watermark on the download)
These printables are for personal use only.
I hope you enjoy them! Spring will soon be here!
Sharing with: