I'm so delighted for you to meet Hazel today: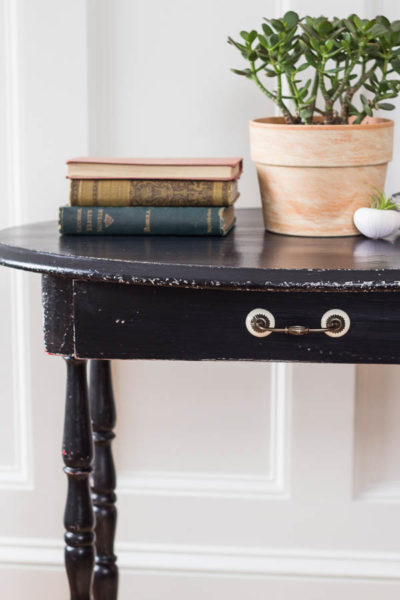 There's something just so stunning and classic about black furniture, don't you think?  Hazel wasn't black when I found her.  No, she was bright orange with LOADS of layers of paint!  Sorry for the poor quality before photo.  I took this after bringing her home from Bent Nail Farm Antiques.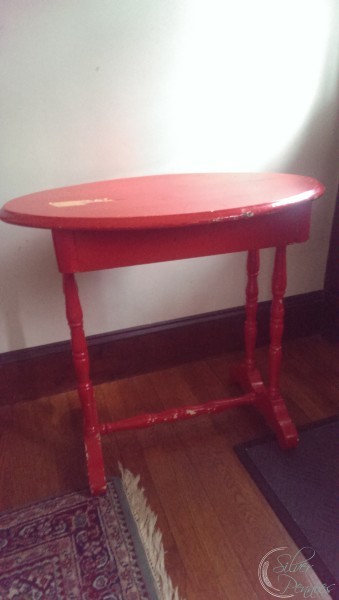 I think you can see just how much paint was on on her: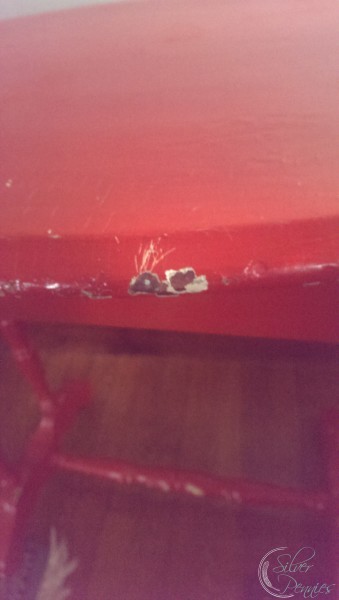 Before I painted this table, I decided to strip the top. I used Citristrip and I got most of the old paint off.  I was fine leaving some as I wanted it to look like an old table.  If you're interested in stripping furniture, you may want to take a look at my How to Strip Furniture Video here.
Since some wood was showing through, I painted the whole piece with primer first.  I don't usually do this with black paint.  I used General Finishes Lamp Black which is a favorite black.  I applied several coats all over and inside the drawer.  Then I distressed back so you could see white paint and the orangey red underneath.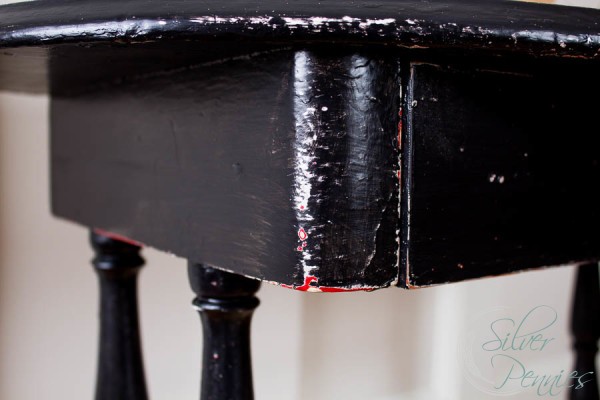 Inside the drawer is a little surprise: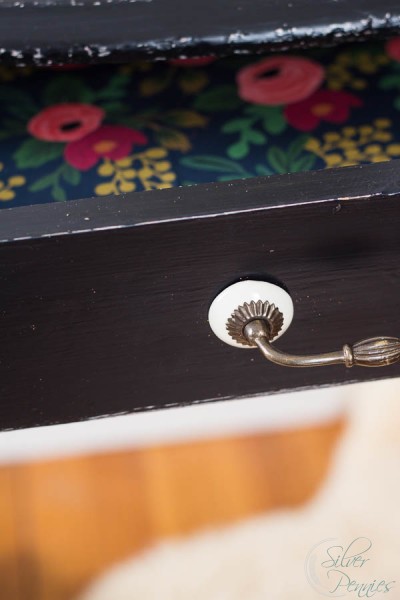 I decoupaged Rifle Paper inside using Mod Podge.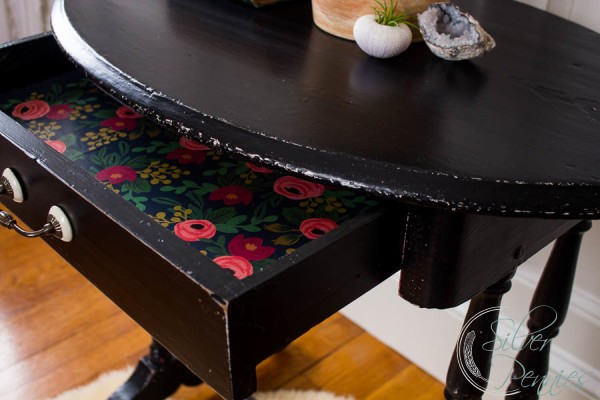 This rose paper is the perfect touch for spring!
There is something about this table shape that I adore.  It is perfect in many rooms and I have one as my bedside table, as well as, one in our guest room.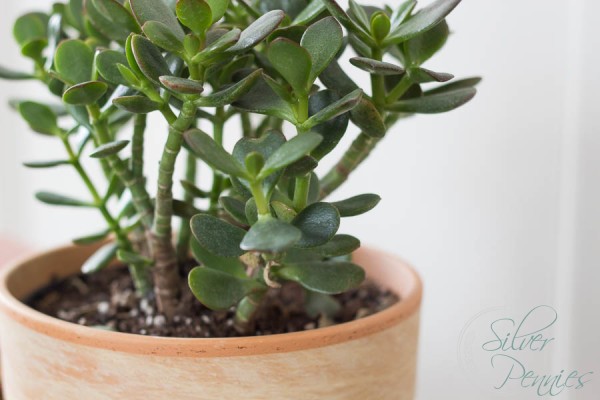 The hardware is from Anthropologie: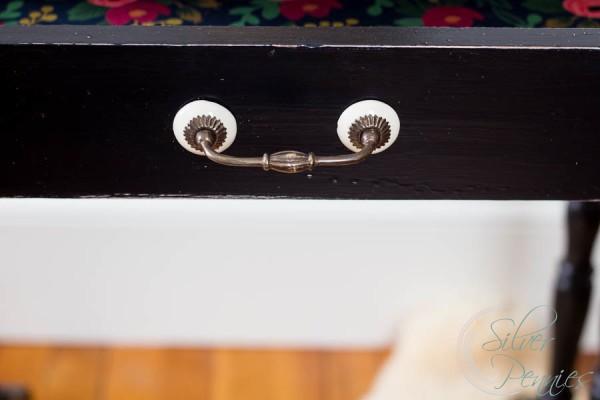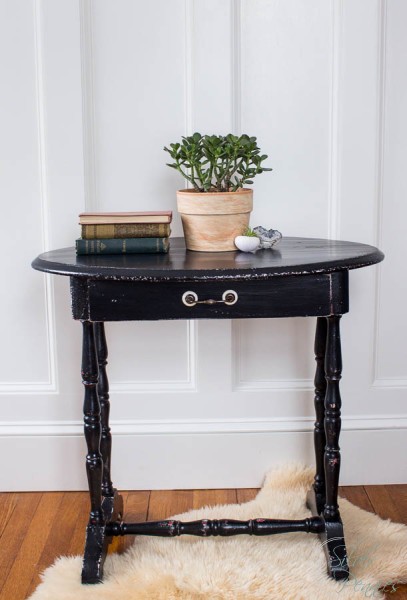 This piece is sealed with General Finishes flat top coat.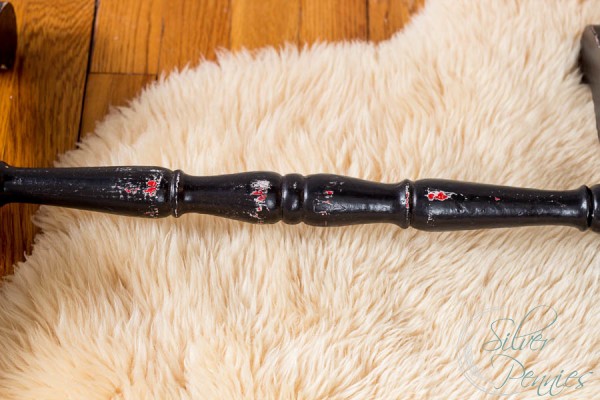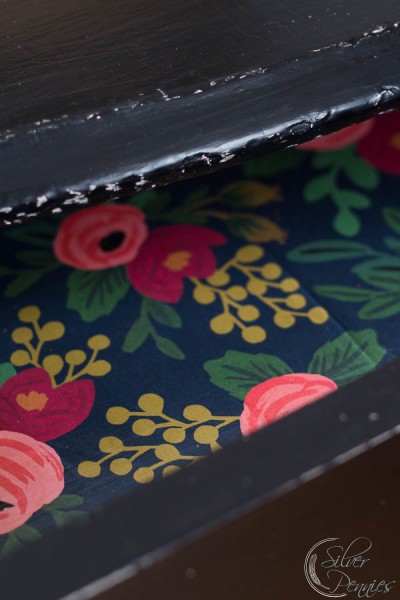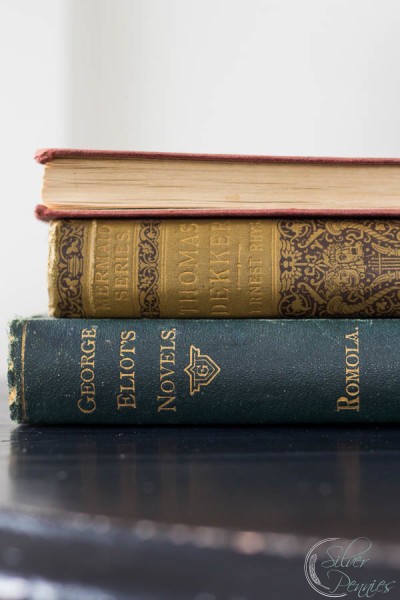 Hazel is looking for a new home.  I may just bring her to the Duxbury Show at the end of this month.  Our booth number is 12 and the show is March 28th and 29th at the Duxbury High School.  I hope local friends can stop by!  I'll be sharing more painted before & afters later this month leading up to the show.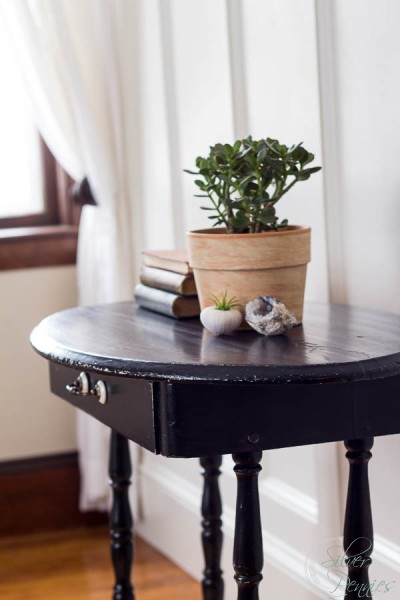 Sharing with: